2013 READER'S CHOICE
Round 2 Voting is Open!
Submit your vote online by 11:59 p.m. on Jan. 18, 2014.
Winners will be announced Sat., Feb. 22 in the special section. One $100 gift card will be awarded from the entries received in the 1st Round and two $100 gift cards will be awarded from the entries received in 2nd Voting Round! Official Rules (One vote per person/ email address only)

Vote for THE BEST business or individual in each category!
*Must vote in 30 categories for your ballot to be eligible to win the $100 gift card.
Sorry, the voting period for the 2012 Reader's Choice has ended.
Finals will be published: Sat., Feb. 16, 2013
A Special Section in the Herald & Review printed edition will highlight the first, second and third place finishers in each category. You will also find the winners on http://herald-review.com.
Don't miss a thing!
While you're here, sign up below to receive email news from the Herald & Review: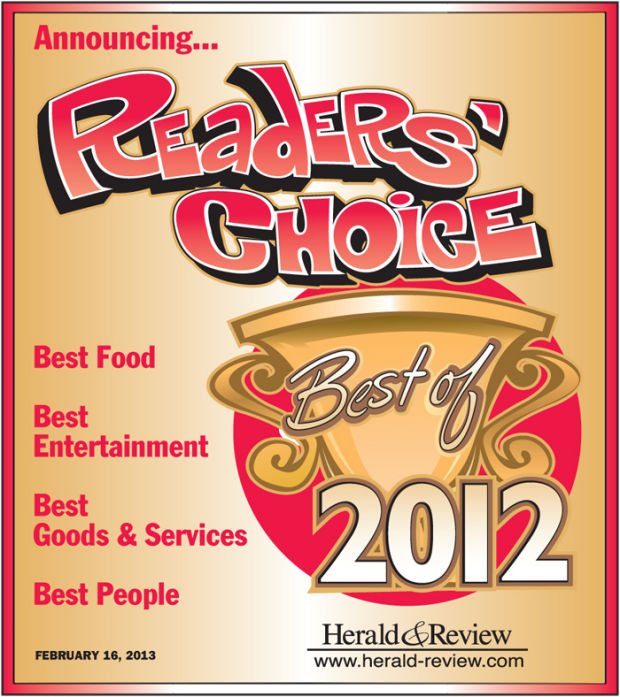 Reader's Choice Special Section
See the entire 2012 Reader's Choice Tab as an interactive PDF