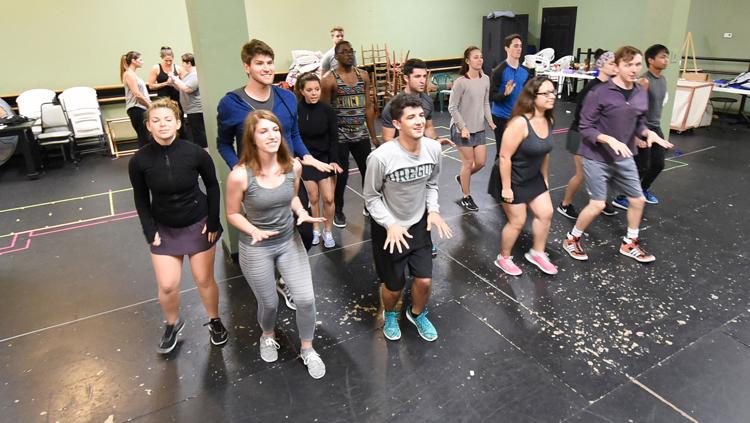 The award-winning jukebox musical "Mamma Mia!"will be performed Aug. 2 through 20 at the Sullivan theater.
Music from song writing duo and half of the popular 1970s band ABBA, Benny Anderson and Bjorn Ulvaeus, was used to create a humorous yet touching story of a young girl, Sophie, in search of her real father before her wedding.
Her mother Donna had relationships with three men before her daughter was born. Sophie reads her mother's diary and finds the names of the three who could possibly be her father.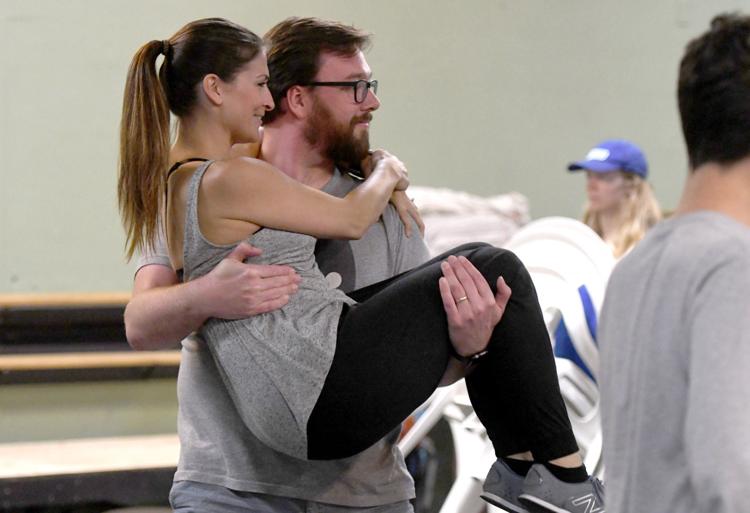 "She invites them all to her wedding without telling her mom," said Emily Bacino Althaus, who plays Sophie.
Donna, performed by Colleen Johnson, is an ex-hippie and flower child who now manages a hotel. Her only daughter is getting married. Her hotel is disintegrating. And now she has to meet her old lovers.
"This is a perfect cocktail of craziness that ensues," Johnson said.
The directors have extended the number of performances. The theater's normal run is two weeks. Director Therese Kincade believes the popularity of the show made the move necessary.
"It's been all over the world," she said. "It is the number one jukebox musical ever to be on Broadway."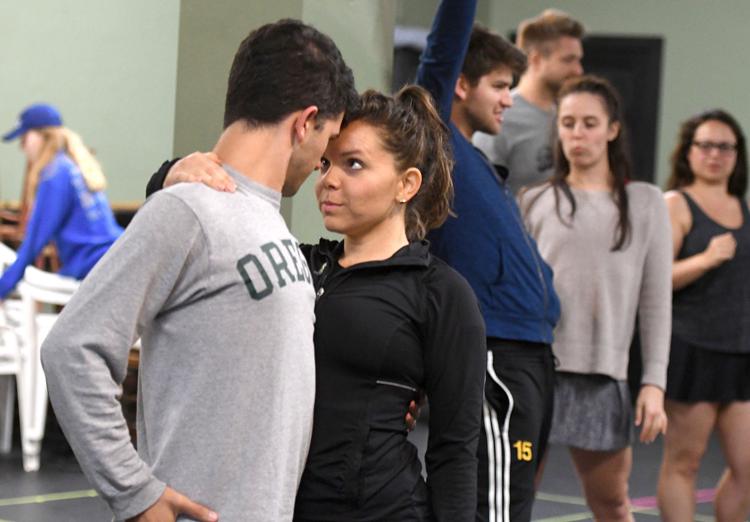 Kincade is admittedly not a fan of jukebox musicals, works for which the story is written around previously recorded songs. "But I loved this," she said.
Kincade praises the original writer of the musical, Catherine Johnson, for successfully taking popular ABBA songs and weaving them into a touching story line. She believes audiences will love the music and message.
"Even if you're not an ABBA fan," Kincade said.
The audience is allowed to follow along singing the popular songs such as "Dancing Queen," "Knowing Me, Knowing You" and "S.O.S."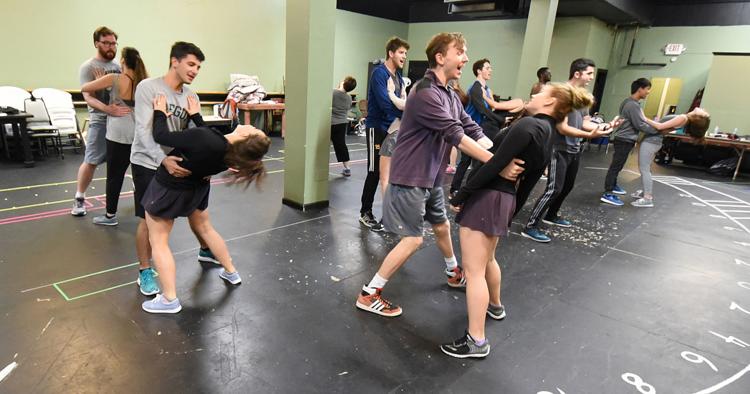 "The show is quite the party from beginning to end," choreographer Peter Marinaro said.
The story takes place in the 1990s, but has elements of ABBA's decade of origin, the 1970s, with bell bottoms and disco. Marinaro found his biggest challenge was putting a contemporary feel to the Little Theatre's show.
"It is inspired by the original, but I have my own flavor and taste," he said.
Marinaro has enjoyed adding intricate moves to the musical, but believes the message is more important. Much of the choreography puts the focus on the actors telling the story.
"It is easy to get lost in the music," he said.
The cast has been careful to protect the authenticity of the music. The band is made up with instruments often used in ABBA songs, including four keyboards, two guitars, a bass and two percussionists.
"It makes sense," Kincade said. "With this music, it has to sound a certain way."
The cast has actors who have performed "Mamma Mia!" on other stages. Although many are familiar with the show, they are encouraging the audience join them singing and dancing.
"It's small and intimate," Kincade said. "It's like you have been invited to our party."