DECATUR — The New Year's Eve crowd at the Decatur Civic Center will have the opportunity to experience a different kind of party.
Two dueling piano players of entertainment company 176 Keys will engage the crowds to sing along and participate in the fun. Audience participation even determines what songs the duo will play. 
"It is a show, but not a concert," said Sam Ferguson, founder of the company and one of its dozen piano players.
The show, "Fun Pianos by 176 Keys," is scheduled for 9 p.m. Sunday, Dec. 31, at the civic center, 1 Gary K. Anderson Plaza. Cocktail hour begins at 8 p.m., and the civic center will offer a cash bar.
Decatur Civic Center general manager Chris Brodnicki invited 176 Keys because dueling piano shows of any type have proven popular in Decatur. This group brings a special energy to the party, he said. 
"They are shooting for three hours with no breaks," Brodnicki said. "It is a party the whole time. Folks will come in and not know where the time went."
"It is a very interactive show," Ferguson said. "It is request-driven, but not requests only."
The live music is dictated by the audience. The music could include upbeat hits such as Mark Ronson and Bruno Mars' "Uptown Funk" or "Friends in Low Places," a good sing-along number made popular by Garth Brooks.
"Once we do a few of those, the audience gets the idea of what we're doing," Ferguson said. "Then who knows what they'll bring up."
Crowds may request music from the 1980s, 1990s, country or classic rock. "We know a lot of songs," Ferguson said. "We have an outline of the show, but we never really know until we start hearing from the audience."
The non-stop music also comes with plenty of action, Ferguson said, as the audience members may compete against each other in dance or group-singing contests.
Ferguson, who lives in Nebraska, created 176 Keys in 2003 to provide entertainment for private parties and functions. Since then, the company has grown to include 12 piano players performing in pairs throughout the country. The performers enjoy New Year's parties due to the wide range of people invited. They enjoy the show almost as much as the crowd.
Decatur is ideal for 176 Keys, Ferguson said. His experience in larger cities hasn't always been as pleasant. "Midwest people are the best," he said.
When the Decatur Civic Center organizers called inviting them to the holiday party, the group jumped at the chance to play for the local crowd.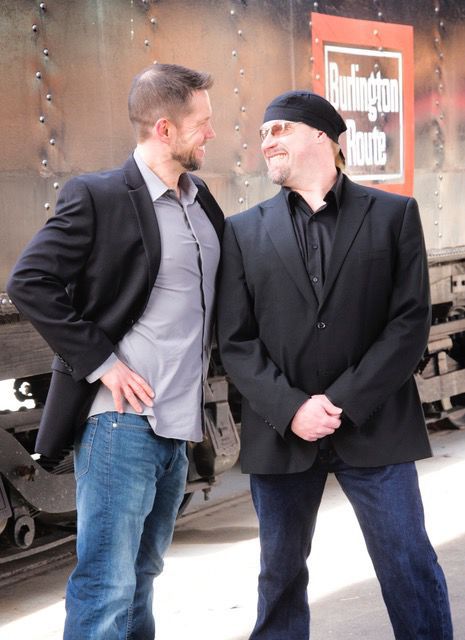 "We've done a few gigs in Decatur," he said. "And Decatur people are cool."
Also at the civic center on New Year's Eve, those looking for family fun can bring their children for a night of ice skating beginning at 7:30 p.m. Admission is $8 per person with a $2 skate rental.