DECATUR — A gunshot possibly fired from a vehicle wounded a 12-year-old girl in the leg as she walked down a Decatur street Tuesday night, police said. The incident comes as the city is set to finish 2017 with more shootings than at least any of the past six years. 
It was not immediately clear late Tuesday whether the girl, who police have not identified, was the intended target of the shooting near Main and Hilton streets. Decatur police Lt. Shannon Seal said the girl was taken to a local hospital for treatment. 
Police were sent to the 800 block of East Main Street at 6:09 p.m. after receiving multiple reports of shots fired, Seal said. The early investigation indicates that the girl was walking in the area at the time of the shooting, she said. 
Police said witnesses told them a group in a car had been in an argument with another group of people who may have been on a sidewalk or in a house. Gunshots were heard coming from the car and the girl was shot in the leg, Seal said. It was not clear if the girl was affiliated with anyone involved in the argument. 
Two cars parked in the area were also found to have been shot, and police have recovered multiple shell casings, Seal said. The scene was dark and vacant after police left the area Tuesday night. 
Police did not immediately have a suspect description.
The shooting continues a violent period for Decatur. The most recent police data shows 82 shootings for the first 10 months of 2017, compared with 54 for all of 2016 and 75 for all of 2015. Eight homicides also were reported during the period, four more than last year.
"We were having a real good year until July and then it seems like we've just had a lot of things since then (murders and violence)," Macon County State's Attorney Jay Scott, told the Herald & Review earlier this month.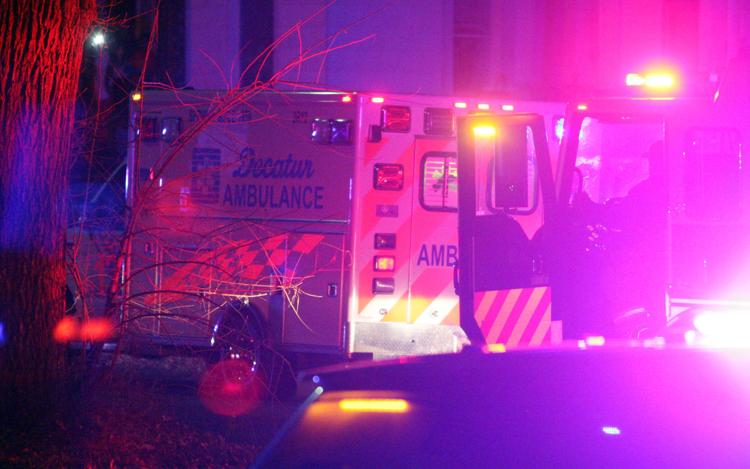 Community leaders point out that violent crime in Decatur is lower than similar-sized cities like Champaign and Springfield.
The scene of the Decatur shooting Tuesday was in a mostly residential area east of downtown, between Prairie and Wood streets.
Anyone with information about the shooting is asked to call police at (217) 424-2734 or Crime Stoppers at (217) 423-8477.