DECATUR — When Janice Earl drew breath to sing "Amazing Grace" at the HSHS St. Mary's Hospital National Donor Sabbath Service event Thursday, it was indeed "amazing," she said. This year marks the 25th anniversary since she received a life-saving double lung transplant.
Organ and tissue donors and recipients came together at St. Mary's to celebrate the gift of sharing life and organs for the Donor Sabbath holiday. The event was "a wonderful celebration of life" and a great opportunity to "come together around faith, hope and healing," said St. Mary's CEO Joan Koffman.
Local church leaders, hospital staff and community members gathered in the lobby of the hospital for prayer and a candle-lighting ceremony with donors, loved ones and organ recipients. 
More than 5,000 people in Illinois are waiting for an organ transplant, said Liz Hager, the regional coordinator for the Organ/Tissue Donor Program. A third of the people waiting will die before they get the organ, she said.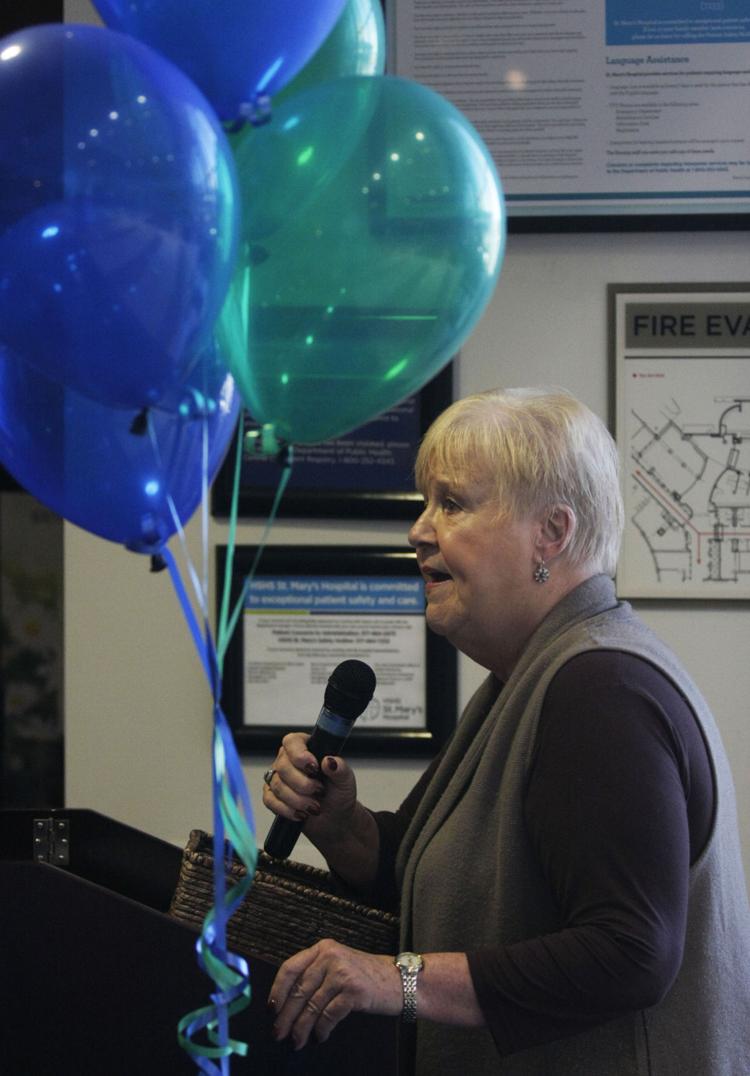 "Every day, we bury thousands of wonderful organs that can keep people alive," Hager said.
Another important focus of the event was to give hope to those waiting on the transplant lists across the state and the nation. The number of donors are great in Macon County because of the Life Goes On Committee, which works to raise awareness, Hager said — but there can always be more donors.
The donation of one person can save 25 other lives, Hagar said.
The easiest way to donate is to go to lifegoeson.com and sign up online; then donors will receive information in the mail. People can also sign up at their local Department of Motor Vehicles office. 
"St. Mary's hospital here in Decatur is one of the highlights of our program," she said. "They are always aware that people out there need something."
Doris and Janice Earl both said they want to encourage others to be organ donors.
"It's wonderful to see the life come back into her," Doris Earl said. "I would do it again in a heartbeat."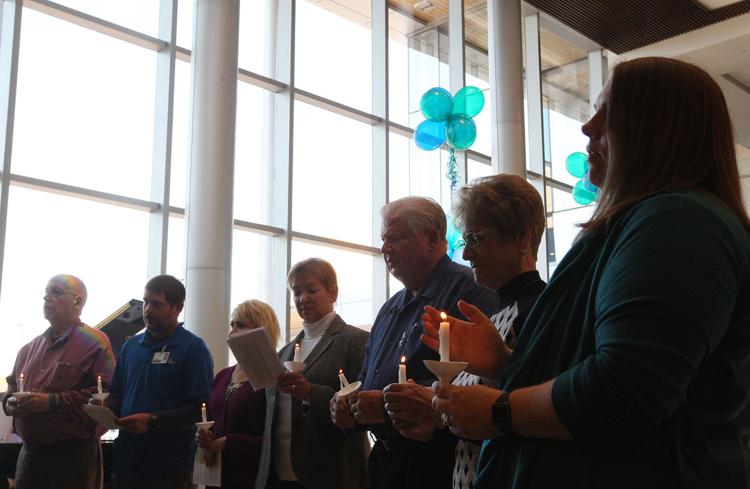 Kidneys are a good organ to donate, Doris said.
"God gave us two kidneys but we can survive perfectly well with one," she said.
Janice said she is thankful to her mother and her other donor and hopes other people can do the same.
"You can give somebody a chance at life," Janice said. "And give somebody a second chance at life."