EMERALD ASH BORER
Five years into ash tree epidemic, it's only just beginning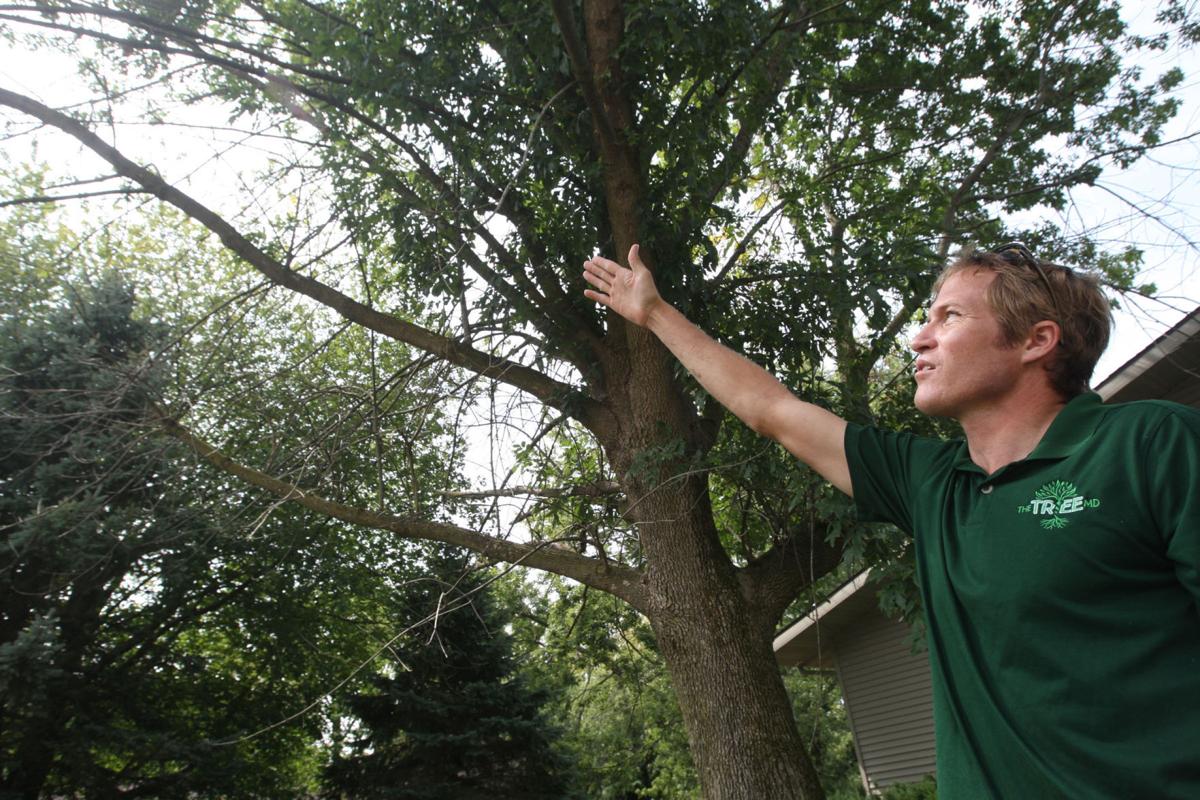 DECATUR — Five years after the emerald ash borer epidemic hit Central Illinois, the full effect of the insatiable insect has yet to be seen, with the likelihood of even more dead and dying ash trees and thousands of dollars of damage ahead.
"In about three years, we'll be pretty much cleaned out of ash trees," said Josh McGrath, horticulture supervisor for the Decatur Park District.
An ash tree was a beautiful and fast-growing tree to plant for city officials and private property owners, McGrath said. The trees grew strong and sturdy for decades until the emerald ash borer made its way from Asia to the United States in 2002, most likely in lumber on a cargo ship, according the the U.S. Department of Agriculture. Once here, without any natural predators, it spread like wildfire, usually in firewood transported across state lines.
The beetle burrows into the trunks and branches and completely eats the ash tree until there is nothing left.
The infestation has thinned canopies and resulted in lost shade, with patches allowing sunlight through.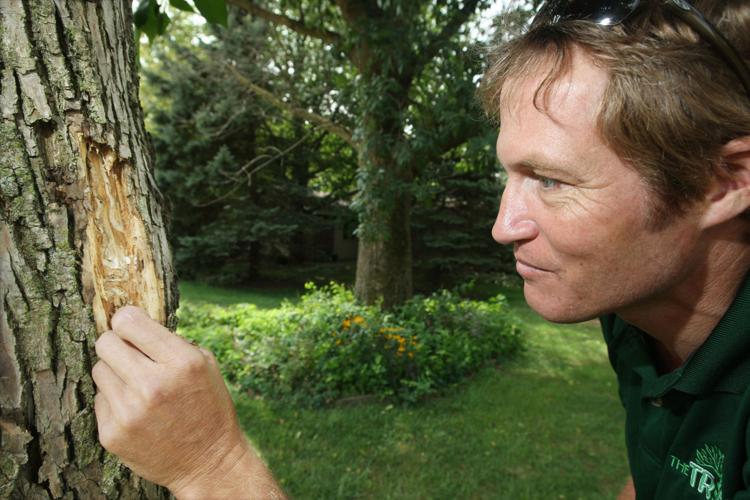 City Forester Randy Callison said the city's trees are still under 50 percent mortality, so the full extent of the damage hasn't quite been reached. He estimated in the next five years the majority of the trees will be infected. Not all ash trees will die, but the expected mortality rate is about 90 percent.
Callison said he hasn't been keeping track, but about 500 ash trees have been removed from city property so far. The city has a list of 200 trees to remove this winter, and 150 of them are ash trees. Winter is the best time to remove trees because the crews are busy with other duties during other months. And if the city needs to contract out a project, because it is close to a building or a power line, it may be less expensive in the winter.
On average, it costs about $1,000 to remove a tree if the city must contract out the work. Most of the work is done in house, Callison said.
Ash trees are spread throughout park district properties, but the majority of them are in Nelson Park, McGrath said.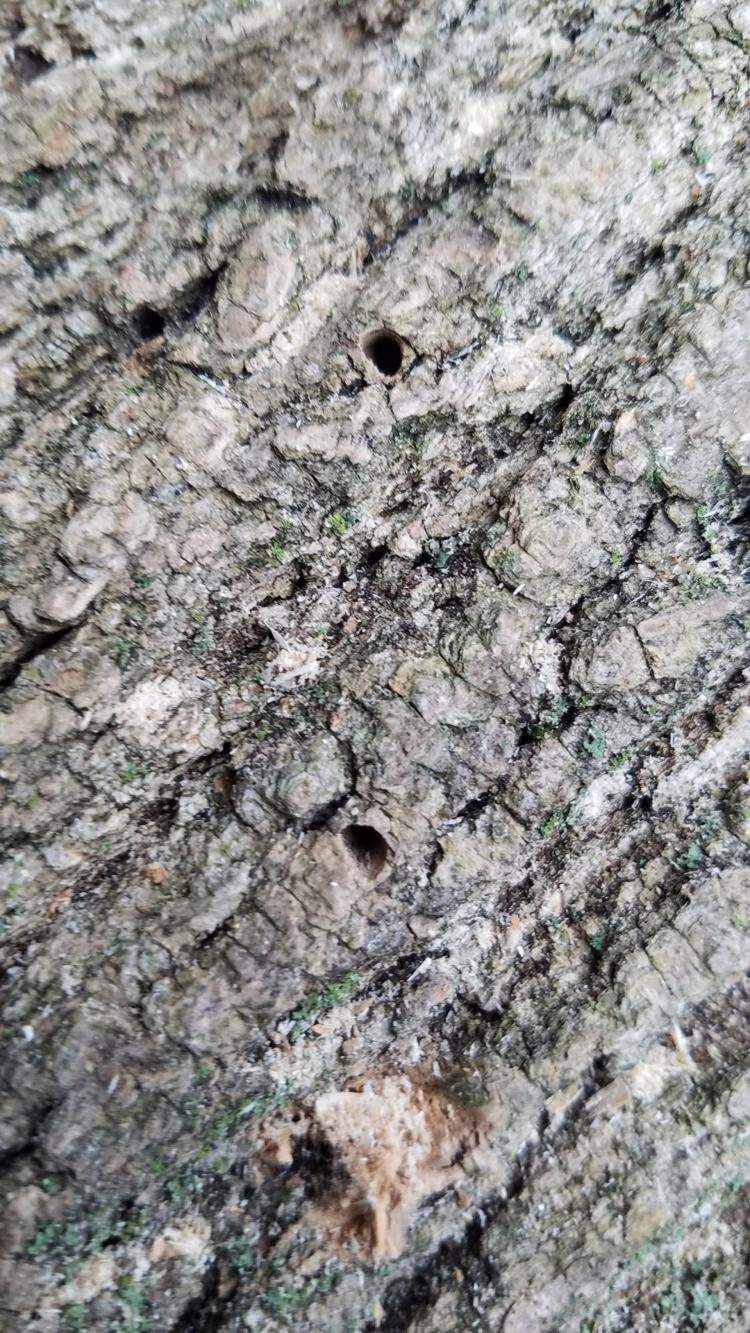 "We've been cutting ash trees down for probably the last five years, and as they are dying we are taking them out," McGrath said "If they are in pretty good shape, we are leaving them alone until they show major dry-off from the ash borer."
The Decatur Park District did not treat any trees with insecticide because the damage was already too great, and it can be expensive. The park district cuts down as many of the trees as it can to save money, and the difficult ones are contracted out, McGrath said.
The Decatur Housing Authority has about 90 trees that need to be cut down, Executive Director Jim Alpi said. The project will start in the next few weeks and cost $60,900 and be completed by Sky's the Limit Tree Service. There have been some problems with trees falling on housing authority property, including dead branches falling on utility lines, vehicles and, in one case, on a house.
"We are anxious to get these down," Alpi said. "At this time, there are no plans to replace the trees."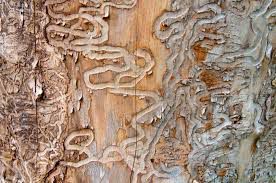 "I can come and look at your tree and say this is a nice tree it's worth saving or say it's a piece of junk," Coffin said.
A tree that has been dead for a few years will cost more money to cut down because they become brittle and dangerous. It can be pricey, Coffin said, a large tree may cost a few thousand dollars.
"They are tricky when they are dead. You can't trust them," Coffin said. "I'd rather cut down a live tree than a dead one."
Another option may be treating a tree with chemicals before the beetle has a chance to make itself feel at home. But the treatment is expensive, Coffin said. Typically a tree is about $300 to $500 to treat, and some big trees are $700. The process must be repeated every two to three years.
"Nobody really thinks about their tree until they look out and it's dead and dying," said Kevin Mabry, owner and operator Tree MD.
Because of this, he suggested having an arborist inspect the tree before next April. If the tree can still be saved, it can be treated in April or May to deter the emerald ash borer.
"It's kind of a hurry-up-and-wait game. Have it looked at, and then in the spring have a second visit and that is when we'll make decisions," Mabry said. "You can look at it now and see if it's invaded now and then check the spring."
The injections can be expensive, Mabry said. They cost $10 per inch, so a 36-inch tree would be $360 dollars. The treatment lasts three years, he said, noting that it might be worth attempting to save the tree in the long run.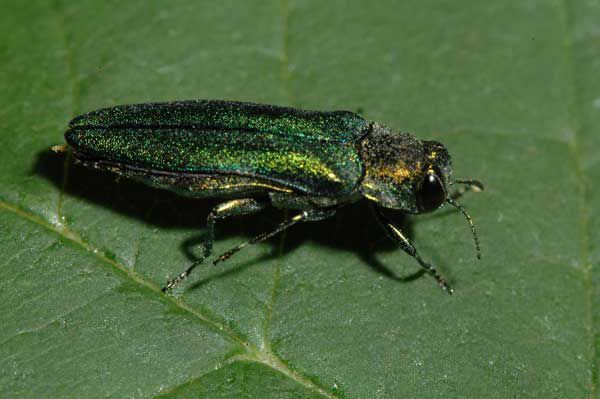 "If it's going to be thousands of dollars to remove the tree, then it might be worth it to do everything they can to save the tree, Mabry said.
For more than four years, the park district has been planting replacement trees to make up for the loss of ash trees. Variety has been the hallmark this time around, seeking protection against a future epidemic.
"We learned from that mistake," McGrath said. "We are planting more varied type of trees, so in case an insect comes in we won't lose a whole bunch of trees like we did with the ash trees."
The park district has no plans to plant ash trees, McGrath said.
"If we were ever to plant them back, I'd be afraid they'd come back and clean them out again," McGrath said.