SULLIVAN — Sport fishing is so important to the economy around Lake Shelbyville that area businesses and fishermen reached into their own pockets to ensure its future. 
Many donated money, and other fishing enthusiasts recently gave their time, to provide gathering and breeding places for fish in the lake. They assembled more than 50 lake habitat "cubes," made of PVC pipe, field tile, plastic webbing and rock, to be placed along the shores of the lake sometime before winter.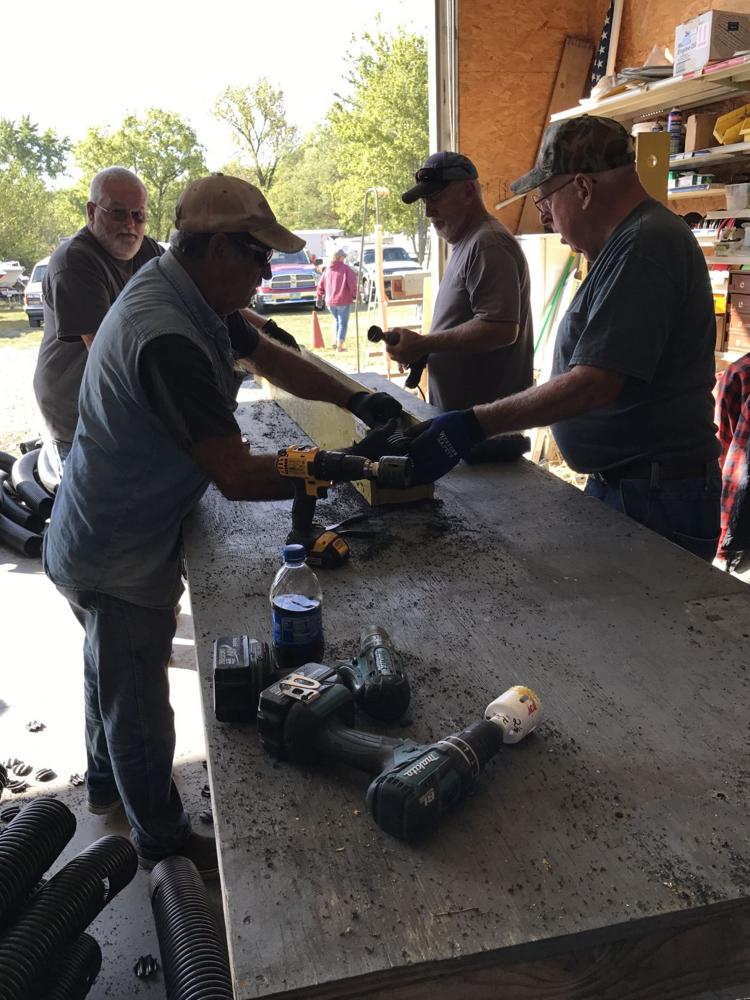 "As a lake ages, the natural habitat disappears," said Illinois Department of Natural Resources Fisheries Biologist Mike Mounce. "These cubes provide a structure to replace the natural habitat."
More than 40 volunteers from the Lake Shelbyville Fish Habitat Alliance gathered to put the cubes together during a workday Saturday at a Sullivan boat dealer. 
The cubes, PVC pipe, field tile, plastic webbing and rock, will be placed along the shores of Lake Shelbyville to provide gathering and breeding places for fish in the lake.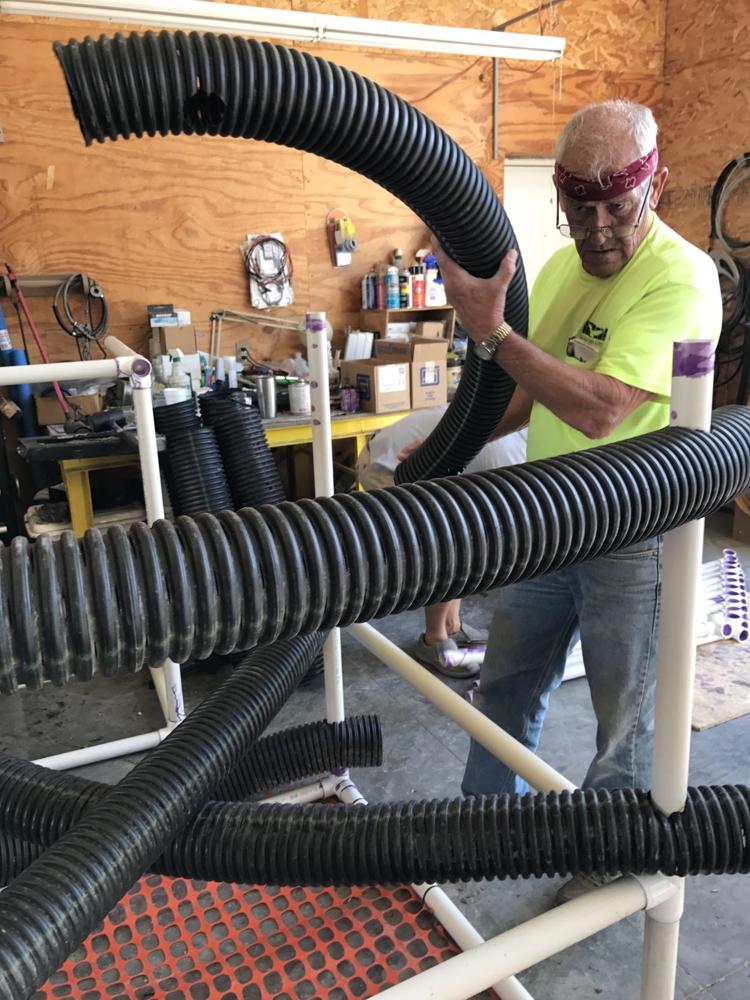 When placed on the lake bottom, the cubes attract periphyton, a natural algae substance that provides food for lake organisms and fish.
"We're essentially replacing what time has worn away," Mounce said.
The cube build was done at Chip's Marine. Owner Chip Christenson said Lake Shelbyville area fishermen and businesses contributed to the $60 to $100 cost of each cube.
"We had donation jars and businesses around the lake," he said. "There are many businesses that benefit from Lake Shelbyville fishing."
Volunteers working Saturday included Mike Fallert, who was helping drill holes in field tile for the PVC pipe.
"I'm retired so I'm glad to be able to help," he said. "We have a great fishing lake here and we want to keep it great."
Denise Foor said working on the habitat was a way she, as a beginning fisherman, could learn from experts.
"These guys know what they're doing, and we all love to fish. This way we're sure we'll be able to keep on fishing," she said. 
Taylor Finks, a U.S. Army Corps of Engineers Lake Shelbyville park ranger, was working with the volunteers Saturday morning.
"We're able to keep the lake in good shape and producing through the help of organizations like this and volunteers who donate their time," Finks said.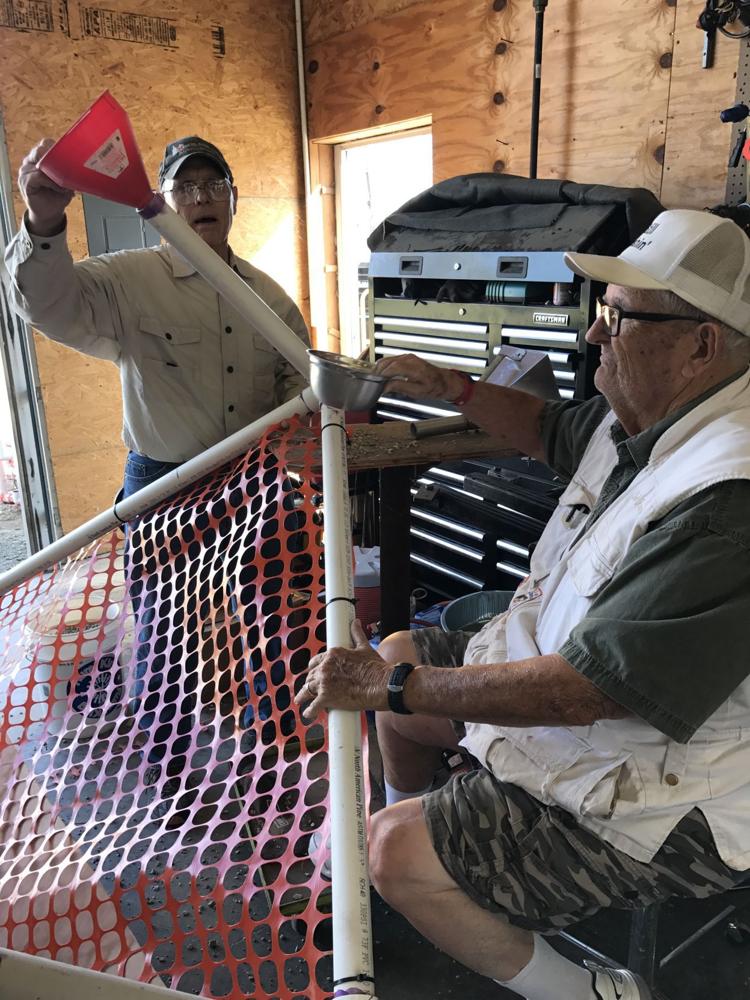 Christiansen said once the habitats are placed, they will be added to maps of 200 habitats the group has placed in previous years. The maps will be available for fishermen at area businesses.
"They'll have GPS coordinates so fishermen can find them and know that there is a place fish are likely at," he said. "The fish population will grow, the fishermen will catch fish and area businesses will benefit from them being here. It's a good program."