SPRINFIELD — Gov. Bruce Rauner's changes to school funding legislation would give a total of $5.4 million more to Decatur schools, according to an analysis the governor's office released Saturday.
Decatur schools would receive $2.5 million more than last year under Senate Bill 1, the original school funding bill that passed both chambers of the General Assembly in May. Citing results of a review by the the Illinois State Board of Education, Rauner's office said his changes would increase that funding by $2.9 million.
The state board said last week that it was evaluating the language of the amendatory veto Rauner issued Aug. 1 and that it would be at Rauner's discretion when to release the file.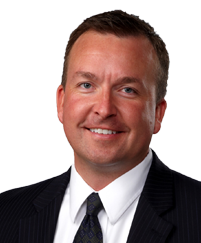 The political battle over education funding continues just days before schools across the state are set to open without knowing whether they will receive state money, or how much. The Illinois Senate is set to convene at 2 p.m. Sunday to take up the issue.
Among other changes, Rauner's amendatory veto removed hundreds of millions of dollars meant for Chicago Public Schools, which he said would be redistributed to other districts. He said the analysis shows 97.5 percent of school districts would receive more money next year.
Democrats have said Rauner's changes would result in hundreds of districts statewide receiving less money than they would have under the original bill over the long term.
"The most glaring omission from Gov. Rauner's spreadsheets is what happens to these school districts in the out years once his provisions kick in that pit schools against economic development," said state Sen. Andy Manar, D-Bunker Hill, chief sponsor of SB 1, in a statement. "Hundreds of districts would see a significant loss of state funding, and property owners would shoulder tax hikes as a result of the state shifting costs onto school districts under the Rauner plan."
In a statement, Rauner continued to urge lawmakers to uphold his amendatory veto.
"I made these changes to Senate Bill 1 because that legislation fails to ensure fairness and equity for all children across Illinois," he said. "My changes guarantee that some of our state's neediest districts will receive significantly more funding."
Other Macon County school districts would receive additional funding through Rauner's changes as well, according to the analysis:
Mount Zion, $580,226
Meridian, $453,171
Sangamon Valley, $160,840
Central A&M, $135,803
Warrensburg-Latham, $88,447
Argenta-Oreana, $64,171
Maroa-Forsyth, 37,280
Lawmakers in both the Senate and House need a three-fifths vote to either override or approve Rauner's changes. Most schools have said they have reserves or other cash sources enough to open as scheduled, but few say they'd make it a whole school year without deep cuts.
Manar said few minds will be changed by these latest numbers released by the administration.
"In my view, there is no question that Senate Bill 1 is the path forward for Illinois. I look forward to the Senate proceeding with its vote to override Gov. Rauner," he said.
Decatur Superintendent Paul Fregeau has spoken in support of Senate Bill 1, the original funding legislation.
Fregeau has said the district would run out of money in mid-November without state funding, and would consider borrowing and other alternatives after that.
The Associated Press contributed to this story.