Sunday, Aug. 20
Girl recovering after rock strike
The search continued for a group of children who police say threw rocks at a vehicle, injuring a 4-year-old girl inside.
The child was taken by helicopter to HSHS St. John's Hospital in Springfield. The girl had a small skull fracture and is recovering, her mother said.
Anyone with information is asked to call Decatur police at (217) 421-8477.
Monday, Aug. 21
Look, up in the sky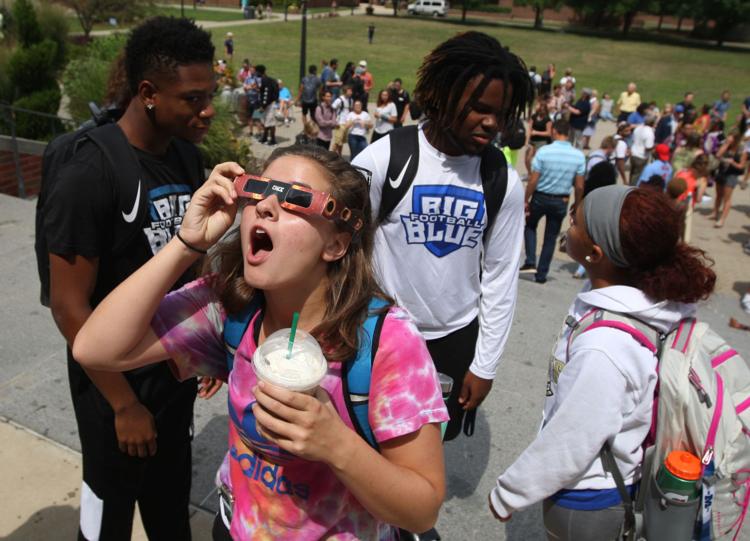 People of all ages came outside to see one of the galaxy's greatest scenes – a solar eclipse.
Although Decatur was outside the so-called "Path of Totality," the view here was of 95 percent moon coverage of the sun. The skies dimmed, street lights flipped on and birds chirped as if it was dusk. It was eerie -- and then it was over.
"The clouds held off just enough to get a view, which was just phenomenal," said James Rauff, a mathematics professor at Millikin University.
The next solar eclipse is in 2024.
Tuesday, Aug. 22
Madigan cancels session
House Speaker Michael Madigan canceled a scheduled Illinois House session that was to vote on Gov. Bruce Rauner's veto of a school funding bill.
Madigan said he made the move so that legislative leaders can continue negotiations on a compromise school funding bill.
On Thursday, lawmakers said they tentatively reached a bipartisan agreement to fund public schools, but said details were still being worked out.
The state budget approved this summer requires a new funding formula.
Wednesday, Aug. 23
Local sailor missing after ship is struck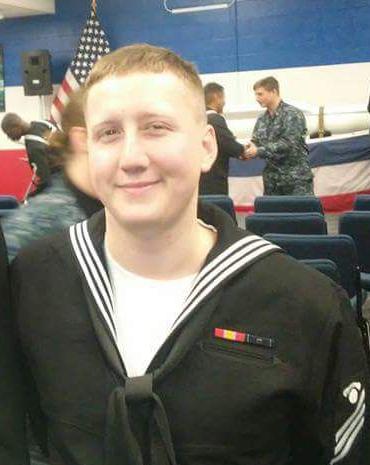 Interior Communications Electrician 3rd Class Logan Stephen Palmer, 23, enlisted in April 2016.
The Palmer family attends Life Foursquare Church, where the Rev. Mark Cooper said there are hundreds of people praying, "pulling together and believing for the best in this situation."
The collision tore a hole in the ship's left rear hull and flooded adjacent compartments, including crew berths and machinery and communication rooms.
Vice Adm. Joseph Aucoin was dismissed Wednesday because of the crash, which happened Monday.
Thursday, Aug. 24
Rauner staff axed
Four key members of Illinois Gov. Bruce Rauner's communications team resigned in the wake of the Republican's response to a political cartoon that critics called racist.
The Illinois Policy Institute circulated the cartoon, meant as a commentary on Illinois' ongoing school funding fight, of a black Chicago schoolchild panhandling for money from a suit-clad white man with a cigar and cash stuffed in one pocket.
On Tuesday, a Rauner spokeswoman issued a statement saying the governor "as a white male" wouldn't have anything further to add to the discussion. Hours later Rauner retracted the words, saying the statement didn't accurately reflect his views.
Friday, Aug. 25
Illinois will no longer play 'war chant'
The University of Illinois is ending a tradition of playing a "war chant" during sporting events.
The school board of trustees banned the Chief Illiniwek mascot in 2007.
A group of former Chief portrayers continue to wear Native American clothing and "war paint" on faces at sporting events.