💸 Well over $100 million pours into Illinois governor race — and it's a year away 💰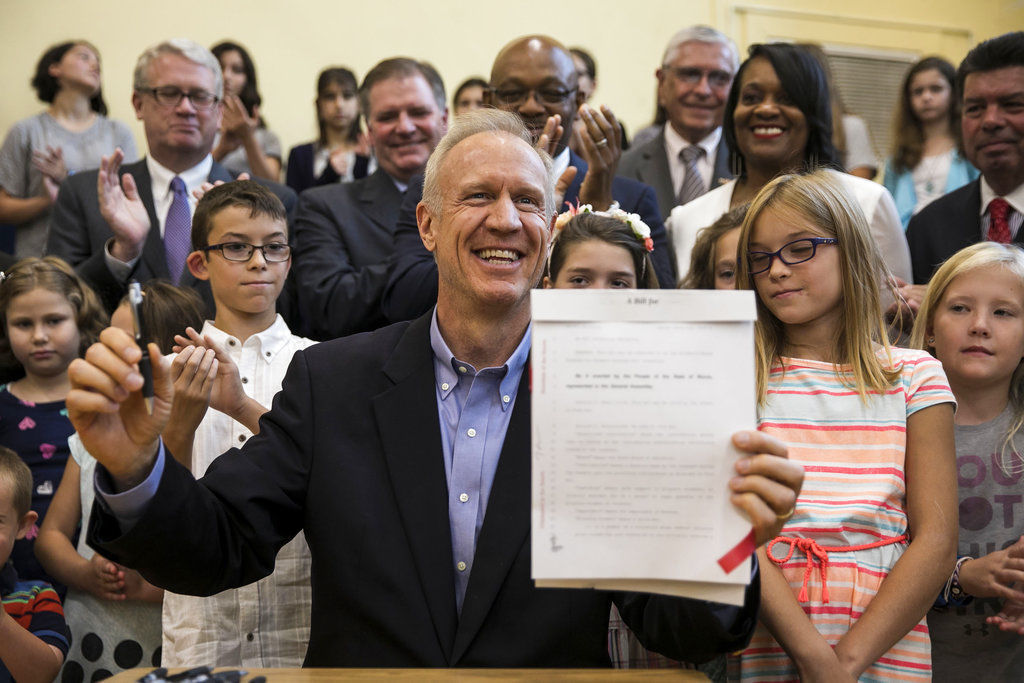 The amount of money raised so far has already blown past $100 million. And, even though there are more than five months to go before the March 20 primary, television ads have been airing for weeks in markets across the state.
This cycle, his campaign has raised more than $72 million, which includes a $50 million contribution Rauner made this past December.
Meanwhile, Democrat J.B. Pritzker, a businessman and wealthy heir to the Hyatt fortune, has devoted $28 million of his own money to the race so far.
Both men face primaries, but at least in terms of the money they've raised they're easily outdistancing their rivals.
If the two end up going head to head, some analysts are predicting record spending.
"It's already pretty unprecedented," said Sarah Brune, executive director of the Illinois Campaign for Political Reform, which tracks money in political races and pushes for reform.
Big money in the 2018 election cycle isn't confined to the top of the ticket, either.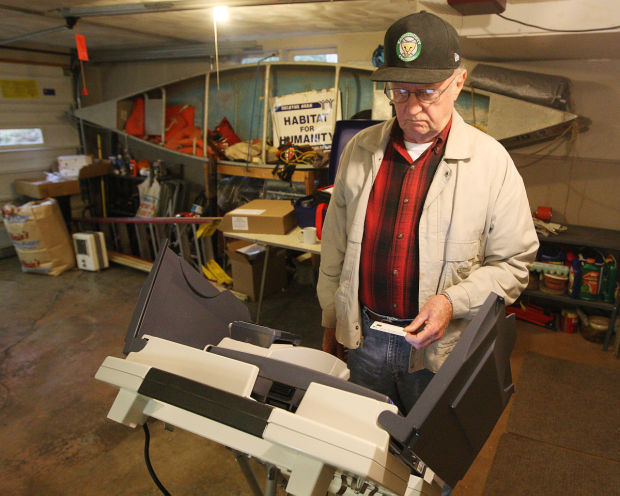 Last year's elections saw 23 state legislative races top $1 million, with five going higher than $5 million, according to Kent Redfield, an emeritus professor at the University of Illinois Springfield, who tracks campaign spending. Expect similar spending levels this cycle, experts say.
Several central Illinois races look to see plenty of cash spent heading into the election cycle.
The committee for state Rep. Sue Scherer, D-Decatur has $113,522 on hand as of Sept. 30, according to the quarterly report submitted to the state board of election.
No opponent has officially filed to run against Scherer, though Springfield Ward Alderman Herman Senor and Springfield pastor the Rev. Gary Pierce have both announced their intent to run as Republicans. A committee to elect Senor to the Springfield city council had $2,827 on hand at the end of September, while no committee was listed for Pierce.
The four candidates who have announced bids to replace outgoing state Rep. Bill Mitchell in the 101st House District have all created their own committees, though former Decatur city councilman Dan Caulkins has started to pull ahead of his Republican counterparts.
Caulkins' committee had $25,982 on hand at the end of September, while Piatt County Board Chairman Randy Keith's committee had $7,300 and Cerro Gordo School Board President Todd Henricks had $1,234 on hand during the reporting period, though the latter has since received an extra $6,000 in contributions.
A committee for the lone Democrat in the race, Decatur resident Jen McMillin, was registered with the board of election on Oct. 16 and does not list any contributions as of Thursday morning.
While his district is considered in play for Republicans, state Sen. Andy Manar, D-Bunker Hill, will have the benefit of more than one-third of a million dollars behind him.
Manar's committee had $299,941 at the end of September, but has since received an additional $80,610 to bring his total cash on hand to $380,551.
Christian County GOP Chairman Seth McMillan has announced his bid to run against Manar, but no committee for his campaign has been filed with the board of elections as of Thursday morning. Shelbyville's Christopher Hicks has also announced he will seek the Republican nomination in the race, though his committee listed no contributions or money on hand at the end of September.
Redfield points to the potential of a Pritzker candidacy and said, in part, the typical funding sources for Democrats are especially excited about the prospect of having more flexibility that would come with a self-funder at the top of the ticket.
"That's what makes Pritzker so compelling is he can self-fund, then people that are funding the Democrats' legislative campaign are not forced to do triage," he said.
Not all are fans, of course. A Pritzker rival in the primary, state Sen. Daniel Biss, D-Evanston, has pointedly asked, "Are we going to have an election or an auction?"
Pritzker's campaign has emphasized his experience and devotion to causes like early education. Still, some of his backers in the primary clearly like the idea that he can bring his own money to the fight.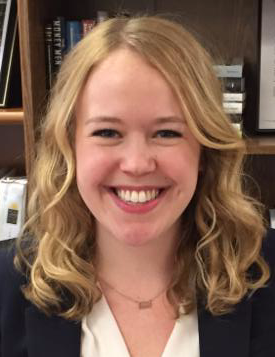 In 2016, Republicans broke the Democrats' super-majority in the House, with spending by the governor and a handful of allies fueling the cause. One of the seats the GOP won was in the 71st District, where Rep. Tony McCombie, a Savanna Republican, defeated Democrat Mike Smiddy.
The contest cost about $3.6 million, Redfield said.
This cycle, it's likely that the race for the seat held by state Sen. Neil Anderson, R-Andalusia, will be a prominent one in the state. Democrats, Redfield said, will most likely play defense outside of Chicago and its suburbs. But the race for the 36th District is likely to be the exception, he said.
Fundraising totals: Illinois governor race July 1-Sept. 30
Anderson already has raised $422,000, according to the Illinois Campaign for Political Reform. Gregg Johnson, a longtime union official and one of two Democrats who have announced candidacies for the seat, has raised about $18,000.
Those figures will surely go much higher, as parties and labor unions dive in.
"I think the Republicans will spend a lot of money defending Anderson," he said.
Christopher Mooney, director of the Institute of Government and Public Affairs at the University of Illinois at Springfield, also notes that there have been a number of Statehouse Republicans who have announced retirements, which opens up seats.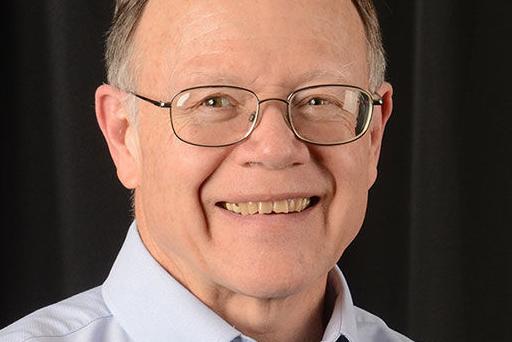 "It's all there," he said.
Lots of money at the top of the ticket is one thing, but Brune also said that campaigns down the ballot are getting more expensive, too.
It's not just the money being shelled out for seats in the General Assembly, either. Local races this year also saw increased spending, notably in Aurora and Evanston, where mayors races were hotly contested.
Brune said some contests saw spending between $100,000 and $500,000.
"That's a lot of money for a local race," she said.