COLLEGE BASKETBALL
TUPPER: The Big Ten is wobbly, and it's not just the Illini
CHAMPAIGN — Commissioner Jim Delany must be a grouch right now. This is a humbling stretch for the Big Ten Conference.
In football, the national championship was decided Monday night, and since no Big Ten team managed to wiggle into the four-team playoff, no Big Ten team had a shot. That costs the league prestige and money.
In basketball, the league is down — way down — with Wisconsin taking a major tumble, Indiana and Iowa struggling and Minnesota and Maryland suffering personnel losses that may end up crippling their NCAA Tournament hopes.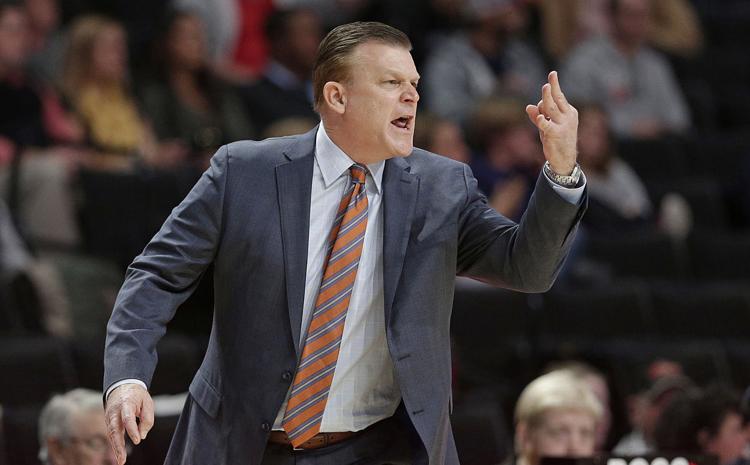 Illinois is one of a group of teams that can play well on a given night but that get swallowed up in the knot of mediocre schools paddling to stay afloat beneath the only two teams of national relevance, Michigan State and Purdue.
Right now, it looks like the Big Ten may contribute just four teams in the NCAA Tournament this season and that won't make Delany happy, either.
After that, Michigan and its deep offensive firepower, is looking good. And Ohio State, with Normal University High's Keita Bates-Diop emerging as a national star, could be the only other Big Ten NCAA Tournament entry.
Then we learned that Amir Coffey, who is averaging more than 14 points a game and who scored 16 against the Illini, is likely out for several weeks with a shoulder injury.
That brings the Gophers back to the pack.
Maryland has lost outstanding forward Justin Jackson with a torn labrum in his right shoulder and will also be without 6-foot-9 Ivan Bender, who has a torn meniscus in his right knee. That deflates the Terps' chances.
Northwestern might be the most puzzling case study of all. For the first time in school history, the Wildcats landed in the NCAA Tournament last season, and the feeling was that they'd do at least that well this time around.
Clark Kellogg, the CBS Sports analyst, was so wobbly drinking Willie Wildcat cocktails that he picked Northwestern to reach this year's Final Four.
But as of today, Northwestern is 1-3 in the league, 10-7 overall and is trying to figure out what's gone wrong after a week in which it lost by 15 at home to Nebraska and lost by 15 again at Penn State.
By the way, put Nebraska and Penn State on the list of Big Ten teams that look better than expected.
Illinois would have a chance to do something in this league but can't get its own troubles figured out. Poor play and poor shooting are an awful combination, one the Illini took with them on the road last week in losses at Minnesota and Michigan.
Forget the team's NCAA Tournament hopes. What's important now is simply playing better and turning a corner on this laboratory-like learning exercise while trying to make progress in coach Brad Underwood's first-year installation.
Despite the struggles, Underwood sees progress.
"For a guy who just got annihilated in the second half, I'm pretty pleased," Underwood said after the 10-point loss at Michigan. "I think we're close. Offensively, we have to make some shots. We open 1-for-19 (at Minnesota) and then go 3-for-100 (actually 3-for-14) today from 3."
Losing at Minnesota and at Michigan was not a surprise. A better test will be at home Thursday night against Iowa.
There won't be any national attention on that one. Just two mediocre teams from the bottom of a desperately struggling conference.