When the waitress welcomed us to Maharani Indian Kitchen, I was blunt: "We don't know what we're doing."
I've only eaten at an Indian restaurant once before. It was at Maharani's predecessor in the space adjacent to the gas station north of the Book Barn in Forsyth. I enjoyed that very much, but it was a buffet, so I really didn't know what I was eating, much less how to pronounce it. My husband used to live in Los Angeles and once ate at an Indian restaurant there but, as he confessed to me, he ordered a burger.
Fortunately, our waitress was kind, helpful and eager to answer questions. The menu also contains descriptions of all the items; you can scope out the menu ahead of time on the restaurant's Facebook page.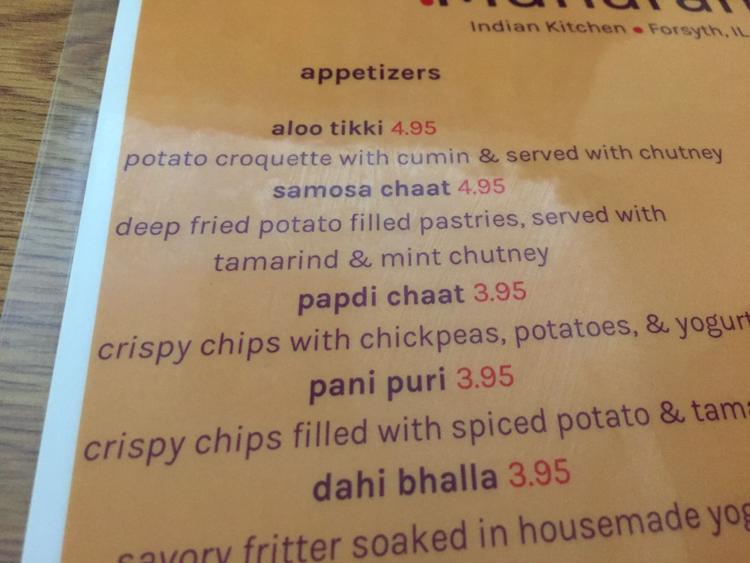 We ordered two appetizers (I wanted the full experience). They were samosa chaat ("deep-fried potato filled pastries, served with tamarind and mint chutney") and papdi chaat ("crispy chips with chickpeas, potatoes and yogurt"). We chose the latter because our waitress described it as "Indian nachos." Both were great! I loved the texture and warmth of the samosa chaat, while my husband said the papdi chaat was his favorite. The meal also came with crisps and a mild green dip (I don't remember what it was called, but there was definitely cilantro involved).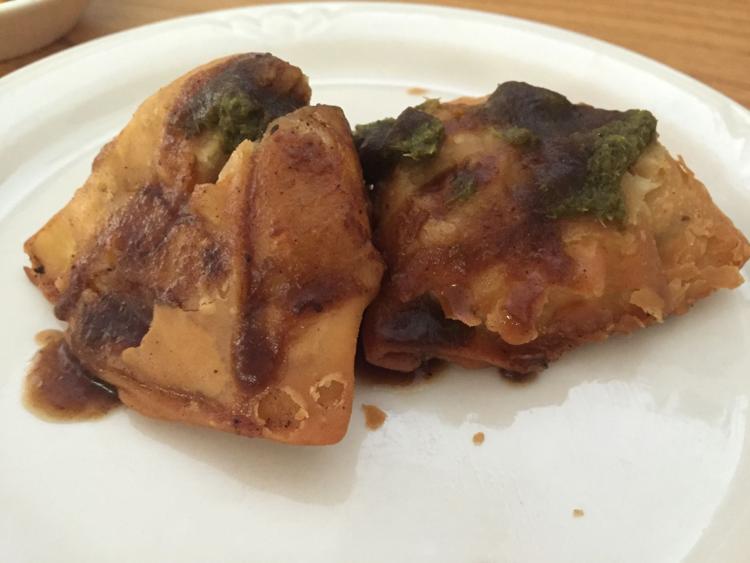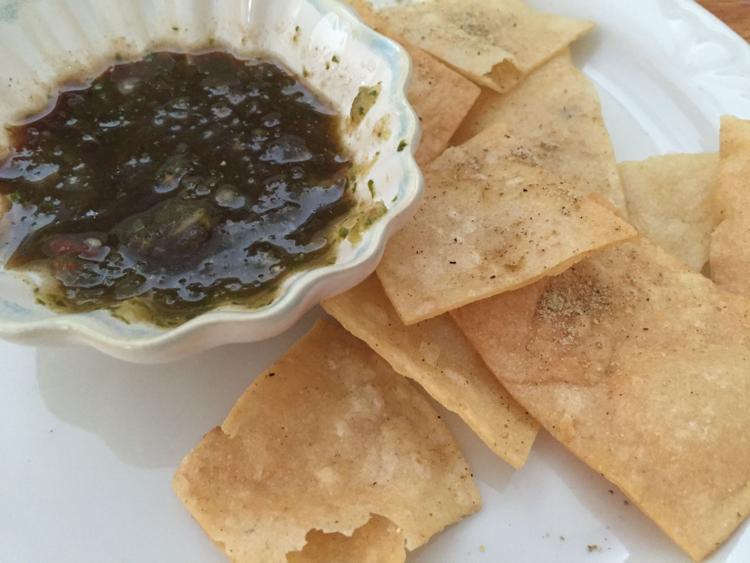 You have free articles remaining.
For dinner, my husband ordered the chili chicken, I think because it most closely resembled Chinese food, but it didn't have the sugary sauce that you see on a lot of Americanized Chinese dishes. I ordered the chicken masala. I wish I could describe the flavors of these dishes - they were both really good - but all the spices blended so nicely that there wasn't really a dominant taste.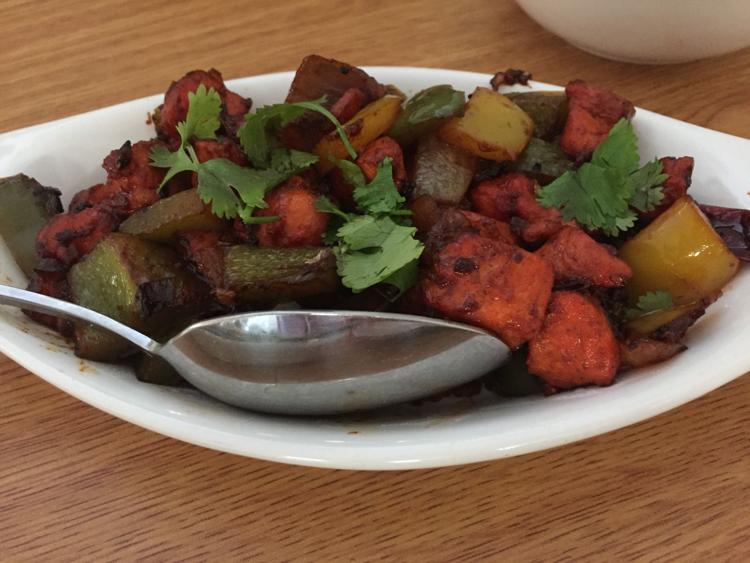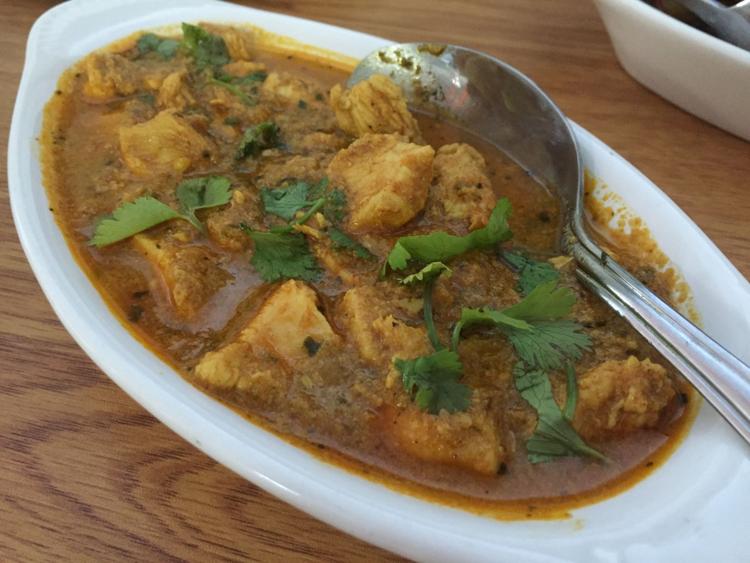 You may feel apprehension about eating unfamiliar food next to a gas station. Once you step inside, you will overcome this feeling. The atmosphere is cheerful and homey, the service is friendly and the food bears unmistakable signs of being made by someone who cares about its quality.
We were asked to choose a spice level from 1 to 5. My husband stuck with a 2; I asked for a 4. (I like for my food to hurt a little.) We both felt that the spice level was what we asked for and expected.
After the meal, we were offered fennel seeds (regular or sugar-coated) as a sort of mint. I found this both charming and refreshing.
In addition to regular soda, etc., the restaurant offers a selection of Indian drinks. My husband ordered the Indian version of 7-Up, and it was quite good.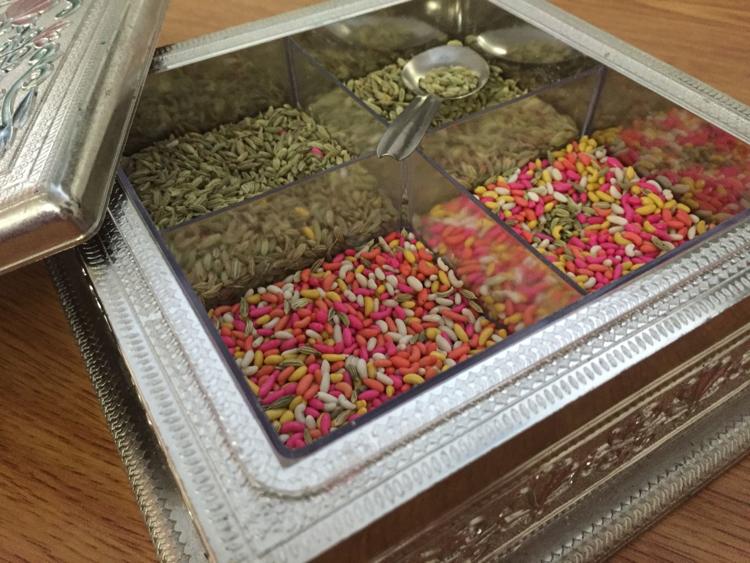 Maharani is located at 104 U.S. 51. Lunch hours are 11 a.m. to 2:30 p.m. Tuesday through Sunday. Dinner hours are 5 to 9:30 p.m. on Tuesdays, 5 to 9 p.m. Wednesdays through Saturdays. The restaurant also offers carryout.