Note: This blog is part of a series in which an intrepid group from the Herald & Review has set out to find the best cheese toastie in the city. I'll be joined by Ashley Fenner, online technician, and Bridget Sibthorp-Moecker, regional digital director, as we try a different restaurant each week and report back our findings.
Our quest this week took us to Coney McKane's, 104 E. Prairie Ave., which was recommended by a reader. The Gourmet Grilled Cheese has white cheddar cheese, American cheese and applewood smoked bacon. It costs $6.99 and comes with fries.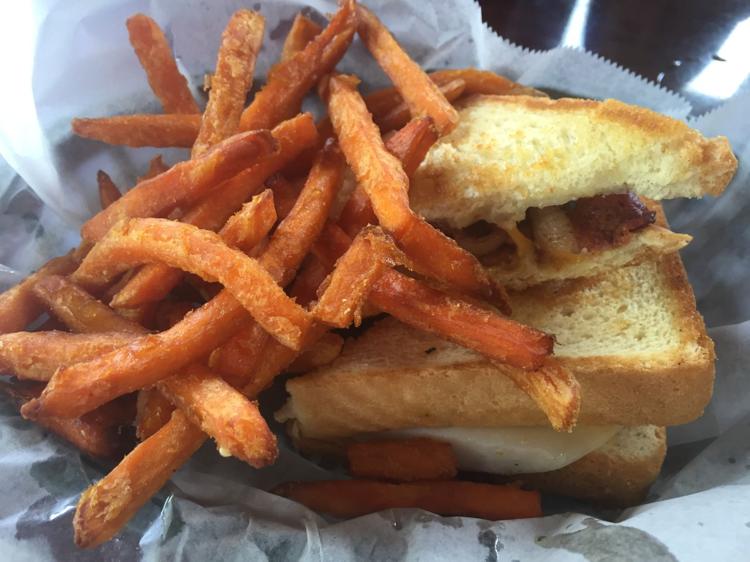 Here are our observations:
Allison: This is by far the most comforting toastie yet. I really liked the Texas toast as a bread choice. The two kinds of cheese melted well together and didn't do any weird congealing after a few minutes of cooling down … not that the sandwich lasted long on my plate. Bacon on sandwiches is iffy for me because I don't like it to be too fatty or floppy, but this was just right. It was thicker and obviously a higher-quality bacon.
I live a few hours away from my family, and this was the first of the toasties we've tried that made me feel closer to home. Also, I swapped sweet potato fries for regular fries (also recommended by our reader) and was very pleased with the outcome.
Rating: 4.5 out of 5 stars
Ashley: The gourmet cheese toastie at Coney McKane's is something I would classify as comfort food. It just seems like something your mom could make you at home on a winter day instead of something a restaurant is trying to remake to be unique.
Bacon was the highlight of this sandwich for me. It was pretty crispy and thick enough that it was easily distinguishable in each bite. The slightly thick bread was also good and I think a great part of what made me think of this sandwich as comfort food and held up nicely despite having to contain two different cheeses and bacon.
Overall, I would give this sandwich 3 out of 5 stars. While it was good and very comforting, it is not something I'd order over and over again at Coney's and is not unique enough to be something I would crave.
Bridget: Coney McKane's cheese toastie was more traditional than some of the others, but benefited greatly with the addition of bacon. It was nice to enjoy a bacon and cheese sandwich that didn't include a slippery tomato.
You have free articles remaining.
It was authentic and unassuming, with crispy Texas toast and just the right amount of gooey cheese. It's a simple sandwich with just the right amount of flair - and without a lot of fuss.
That's exactly what we want from comfort food, right?
I opted for sweet potato fries, and I highly recommend them. They were crispy on the outside and creamy on the inside, delicate in both taste and texture.
The food was great, and the service was even better. Jayson Albright delivered lots of laughs, making a simple lunch experience memorable.
What could be better than a high-quality café, serving up tasty and affordable dishes with a home-cooked feel?
Rating: 4.5 out of 5 stars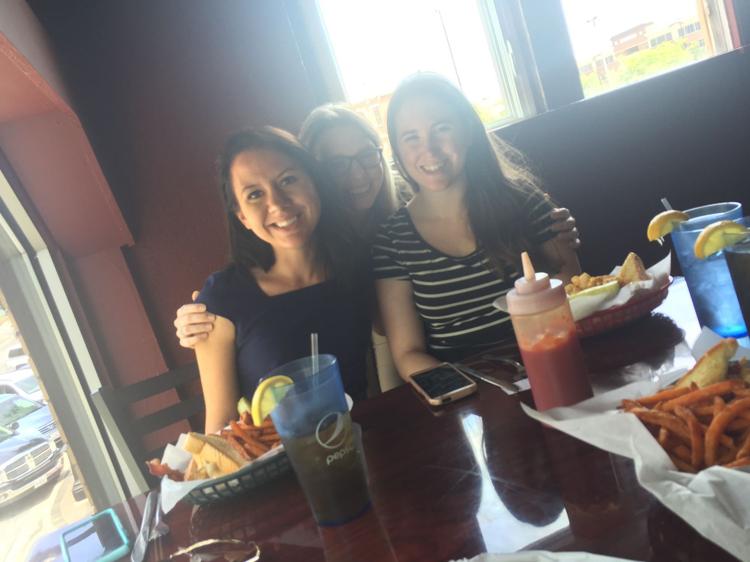 Our overall (average) rating for the Coney McKane's cheese toastie was 4 out of 5 stars. Where should we go next? Email suggestions to apetty@herald-review.com.