There is no question that cheese toasties are beloved in Decatur. They are, of course, delicious – how can you go wrong with a menu item that invariably includes bread, cheese and butter? It's also a symbol of hometown pride. Other topics may divide our community, but we stand united in our refusal to refer to this sandwich as a "grilled cheese."
Because Decatur loves cheese toasties and we love Decatur (and cheese), an intrepid group from the Herald & Review has set out to find the best cheese toastie in the city. I'll be joined by Ashley Fenner, online technician, and Bridget Sibthorp-Moecker, regional digital director, as we try a different restaurant each week and report back our findings.
Our first stop was Locals 101 Bar & Grille, which recently opened at 101 S. Main St. The restaurant's cheese toastie costs $7.99 and comes with American, Baby Swiss, Smoked Cheddar, tomato, spinach and garlic Parmesan spread on your choice of bread.
Here are our observations: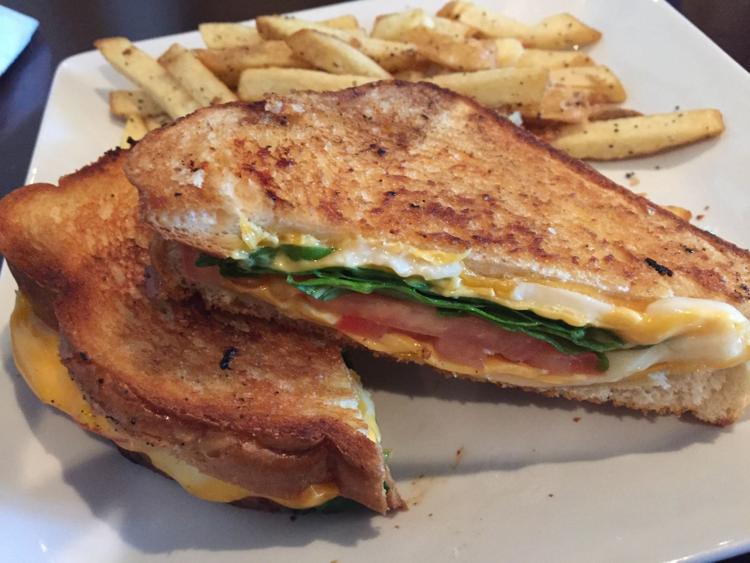 Allison: I have visited Locals 101 several times now, and I have enjoyed everything I have eaten there. The fries are well seasoned, the cheese sauce is fantastic and the burgers could inspire ballads. However … the cheese toastie was not as much to my taste. The main issue for me was the three kinds of cheese, which sounds good in theory but was overwhelming in practice. I also thought tomato would be a good addition, but it added to the overall moisture in an unpleasant way. I did very much like the sourdough bread and the garlic spread.
I would order this again, but I would ask for just one or two kinds of cheese, and either less tomato or no tomato at all. Those few tweaks could make this a 5/5 sandwich for me.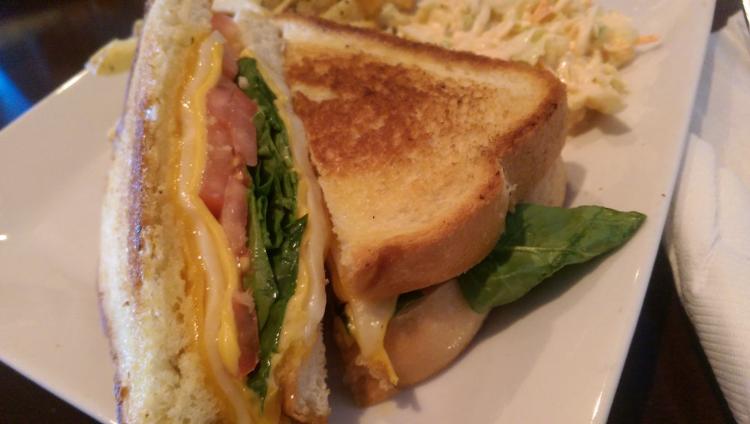 Ashley: Let me be honest since this is our first blog in the "Summer of the Cheese Toastie" series: I am not necessarily head over heels in love with cheese toasties. They are a fine sandwich to go with soup, but otherwise, I don't ever desire to make one at home and I don't think I have ever ordered a cheese toastie at a restaurant before now.
You have free articles remaining.
With that said, the cheese toastie, or "Toastie" as it is titled on the menu, at Locals 101 Bar & Grille was good. Having three different types of cheese on was a concept I enjoyed, although the execution was a little off as some of the cheese ended up being more rubbery than melted, which made it hard for me to finish the sandwich. I did enjoy the garlic spread as it added a great flavor and the sourdough bread which was toasted well, not burnt at all and very crunchy. Spinach was a fine addition to the sandwich; it didn't really add or subtract anything for me. Tomato was a great idea on paper, but it provided a little bit too much moisture so the sandwich was better without.
Overall, I would give this sandwich 3 out of 5 stars, because it does have potential but definitely needs changes to be something I would regularly order.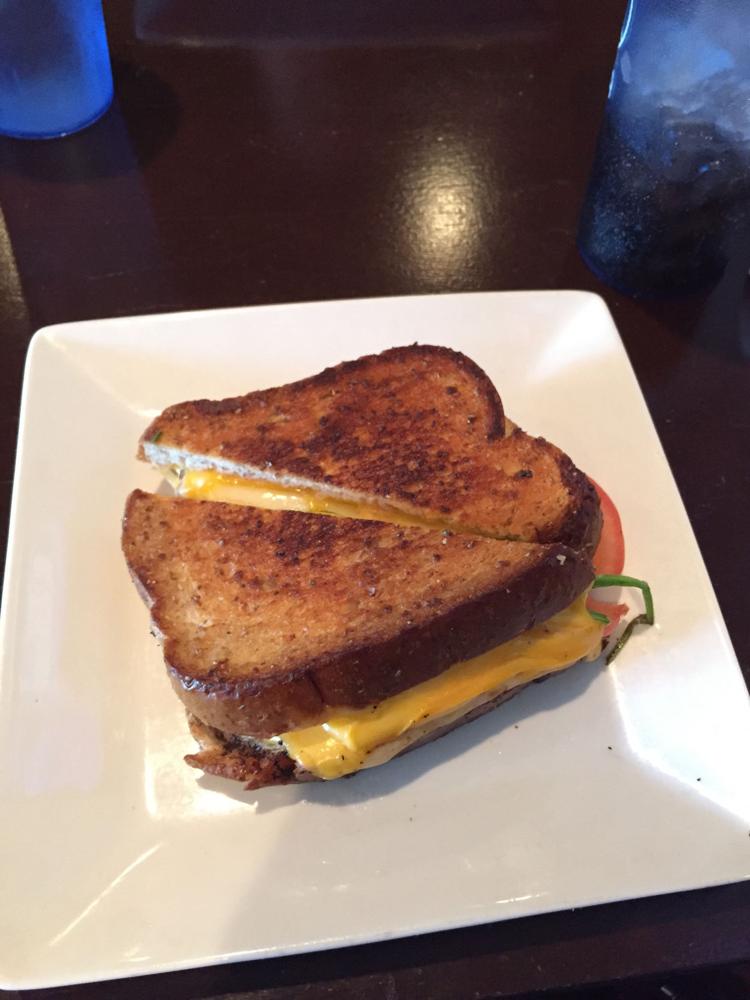 Bridget: I wholeheartedly recommend the wheatberry bread. In fact, that was my favorite part of the sandwich, even though it a little overdone. The garlic spread was quite tasty, but it overpowered the mild cheeses somewhat. After seeing how much Allison and Ashley enjoyed the fries, I seriously regretted my salad.
Our overall rating for the Locals 101 cheese toastie is 3 out of 5 stars.
Do you have suggestions for our next destination? Email them to apetty@herald-review.com. (And yes, I know, your mom probably makes the best one in the city, but we have to limit this to restaurants. Incidentally, my mom makes the best one in the state.)