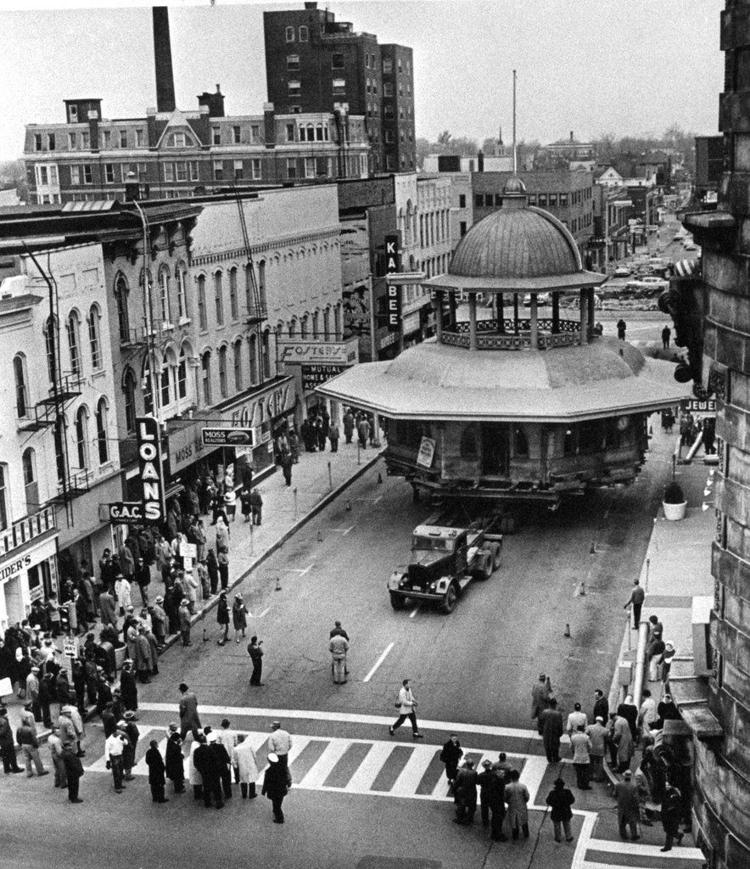 Designed by William W. Boyington and built in 1896, the Decatur Transfer House in Lincoln Square served as a community keystone and place of significance in the early parts of the 20th century. It served as a transfer point for interurban trains and streetcars, leading anyone using public transit through its doors, and as a gathering place for major events such as a president's speech (President Taft in 1911 was one of three presidents to appear). 
But the Transfer House saw fewer visitors once streetcars gave way to buses, and in 1962 the decision was made to move the Transfer House out of Lincoln Square and into Central Park. As you can see from the historic photo, this was no small feat.
Jon Shields is the Lead Acquisition Editor for Pediment Publishing. This blog first appeared on Pediment.com.
Be the first to know
Get local news delivered to your inbox!