Putting an estimated 500 exhibitors on the Farm Progress Show website, Matt Jungmann and colleagues are serving up a virtual version of the ev…
Those magic beans are at it again.
General manager Bruce Payne said a tentative last day is Sept. 30. 
Rain on Tuesday was a welcome relief to farmers who are now just weeks away from returning to the fields for harvest.
A half hour windstorm in central Iowa has caused farmers a minimum of two years, and as much as the rest of their productive years, to effect …
I am not a farmer. I'm a converted city boy whose privilege it is to live on farm land and who has a front row seat to the crop masters whose …
Find out how COVID-19 impacted agriculture, how this year's harvest looks, and more.
Industrial hemp looked like it might catch fire when production was legalized a few years ago. But it is little more than an ember today.
Farm Focus is our showcase of agricultural producers and farmers in Central Illinois. Have a story idea? Tell us about at chris.coates@lee.net. 
Farmers were keenly aware of sustainability long before it became a catchword.
Central Illinois farmer Doug Schroeder doesn't expect to have any problems getting the parts and services he needs this fall for harvest.
MILLERSTOWN, Pa. — The Capra Farm, north of Harrisburg, is the home of second chances.
Decatur Public School agriculture program continues to grow
Fall will look a little different this year, even for family favorite activities such as pumpkin picking and hay-bale rides.
This year is being blamed for a wide variety of misfortunes, and it seems there are many of those that have piled up on agriculture this year.
Coronavirus prompts businesses to examine new uses for products, facilities
Motivated residents of the spunky community of Mt. Pulaski, opened a new coop grocery store amid the coronavirus pandemic.
As harvest season nears, grain bins are popping up across the Midwest like seedlings on a hot summer day.
Women have always been involved in agriculture, but their role in the farm business has evolved over time.
A lot riding on China's promise in January to buy $36.5 billion worth of agricultural products during the calendar year.

Tanzyus Logan Funeral Service and Care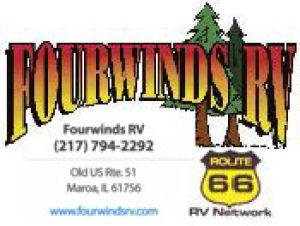 The arrival of the new year will mark the arrival of a new administration. Not necessarily a new president, but new personalities and new poli…
Stopped in your tracks. That was the impact of some farm financial analysis offered last week by University of Illinois farm management specia…
Corn manages more heat than beans, but it does not want too much and in some places in the Corn Belt, there has been too much heat on the corn.
People across the nation are getting some strange mail.
Congress has a big challenge this week and next.
Is it time to consider going back to acreage setaside programs?
Combines are hitting the fields as winter wheat harvesting is underway in Central Illinois, where about 570,000 acres of winter wheat were pla…