DECATUR — The way Blue Mound farmer Rob Albers sees it, the tariffs introduced this summer by the Trump administration are a needed measure, offset by the promise of giving those in the agricultural industry short-term aid. Still, even Albers admits there's a certain apprehension about the unknown.
"I'm behind the president, the (Macon County Farm Bureau) is behind the president, all of my peers are behind the president. We're all for getting this straightened out," he said. "The only thing we're uncertain of is how long we can wait."
It started when Trump put $34 billion in tariffs on products made in China, fulfilling a campaign promise to address intellectual property and technology theft from the U.S. Beijing responded by putting $60 billion on American products, including soybeans.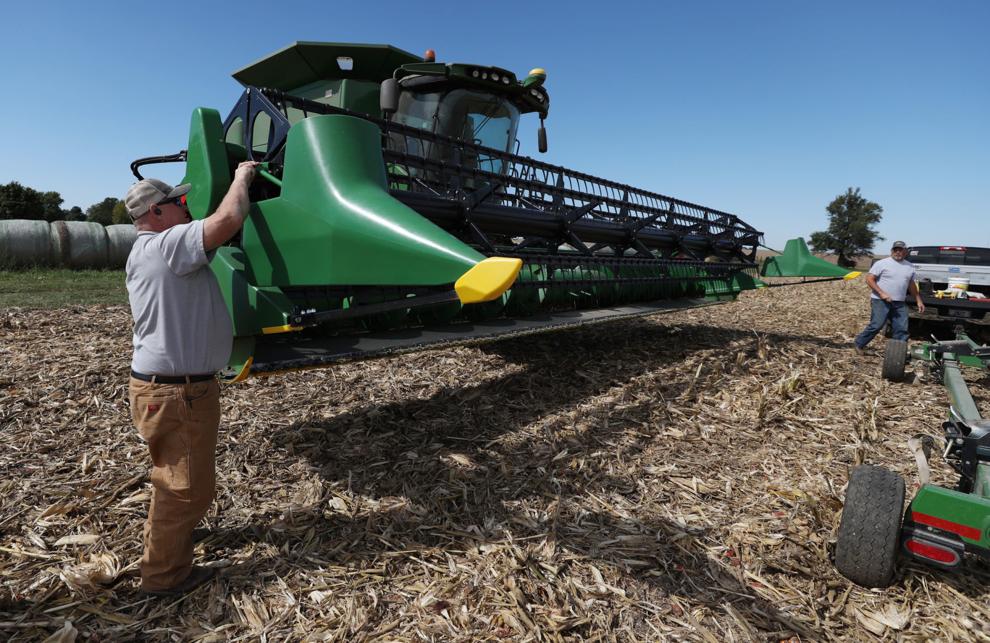 Illinois is America's largest grower of soybeans and China is the biggest consumer. The crop is major driver of the Decatur economy, through employers Archer Daniels Midland Co. and Tate & Lyle.
"The economic turmoil and uncertainties resulting from tariffs are harming U.S. farmers, as trade concerns have played a major role in this price drop," the company told the Belleville News-Democrat.
In response, the Trump administration is offering up to $12 billion in emergency relief funds for American farmers, but there was initially confusion about what crops would get the largest amounts. U.S. Agriculture Secretary Sonny Perdue in August said that soybean growers will get the biggest checks, totaling $3.6 billion.
The lack of details has made it difficult to determine the impact.
"It is still too early to tell what effect those benefits will have," said Thomas Wargel, an accredited farm manager and owner of Black Prairie Ag Services Inc. in Clinton.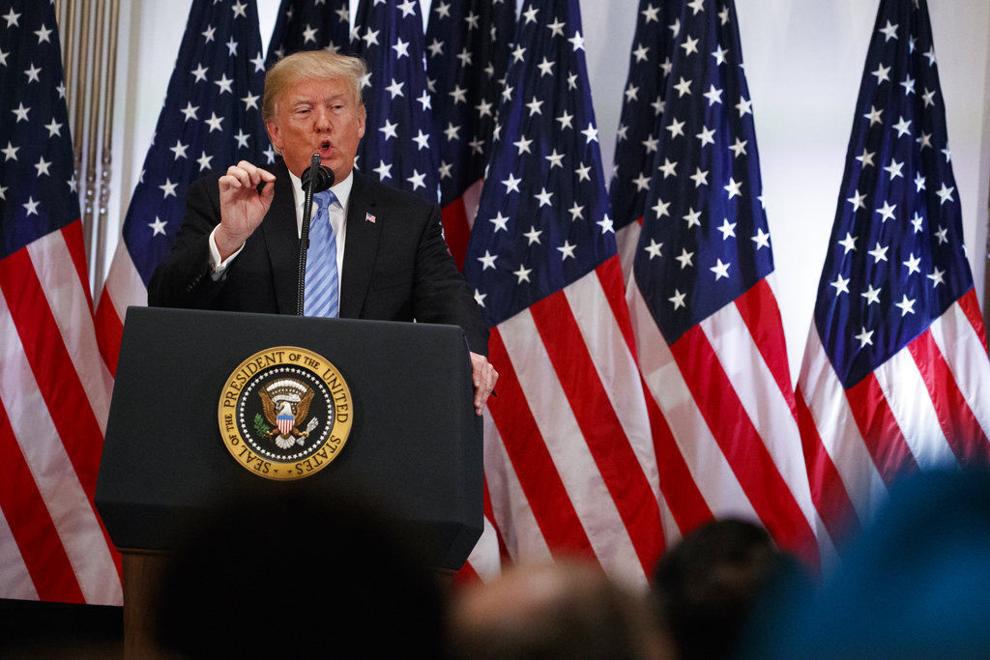 Following harvest, farmers have to submit forms to the U.S. Department of Agriculture. Each farmer will be eligible to receive 82.5 cents on every bushel of soybeans produced, and .5 cents for every bushel of corn produced.
"The government will monitor the market during the fourth quarter and even as early as December, they could declare another payment," Wargel said. "My guess is if the market remains in the tank, the beans will almost certainly generate another payment because we are $2 to $3 below what they were earlier in the year."
Payments are production-based, and farmers with higher yields will get higher payments. A University of Illinois Department of Agricultural and Consumer Economics report estimates an average 1,200-acre farm in Illinois will receive $32,400 in payments.
Paul Coleman, a soybean and corn farmer near Heyworth, said he's focused on the harvest — then completing the forms. 
"The first priority is to get the crop out and then start planning for next year," he said. "Maybe on some rainy day, I will start putting the paperwork together, but there is a lot to be done before then."
Many area farmers will be able to weather the hit this year, according to Albers, even as commodity prices for corn and soybeans have fallen by at least 20 percent since April. But the USDA's relief checks hardly make up the difference.
"Our prices are way more off than $1.65 (per bushel) since this tariff started," Albers said.
At odds with Trump country
On Wednesday, the president during a press conference following his speech at the United Nations in New York was asked about the tariffs. He said farmers "voted for me, and they love me. And they said, 'We don't care if we get hurt, he's doing the right thing.'"
Vallori Degler of Mattoon said her family also is heavily involved in the fall harvest of their soybeans in northwest Coles County, noting she was on the tractor until 8:30 p.m. on Monday.
And, they're already anxious about 2019 spring planting if the trade disputes with China cut further into farm income that has been decreasing for the last four years.
"Our family is concerned about how we are going to be able to afford the inputs of our next season, our next crop," said Degler.
Albers, 53, said the breaking point for farmers would come next year if the trade war continues, especially for younger farmers who have not built up the equity to finance the growing season with cash, he said.
"Guys like me, at my age, almost all of our inputs are on borrowed money, and that amount of money is unbelievable," said Albers. Production costs alone run around $450 an acre for corn, he said, and many farm hundreds of acres. "If this hasn't gotten any better by next year, I just don't know how we'll make it through."
Others, like Adam Brown, whose family farms about 1,000 acres near Warrensburg, worry the damage already is done.
"If we take a look at Brazil or Argentina filling some of the soy bean shipments with China, we're going to have a really difficult time getting our foot back in the door with these trade partners and companies in China that we've done business with in the past," Brown said.
"When you switch your vendor, just like in any business, it's really hard to get back in the negotiation table if they've made the choice to turn your back on you."
'In the middle of the tariff battle'
Brown said the U.S. has legitimate gripes when it comes to China regarding theft of American intellectual property and Beijing's tight restrictions of foreign access to Chinese markets, but he thinks the Trump administration's tariff strategy was a bad idea from the start. "To throw the baby out with the bathwater is not the correct solution," he said. "We've got to be mindful of how important this relationship is."
Brown said the pain also will be noticed by Central Illinoisans who don't work in agriculture. "The pain is going to be a visual realization for local folks — as you look at piles of grain at elevators, you're going to see grain sitting on the ground longer than years past," he said. "It's because our trade relationships have soured with our historical partners, and it's going to be hard driving by seeing all these grains on the ground."
Lynn Rohrscheib, chairwoman of the Bloomington-based Illinois Soybean Growers Association, said she wants continued talks to pay off.
"We are disappointed that agriculture continues to be placed in the middle of the tariff debate with China," said Rohrscheib, who also is a soybean farmer from Fairmount. "We are hopeful that continued negotiations can occur that will strengthen the competitiveness of our domestic industries while at the same time grow our agricultural export opportunities."
Degler, who also is president of the Coles County Farm Bureau Board, said the bureau generally opposes any U.S. policy that restricts the export of agricultural products.
She said the U.S. had been exporting $14 billion in products per year to China and $1.75 billion of that had been from Illinois, particularly soybeans, corn, and pork. She added that China had purchased 25 percent of Illinois soybeans.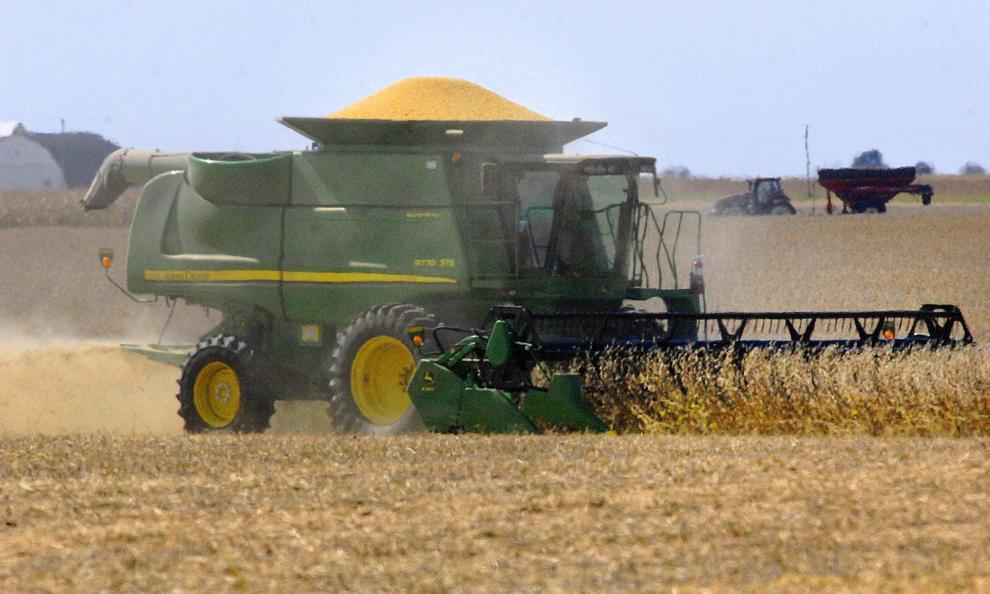 Consequently, Degler said, Illinois is among the states most affected by the trade disputes and the economic effects on farmers will trickle down to related industries that work with agricultural products.
She agreed with Albers that the federal aid will only cover a fraction of the farm income losses.
Restoring trade is more important to the agricultural economy than a check, she said.
"I wouldn't want to end it now, I wouldn't want to do this with our tail between our legs and say that we gave in," he said. "I'd much rather see China buckle."
Reporter Rob Stroud contributed to this story.
Contact Kevin Barlow at (309) 820-3238. Follow him on Twitter: @pg_barlow