DECATUR — Macon County farmers have a simple message for Congress and the president on one of the most complicated pieces of legislation in Washington: If the Farm Bill isn't broken, don't fix it.
"If you ask me to sum it up in four words, it's 'Don't screw it up,'" said Rob Albers, a corn and soybean farmer and vice president of the Macon County Farm Bureau. "We're pretty happy with the way it is."
The Farm Bill is one of the most critical pieces of federal policy for Central Illinois, which is a major agricultural centers, producing largely grain crops that would be hard not to find traces of in any economy throughout the world.
The current Farm Bill, passed in 2014, expires in October, and it allocates spending for a diverse set of federal programs, from crop insurance and subsidies for farmers, to the Supplemental Nutrition Assistance Program, commonly known as SNAP, and formerly known as food stamps.
The final product from four years ago ended up being nearly 1,000 pages long and called for $95 billion a year in spending, the vast majority of it for SNAP benefits. Nutrition was 80 percent of outlays in the 2014 Farm Bill, according to the U.S. Department of Agriculture, while crop insurance (8 percent), conservation (6 percent), commodities (5 percent) and other (1 percent) make up the rest.
Advocates and lobbyists from the agricultural industry held their breath four years ago when partisan fights over how much to spend on SNAP benefits and crop insurance subsidies caused multiple delays.
"It's easier to write a bill with a successful one already in place," said U.S. Rep. Rodney Davis, R-Taylorville, a member of the House Committee on Agriculture who helped forge the 2014 Farm Bill.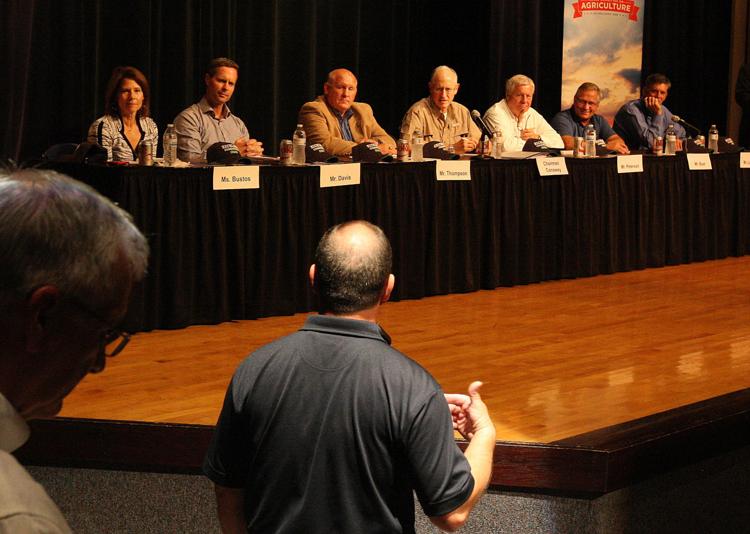 It's still unclear whether a similar battle will replay in Congress this time around. Davis said a draft of the bill will emerge in late March.
Another question is whether Congress will have the political will to pass such major legislation with midterm elections around the corner, said Jonathan Coppess, a clinical assistant professor at the University of Illinois at Urbana-Champaign.
"The issue is what is the political role and political capability to move large entitlement spending through (this Congress) in an election year," Coppess said.
The legislation touches just about every corner of American agriculture, from livestock to avocados, and from land management to exporting products around the world.
For Macon County and Central Illinois, dominated by corn and soybeans, crop insurance is the biggest concern for farmers.
"I know this to be the case for Illinois corn growers; it's the No. 1 priority," said Sam Willett, senior director of public policy at the National Corn Growers' Association, one of the bigger interest groups representing farmers. "Our position is: 'Hands off this program.' It has worked extremely well in delivering assistance where it's needed, and we think it would be a colossal mistake for the Congress to tamper with (it)."
The program is more complex than even most types of insurance, as the federal government is involved at nearly every level. The U.S. Department of Agriculture sets premium prices for farmers to buy insurance, determines how much claims are worth in the event of low yields, sets how much it will subsidize premiums for farmers and how much it reimburses private insurers when claims are paid out.
The Agriculture Risk Coverage (ARC) and Price Loss Coverage (PLC) programs were authorized by the 2014 Farm Bill to insure farmers' crops. The ARC Agriculture Loss Coverage-County program determines crop losses on a county level, then pays farmers the national average price for their crop. The Price Loss Coverage program pays farmers when average prices are below a fixed reference price.
While the insurance structure is popular on the whole with farmers, some have been frustrated that payments have not always reflected their losses if their farmland is also in other counties that had lower yields.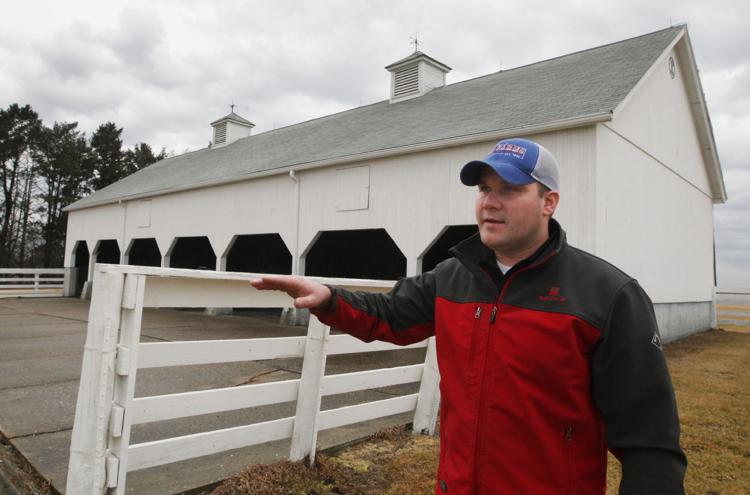 "That's not a huge adjustment, but that would be something (to change) if they were going to make one," Albers said.
The smaller-ticket items are not as central as insurance, but they're becoming more important for local farms in a rapidly changing industry.
The Conservation Stewardship Program, for instance, provides incentives to 50,000 farmers to use sustainable practices that preserve soil and improve air quality.
"That's been a lifeline for a lot of guys locally around here," said Adam Brown, a Decatur farmer.
Some modern farming practices have caused erosion of topsoil, due to factors like rain and wind which take away valuable nutrients. The soil can end up in nearby streams and eventually settled in places like Lake Decatur. A buildup of sediment is what Decatur officials say led to the city's need to conduct a $91 million dredging project, increasing the lake's capacity by about 30 percent in a project slated to wrap up this year.
The conservation farming techniques encourage farmers to protect their soil to ensure years of successful farming.
"It's a program that incentivizes folks to do more and do better in the future, because overall it helps society as a whole," Brown said.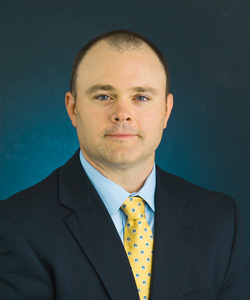 The farm bill also includes the Renewable Energy for America Program, which helped pay for 12,000 projects including wind, solar, renewable biomass and anaerobic digesters throughout the country since 2009.
Farmers are also paid through the bill to stop farming on environmentally sensitive land. The project is aimed to protect animal habitats and improve the water quality in streams which often receive chemical and soil runoff from farms.
Global trade
In recent years, international trade deals like the North American Free Trade Agreement, or NAFTA, have kept corn and soybean farmers afloat.
"There's probably nothing more important to me and my farm right now than NAFTA," Albers said.
Technological advances and subsidies have kept big commodity crops like corn and soy prices extremely low in recent years. "We have stockpiles like we've never seen before going into planting season," Brown said.
The glut in corn and soy yields has made farmers desperate for buyers, especially on the international level. "I sold some beans today, and the bean market was up because of production complications in Argentina and Brazil — it's a whole different world from just a few years ago," Brown said.
President Donald Trump has signaled going in the other direction, raising tariffs on foreign goods coming into the U.S., a move that would likely cause countries to respond in kind.
While trade negotiations not covered in the Farm Bill, part of the legislation does include how much money the federal government decides to spend on marketing American crops around the world.
"Since Trump took office, withdrawing from (the Trans Pacific Partnership), and the renegotiation of NAFTA, we want to make sure the trade title is still sound and robust," said Ron Moore, a Roseville farmer and chairman of the American Soybean Association. "One of our priorities is to double the foreign market access program, that not only helps our industry into the export market, many of our competitors like the (European Union) spend $1 billion in their overseas markets, when we're only about $234 million year.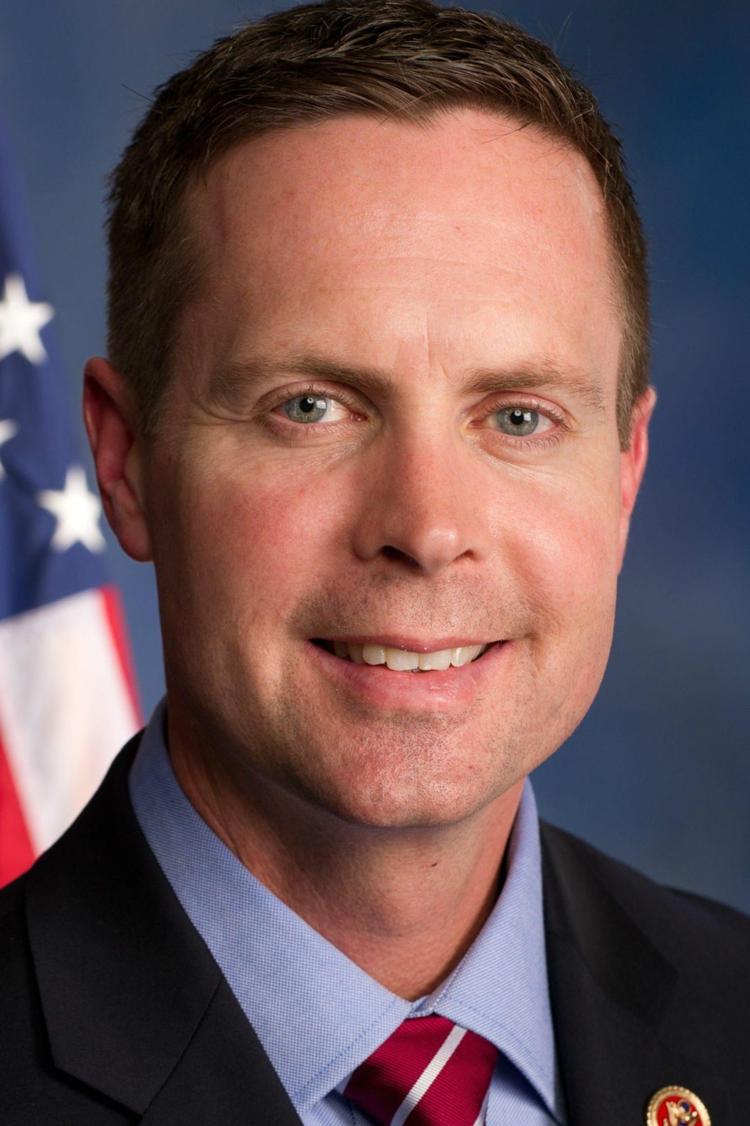 Despite the consensus among farmers, the political dysfunction in Washington could still make the goal of a new farm bill by October difficult.
Before Senate leaders brokered a two-year budget deal that allows non-military federal spending to increase by $131 billion dollars, lobbyists in the agricultural industry weren't sure a new farm bill would get done in time.
"Until (Congress) come(s) to some conclusion on a spending package, it's going to be difficult to write a farm bill," Willett said earlier this month before the budget deal materialized.
While the jump in federal spending now gives lawmakers more room to build a farm bill, big questions remain. Trump's budget proposal introduced sweeping changes to the SNAP program, including work requirements for recipients and a food package delivery system that would replace a benefit card to use at grocery stores.
If Congress focuses on entitlement reform or welfare reform and other assistance programs, this begins to involve SNAP, which is the largest part of the Farm Bill. It is also one of the most politically charged parts of recent farm bills, Coppess said.
In 2013, the Farm Bill was defeated on the U.S. House floor because lawmakers could not agree on what should be included in the SNAP program due to partisan politics, he said.
Coppess said he is watching is to see if Congress will experience "such a hostile political environment that the bill can't pass."
"I was really nervous if that was the program Congress wanted to take, that takes a lot out of a Farm Bill," Coppess said. "If that is the conversation, it gets tough to write a Farm Bill and the programs for the Farm Bill."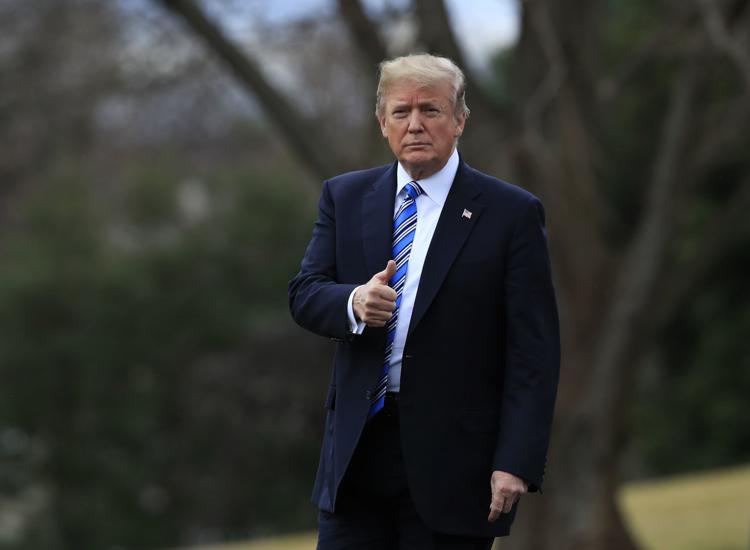 'It is a huge benefit' 
SNAP provides more than 44 million Americans with assistance to buy food. The program cost $70 billion in 2017 and is administered by the USDA. The program also makes fruits and vegetables available to schools and senior citizens.
The budget proposal released by the Trump's administration includes $213 billion in cuts to SNAP programs over the next 10 years. The administration's idea is to provide SNAP recipients with a "USDA Foods package," instead of money on a link card to purchase the food of their choice.
The food would include "shelf-stable milk, ready to eat cereals, pasta, peanut butter, beans and canned fruit and vegetables," according to the budget. The goal, the administration said, is that these prepackaged food items would be cheaper than giving people money to buy their own food.
The cost of SNAP benefits is always a contentious part of farm bill negotiations in Congress. House Speaker Paul Ryan, R-Wisconsin, has indicated he would like to change and cut various federal entitlements like welfare and SNAP. The Trump administration's recent proposals to change SNAP will likely be a non-starter for Democrats, who do not want to risk reworking a program that has been effective in getting food to poor families and individuals.
A common criticism of SNAP is that not all recipients need the benefits and don't buy food, said Jerry Pelz, executive director of the Northeast Community Fund.
The vast majority of people who qualify and receive SNAP benefits use it wisely, said Pelz, who works with such recipients every day at the community fund, which provides food and other services to low-income residents of Decatur.
One problem politicians cite, Pelz said, is that people trade SNAP benefits to other people who are not on the program. He said the program could include an identification on the SNAP card so the person using the card is the person who receives the benefits.
"I would think that if SNAP benefits were drastically cut that there would be local families that would certainly suffer from that," Pelz said.
Most people use the program to supplement their food budget, Pelz said. The benefits do not make up for the entirety of a family's food budget, he said.
"It is a huge benefit. I think there are people who without it would be very stressed to be able to make ends meet as far as their food budget goes," he said.
DECATUR — While President Donald Trump recently called the North American Free Trade Agreeme…
Pelz said any changes to the system should be done with caution so people who need the benefits can still receive them.
"While I think you need to work to eradicate the abuses in the system, you also need to understand the value that it has for thousands of families here in Macon County," he said.
So far, Congress has not focused on those programs, he said.
"We are still in this wait-and-see mode at the moment," he said.