DECATUR – Central Illinois farmers typically look at Labor Day as a time to start preparing their machinery for harvest, but combines are expected to sit idle for at least a few more weeks.
"Harvest will be maybe late this month at the earliest, and October is probably the best time frame," said Tim Stock, executive vice president of the Macon County Farm Bureau.
An unusually wet spring, late planting and cool temperatures have made for a later harvest season than normal, frustrating farmers eager to get products out of fields and into the market. 
It's too early to project a start date for harvest, but it's probable yields will be affected significantly. Kindred, who also serves on the Illinois Soybean Association board of directors, said his yield from about 750 acres of soybeans and 750 acres of corn will likely be 25 percent lower than last year – "could be even more than that, maybe even 30 percent."
"The late planting dates just kind of puts us behind from the get-go," said Ross Perkins, a farm manager with First Mid Ag Services of Bloomington. "You know, corn needs so long to mature and really we're going to be kind of racing against an early frost to see if we can get things to mature." The former Soy Capital Ag Services firm also has offices in Decatur, Mattoon, Kankakee, Peoria and Springfield.
Perkins says it's too early to determine an average yield since the crops haven't been in the ground as long as usual. He estimates most farmers will have to wait until the end of September to start harvest, with combines still in the fields throughout October.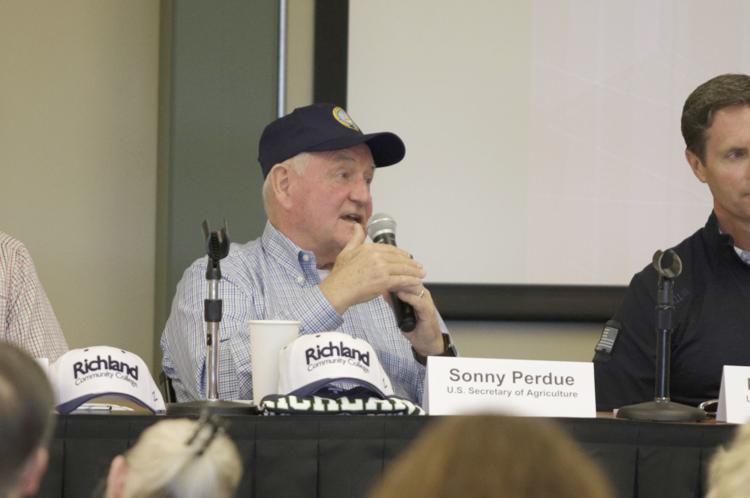 Some Macon County farmers were able to get crops planted early this year, but the ones who didn't had to wait until late May or early June, due to the amount of rain the area experienced, said Stock, of the Macon County Farm Bureau.
Temperatures have been cooler than average, and that delays maturation of the corn and soybeans, he said. Moisture levels are far too high as yet to think of harvesting, because the crops would then have to be dried and that's an added expense, so farmers leave the crops in the field to dry naturally.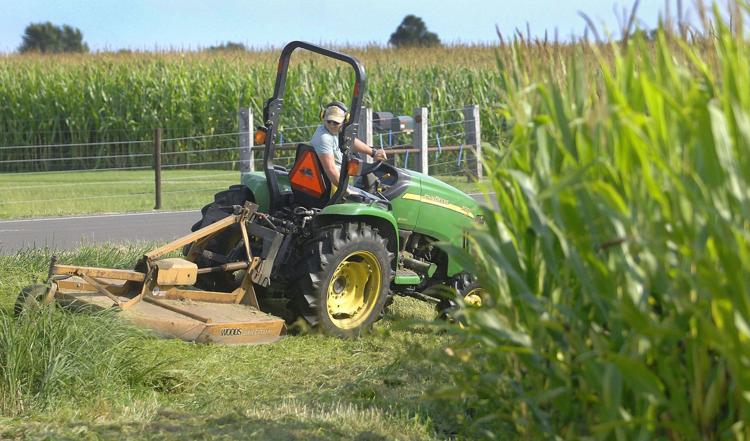 You have free articles remaining.
Stock also expects the harvest season to last longer than usual because of the abnormally wet spring, the late planting and the cool temperatures. While it wasn't a factor in Macon County, there are some areas of Illinois where fields didn't get planted at all, and that will mean the state's average yield will be lower this year.
As of Sunday, the U.S. Department of Agriculture reported the corn condition throughout Illinois was rated as 4 percent very poor, 15 percent poor, 35 percent fair, 40 percent good, and 6 percent excellent. Soybean condition was 4 percent very poor, 12 percent poor, 37 percent fair, 40 percent good, and 6 percent excellent.
Last month, USDA Secretary Sonny Perdue designated all 102 Illinois counties as primary natural disaster areas. Producers who suffered losses due to excessive moisture, flooding and flash flooding that occurred since Sept. 1, 2018, may be eligible for USDA Farm Service Agency emergency loans. Emergency loans can help replace essential items such as equipment or livestock, reorganize a farming operation or refinance certain debts.
"Most of this year has tested Illinois farmers' mental and physical fortitude," said Illinois Farm Bureau President Richard Guebert Jr. in a statement released after the declaration was announced. "Weather variability, from unrelenting spring rains to extreme July heat, has caused uncertainty in our communities as we head toward what is sure to be a long harvest. The Secretarial Disaster Declaration is a recognition of our struggles in 2019 through the availability of federal resources to aid our recovery."
The majority of Decatur's rain fell in May and June, with 9.42 inches before Independence Day. August had a sharp uptick with 6.55 inches.
The "less than ideal" planting conditions left spotty fields across Central Illinois, including places where standing water prevented growth early in the summer, Perkins said.
"In some areas, after we got the crop in and the rains kind of stopped, we were able to get things planted and then there was almost more of a dry period through a later part of the summer so that was kind of a hindrance there as well," he said.
Until now, the bulk of Illinois' grain has gone to China, but the Asian country is taxing those imports as retaliation for President Trump's action against a country that he says is stealing technology, ignoring intellectual property and patent protections and manipulating currency.
Kindred, who usually exports about 30 percent of his soybean crops to China, expects to send only one-third of that this year.
"The sooner they can get them resolved, the better off we're going to be out here on the farm," he said. Reflecting on the low commodity prices, he said many farmers will have to "tighten the belt a bit" as long as the trade war continues.
Valerie Wells, of the Herald & Review, contributed to this report. 
---
History Corner: A Look Back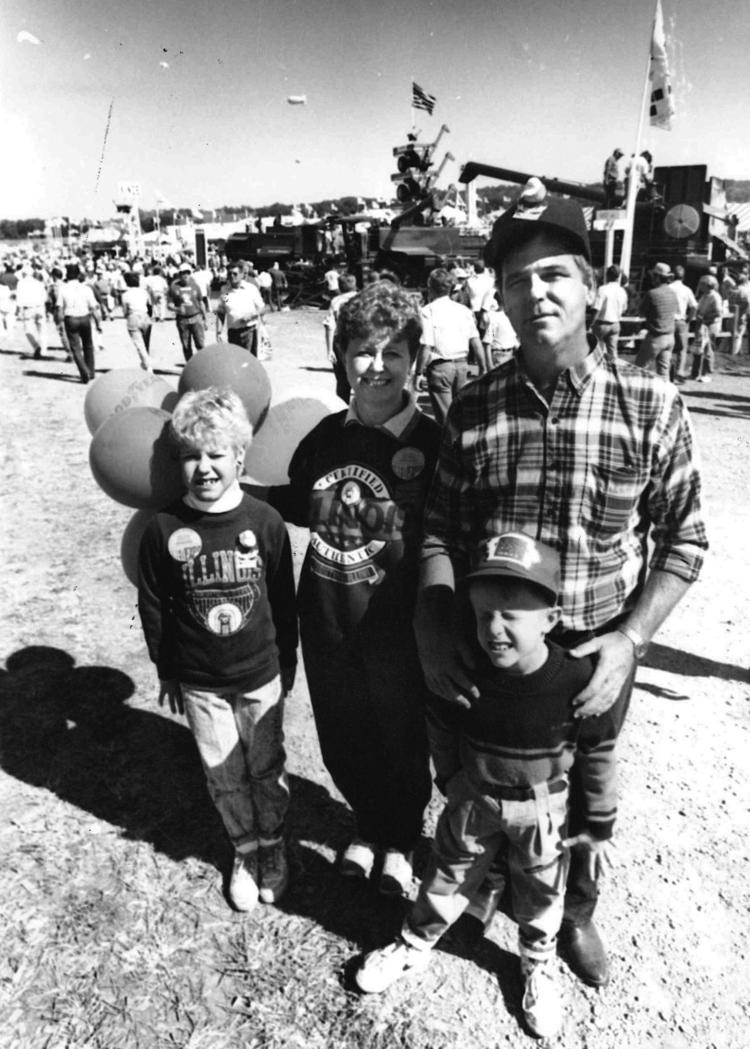 History Corner: A Look Back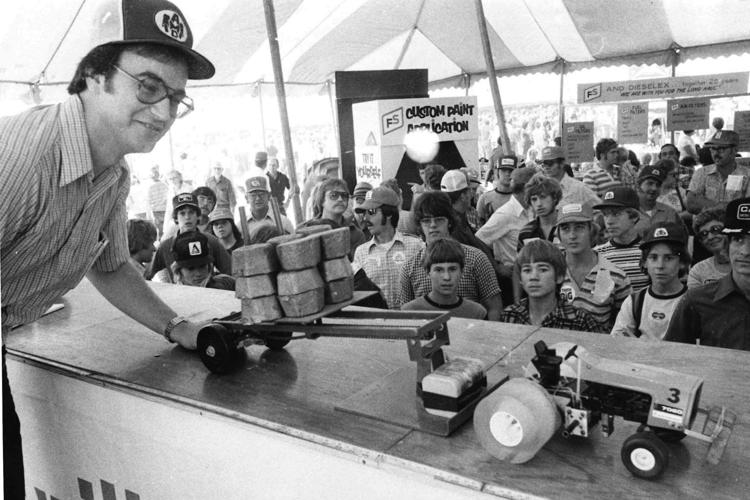 Central Progress Avenue 8.30.17.jpg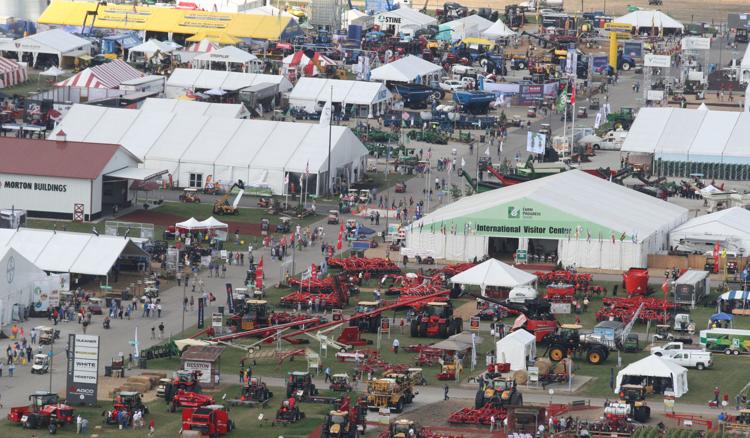 Farm Progress Show 8.30.17.jpg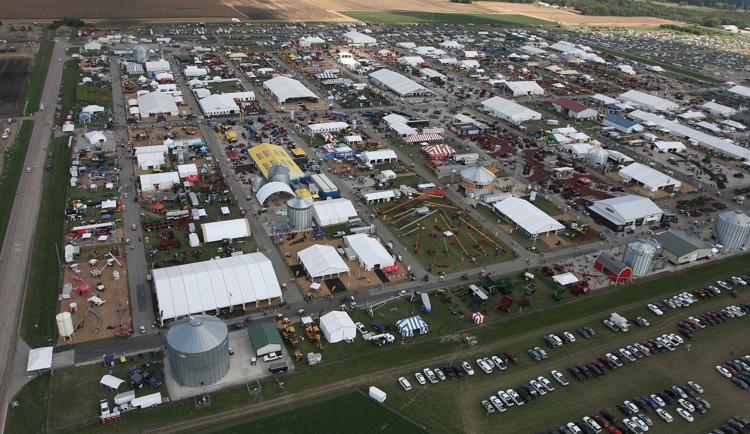 SECONDARY/INSIDE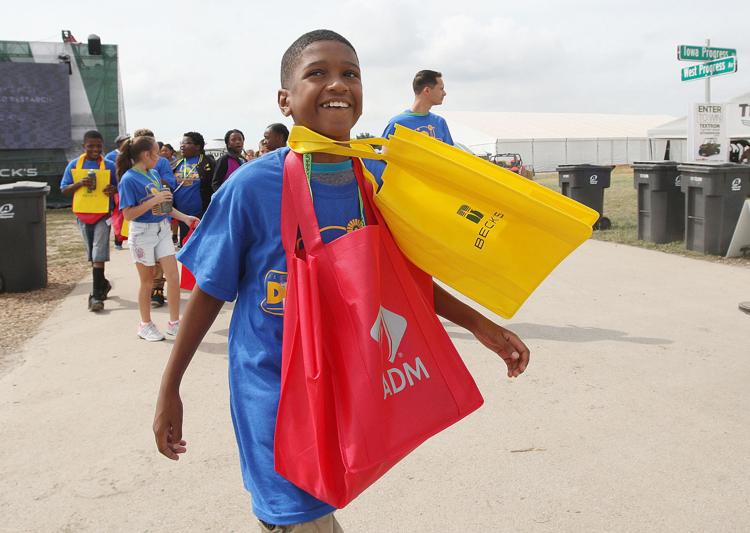 111417-blm-loc-2brandt
FARM PROGRESS 7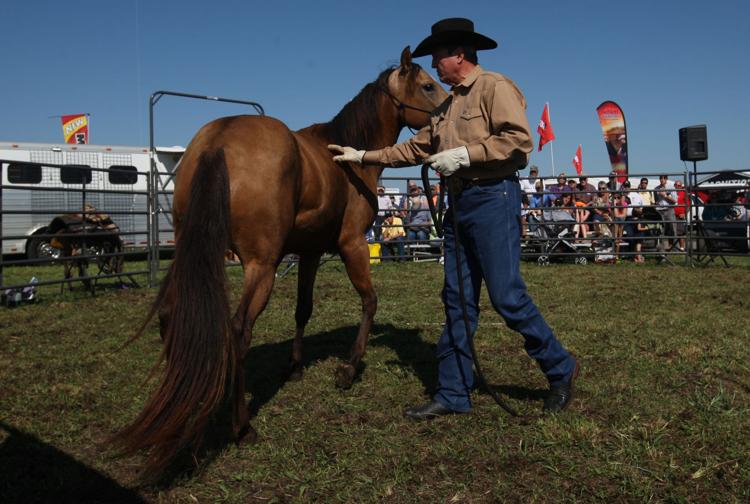 Perdue_Sonny 4 8.30.17.jpg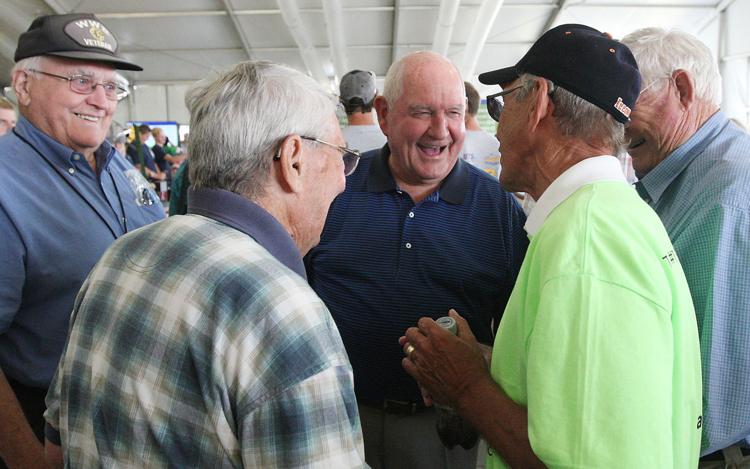 Ring_Larry 1 08.31.17.jpg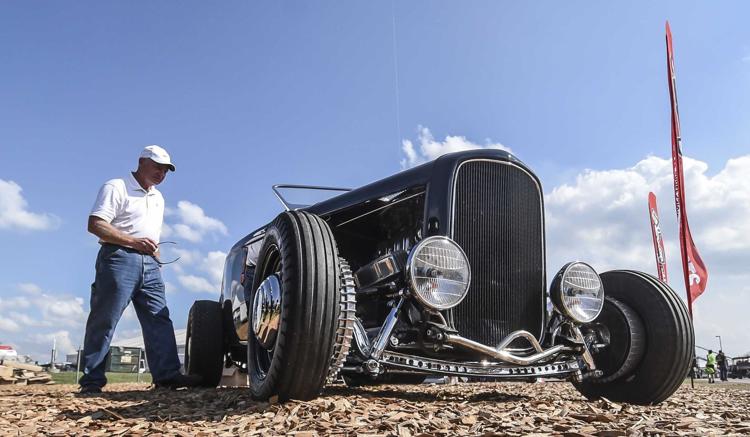 Corbin_Easton 5 08.31.17.jpg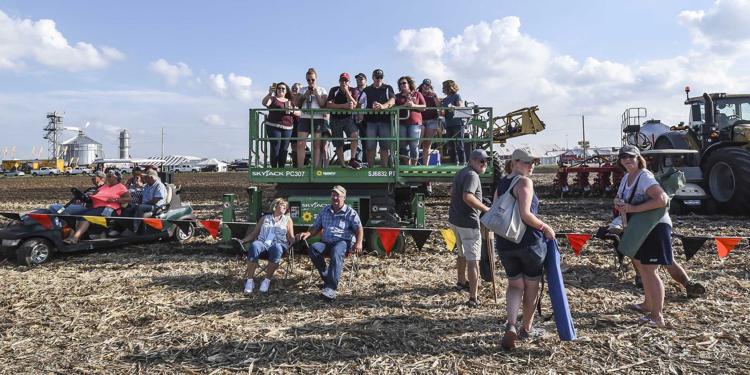 DuPont Pioneer tent 8.30.17.jpg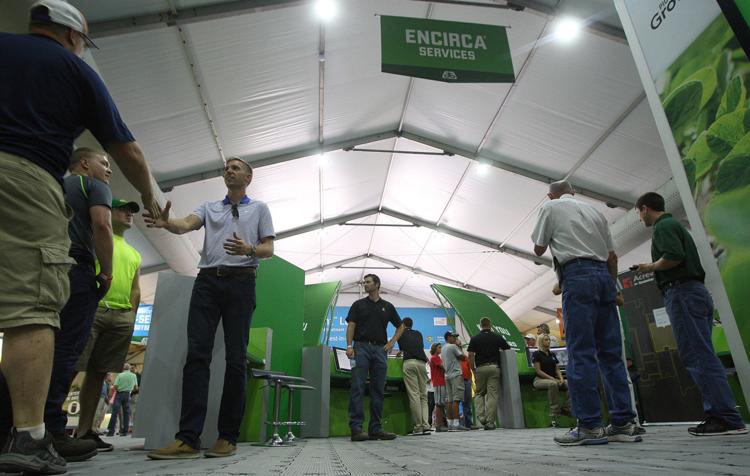 Farm Progress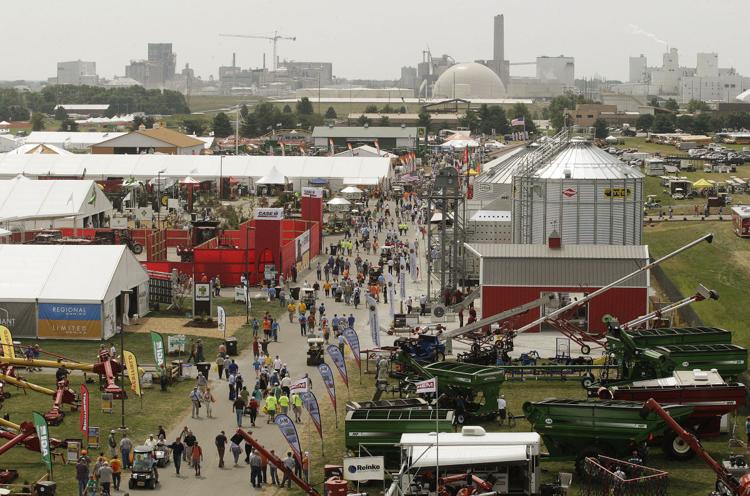 Contact Kevin Barlow at (309) 820-3238. Follow him on Twitter: @pg_barlow