DECATUR —  Soybeans plucked from Central Illinois fields for transport around the world are now in the crosshairs of an intensifying U.S.-China tariff battle, with some farmers bracing for impact and others seeing an opportunity to address a long-standing and unfair trade imbalance. 
"When someone sticks to their guns and says, 'Hey, this is where I'm at on this, I've drawn my line' ... at the end of the day we have to be confident that there is going to be an opportunity to maybe have some better terms on both sides," said Grant Noland, who farms on about 6,000 acres around the Decatur area with his family. 
President Donald Trump on Friday came through with his threat to put 25 percent levies on $34 billion of Chinese products. At the heart of the conflict is the Trump administration's charge that China has used predatory tactics in a drive to unseat America's technological supremacy. Those tactics include cyber-theft as well as forcing companies to hand over technology in exchange for access to China's market.
Beijing said the U.S. was "launching the largest trade war in economic history" and that it had no option but to apply the same tariff percentage on $34 billion of American goods, mostly farm products and other foods.
It is a high-dollar disagreement for Illinois. The state is America's largest grower of soybeans, a legume used in a dizzying variety of products, from farm feed and cooking oil to tofu, soy sauce, soy flour and dairy product substitutes. An estimated $3 billion of the crop was exported in 2016, according to the Illinois Soybean Association, and China is the largest consumer of U.S. soybeans. 
The plant also is central to the business of processors Archer Daniels Midland Co. and Tate & Lyle, among the largest employers in Macon County. Seed-maker Monsanto Co., recently acquired by Bayer, also has operations in Bloomington, Farmer City and Stonington.
Rob Albers, vice president of the Macon County Farm Bureau, who grows corn and soybeans on several hundred acres in Blue Mound, on Friday said just the run-up to the announcement took a toll on prices. 
"Even though the tariffs were imposed today, they impacted our markets terribly," he said. "I was selling my grain at a profitable price and now I'm selling my grain at a loss."
American soy prices dropped more than $2 per bushel since the tariff discussions started in March, according to the national Soybean Association. 
Illinois Soybean Growers Chairwoman Lynn Rohrscheib in a statement Friday said the organization is "disappointed that agriculture continues to be placed in the middle of the tariff debate with China" and asks that the Trump administration and China continue talks to "strengthen the competitiveness of our domestic industries while at the same time growing our agricultural export opportunities."
'Everybody's concerned about this'
U.S. farmers shipped about $14 billion worth of soybeans to China last year, accounting for more than half of their global exports. American soybeans made up about 30 percent of China's total soybean consumption.
Adam Brown, whose family farms about 1,000 acres near Warrensburg, estimates his loss for soybeans will be about 15 percent compared to last year, which works out to about $100,000. It also introduces a new variable in an already intensely volatile business. 
WASHINGTON — The world's two biggest economies fired the opening shots Friday in a trade war…
"For us as farmers, we want as much predictability as possible. So these tariffs and these trade wars, if they last one year, two years, it's going to put a lot of people out of business. We battle so much volatility, be it in the market or the weather changes, or just changes inside your operation," he said. 
China's tariffs also are targeting agricultural and food products, including grains, tobacco and whisky. The U.S. duties are aimed at hitting China's supply chain and intermediate parts supporting the country's high-tech manufacturing, as well as steel.
The impact may also be felt by the equipment manufacturing sector, another key driver of the Illinois economy. Deere & Co., the maker of John Deere tractors, is headquartered in Moline and has 6,000 workers across the Quad Cities region. Deerfield-based Caterpillar Inc., which has a large mining equipment manufacturing facility in Decatur, also may also see an impact from increased steel costs.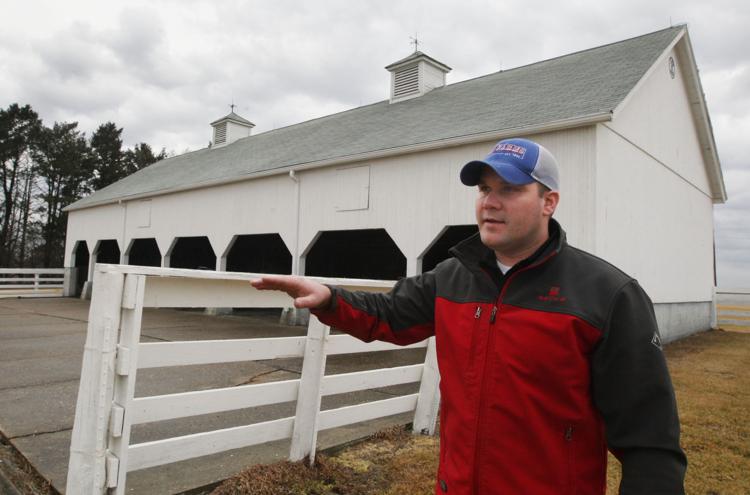 The Trump trade policy puts the president at odds with groups that been favorable to his policies, including the business community and agricultural sector. U.S. businesses and congressional Republicans have urged Trump to back away from applying broad-based tariffs, but the president has made punitive duties, or threat of them, his instrument of choice to tackle America's trade deficits and China's mercantile economic behavior. Both sides have threatened additional rounds of fees.
John Heisdorffer, a soybean grower from Keota, Iowa, and president of American Soybean Association, said that America's competitive position in the world soybean market could be permanently damaged, with the possibility that Brazil — another big producer of the crop — and others could gain market share. 
"If we lose that, my son will spend the rest of his lifetime trying to get that back," he said. "We just ask the administration to back away from using tariffs to achieve U.S. trade policy goals. The scorched-earth approach is really going to cost us."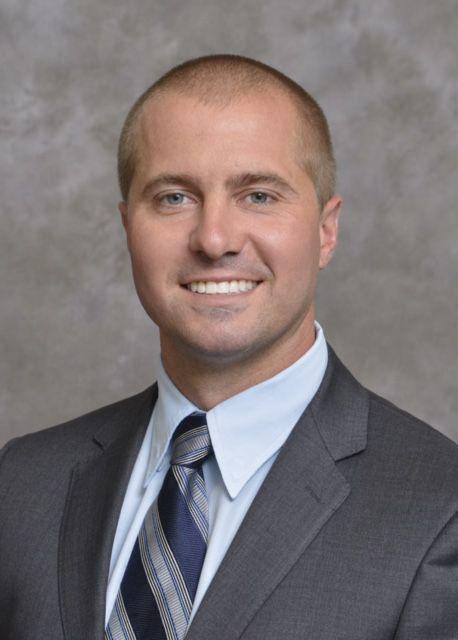 But Noland — whose fields are about 60 percent soybean and the rest corn — said uncertainty also breeds opportunity. Negotiations between the U.S. and China could lead to a better situation for both countries.
"I think this is a clear indication that our president is serious about what he perceives as a trade imbalance," he said. 
Albers, the Blue Mound farmer, said his posture is that producers have to adjust to help get "this country back on top where it should be."
While it's too early to tell how the tariffs will help with that, Albers said he and his peers do agree with Trump that something needed to be done to improve the country's trade situation with China. 
"Farmers are patriots ... we are willing to feel a little pain and hurt for a while as long as it's truly for a long-term good," he said.
How long will it last? 
Austin Rincker, who produces corn and soybeans near Moweaqua, thinks that because of the high demand for soybeans in China to provide feed for hogs, "they'll have to buy at least some U.S. soybeans." 
"There's a little bit of seasonality at work. ... Typically this time of year, China is buying a lot of Brazilian soybeans,"  he said.
Once harvest season arrives in the United States, Rincker expects China to buy more. He said demand for soybean protein is growing around the world and "we're going to have to go out and meet that demand."
In fact, soybean prices rose 37.5 cents the day the tariffs took effect.
"That's not the reaction we expected," said Rincker. "A bit of speculation is going on."
Rob Shaffer, a fourth-generation farmer from El Paso, Illinois, who sits on the board of directors for the American Soybean Association, attributed the rise to the certainty the official action brought.
"The Chicago Board of Trade hates uncertainty," he said, adding that U.S. soybean farmers have advantages over other countries in dealing with China.
"We have a quality product. We can get it there timely and we can get it there efficiently," he said.
The other factor: Brazil had a bumper crop this year and is working to build up its infrastructure, with a lot of the money coming from China, he said. 
What happens if it lasts longer? 
While this year's crops already are in the ground, an extended dispute "may impact what we plant next year," said Gerald Thompson, a soybean and corn producer near Colfax. 
If farmers plant more corn because the dispute with China lowers demand – and prices – for soybeans, the increased supply of corn could lower corn prices, too, Thompson said.
"We hope they get something worked out," he said. "We'll keep our fingers crossed."​
Some farmers and members of the American Soybean Association started a social media campaign, #FacesofTariffs, to highlight the concerns. Shaffer, the El Paso farmer, also is one of 46 board members from 23 states who are going to Washington, D.C, next week to discuss the issues with lawmakers. The organization has asked the Trump administration to consider alternatives to reducing the trade deficit with China. 
"We'd rather be a solution than the problem," said Shaffer, who farms in McLean and Woodford counties. "We would like a win-win trade solution."
He's looking for a dialogue that will produce results. 
"We need them," he said, "and they need us." 
Albers is more skeptical. 
"Sometimes that's all we can do is let our legislators know how we feel, but in this case here, this is pretty strictly the president. Not sure how much effect that will have on him," he said. 
Noland said farmers have another 12 months to sell and market their soybeans. At the end of the day, he said, soybeans are in high demand. "If the world demands what we have, they will have to come back in and buy the product we have," he said.
Still, he said, the situation is unsettling. 
"Everybody's concerned about this," Noland said. "A trade war could last — we don't know how long this could last. It's a challenging time."