DECATUR — Johns Hill Magnet School student Chris Renfro, 12, learned something something about corn while attending the Farm Progress Show.
"The corn they plant is called seed corn," he said. "I've never heard of that. I know you don't eat it."
Chris and other Decatur Public School seventh-grade students spent the last day of the Farm Progress Show taking in the sights. According to Maria Robertson, school district spokeswoman, more than 750 seventh-grade Decatur students attended the event at Progress City USA, adjacent to Richland Community College.
Taking part were students from Johns Hill Magnet School, Dennis School, Garfield Montessori, Hope Academy and Stephen Decatur Middle School.
"Whether it is education and the careers that are available or knowing the process of how food is brought to the tables," Robertson said. "We are really giving them the experience with Farm Progress, because this is a cool, nationwide event happening right here in our own backyard."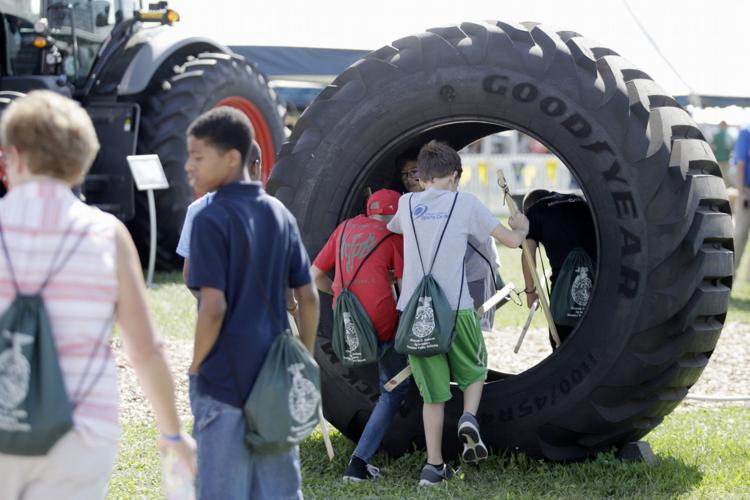 The Farm Progress Show is a three-day event held in Decatur every other year to highlight the latest advancements in the world of agriculture.
The students roamed Progress City in groups of 10 to 15 with a volunteer tour guide and their teachers or school administrators. Before they began, the students received bags with the Dwayne Andreas Ag Academy logo, the school district's introduction into agriculture.
"It's for the trinkets from all the vendors," Robertson said. "It's easier for them to carry around all their stuff."
Teresa Beldack volunteered to be a chaperone.
"This exposes them to a lot of things that are in our area that they don't have exposure to," she said. "City kids don't know about crops, all the different things that the crops do and the kind of impact they have on the economy and the jobs they can create."
Michelle French, corporate sustainability manager for Archer Daniels Midland Co., spoke with the students about the careers and the importance of agriculture in everyday life.
"A lot of times at that age they don't know exactly what they want to do," she said. "Everybody thinks at that age agriculture is on a farm, driving a tractor, milking a cow."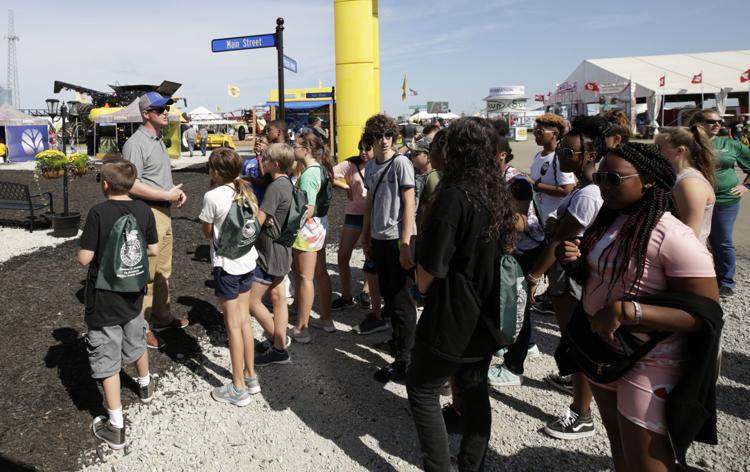 French admitted she had the same attitude at that age. "But here I am," she said.
At 36 years old, she was able to explain the broad career scope of the agriculture field. Restaurants, makeup companies, clothing companies and gas stations, were part of her list.
"Almost every industry you could get into has a tieback to agriculture," French said. "It is what makes the world go round."
You have free articles remaining.
"In a year's time they're scheduling their (high school) classes, where they will consider the ag academy," he said.
The school district was able to bring nearly 600 sixth-grade students to the 2017 Farm Progress Show. "We want to get them here at some time while in junior high," Shields said.
According to Shields, the local students rarely have an opportunity to visit farms. "None of them would have been here unless we brought them," he said.
Shields said the experience has brought many Decatur students into the high school FFA program. The program was introduced to the local students at the beginning of the 2018-2019 school year. The first year saw 202 members join.
"This academic year we have 343 high schoolers," Shields said. "I'm really looking forward to what years three and four have to offer."
Symone Lee, 14, is a MacArthur High School freshman in FFA and was given an opportunity to interview ADM employees. 
"I love livestock and plants," she said. "I want to have a farm in the future."
Symone's questions for French and ADM employees included her plans. "I'll probably ask about animal science and livestock," she said.
Donovan Marschner is a seventh-grade math and science teacher at Garfield Montessori.
"It's pretty fun to get inside of a silo," he said.
Marschner's experience with farm life wasn't much more than that of his students. "I've grown up here," he said. "I don't have much of a choice."
Marschner's student, Klae Reed, 12, was impressed with the large tractors. "They spray the ground to help plants grow and kill the bugs," he said. "That was cool."
Klae's future plans are to be a bus driver. "That's fun to me," he said.
However, he said he understands the importance of agriculture.
"Farmers help a lot. They're a big part of this world," he said. "A little detail can eventually make a big difference."
GALLERY-farmprogress_day3-01-83019.JPG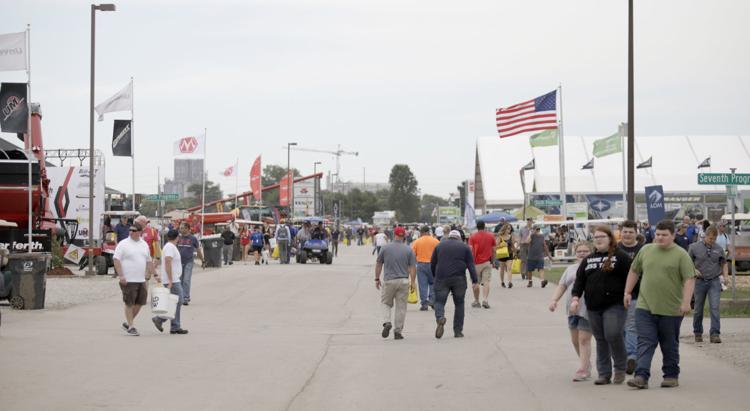 GALLERY-farmprogress_day3-02-83019.JPG
GALLERY-farmprogress_day3-03-83019.JPG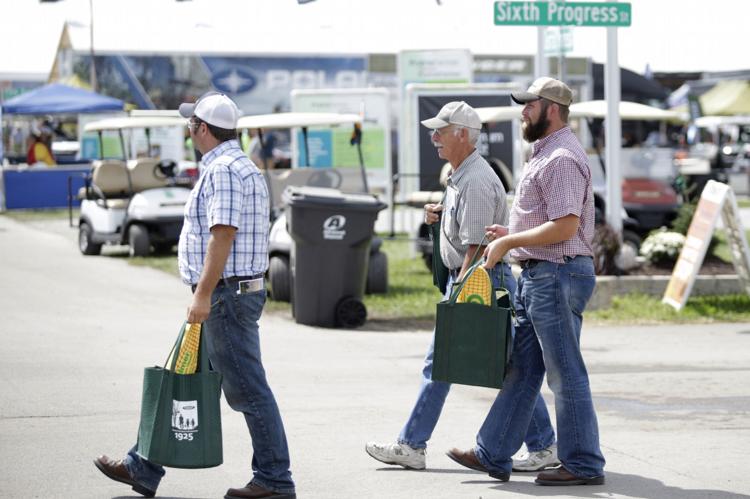 GALLERY-farmprogress_day3-04-83019.JPG
GALLERY-farmprogress_day3-05-83019.JPG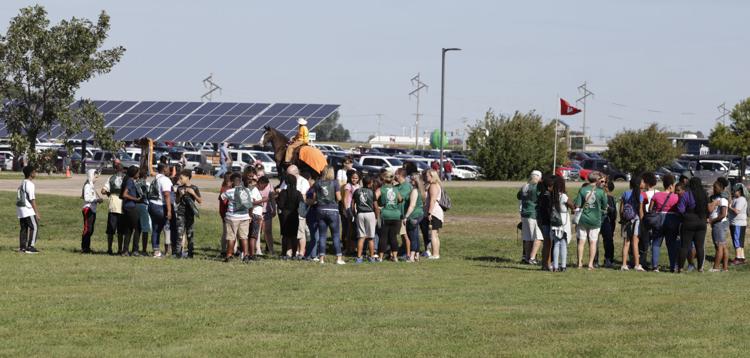 GALLERY-farmprogress_day3-06-83019.JPG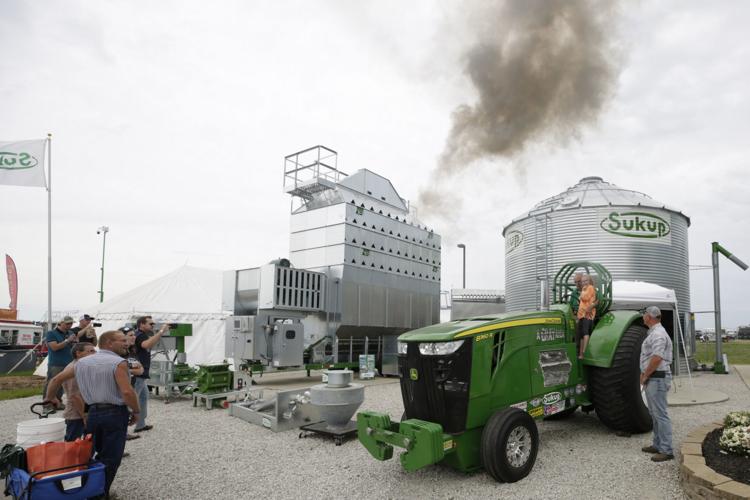 GALLERY-farmprogress_day3-07-83019.JPG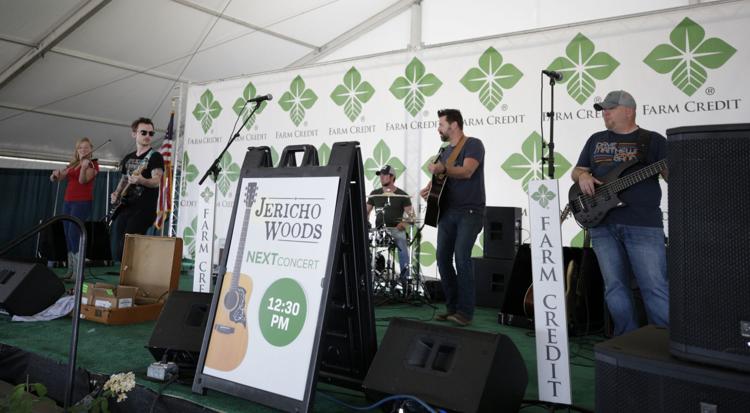 GALLERY-farmprogress_day3-08-83019.JPG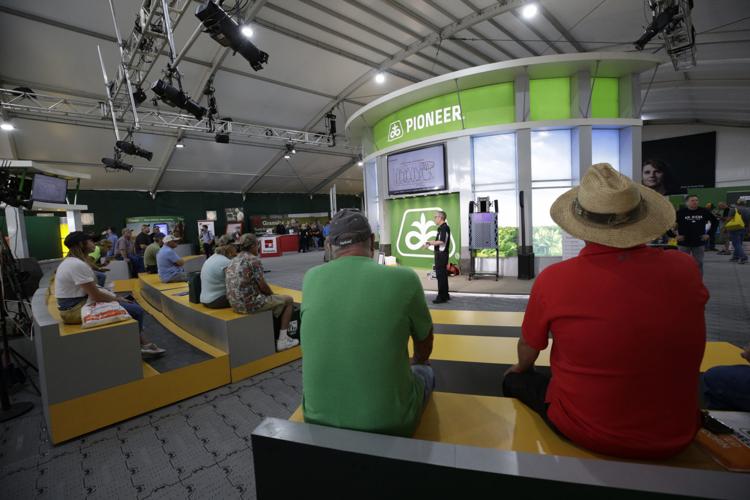 GALLERY-farmprogress_day3-09-83019.JPG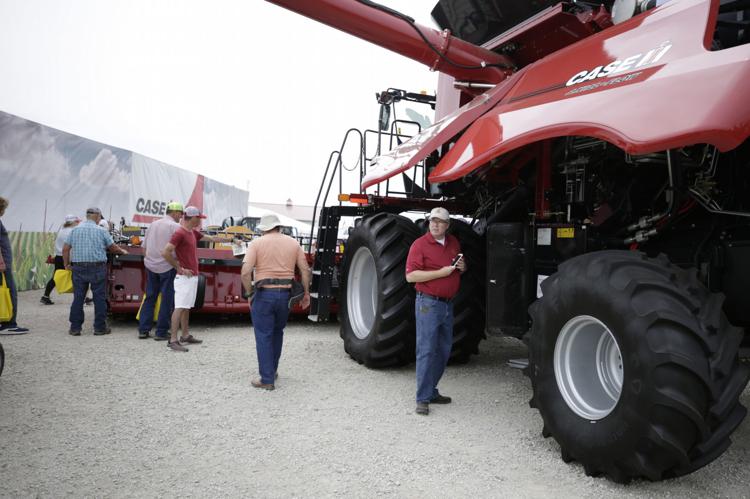 GALLERY-farmprogress_day3-10-83019.JPG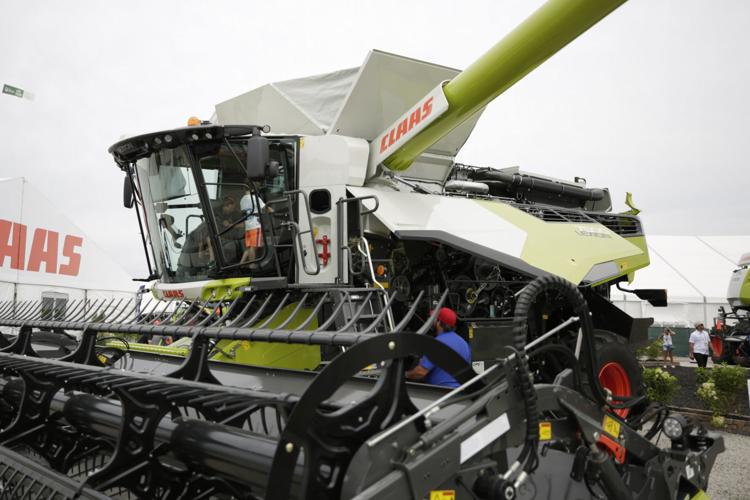 GALLERY-farmprogress_day3-11-83019.JPG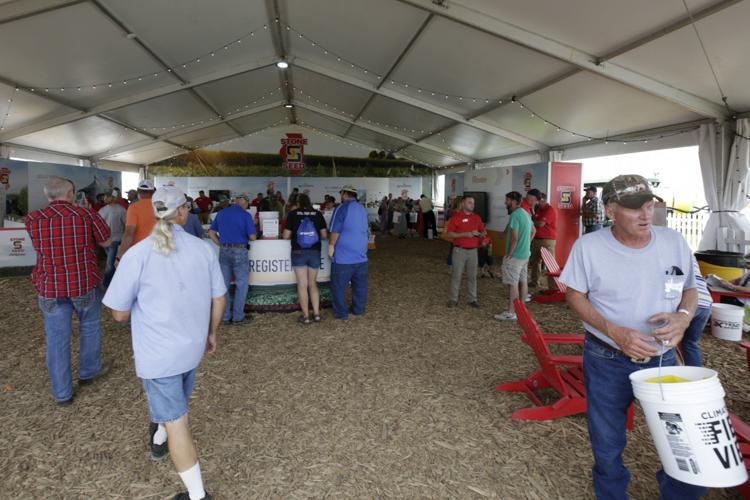 GALLERY-farmprogress_day3-12-83019.JPG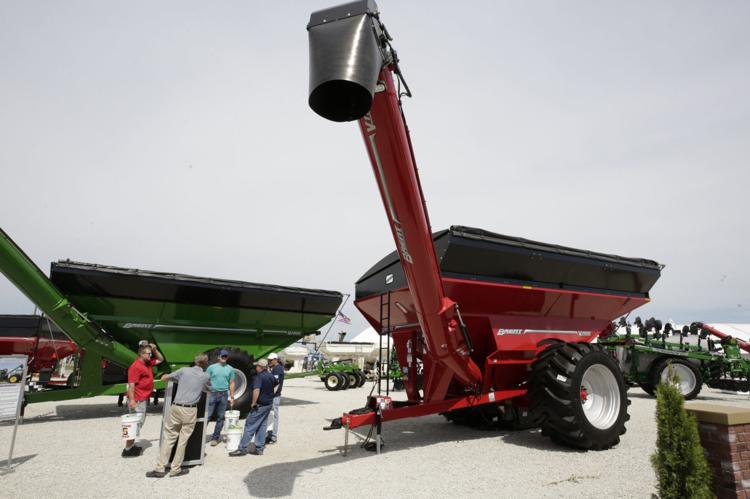 GALLERY-farmprogress_day3-13-83019.JPG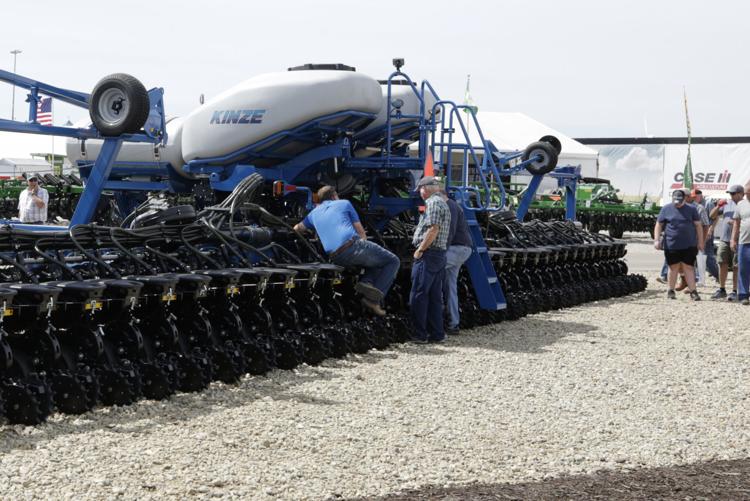 GALLERY-farmprogress_day3-14-83019.JPG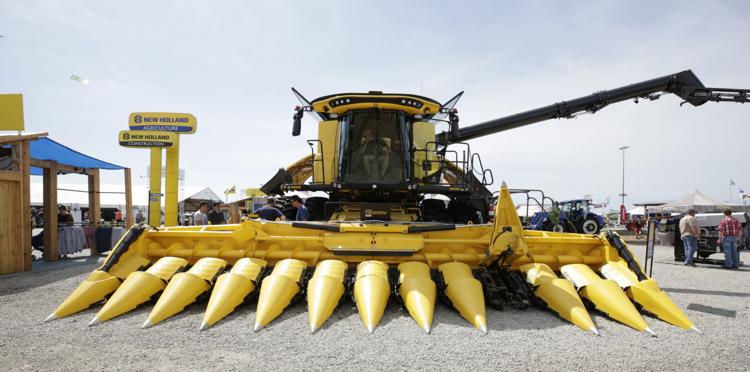 GALLERY-farmprogress_day3-15-83019.JPG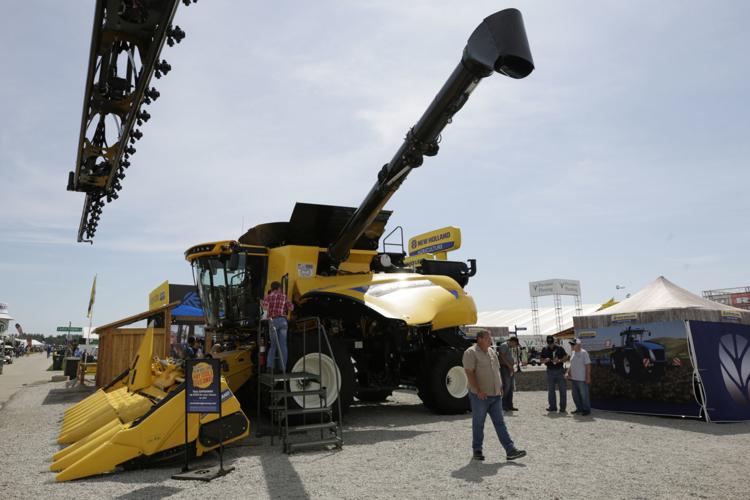 GALLERY-farmprogress_day3-16-83019.JPG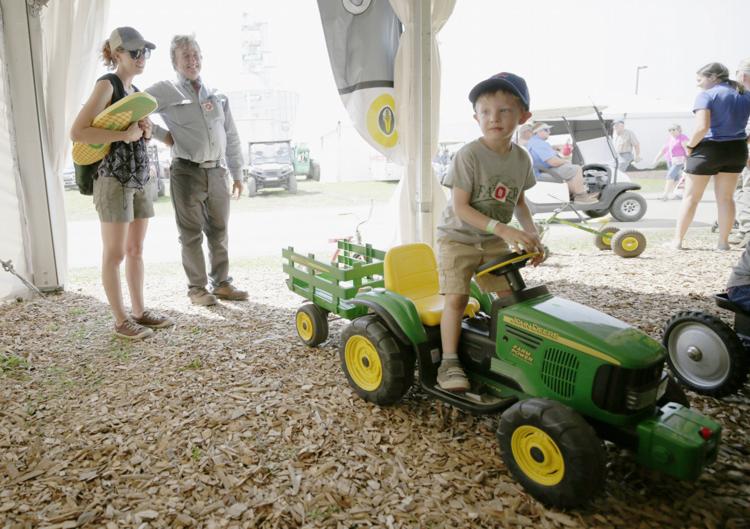 GALLERY-farmprogress_day3-17-83019.JPG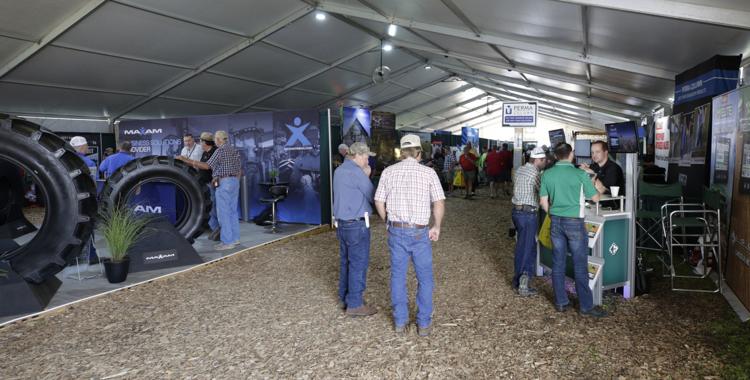 GALLERY-farmprogress_day3-18-83019.JPG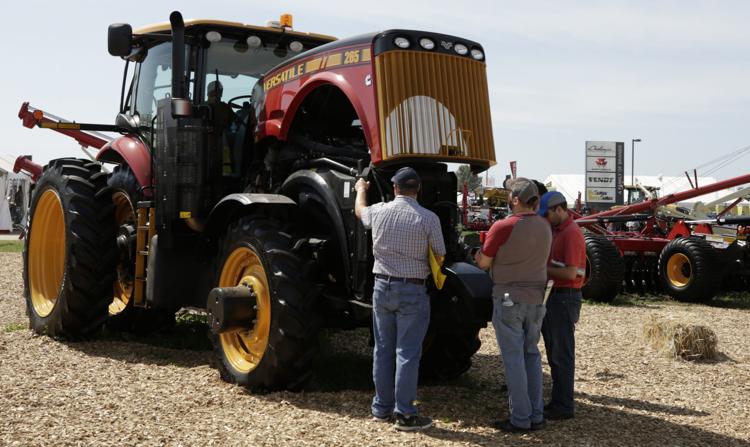 GALLERY-farmprogress_day3-19-83019.JPG
GALLERY-farmprogress_day3-20-83019.JPG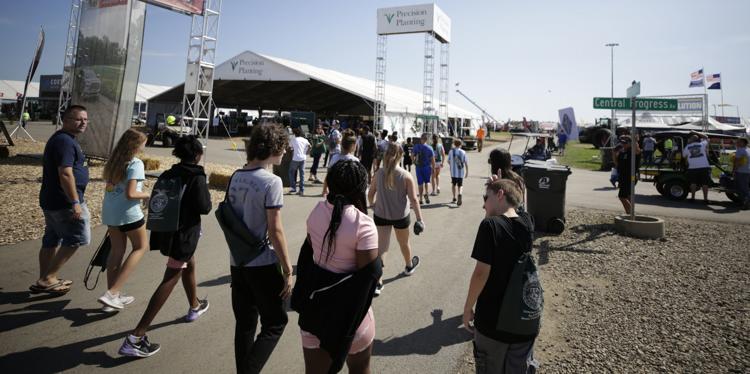 GALLERY-farmprogress_day3-21-83019.JPG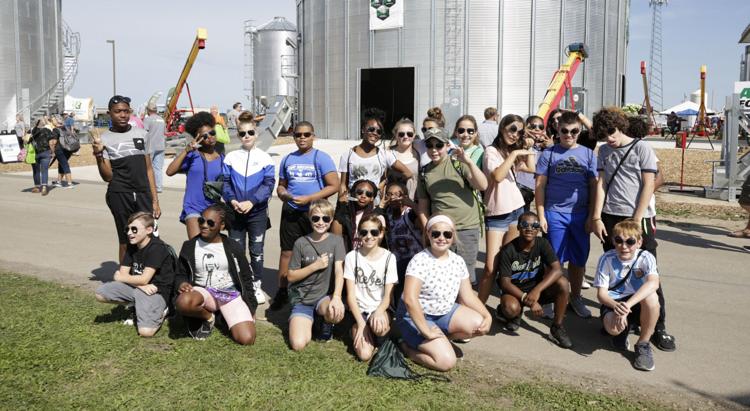 GALLERY-farmprogress_day3-22-83019.JPG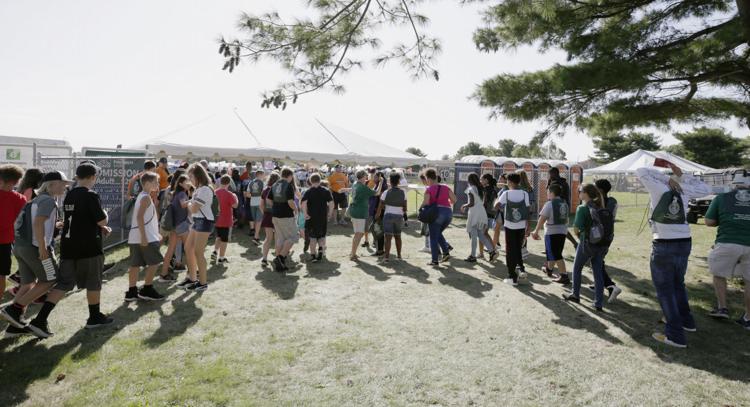 GALLERY-farmprogress_day3-23-83019.JPG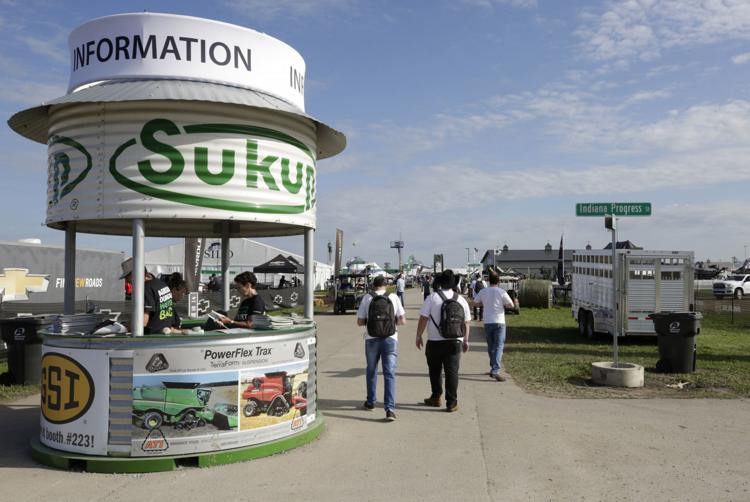 GALLERY-farmprogress_day3-24-83019.JPG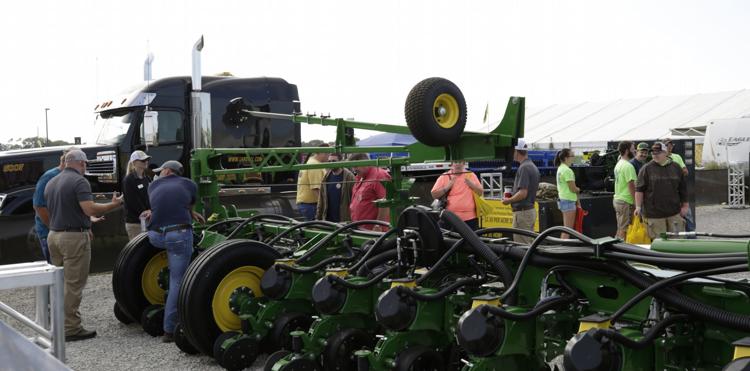 GALLERY-farmprogress_day3-25-83019.JPG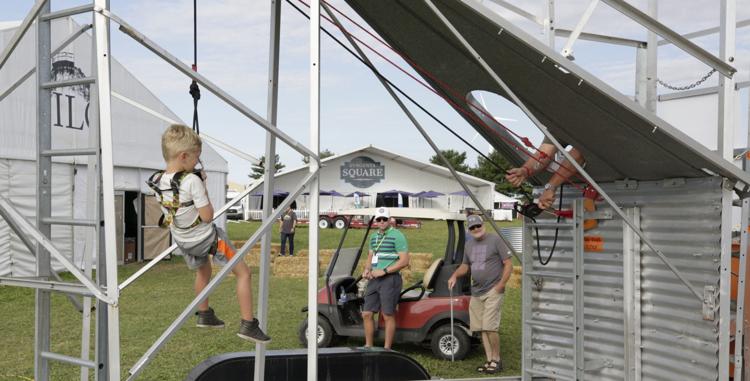 GALLERY-farmprogress_day3-26-83019.JPG