Farmer buddies sharing stories are the key to spreading a message of safety, said Robert "Chip" Petrea, a specialist with the University of Illinois agriculture safety program.
"If we can get them talking about it, then that is going to make the most difference," he said, "because those are the people they are going to listen to."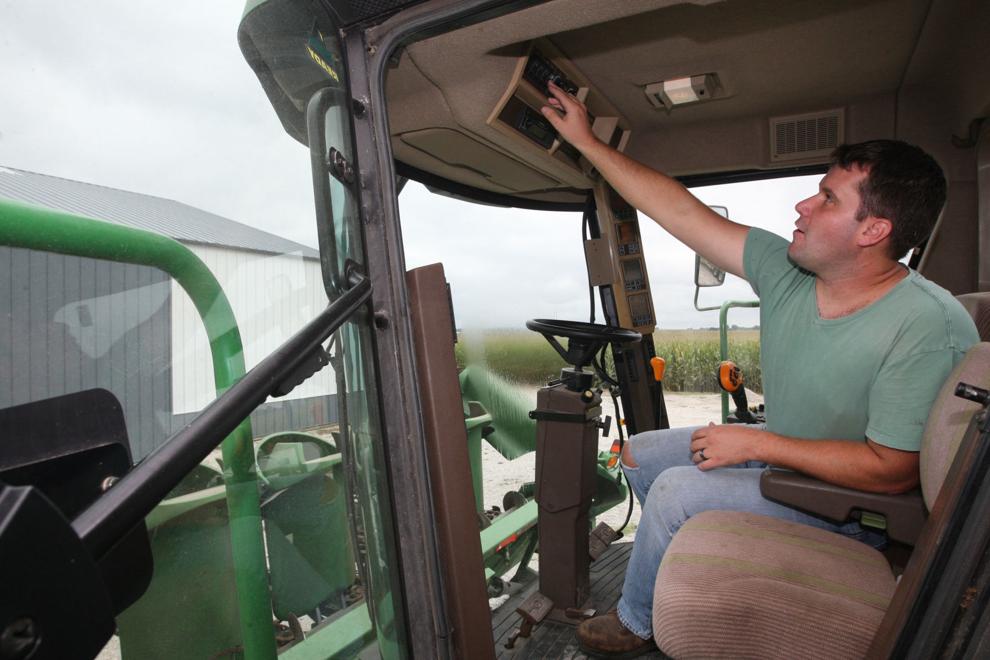 Those who seek to feed the world know they must navigate unavoidable dangers: heavy machinery and sharp blades, enclosed spaces and great heights, demanding labor and exhaustion at harvest time.
New technology and modernized equipment can cut down on some hazards. Educational campaigns, like National Farm Safety Week in September, seek to raise awareness and end risky behavior. Special training prepares first responders to act quickly if something goes wrong.
One of the most straightforward methods of promoting safety, farmers and experts say, is to talk about it.
Heeren believes that his son's life could have been saved if he had known about the possibility of what happened that day. It was an unusual accident: The trailer began rolling downhill and Josh Heeren ran toward the cab of the truck to stop it, but he was thrown in its path when the unit jackknifed.
The CEO of a Central Illinois ethanol production facility thinks there is still plenty of room for the ethanol industry to grow, despite the c…
After Josh Heeren's death, several other farmers told his father that they'd had similar experiences. If his son had heard those stories, either through word of mouth or in a news article, Lee Heeren is confident that the accident would not have happened.
Farmers need to talk about their close calls, he said, and share what they learn about safety.
"You can get away with doing something a certain way maybe 99 times out of a hundred," he said. "But, sometime, something is going to happen."
Peer pressure, especially from family members, can be the most powerful motivator, said Adam Brown, whose family farms about 1,000 acres near Warrensburg.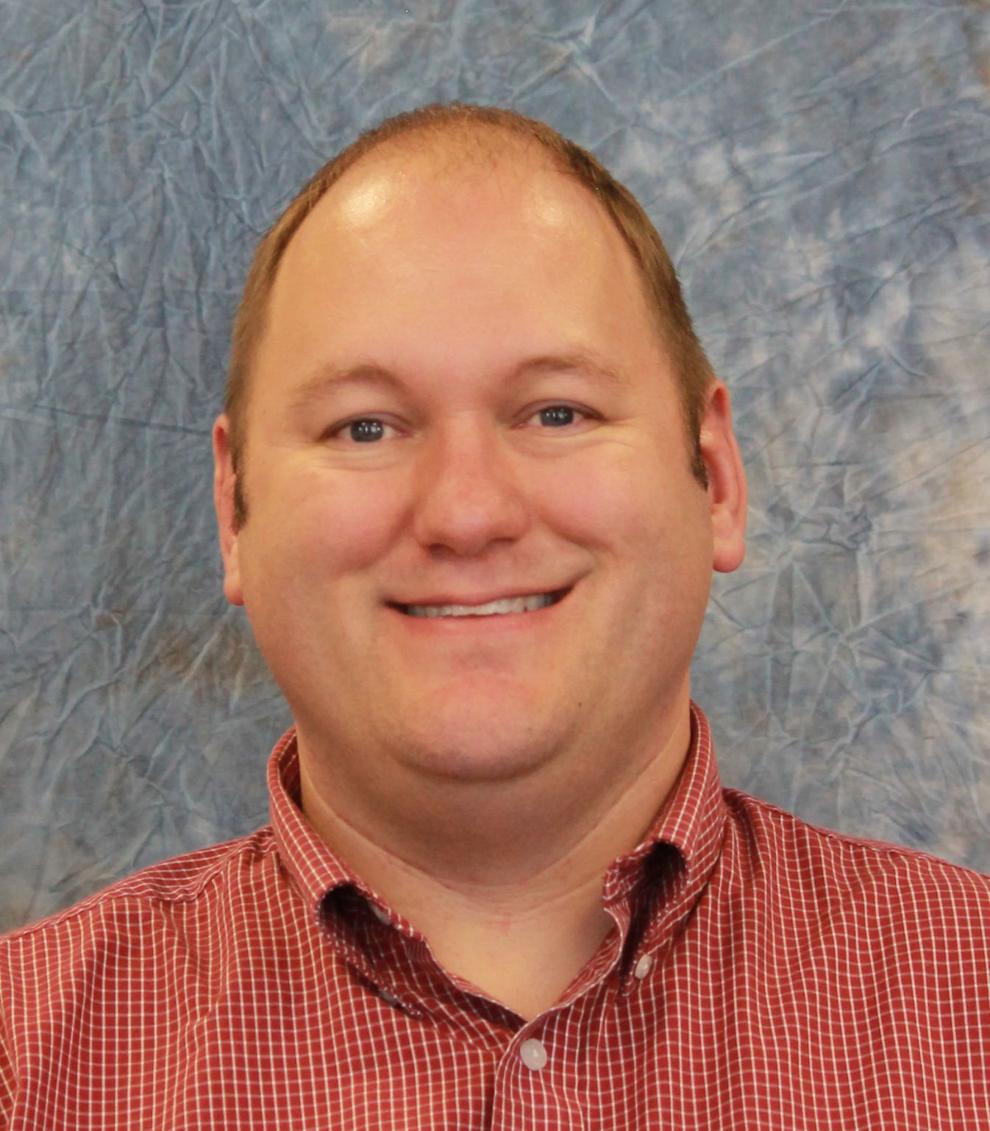 "Every time I would talk to (my grandfather), the most stern and earnest he would get was when we talked about farm safety," Brown said. "That still sits strongly with me because that's how he would end the conversation."
Not surprisingly, the Brown family has made a number of equipment upgrades and adopted practices designed to cut down on risk, like using the buddy system when working around grain bins.
Still, he said, more can always be done.
"A lot of it for us comes down to a mentality, where we have a huge crop out there, especially this year," Brown said. "But you've got to slow down and concentrate on the task at hand and not get ahead of yourself."
Under pressure and stress, people often turn to whatever solution first comes to mind, Petrea said. That's why it's important to raise awareness of risk and safety procedures long before the farmer is faced with a problem.
Petrea lost his legs after an accident with a hay baler on his family's Iuka farm in 1978. He was working quickly before rain came, trying to load damp hay into the machine that compresses it into compact bundles. Petrea used his legs to push the hay into the baler and it began to work, but he was too close; his legs were yanked in along with the hay.
People sometimes say about such accidents, "he was being unsafe," or "he wasn't thinking," but Petrea said that wasn't the case. 
"I was thinking. I was thinking of how to get this blasted hay bale," he said. "I wasn't thinking about getting hurt.
"I wasn't able to step out, because that's not typical in a stressful situation. You go with what you think of first."
On Noland Farms in rural Blue Mound, emphasis on safety is part of the culture. Treasurer Grant Noland said the family-owned operation tracks injuries that result in lost time and other related data.
Employees often use the buddy system while traveling and preparing equipment, and they meet monthly to talk about safety features and techniques, he said.  
"The goal is for everyone to come to work, enjoy their experience at work and go home from work," Noland said. "I want them to go home in the same condition."
'Hell to pay'
In addition to its inherent dangers, agriculture work is often physically tough and mentally stressful. Unpredictable weather and fluctuating crop prices can add to the frustration. At harvest time, especially, farmers often suffer from sleep deprivation and fatigue, factors that experts say can lead to more complications.
"Farmers are anxious to get into their fields and get the job done," said Eric Vanasdale, senior loss control representative for Bloomington-based insurer Country Financial. "They're working on tight deadlines, but they need to remember to take care of themselves and others in the process."
Gary Coffey, a longtime farmer from Ashmore, said he has found himself working 16 hours a day or more during the harvest season, using power naps to take advantage of good weather. Coffey said he was once in such a rush to beat expected bad weather that he slept nine hours in seven days.
"I would sleep for three hours every other night … trying to beat the bad weather that was coming in," Coffey said. "I was just shot, but I concerned I wasn't going to get the crop out."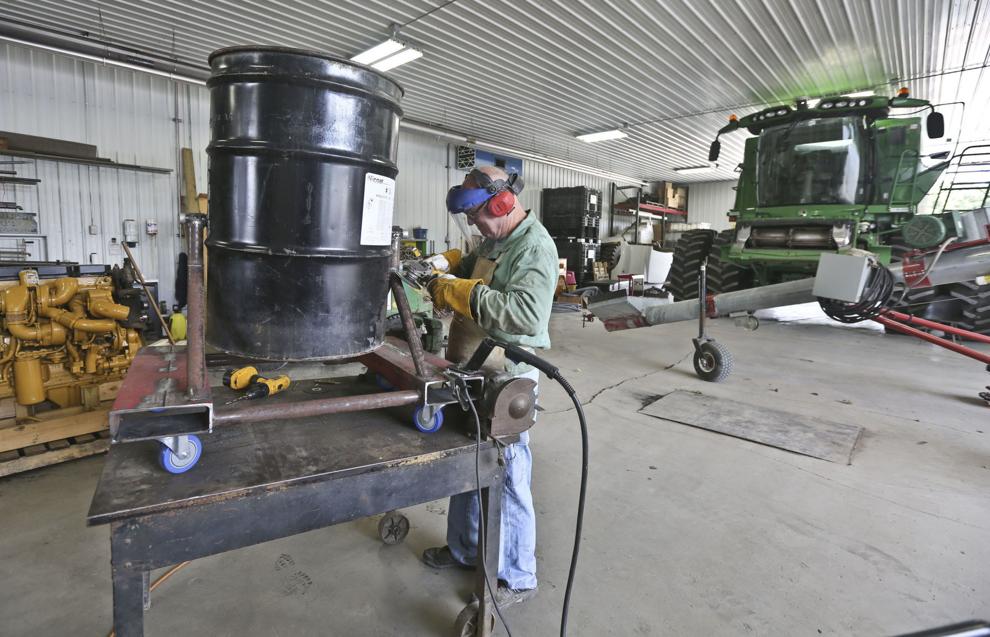 Those kinds of workloads put farmers in danger, because a lack of sleep affects everything else, Petrea said.
"So many people are in that constant sleep deprivation, and it affects their judgment, it affects their motor skills, it affects everything," he said. "So if you do not (get) the right nutrition and the right amount of sleep, then there will be hell to pay down the line."
Mental health is increasingly becoming a topic of discussion in farming circles, said Tim Stock, executive vice president of the Macon County Farm Bureau. Commodity prices have been lower than usual, he said, and many are dealing with the uncertainty caused by an escalating trade war with China that affected soybean purchases.
"Farmers have bills to pay, and some guys don't know how they are going to pay for it," Stock said. The local farm bureau is working to pull together more resources for mental health, which he described as a concern on the ground.
"The biggest thing for a guy to do is to talk to someone about it, someone they trust and (that) can help them through this," he said.
Outreach and training
A number of groups, including county farm bureaus, work to promote safety messages, both to those working in agriculture and those sharing the road with them. In recent years, state police have worked with the Illinois Farm Bureau and state Department of Transportation on a program called "Caution, Slow Down, Share the Road," which encourages rural road safety.
The University of Illinois offers a minor in agricultural safety and health. Students not only learn about the causes of injuries, but also to develop a safety risk management program. The U of I Extension's agricultural safety and health program also seeks to raise awareness with research-based information and resources.
"My view is having students get training in this area … they will have a better understanding of how to identify the risk, how to deal with the risk, and identify impact of training or policies or whatever it might be," said Bob Aherin, a professor who runs the Agricultural Health and Safety Program at the University of Illinois and researches farm injury causes.
In Central Illinois, another major force for education is the Center for Rural Health and Farm Safety at Carle Foundation Hospital in Urbana. Last year, the center conducted nine school assemblies, held Safety Days at four locations, made 10 total presentations about either tractor or grain safety, and offered 10 CPR classes and eight first aid classes. It also trained 254 EMTs/firefighters in agriculture rescues.
Such training is an important part of the work of the Illinois Fire Service Institute in Champaign. One of the most common and often fatal accidents is entrapment in a grain bin, said Dave Newcomb, agriculture rescue program manager. In 2010, there were 52 such incidents nationally, the highest number ever recorded, he said.
"The 2009 harvest was very wet," he said. "The grain went into the bin at a very poor quality. The fall harvest can dictate how the next year (accident rate) is going to be."
A person buried waist-deep in a grain bin requires 600 pounds of force to pull out, Newcomb said, and rescuers use a rescue tube, a sleeve that has to be taken into the bin and fit around the person. In the agricultural world, grain bin accidents are one of the top three accidents, along with tractor rollovers and machinery entanglements. First responders have to take 92 hours of training to reach the minimum requirements under the Occupational Safety and Health Administration guidelines.
Grain bin engulfment incidents are starting to decline, Newcomb said, but fatalities are still high. The majority of grain storage is on the farm, and bins are larger than they used to be. Until the early 1980s, most grain bins were 18 to 24 feet in diameter, and now the norm is 60 feet in diameter.
When grain gets wet and clumps together, someone has to go in and unclog it. There are safer ways to do this, but people don't always observe the safety rules. First, turn off the machinery that makes the grain move. Second, use a safety harness and rope, and a second person should be outside the bin monitoring and ready to pull the worker inside the bin to safety if something goes wrong.
In training, Newcomb said, he experienced being partially submerged in grain and the pressure on his body was so great that he could only wiggle his toes.
"It's just like being shrink-wrapped," he said. "Suffocation is one of the leading factors (in grain bin fatalities). People don't realize how much pressure the grain puts on the body. We've had people suffocate with their head above the surface, because the pressure on their chest would not allow the lungs to expand to breathe."
There have been two grain bin fatalities in just the past four months in Illinois, he said, one in Marshall and one in LaSalle/Peru. They've also had a successful rescue, in the spring in Monticello. The average is 30 to 40 entrapments a year, and more than half are fatal, he added.
Most first responders who work on rescues are not from rural communities themselves, he said, and when they go out to farms, they're confronted with equipment and situations they've never seen before, which raises their risk level. That's why the training is so important.
"You can make a wrong move (otherwise)," Newcomb said. "In fire service and rescue, sometimes the first 15 minutes dictates the next four hours. We have a whole lot of really talented people out there, and we're trying to support them and keep them safe."
Contact Allison Petty at (217) 421-6986. Follow her on Twitter: @allison0512