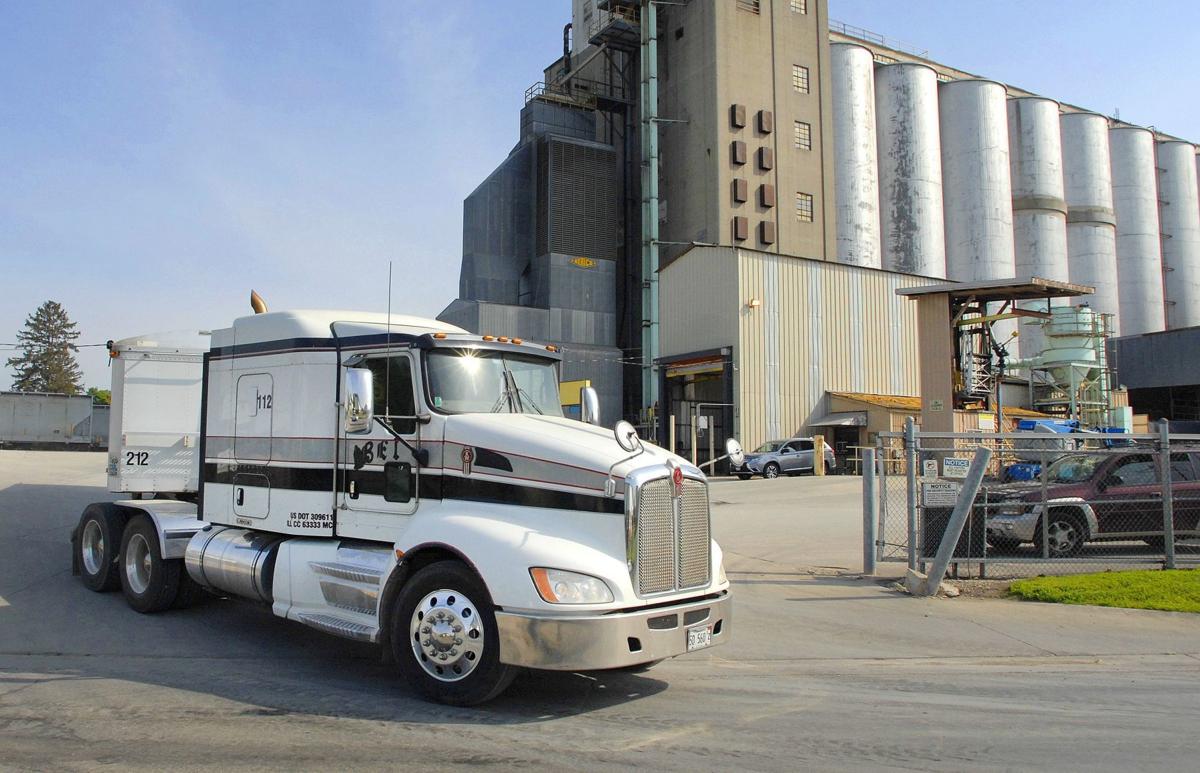 "We are optimistic that the day will come when we fully restore our vital trading relationship between the U.S. and China," said Illinois Soybean Growers Association President Doug Schroeder, in a statement. "I can't underscore enough how much long-term trade stability with one of our top customers means to Illinois soybean farmers and the ag industry."
Illinois is the No. 1 soybean-producing state, with about 10.5 million acres, and China is the largest importer of the world's soybeans​. Soybean exports from Illinois fell by half in 2018, a loss of $1 billion, according to U.S. Census trade data.
Farmers have had months of instability after the Trump administration applied a series of tariffs on Chinese imports, part of an effort to address concerns about unfair trade practices and theft of American technology. Retaliatory tariffs imposed by China totaled more than $110 billion in goods such as steel, aluminum and agricultural products.
The deal announced Wednesday seeks to reduce some economic sanctions and increase purchases of U.S. products.
Illinois Farm Bureau President Richard Guebert Jr. said that "Illinois farmers are ready to regain our trading position with China as a result of today's signing" and appreciate the president's persistence. Eighty-five percent of members in an annual survey said they're concerned with "regaining lost ag export demand" he said.
"Illinois Farm Bureau remains interested in the dollar amount of agricultural purchases to be made in the coming years by China, and the means by which those commitments will be upheld," he said. "We look forward to continued phases of a full-fledged free trade agreement."
Purchases of soybeans by China fell to zero in November 2018 and soybean acres planted dropped 14.6% nationally last year. The federal Department of Agriculture provided a $12 billion national aid package to farmers during the period.
You have free articles remaining.
Before the trade deal was signed, the anticipation was frustrating, said Coles County Farm Bureau President Vallori Degler.
"It was sitting around and hadn't been signed," said Degler. "Any kind of agreement with the decisions about products that affects the farmers is good. Hopefully this helps."
Now that the trade deal is in place, Degler said the farmers feel relief. "Our hopes have been answered," she said. "We are still hoping for a deal that will include China and other Asian countries."
Attention now shifts to possible pent-up demand. 
According to ​Topflight Grain Coop, an Illinois licensed grain dealer, "the actual signing itself is not as interesting as what the actual volume of imports will be. Officials from both sides have now stated these details will be available as soon as signed. While there has been much hype leading into this, not all are expecting to see a surge in demand."
The arrangement does not lift the current tariffs on soybeans. 
Schroeder said farmers are anxious to see that happen. 
"A long-awaited win for the soybean industry will come when the soybean tariffs are fully rescinded, and we are anxiously awaiting that announcement," Schroeder said. 
---
15 new Illinois laws for 2020
Contact Donnette Beckett at (217) 421-6983. Follow her on Twitter: @donnettebHR