DECATUR — What plays in Shanghai isn't playing well in Central Illinois, as farmers, owners of small businesses and consumers deal with the fallout of an international trade war between two of the world's superpowers.
With no light on the horizon, we must "get used to it," said Veronica Nigh, a trade economist with the American Farm Bureau Federation. "Normal trade relations are a thing of the past, at least for the foreseeable future. Illinois farmers experienced a 77 percent drop in ag exports to China between 2017 and 2018.
Illinois is the nation's top producer of soybeans, producing 688 million bushels in 2018 and the ability to process more than 21,300 metric tons per day. The bulk of that grain — until now — has gone to China, but the Asian country is taxing those imports as retaliation for President Trump's action against a country that is stealing technology, ignoring intellectual property and patent protections and manipulating currency.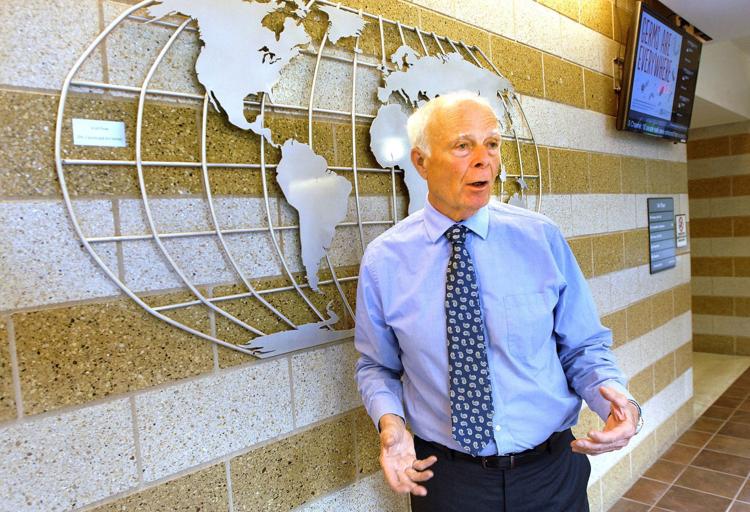 It's not just grain that's affected: As more taxes are levied on both sides, consumers are paying more for diapers, clothing, footwear, bedsheets and similar household items, steel, aluminum, tea, brandy and various sports equipment.
"(In the past), if I put a quote out for a client, it would have been good for 30 days, maybe two months, maybe three months," said Vallori Degler, a kitchen/bath designer for Shimerz Glass and Bath Design Center in Mattoon. "Right now, it's almost daily that I need to check on it."
Degler, a farm wife and president of the Coles County Farm Bureau, acknowledges the farm community has been hit "very hard by the tariffs." But she agrees with Trump's actions: "I think what the president is trying to accomplish with the tariffs is good and right."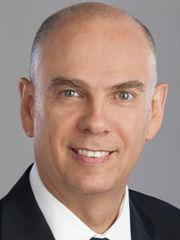 Carson Varner, an Illinois State University professor who teaches international business law, also sees the issue from both sides. In addition to his university work, he also owns Illinois farmland. Noting that China doesn't play according to the rules of global trade, and quiet diplomacy has had little effect, "maybe it's time to yell a little bit."
Illinois is home to large manufacturers like Moline's John Deere Co. and Peoria's Caterpillar, which not only need steel to make their products but supply wares all over the world. Domestic tractor sales have dropped as farmers wait to see how the trade wars play out, with both companies reporting tariff-related losses. But in a June interview on CNBC's Mad Money, Caterpillar CEO Jim Umpleby said the company has "navigated trade tensions in our 94-year history; this is not new to us."
Decatur-based Archer Daniels Midland Chairman and CEO Juan Luciano told investors in May that the tariffs had had little effect on the company, which trades and transports corn, soybeans and other commodities. Still, "we assumed the dispute would be resolved this year."
The Federal Reserve Bank of Chicago said Midwest bankers reported a 20-year high in the percentage of farm loans their customers are having problems repaying.
This week's episode of Capitol News Illinois' podcast, Capitol Cast, is a reporters' roundtable discussion of the culture of bullying and hara…
Trump hit China with tariffs — a duty or tax on goods coming into the United States — in March 2018 because of theft of intellectual property. China retaliated with tariffs on U.S. farm products, including soybeans. Both sides continue to ramp up the list, as recently as this weekend, with yet another round expected to be announced Sept. 1.
"Protection of intellectual property for our tech companies is really, really important," said Todd Maisch, president and CEO of the Illinois State Chamber of Commerce. But the trade dispute "is definitely a net negative" for Illinois because "we are a heavy agriculture state."
U.S. Sen. Dick Durbin, a Democrat from Springfield, met with farmers in Niantic in early August. He said he wasn't opposed to the president confronting China. "They are not good actors," he said.
But while most, if not all, involved say something must be done to stop China's misbehavior on the world stage, there's little agreement on what that should be.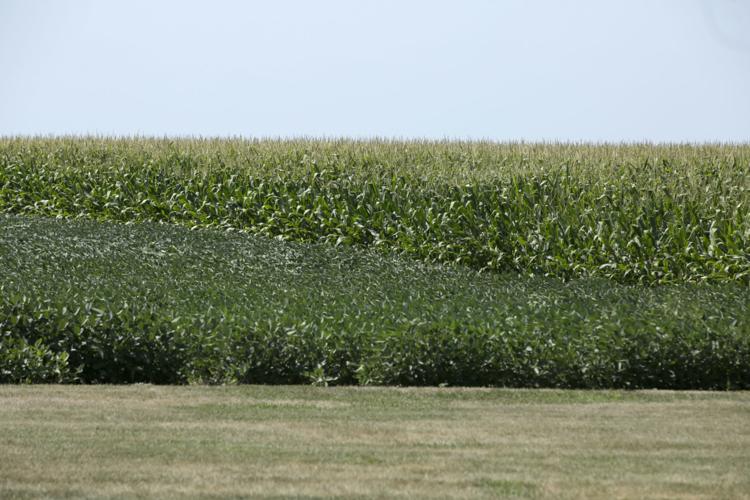 "Trade wars don't help anybody," said Mark Denzler, president and CEO of the Illinois Manufacturers Association. "But it's important we have trade agreements that are fair."
You have free articles remaining.
He said the steel industry, for instance, supports the tough stance because "it's often been the victim" of China's unfair practices, but other sectors — such as auto and heavy equipment manufacturers that rely on steel and aluminum — are more concerned.
Maisch, the Chamber president, said the dispute can have an impact on partners such as Japan and the European Union. "Don't forget other nations are watching this trade dispute," he said. "It casts a chill on potential for more deals."
McLean County farmer Russ Hefler agrees that the world market is changing. "The population continues to grow, so there is always going to be a need for grain," he said. "But we have to make a living. We have to know that there are certainties we can depend on."
For some, "support payments make the difference between going broke and paying the bills," said ISU's Varner. "(Farmers) need government help because we are in the front lines on this one."
The Market Facilitation Act is designed to help ease the impact of the price decline caused by the trade dispute and the payments are "very much needed, very much appreciated," said Robert Klemm, who farms near Waynesville in DeWitt County. However, he said farmers are frustrated because they don't know how program is carried out.
Mike Stacey of Niantic, president of the Macon County Farm Bureau, said simply, "Farmers would rather get their money from the market, not the government."
Maisch also is looking at the bigger picture: how the dispute will slow economic growth. "Consumers are going to start feeling it," he said.
In Illinois, manufacturers are "highly reliant on trade. Ninety-five percent of the world's customers live outside of the United States," said Denzler of the manufacturers' association. Furthermore, he said, manufacturers are responsible for 93 percent of all Illinois exports.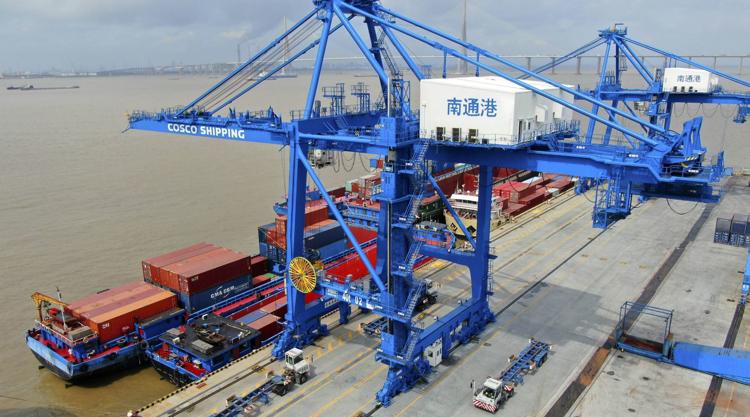 Darrell Haslett, vice president of marketing/merchandising for Dick Van Dyke Appliance World, with shops in Decatur, Bloomington, Springfield and Champaign, knows how that plays out.
Increased prices from vendors in China, about 7 percent total in the past nine months, put pressure on a market that already operates on a tight profit margin.
"The down side is it has increased the price for the consumer," Haslett said. "We have to pass it on."
Prices for washers and dryers have been increasing since the beginning of the year, primarily linked to the tariffs. Prices usually are adjusted at the end of each year, but were hiked higher before 2019 to account for the tariffs.
A second increase followed after the second round of tariffs. A third increase was planned but has yet to be imposed.
Haslett said customers usually know what they want and how much they want to spend, but sometimes have to forgo certain features to stay in their price range.
He appreciates the goal of trying to increase reliance on products made in the United States and getting more companies to consider moving their operations here.
"There is too much stuff made in China," he said. "If it works and gets more jobs in America, that would be wonderful," he said.
---
We take a look back at the issues and people making news, as reported by the Herald & Review and herald-review.com.