Central Illinois pumpkin patch owners say unusually wet growing seasons, such as this year's, generally slow down the harvest, but most have found ways to overcome the challenges.
"This crop is looking pretty good, but we have certain areas that look a little sparse," said Joel Johner, owner of Black Bart's Pumpkin Patch in Warrensburg. "There's areas that are doing good, really good, so I'd say we're slightly better than previous years.
"It's been a wet year so we're battling fungus and mildew that get into the plants."
Illinois is the largest producer of pumpkins in the United States, according to the U.S. Department of Agriculture. Growers say the vegetables grow best in hot, dry conditions, while wetter weather can lead to fungus and other problems. The key, many say, is to diversify both the varieties planted and the pumpkin patch locations, when possible.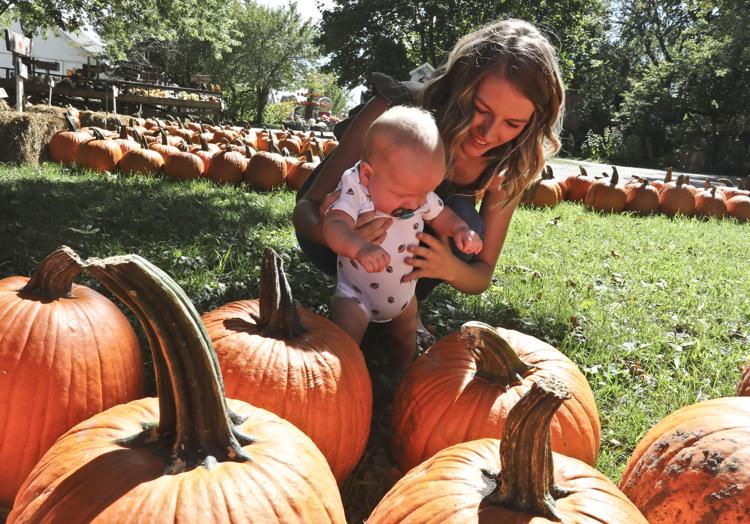 For instance, Mac Condill, owner of The Great Pumpkin Patch in Arthur, grows pumpkins and other produce on four separate plots of land ranging from 50 acres to 3 acres. This helps ensure that the massive operation, which includes more than 300 varieties of pumpkins, squash and gourds, has enough produce to open in the fall.
"It gives us an economy that means, because we have so many options, we are able to continue business as usual no matter what may not perform very well," he said. "Some places could get more or less rain, our farm we had three inches, but two miles south of us had five inches and that's catastrophic."
Condill is no stranger to dealing with the fungus that can be caused by wet weather. Hot, dry conditions kill disease in the pumpkins, making for a healthier crop, he said. This season, powdery mildew appeared on some of his produce, which gets the leaves unhealthy but does not affect the fruit, he said.
Last year's wet season was worse. Condill said his pumpkins got a disease called downy mildew from the 2018 wet season. "That's the bad one nobody wants to get," he said.
Some parts of Central Illinois fared much better than others in terms of a wet growing season. Meteorologist Chuck Schaffer of the National Weather Service at Lincoln said southern parts of the region experienced wetter weather in the spring and summer.
Sullivan experienced around two inches of rainfall above normal this year, Schaffer said. "They are very wet during the spring, which was common across the state through the spring," he said. "I'm sure that hurt their crop."
Areas north of Interstate 72 had dried out by the summer months and experienced a well-below normal 3 to 6 inches of rainfall, covering areas around Lincoln, Galesburg and Champaign. Areas further south of Interstate 70, such as Paris, Tuscola, Charleston and Effingham, saw more rainfall, with surpluses of 2 to 5 inches above normal.
"There's no real explanation of weather patterns," he said.
Johner, of Black Bart's, drew on a wealth of experience as he planned for this year's crop. This is his second year running the pumpkin patch, but he helped his parents run the family business for 22 years prior. Typically the business buys five to 10 pounds of pumpkin seeds annually, but this year he purchased extra when accounting for the heavy rain before planting in early June.
An overabundance of seeds were planted in their 17-acre field and more seeds washed out this year than usual, he said. They plant about 30 diverse types of produce to help ensure a steady crop.
Johner said their giant pumpkins are not growing big this year, but the patch is expecting a plentiful crop of average-sized jack-o-lantern pumpkins.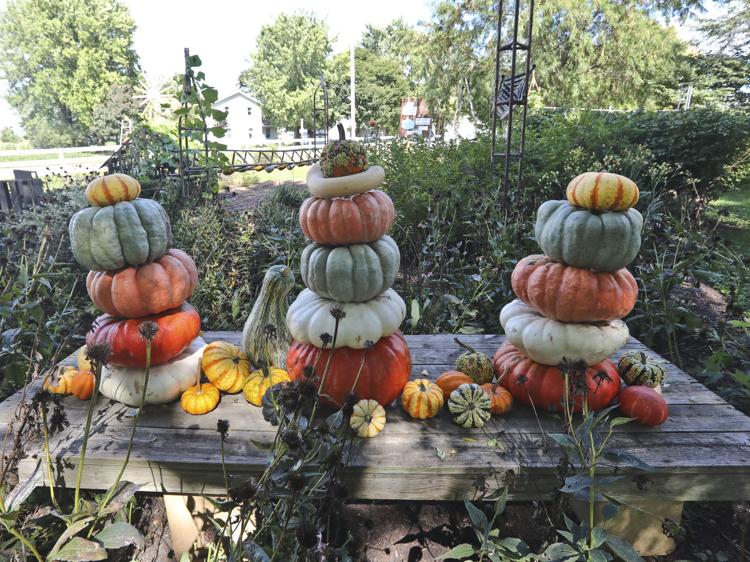 You have free articles remaining.
"Insects, fungus and weeds are the three main problems and it's been a decent year with insects, but the main thing is fungus from the wet year," he said. "Pumpkins like drier weather. The more water, the more chance it'll rot quicker."
Owners of Indian Knoll Pumpkins in Sangamon County and Daniken Tree Farm in Pocahontas expressed similar sentiments, saying the heavy spring rain slowed down production.
"Late season rains cause new weeds to sprout and the vines make it too hard to mechanically cultivate them out, so even though our patch was weed free early August, it isn't now," said Penny Bliler, Indian Knoll Pumpkins owner. "I spray a mix of fungicides to combat diseases that can quickly destroy the whole crop."
Bliler said Indian Knoll grows over 60 varieties of pumpkins, and while preparation can be tedious, she always looks forward to getting the "millions of details," like decorating, harvesting and assorting products to sell in their shop, before the season begins. The patch is nestled along the Sangamon River in Mechanicsburg.
"Crazy as it sounds, I really enjoy picking all of the different and unusual pumpkins," she said.
David Daniken, owner of Daniken Tree Farm, said this year they were about 10 to 15 days late to plant their 3 acres of pumpkin crop. The crops are cultivated with a tractor and hand picked. Once the crop gets big and the patch is covered with vines, you're in good shape, he said.
"One of the biggest challenges was with all the rain," said Daniken. "We have plenty of products ready to go, not the biggest pumpkins, average size, most of the stuff we plant is 95 to 105 days in maturity. By Oct. 1, when things really start moving, we'll have plenty of pumpkins."
Daniken said the wet season brought about an excess amount of weeds, and dealing with weeds around pumpkins is difficult due to lack of herbicide choices.
"Pumpkins aren't like corn and soybeans where there are literally hundreds of choices with herbicides," he said. "Pumpkins have five or 10 and none of them work particularly well. On pumpkins, you can't spray before the seeds come up. We were able to get that on, (but then) weeds came on with all the rain."
Buxton's Garden Farm & Flower Shop in Sullivan primarily grows flowers, but in the past has grown jack-o-lantern style pumpkins for customers to pick. That wasn't possible this year, said owner Paula Buxton.
As co-owners of the Arthur produce auction, the store still has access to pumpkins to sell, she said.
"It's an interesting year, been a little rough," said Abbey Sherwood, Buxton's designer. "It was difficult to get any crops in the ground at a decent time because of all the rain. There's been a lot of fungus that we've seen because of the rain."
Despite weather conditions, some pumpkin patches seem to have missed the wet season's repercussions. Gail's Pumpkin Patch in Beason has been open since Sept. 1 this year. Similar to some of the other patches, their 8 acres consist of varying maturity times to ensure a crop will be available come the start of the season.
"We think we missed all the showers this summer," said owner Gail Apel-Sasse. "It's been a hot and dry summer and pumpkins like hot and dry weather."
---
🍂 So colorful: 20 pictures of Macon County in the fall season
2018: Fall around the lake
2018: Fall around the lake
2018: Fall around the lake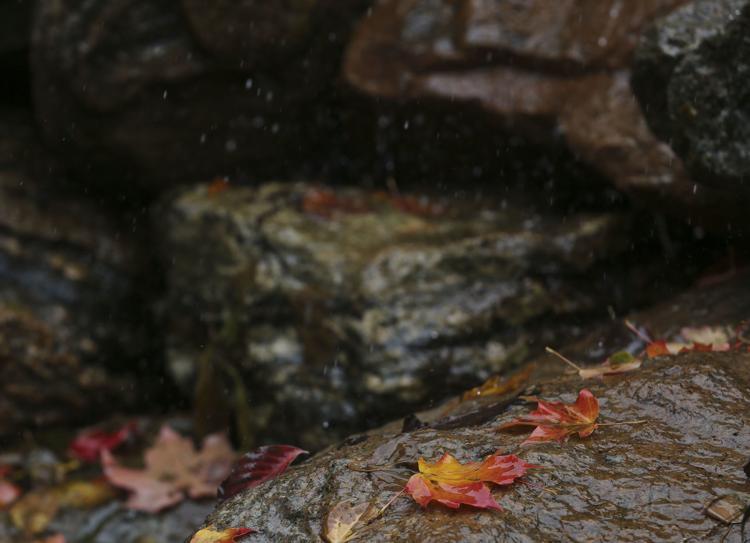 2018: Fall around the lake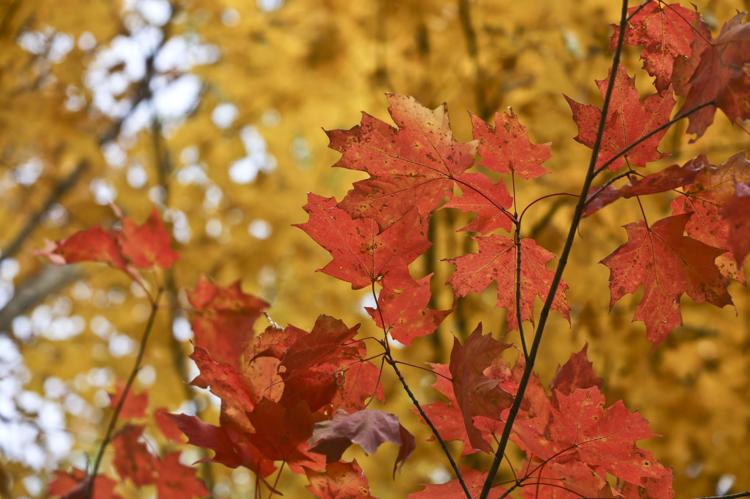 2018: Fall around the lake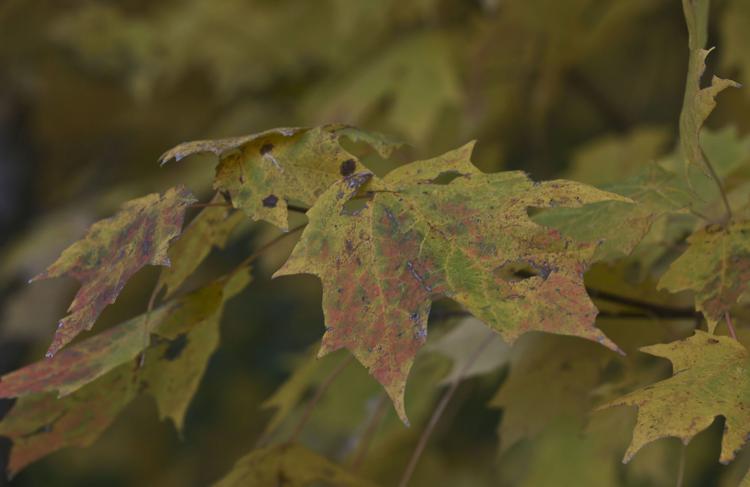 2018: Fall around the lake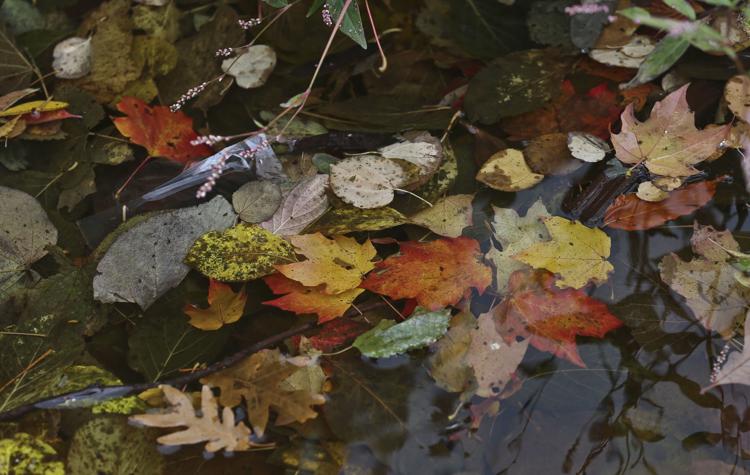 2018: Fall around the lake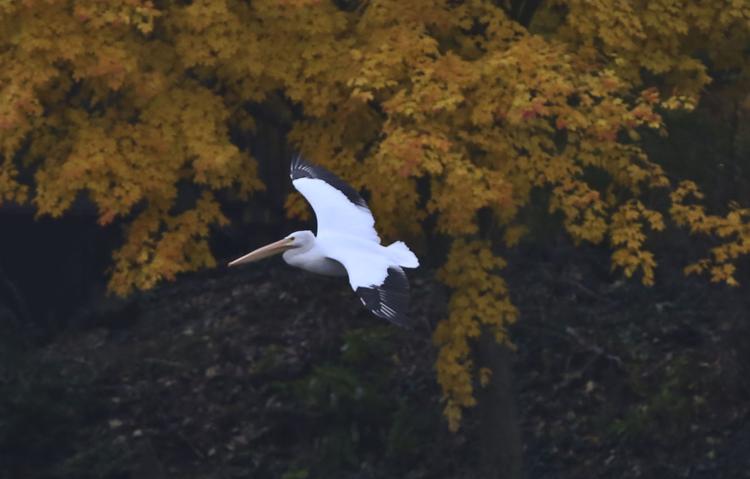 2018: Fall around the lake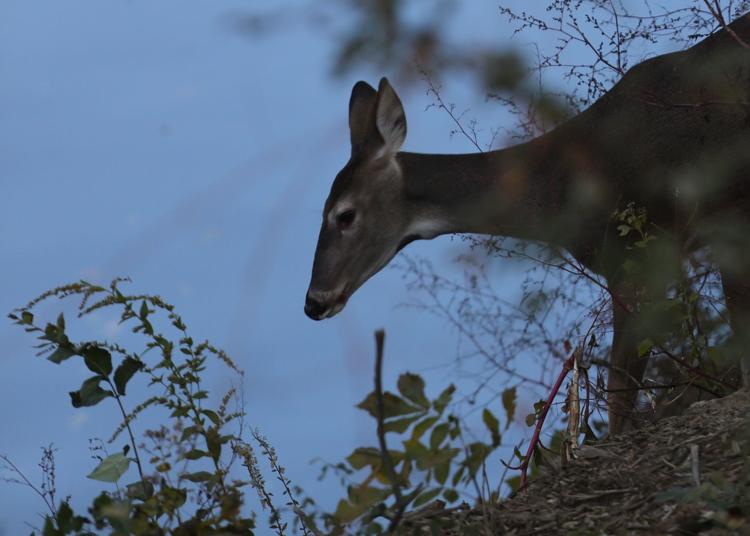 2018: Fall around the lake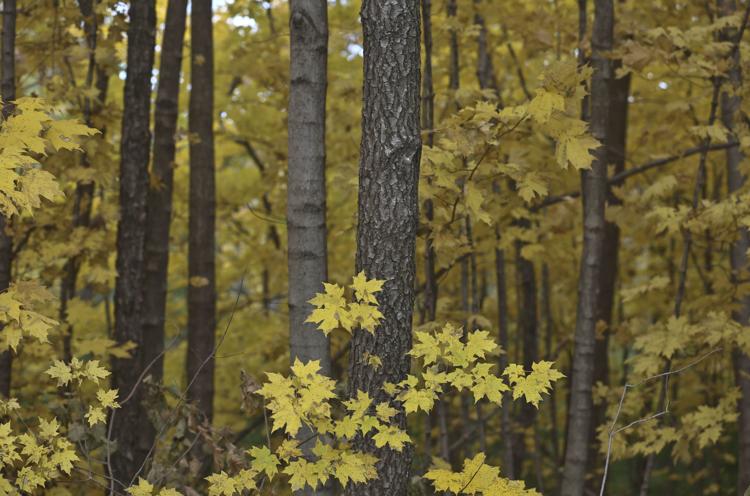 2018: Fall around the lake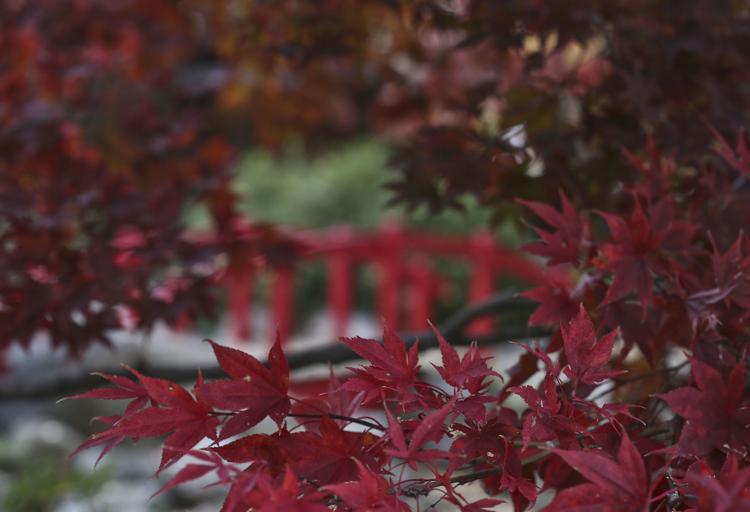 2018: Fall around the lake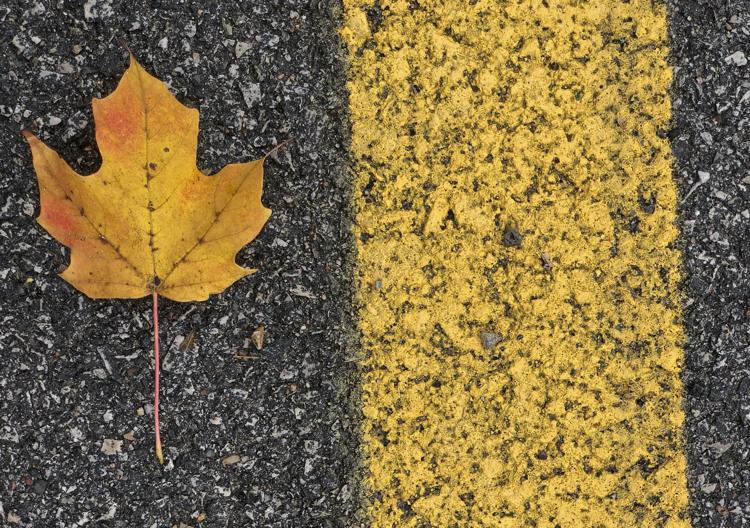 2017: Fall color in Decatur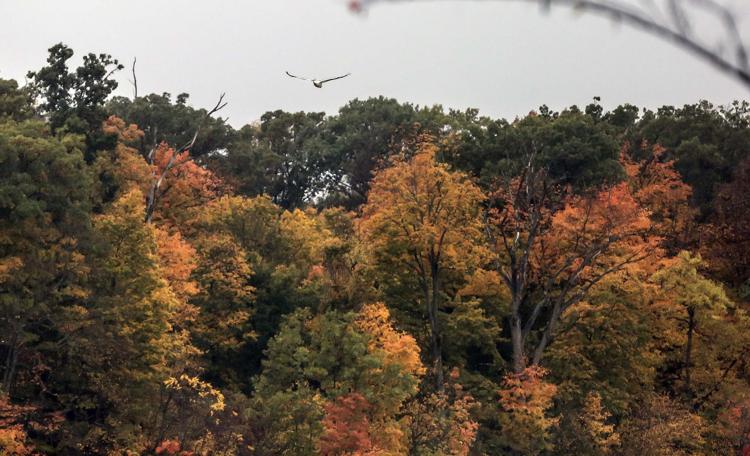 2017: Fall color in Decatur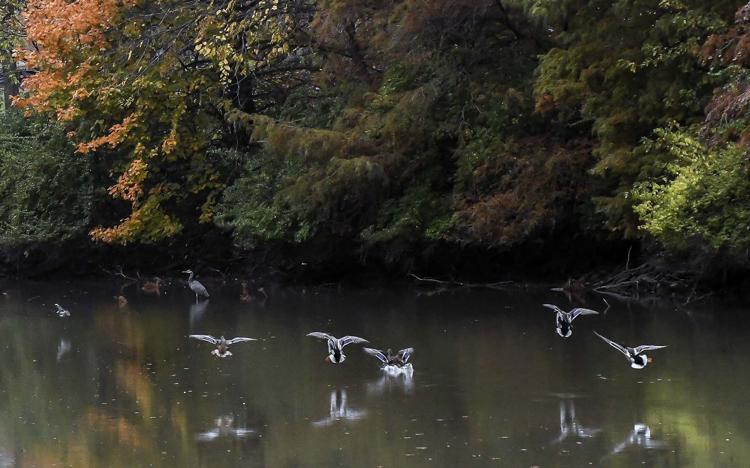 2017: Fall color in Decatur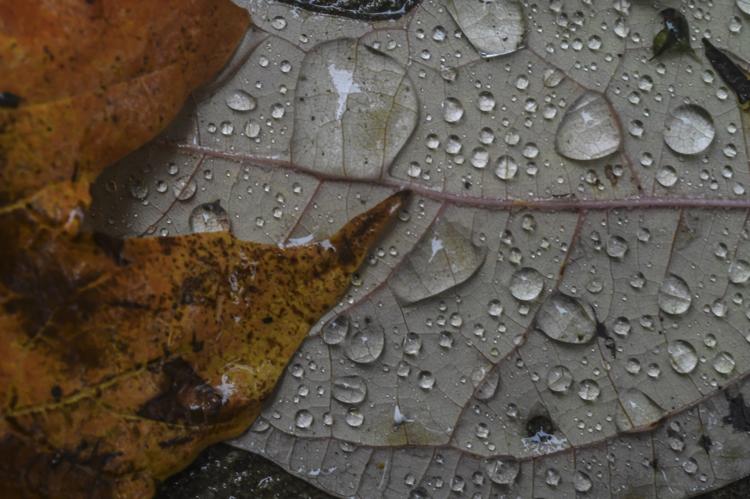 2017: Fall color in Decatur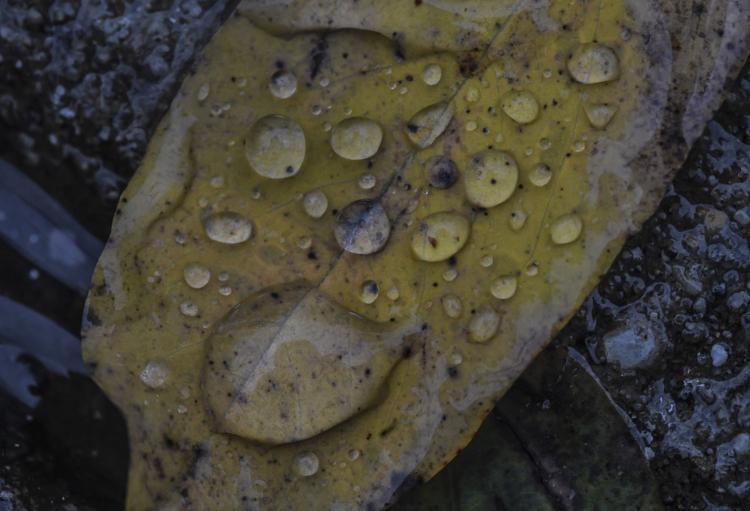 2017: Fall color in Decatur
2017: Fall colors in Decatur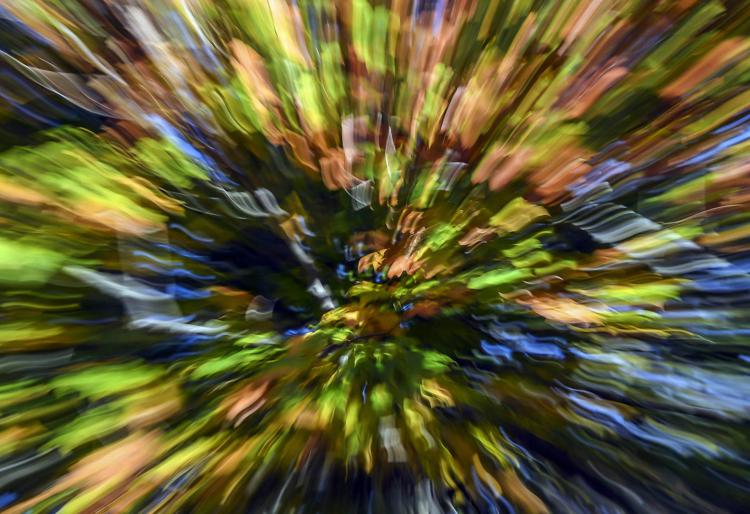 2017: Fall colors in Decatur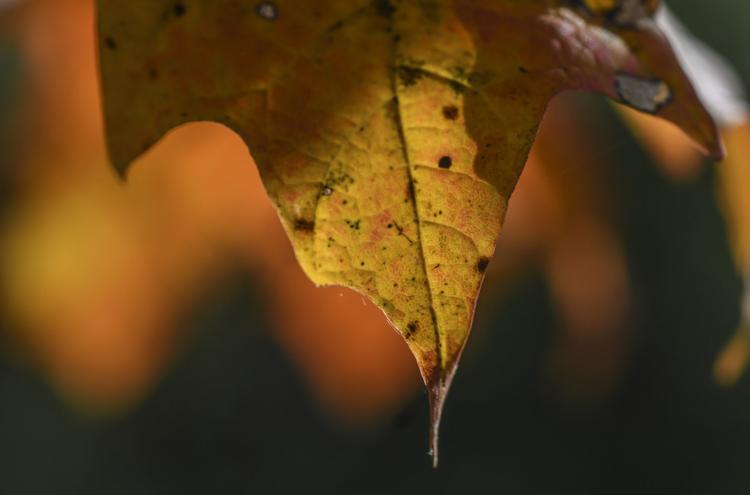 2017: Fall colors in Decatur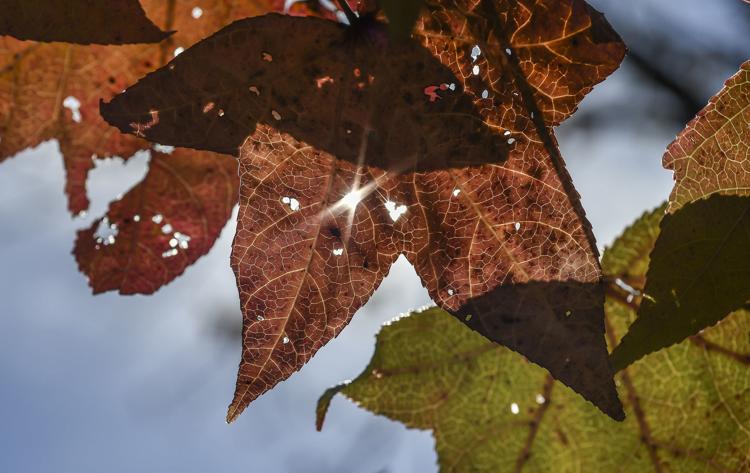 2017: Fall colors in Decatur