As a longtime farmer in the Wapella area, Randy Toohill knows all about how to be safe as he goes about his day. He also is aware how fast a normal chore can turn into a threat.
In some cases, it's 29 seconds — how long it takes for someone to become engulfed in a grain bin and at risk of suffocating, according to experts.
Toohill once sank to his waist in his own grain bin and felt what people mean when they say your body weight doubles as you fight against current. Fortunately, he didn't enter without knowing that his father was at the door with his hand on a switch, ready to turn off the auger that was moving the grain.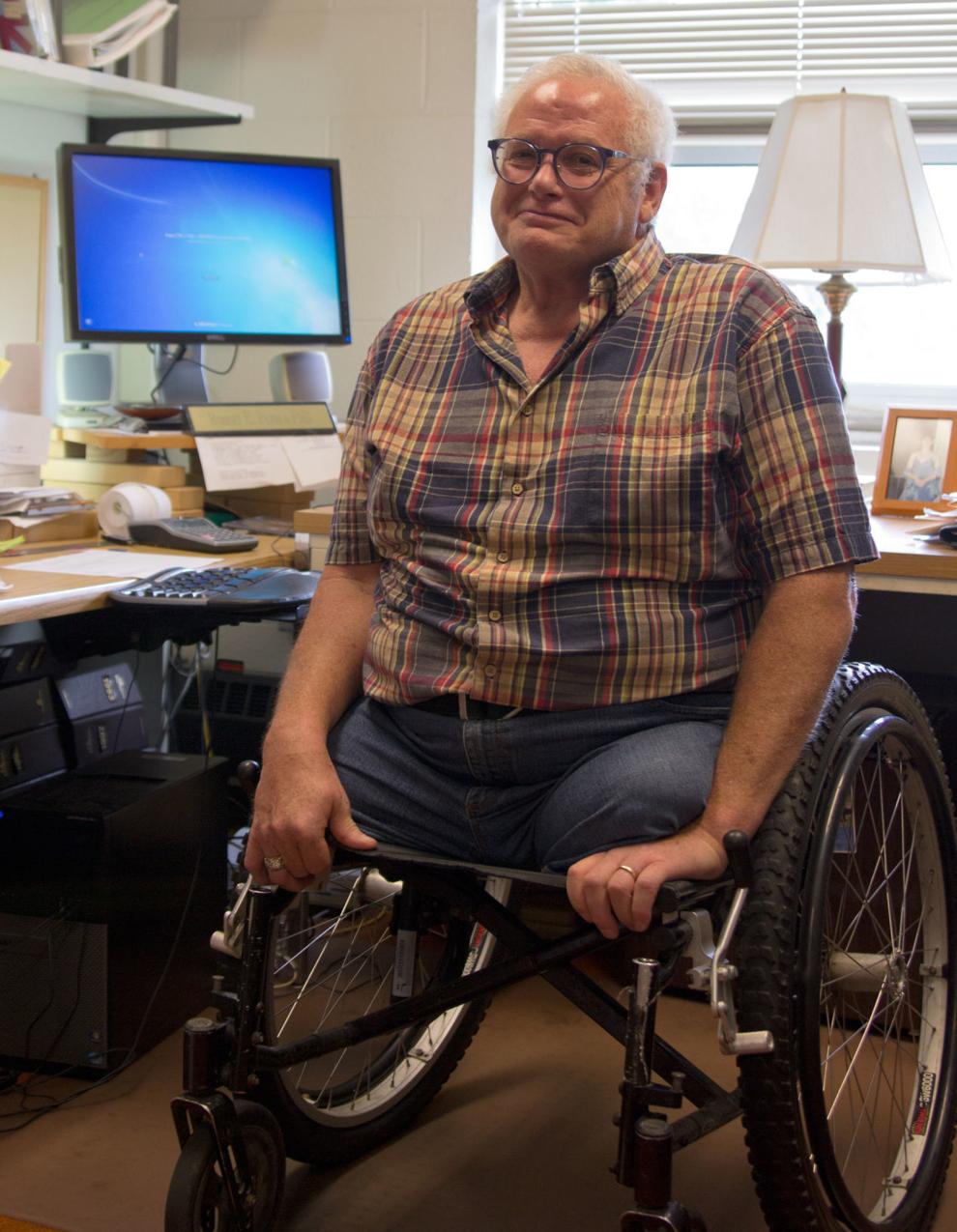 "I was immobilized," said Toohill, 52, who encountered the situation about 15 years ago. "I eventually dug myself out, but you had to stop the flow."
Many farmers have stories of close calls, minor injuries or situations that could have ended tragically if not for one variable or precaution. If they haven't been in a serious accident themselves, their friends or neighbors usually have.
Despite advancements in technology, farming remains one of the most hazardous industries in America. Out of every 100,000 farmers, 21 will die each year from a work-related injury, according to the Centers for Disease Control and Prevention. Tens of thousands are hurt in accidents that primarily involve tractors and other machinery.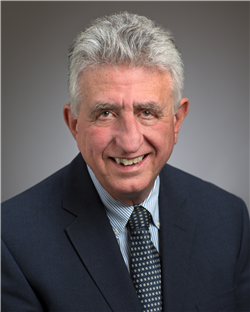 Small family farms, in particular, are an iconic part of American heritage. They make up 88 percent of the 2.1 million operations across the United States, and are the backbone of the economy in many rural areas. Some families have worked their acres for more than a century, passing down through generations farming lessons along with the land.
Many farm families involve children in the operations from a young age. They learn valuable skills and responsibility, but also must be as cognizant of risk as the adults.
"I grew up on our family farm in Moweaqua," said Amy Rademaker, farm safety specialist at Carle Foundation Hospital in Urbana. "I come to this as a farm kid, and tend to take for granted that dad and granddad and mom taught us this way of life. In no other occupation do you live and eat and sleep and play in the same environment. We take those things for granted. We have people come visit (farms) for agriculture literacy and we have to make sure the farm is safe and people understand the hazards."
"The small family farm is one that tends to be one of our focal points because they have a much higher risk of injury than larger farms tend to have," he said.
No one knows exactly how many people are hurt in accidents on small farms. Operations with fewer than 11 employees have long been exempt from inspection and enforcement by the federal Occupational Safety and Health Administration. More than 58,000 adults had an injury performing farming work in 2014, according to the most recent CDC data. 
Research suggests that the problem is bigger than the government recognizes. A 2014 study by the University of California-Davis found that federal agencies fail to report 77 percent of the illnesses and injuries suffered by farmers and workers.
Farmers say they know the inherent risks of a job working around heavy machinery, sometimes alone and often with little sleep. Equipment and education have both improved over the years, and they know there are precautions they can take.
But it's easy to get in a hurry and skip a step, just this once.
And sometimes, once is all it takes.
Tractors are biggest risk 
Farmers' lives are claimed most often by accidents involving tractors and vehicles, but they also suffer from incidents with other heavy machinery, grain bins, animals and electrocution.
The U of I Extension and Agricultural Safety and Health program tracked farm fatalities from 1986 to 2016 and found a total of 879. Of those, more a third involved tractors generally either overturning, pinning or running over a farmer who had fallen off.
One of the major factors are rollover protection structures, a kind of cage that fits over vehicles and prevents the weight from crushing those inside. The CDC in 2012 estimated that about four out of 10 tractors in the U.S. don't have the devices. 
Robert "Chip" Petrea, a specialist with the U of I agriculture safety program, said it's a common trend. "It comes and goes with different years, but overall in Illinois and across the country it's the same. If we put ROPS on all the tractors, it could move that fatality rate down to zero, long as the farmer is wearing a seat-belt."
Other farm equipment caused 109 Illinois deaths over the 30-year period. Petrea himself survived an accident with a hay baler in 1978 that caused both his legs to be amputated. He continued to work with the family's farming operation near Iuka for years afterward, but ultimately pursued a different path, earning his Ph.D. in agricultural education in 1997.
"I wanted to understand more about why I got hurt and others didn't," said Petrea, who now works with clients at AgrAbility Unlimited, a program of the Extension office that aims to promote independence for farmers with disabilities.
One common thread, he's found: Many of those who have been injured, including himself, never thought about getting hurt. Instead, he said, they think: "I never got hurt before. Why would I get hurt this time?"
"In safety, we say that any incident that occurs is multi-causal," Petrea said. "But it still remains that the human is typically the primary reason for whatever happens happening."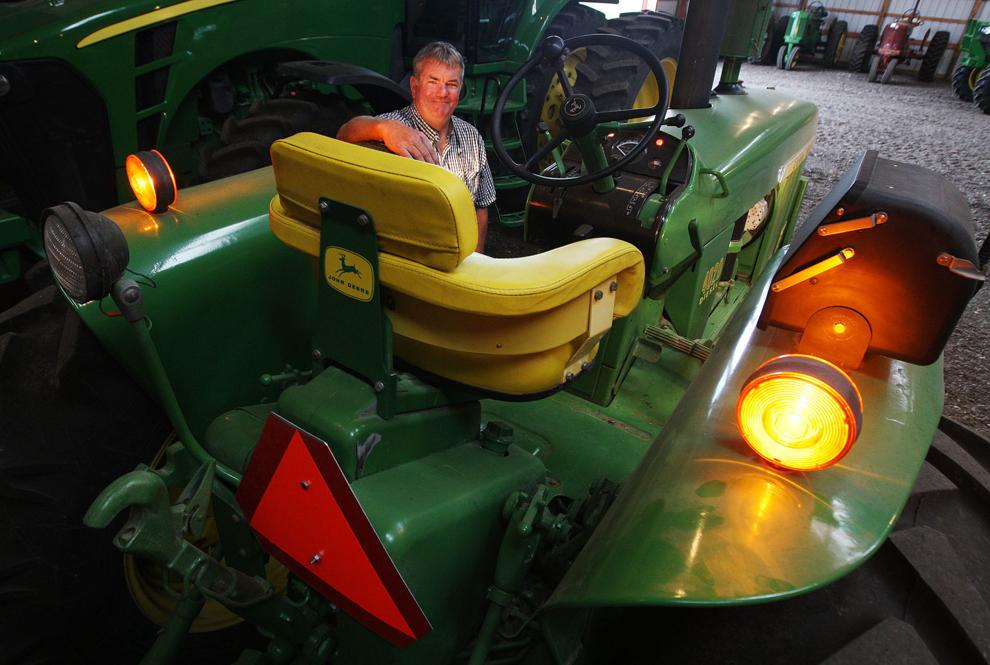 After tractor and equipment-related deaths, the most common cause of fatalities were grain bins. Farmers who enter to break up crusted grain or clean out last year's product can be buried in a matter of seconds. Seventy-one people in Illinois were killed in such accidents between 1986 and 2016.
Adam Brown, whose family farms about 1,000 acres near Warrensburg, stresses following the buddy system and using a harness when working in a grain bin. Patience is key, but it can be hard to keep a level head when solving the issue that caused the farmer to enter the grain bin the first place.
"A lot of the time when we go into grain bins, it's because we have a problem," he said. "Rarely do we have to go in when the grain quality is perfect. The issue is, we have to go in and break clogs and obstructions because of grain deteriorating.
"The mindset is a huge factor because you don't want to rush through the process and get frustrated and not wear safety equipment."
Growing up on a farm, Gary Coffey was always around machinery. Safety rules, learned at a young age and reinforced through years of habit, became second nature to him. The worst injuries he suffered were scratches and a few broken bones — until several years ago, when he shattered a disc in his back. Coffey was backing a generator on wheels out of his truck when it rolled over his foot and he fell, landing on his tailbone. Some friends have had it worse.
"I know a lot of farmers who maybe lost a finger, from serious injuries," Coffey said. "... There is a lot of chances to get hurt, but normally just stopping and thinking before you get close to it, normally, works good enough."
Fatigue is often a factor in decision-making, farmers say. The stresses of a busy season, little sleep and physically difficult work can add up, causing a farmer to lose focus or cut corners.
"A lot of mistakes happen during the busy season in the spring or fall," said Cory Ritter, who farms about 2,000 acres in Blue Mound.
Machinery has gotten much safer due to improvements over the years, like pressure and safety switches and protective devices that keep people from being sucked into combines. But it's also common for some smaller farms to use older and less costly equipment, he said. An injury is possible at any time given the nature of the work, he said. 
 "We're working long hours, doing monotonous, repetitive work, and you're not as careful," he said. "You're tired, it's getting late at night and you've been up since 5 in the morning. Stuff like that can happen very quickly."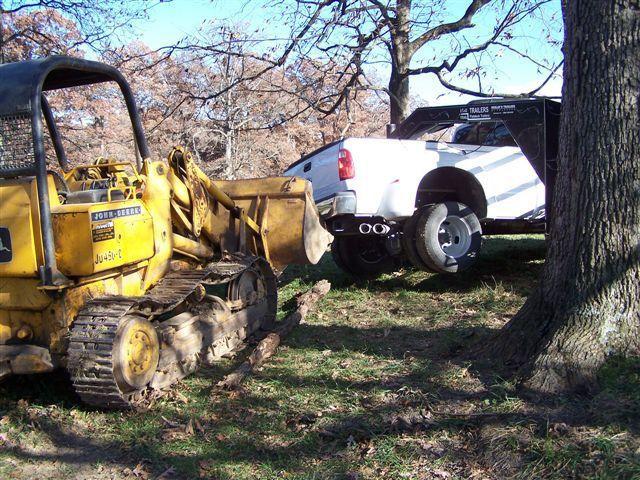 'Learning from it'
The accident that killed Josh Heeren occurred when he stopped to help a friend in Woodford County. At 27, he had landed his dream job as an agricultural research manager for Monsanto, had a master's degree in crop science and was passionate about working on his family's Centennial Farm. He had plenty of experience, but nothing that prepared him for what happened that day in November 2010.
Heeren was loading a small bulldozer onto a trailer when the trailer and a heavy-duty pickup started rolling downhill. He tried to jump in to stop the truck when the whole assembly jackknifed, fatally running him over.
The accident was a very unusual one — so unusual that his father, Lee Heeren, a dairy farmer, found it hard to believe when police told him what occurred.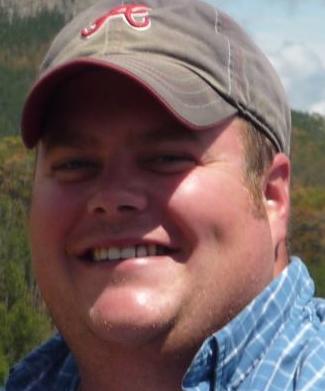 "I was a farmer for a long time and did that process of loading trailers hundreds of times, and it never happened to me," Lee Heeren said. "I kept thinking 'No way, no way did this happen like that.'"
But talking to others in the industry at his son's visitation, he heard about similar accidents, usually without the tragic aftermath. There were farmers who had experienced it and lived to tell no warning tales that might have saved someone else.
He said people who did know about the kind of accident could have passed on advice, such as always using wheel chocks, that would have prevented it.
"Farmers are peculiar from this standpoint: We multitask, we do a lot of things and some of them are very risky and we think, 'Wow, I had a close call there…' but we don't tell anybody," said Heeren, 66. "We don't learn from it."
That's why Heeren talks publicly about his son's accident and the importance of farm safety measures. "There must be 100 ways farmers have of killing themselves or almost killing themselves, and it remains a very dangerous occupation," he said. "I don't think people outside farming have any idea just how dangerous it can be."
A number of groups, including local farm bureaus, frequently offer safety training and outreach designed to raise awareness.
One Central Illinois resource is the Center for Rural Health and Farm Safety at Carle Foundation Hospital in Champaign. The center conducts outreach and education through programs such as school assemblies, CPR, first aid and farm family emergency response classes and Progressive Ag Safety Days that focus on teaching children safe behavior. The center also helps train emergency providers to respond to farming accidents.
In his agriculture safety classes and various outreach efforts, Aherin helps farmers and future farmers better understand how to address risk and identify training and policies to reduce it.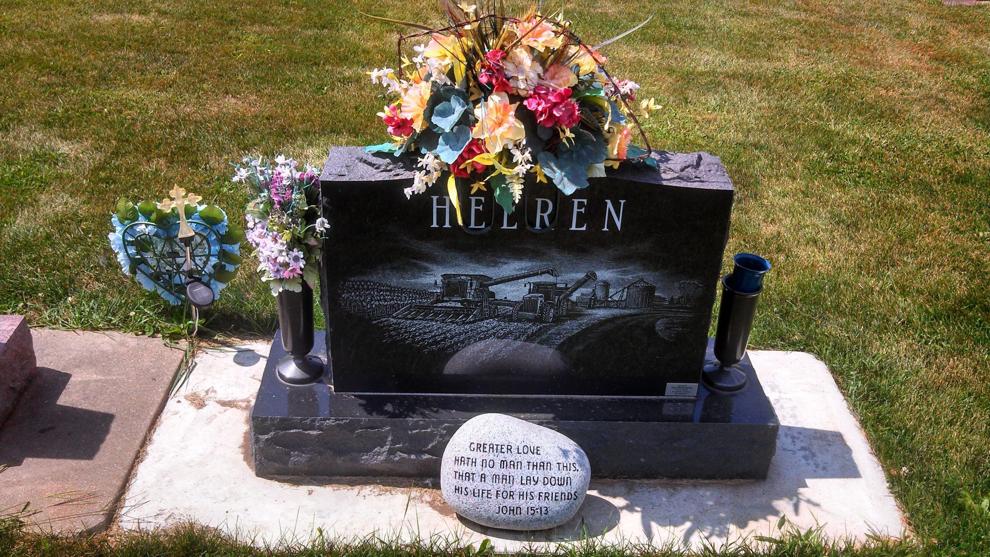 One of the problems for smaller farms is the lack of an ag safety management plan that evaluates hazards and documents safety policies, he said. He encourages prioritizing at least the most high-risk activities for safety upgrades, such as rollover protection for tractors and guards on moving parts of machinery.
Farmers are very concerned about having the right kind of seeds in the ground and the right kind of materials to work their crops. Another part of successful farming, he said, is managing the financial and human risks — making sure people are getting enough sleep, being trained properly and using safe equipment.
"The most valuable resource you have on your farm is not your machines or your buildings," he said. "It is your people." 
Occupations with the highest deadly injury rates
Farming, fishing, and forestry occupations had the highest fatal work injury rate in 2016., according to the U.S. Bureau of Labor Statistics.
Source: Number and rate of fatal occupational injuries to civilian workers by major occupation group, 2016
Contact Allison Petty at (217) 421-6986. Follow her on Twitter: @allison0512
"Farmers are peculiar from this standpoint: we multitask, we do a lot of things and some of them are very risky and we think 'Wow, I had a close call there…' but we don't tell anybody."

— Lee Heeren, whose son was killed in a farming accident