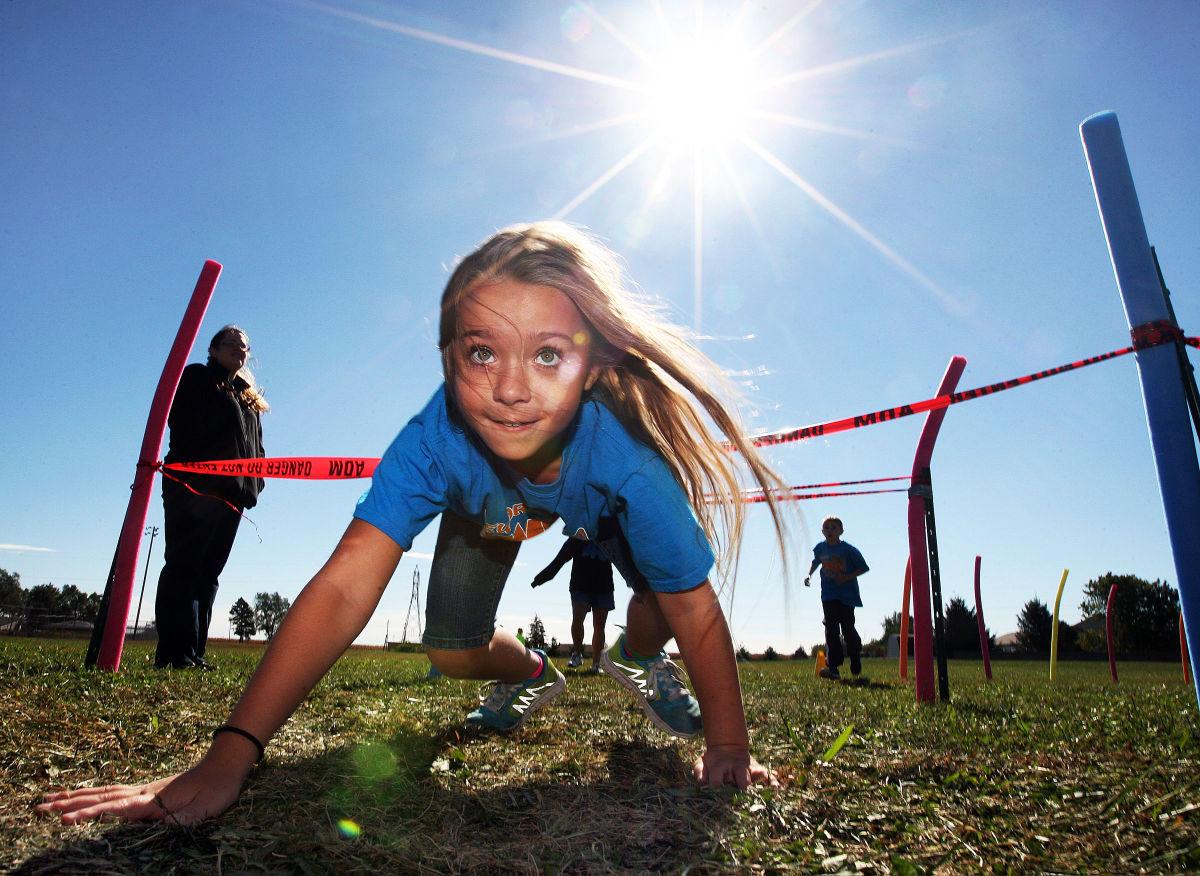 OREANA – Fifth-grader Zachary Sargeant didn't mind raising money to buy playground equipment he probably won't be around to enjoy.
"Our kids deserve better," the 11-year-old said.
With any luck, however, students at Argenta-Oreana Elementary School won't have to wait that long.
Fundraising that started Sept. 25 and continuing Friday with the school's annual Jog-A-Thon was at least halfway toward hitting a $25,000 goal to replace equipment that at least three generations of students have played on.
Principal Patrick Blair said three pieces have already been taken out and the swings removed from another because they were unsafe. "Much of it dates back to when the school was built in 1957," he said.
The school playground stands to the east of an obstacle course set up on the south lawn for Friday's physical education classes to navigate. Skies were sunny, but the wind was brisk as temperatures started out in the 40s before climbing into the 60s.
You have free articles remaining.
"I think the kids are surprised it's so cold," said Gwyn Jones, physical education teacher. "We've had such a warm fall."
Fifth-grader Stefanie Johnson, 10, banged her hand on the ground scrambling under some perimeter tape to complete one last lap before time was up. "Ow, that hurt" she exclaimed, "but I made it!"
Julie Camfield, president of Parents and Teachers Together, said the group decided to focus the annual fundraiser on upgrading the playground after providing each classroom with interactive white boards and other up-to-date technology the last few years.
Fundraising, which has included coin and dollar drives allowing students to come to school as their favorite superhero, dressing wacky/tacky and wearing their pajamas, wraps up with a family carnival today.
"The kids have been asking every year, 'When are we going to get a new piece on our playground?'" Jones said. "They don't all have outdoor playground equipment at home, so it's a big deal to them."
Fifth-grader Daegan Tipsword, 10, said his younger sister Talyn, 7, and brother, Lian, 5, should get a lot of good out of the playground improvements even if he doesn't.
"They need it," Daegan said. "All our little brothers and sisters do."