MORE COVERAGE:
---
DECATUR — The shock shutdown and filing for bankruptcy without warning of Akorn Pharmaceuticals in Decatur and companywide on Wednesday has thrown hundreds of employees out of work and left angry city leaders scrambling to pick up the pieces.
The estimated Decatur workforce of more than 400 were summoned to a meeting at 8:30 a.m. and told the maker of specialty drugs and other products was closing and their jobs were over.
The Herald & Review obtained a recording of the announcement made to the employees by Douglas Boothe, the company's CEO and president, and a letter given to employees during those meetings. Attempts by the Herald & Review to obtain additional comment from the company have been unsuccessful. 
In the video, Boothe said: "Yesterday we notified the FDA regarding our bankruptcy filing and the impact that this decision will have on all Akorn employees, our customers and patients in the U.S. healthcare system. I realize that this is a tremendous shock, and it will take time to absorb the news and what it means to you, your colleagues and your family. 
"Be assured you'll be fully paid through Thursday, tomorrow, and as part of that pay you will receive all of your accrued and unused vacation time. Your health and welfare benefits will also continue through the end of this pay period, 2-28. The severance plan has been terminated in connection with the bankruptcy filing, and so we will not be able to pay severance or provide any extended COBRA coverage.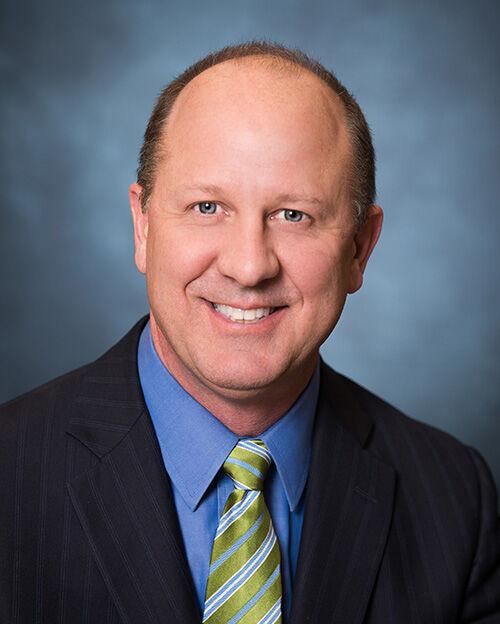 "...Please pack up your belongings, secure all files and documents in your workspace and return any company issued equipment. This week a package of information will be mailed to your home address. It will include benefits information to help you navigate through the distress and the uncertainty created by these very difficult (unclear)." 
Akorn's corporate offices and distribution center are located in Gurnee, Illinois, according to the company's website. 
Its other manufacturing facilities are in Somerset, New Jersey; Amityville, New York; and Hettlingen, Switzerland. It maintains research and development facilities in Vernon Hills, Illinois, and Cranbury, New Jersey.
Companies with a workforce the size of Akorn are supposed to notify the state in advance of pending cutbacks but there appears to have been no notice given in this case.
'This is just wrong'
Decatur Mayor Julie Moore Wolfe told the Herald & Review she was both stunned and deeply angered by the way the jobs had been cut without any warning at all.
"I am not happy about it; I am furious about it," she said.
"This is just wrong; they should not be treating these people, these employees, these families, like this. To not give them any notice, to not give them a minute to try to reorganize their lives or to look for something else is not right. Somebody pretty high up in Akorn made this decision and knew this was coming and they didn't just wake up this morning and decide to do it."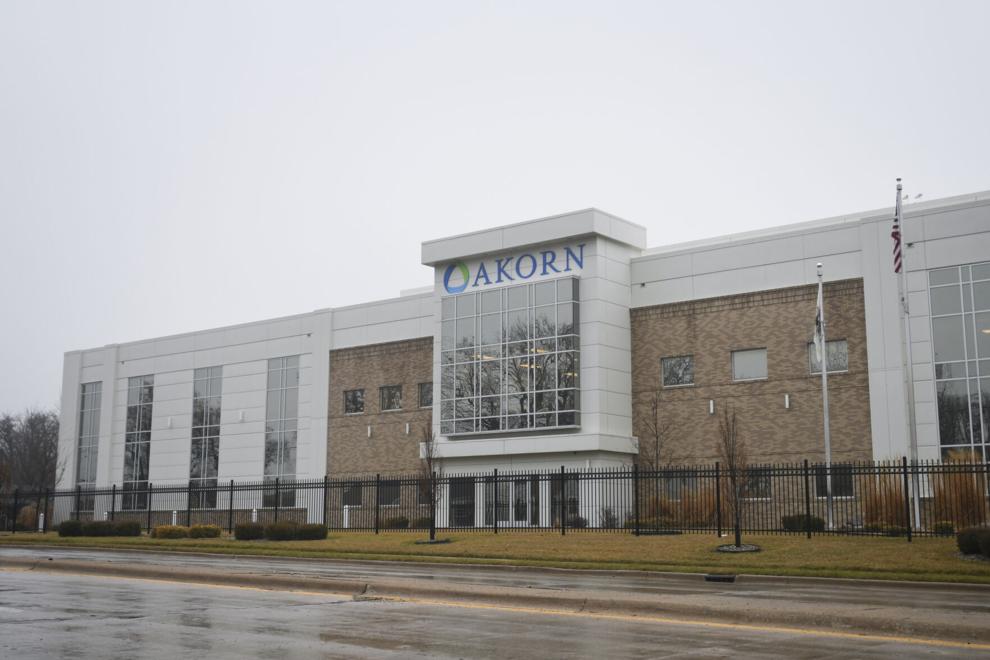 The mayor said the task now was to work with the state, local employment and development organizations and others to support the laid off workers and find them new jobs and supportive benefits.
She said the only silver lining is that the Decatur employment landscape is a lot brighter than it used to be and more opportunities for displaced workers are out there.
"I will say that if we can have a silver lining here, it's that we are not like we were five or 10 years ago when we were scrambling for every job," she added.
"We have a lot of job opportunities here right now and there are probably companies that are going to be searching out these displaced employees. We do have a lot of good jobs that are available right now."
Not what they expected
Rumors swirled among Akorn employees for a few days prior to Wednesday's announcement that the plant was closing and they were all out of a job, but most of them thought the business had been sold. It's been on the market for months.
Boothe visited the Decatur sites on Monday and gave no indication that anything was afoot, said a group of laid-off workers who gathered next door to the Wyckles Road plant at Pop's Place for lunch on Wednesday to talk things out. Though they spoke willingly to a Herald & Review reporter, none of the employees were willing to be quoted by name.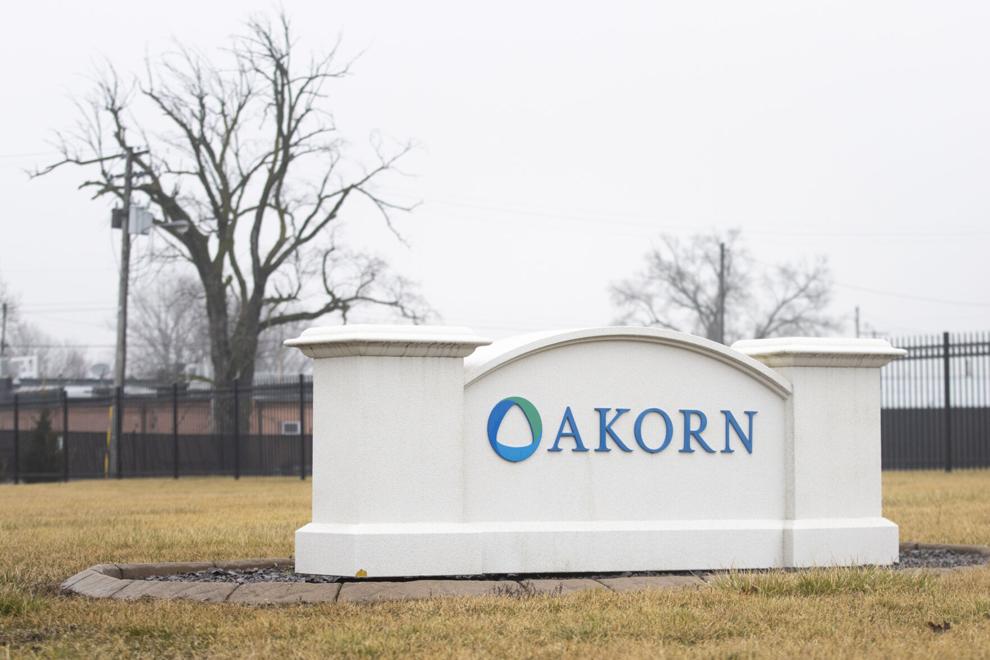 Some of the group had been told on Tuesday to pack up their personal belongings and not to come back, but most employees learned the news on Wednesday morning at the group meeting. Right up until that meeting, one of the two plants had continued to produce the pharmaceutical products they made and package them for shipping. The other plant had sent people home early on Tuesday.
The employees at Pop's Place said they had noticed that some of the managers looked upset after Boothe's visit, which is part of what started the rumors that maybe bad news was coming, but they expected a restructuring if a new owner had bought the company, and possibly some layoffs, not a total closure, they said.
Among the group were single moms with small children, who have not only lost their income, but will lose their medical coverage as of Feb. 28. All but one had recently been promoted, with no indication that their jobs were ending. The workers said the company had hired some new employees as recently as Monday.
Their payday is every two weeks, and their most recent payday was Feb. 17, but they were notified that they would get a final paycheck on Feb. 23.
Akorn employee Melody Schultz learned she was now unemployed while on vacation in Hawaii, getting up early to view the video announcement.
"We are devastated. Melody is in tears," said her husband, Larry Schultz. "We are celebrating our 20th anniversary in Hawaii and she didn't even get to say goodbye to her co-workers and friends. Someone else had to clean out her personal belongings from her desk and locker. The news of her losing her job was shocking and has totally destroyed our once in a lifetime trip/anniversary celebration."
History of financial troubles
The Akorn shutdown is company wide and closes out its Decatur manufacturing plant at 1222 W. Grand Ave. (expanded with a $25 million upgrade in 2018) and its packaging facility on Wyckles Road, which in recent years had undergone a 30,000-square-foot-expansion.
Signs of serious trouble emerged in 2020 when Akorn announced it had filed for Chapter 11 bankruptcy. The situation had looked to stabilize later that year when the U.S. Bankruptcy Court for the District of Delaware approved the sale of the firm to its existing lenders.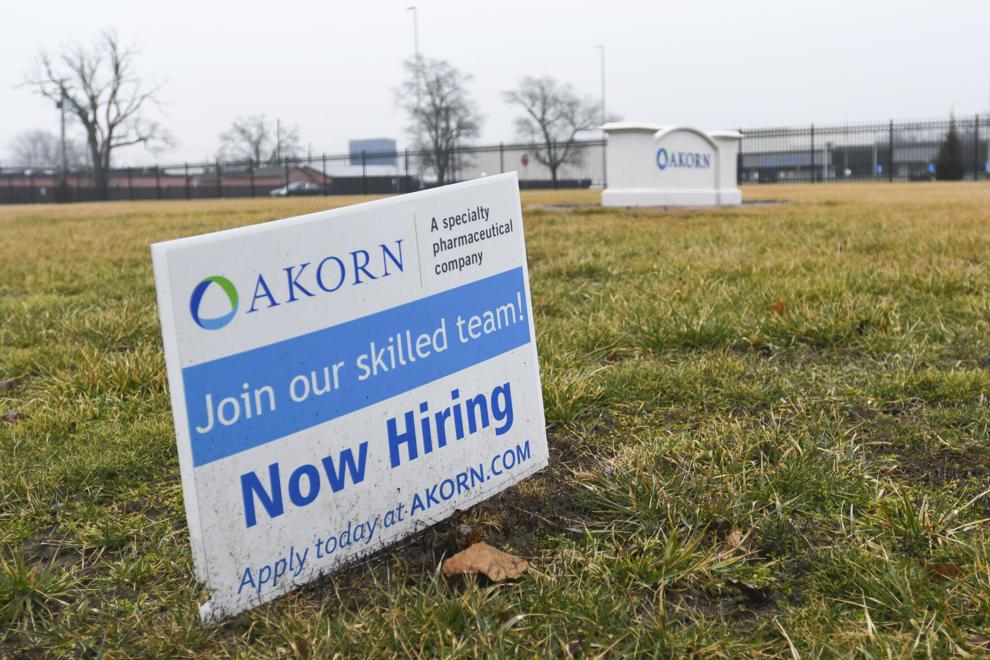 Other signs of trouble dated back further, however, with the German healthcare company Fresenius Kabi backing out of a $4.75 billion deal with Akorn in 2018 amid allegations that Akorn's claims of compliance with regulatory requirements were "not true and correct."
Akorn had also been sent a warning letter by the U.S. Drug and Food Administration in January of 2019 following inspections of its Decatur facilities. The letter had reprimanded the company after a regulator had found contaminants on sterile gloves and had said proper procedures were not in place for stopping the contamination of drugs, according to a news report by Reuters.
Staff writers Valerie Wells and Taylor Vidmar contributed to this report.