BERLIN — The European healthcare company that said last year it would buy Akorn Pharmaceuticals is backing out of the $4.3 billion deal, citing alleged breaches of data integrity requirements.
But Akorn, which has two facilities and more than 300 employees in Decatur, is fighting back. The generic drug maker on Monday asked a Delaware Chancery Court to force Germany-based Fresenius Kabi to continue with the merger agreement the two made a year ago.
"We intend to vigorously enforce our rights, and Fresenius' obligations, under our binding merger agreement," Akorn said in a statement.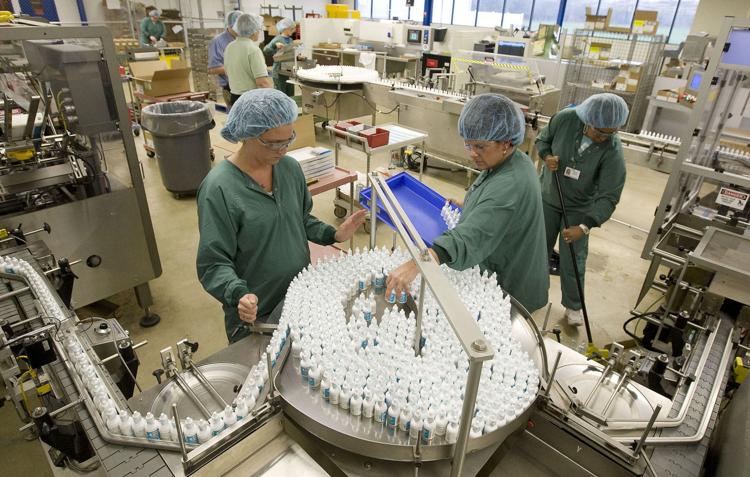 Fresenius announced its decision to back out Sunday, citing Akorn's "failure to fulfill several closing conditions."
Based in Lake Forest, Illinois, Akorn makes a wide range of products that include topical creams, ointments and gels, oral liquids, ear and eye solutions and respiratory drugs. It's unclear what the potential sale or its collapse would mean for the company's operations in Decatur.
Fresenius Kabi officials had said they wanted to buy Akorn as a way to expand product offerings in the United States. The company sells blood transfusion equipment, infusion pumps, clinical nutrition products and sterile injectable drugs that are used in hospitals and clinics.
The acquisition has been in the works since April 2017, when both companies said they hoped to close the deal early this year. Both boards approved the agreement, under which Fresenius would acquire Akorn for $4.3 billion and take on about $450 million of debt.
Akorn has invested heavily in its Decatur facilities in recent years. The $25 million expansion of its facility at 1222 W. Grand Ave. broke ground in October 2016, and includes a new lab and pilot plant.