A bankruptcy judge this week approved the sale of the York, Pennsylviana-based company's assets, including Bergner's, Carson's and other retail chains, to a joint venture of two liquidation firms and a group of company bondholders.
The liquidation sales are expected to last about 10-12 weeks, although that will vary from store to store, the parent company announced. Shoppers can still make purchases through websites, but  store credit cards can no longer be used either online or in the stores, the company said. 
Store merchandise credits will only be honored for a period of 10 days, following the first day of store-closing sales. Merchandise returns also must be made within the 10-day period. After that, all sales will be considered final.
Amy Millett of Carlock, who was at the Bergner's in Bloomington's Eastland Mall to return items she previously purchased there, said, "I'm sad and discouraged and a little upset because there was such short notice."
Liquidation sales must be completed by Aug. 31, court documents show.
The retailer employed nearly 23,000 people nationwide as of Feb. 2.
Interactive: Bon-Ton stores in Illinois that will close
Forty-two Illinois stores are among 260 stores in 24 states that will close as part of the purchase of The Bon-Ton Stores by liquidators.
The liquidation comes after Toys R Us last month began going-out-of-business sales at its 735 stores in the United States.
Retailers have announced store closings totaling 32 million square feet this year, on top of 100 million square feet last year, according to the CoStar Group.
Statewide, employment in the retail trade dropped 3 percent from 2016 to 2018 while non-farm employment overall grew 1.2 percent, comparing January to January in each year, according to data from the Illinois Department of Employment Security. 
"I don't think that (the decline in retail employment) is too surprising given the growth in online sales," said IDES Director Jeff Mays.
It is a national trend affecting more than just Illinois, he noted, and he doesn't know what businesses can "do to stem the tide."
However, although "the retail sector is going through a major change," just as manufacturing and agribusiness have gone through transitions, Mays said, "The folks in retail are the most adaptable, innovative folks there are."
Other brands owned by Bon-Ton include Elder-Beerman, Herberger's and Younkers. Bon-Ton filed for bankruptcy in January.
Of the company's more than 200 stores, nearly 40 are in Illinois, including in Mattoon, Champaign and Springfield. 
The first Bergner's, founded by Peter A. Bergner, opened in downtown Peoria in 1889. 
The two-story, 120,000-square-foot Forsyth store opened in 1978. 
The Chicago Tribune contributed to this report. 
---
Forsyth issues permit for Bergner store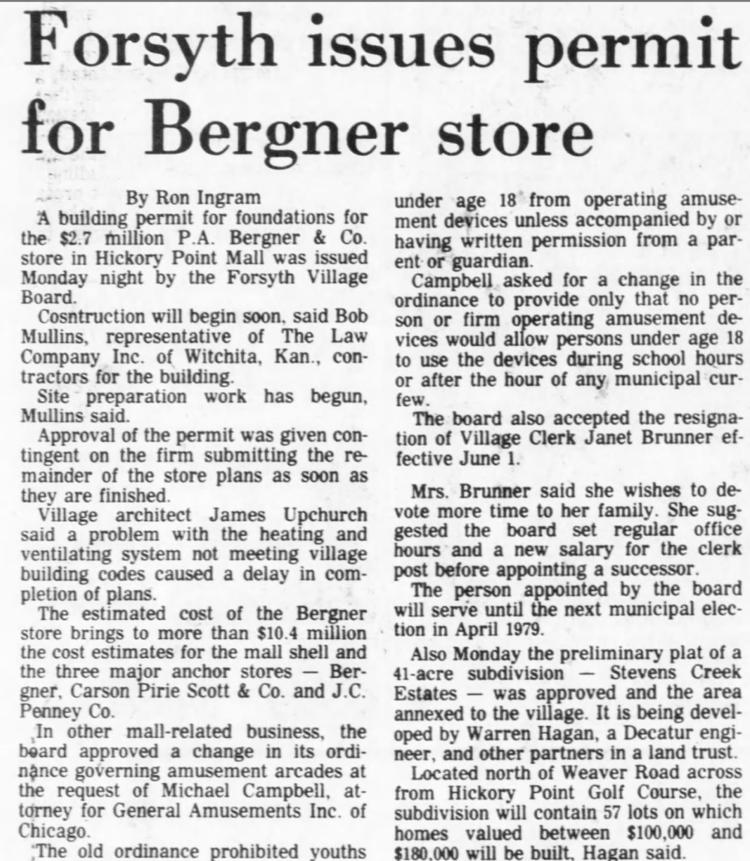 Bergner to open in spring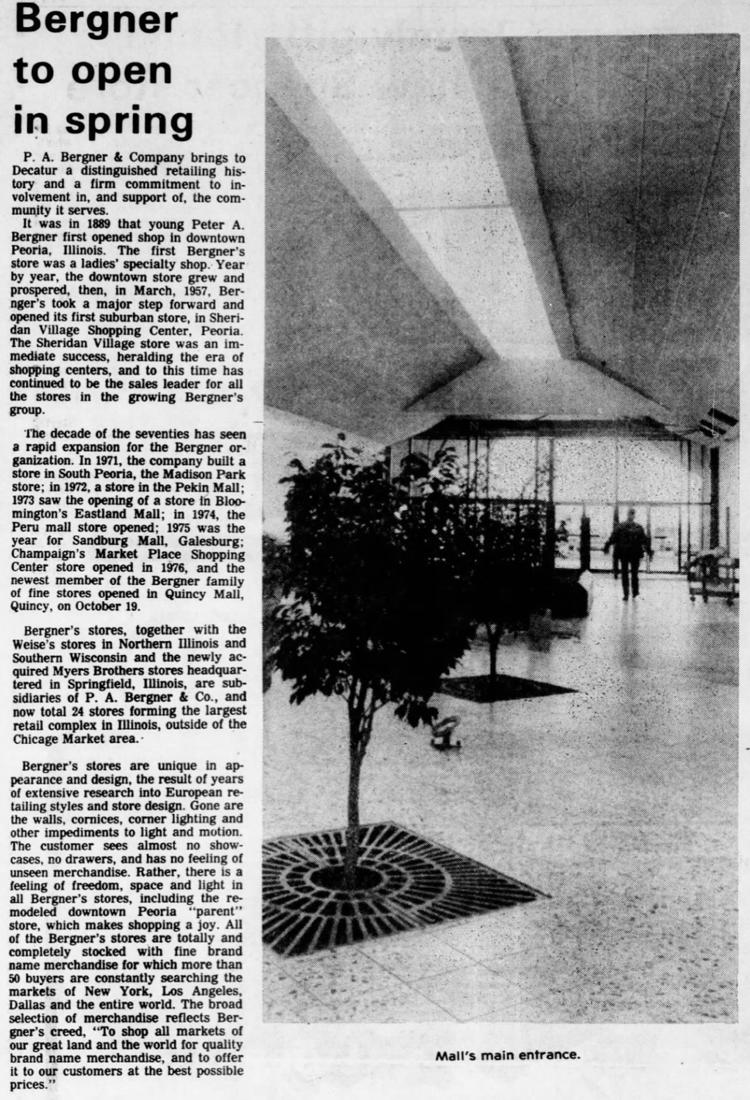 New store to employ 250 persons
Bergner's has opening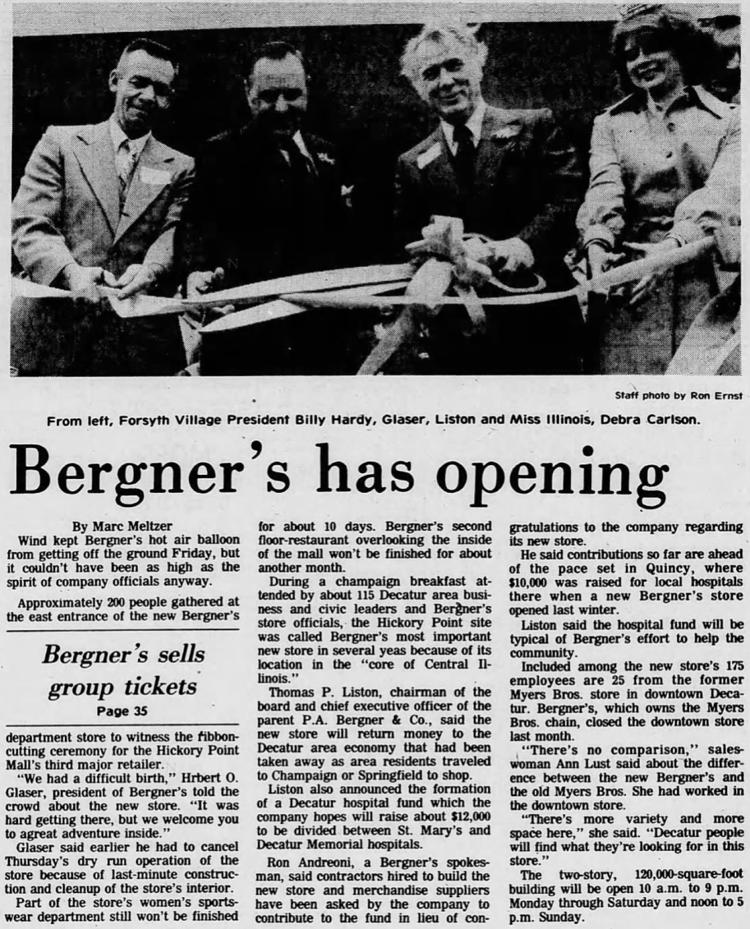 Bergner's ribbon cut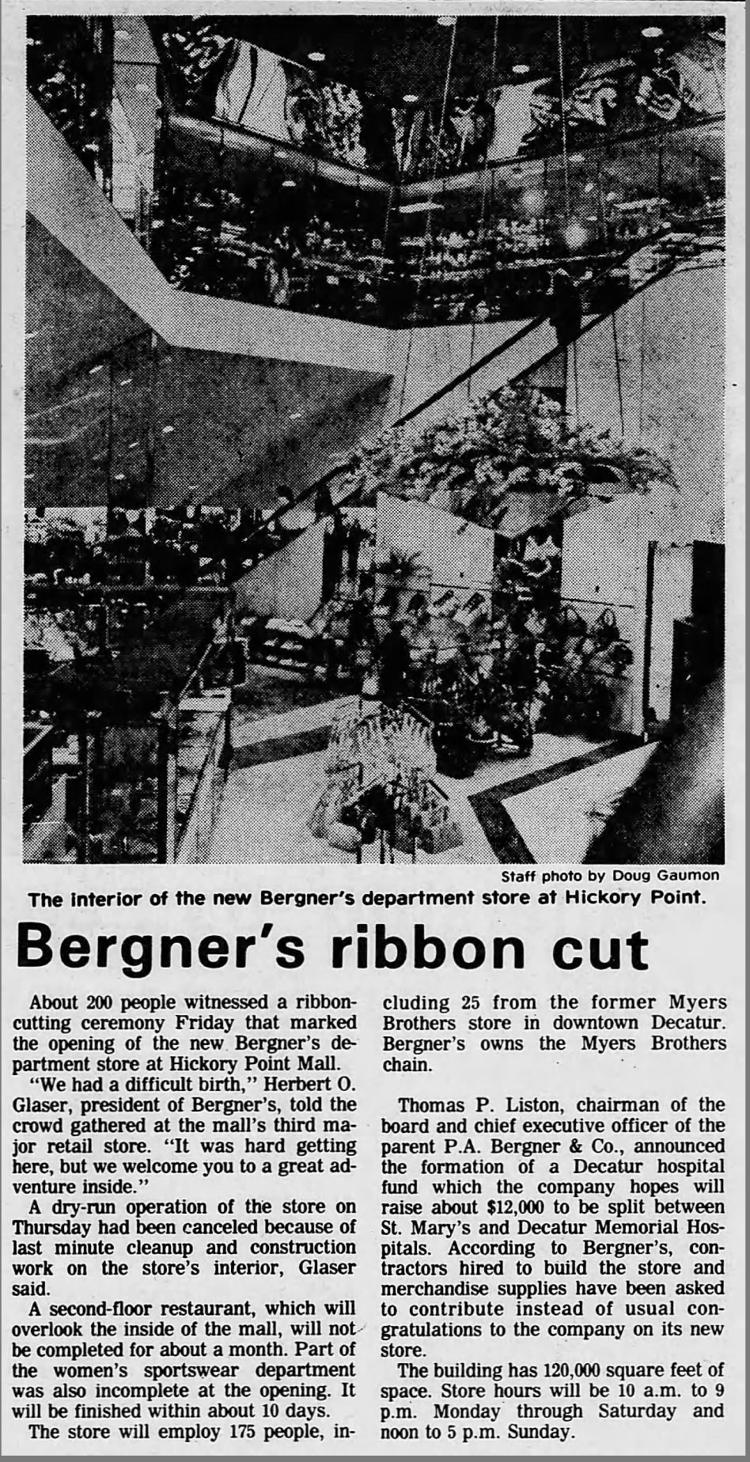 The Bergner Creed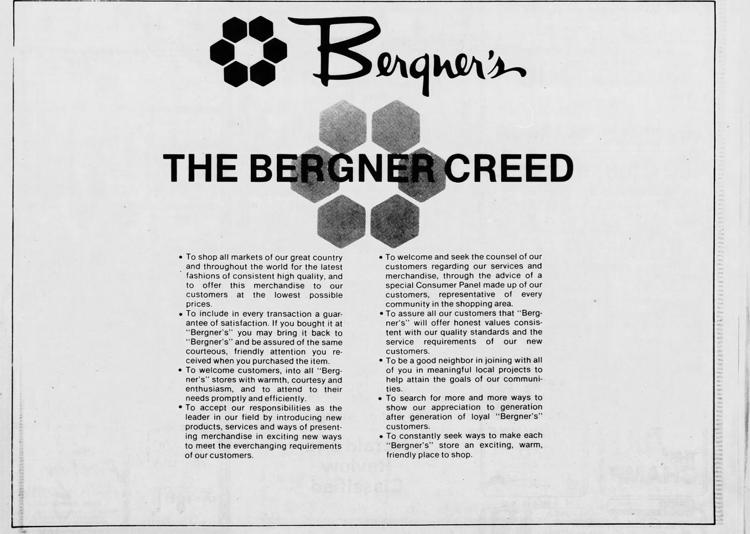 The Playpen Party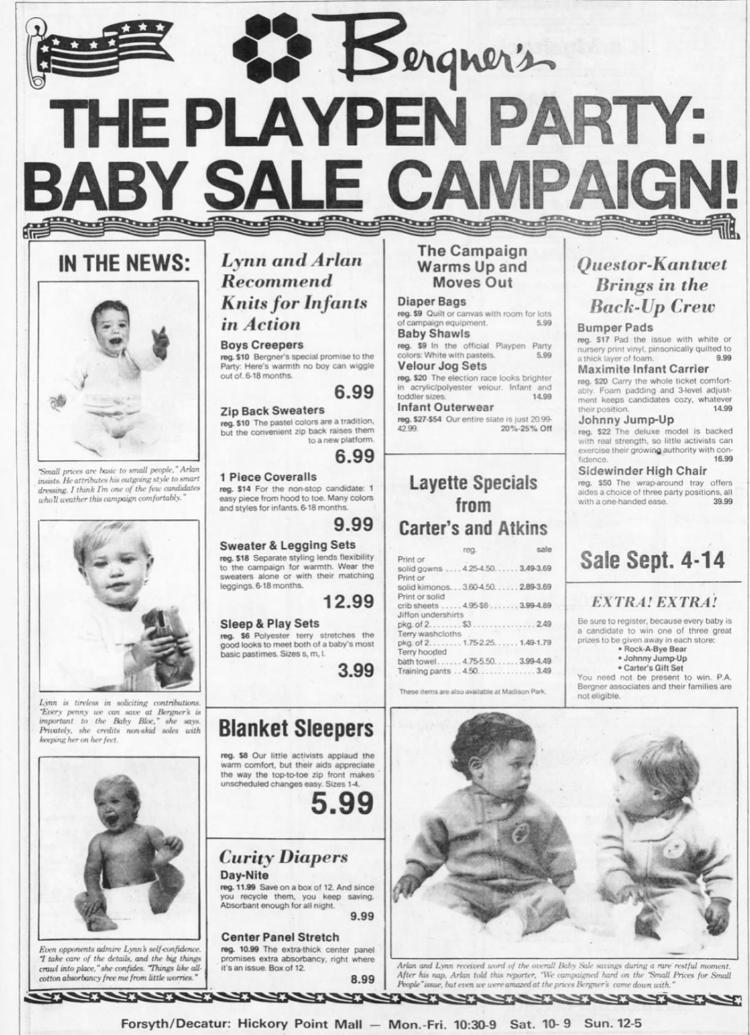 Seniors thanks Bergner's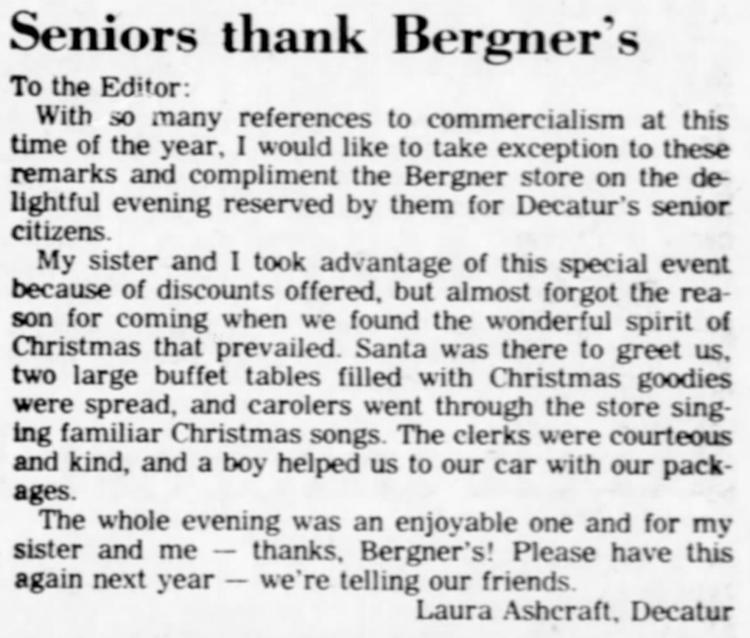 Bergner employees contribute

If you have one of these you're worth more at Bergner's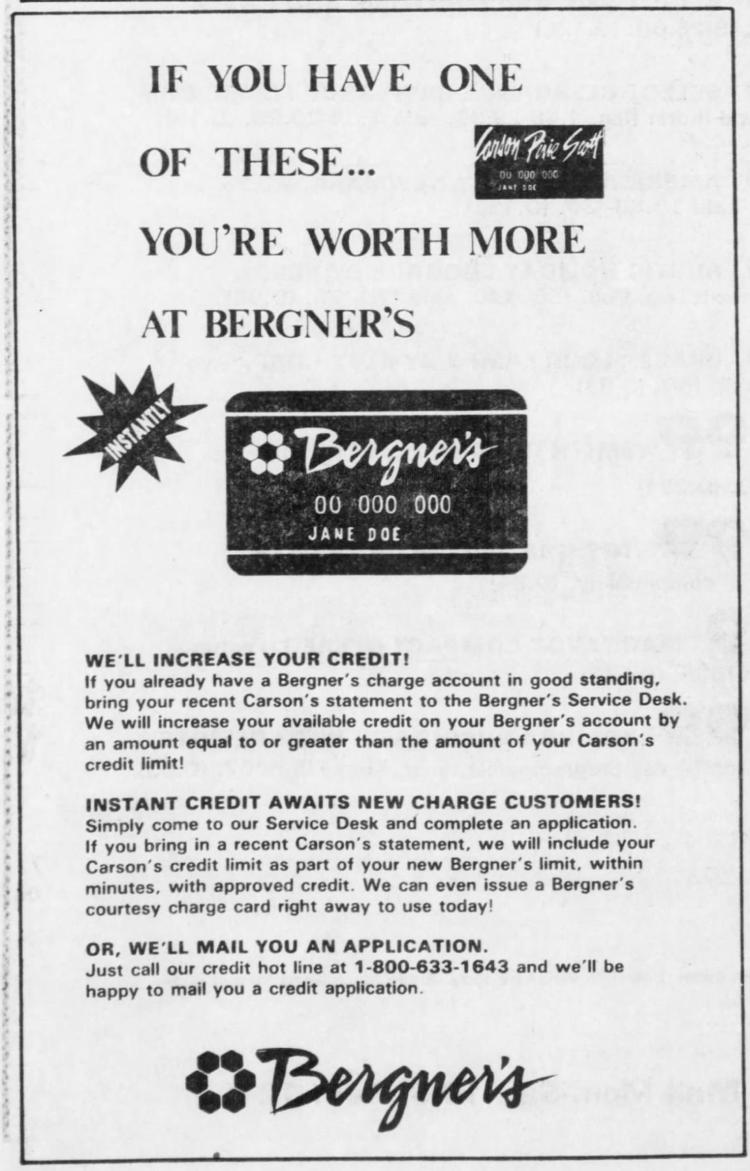 Bergner's congratulates the 2006 World Champions!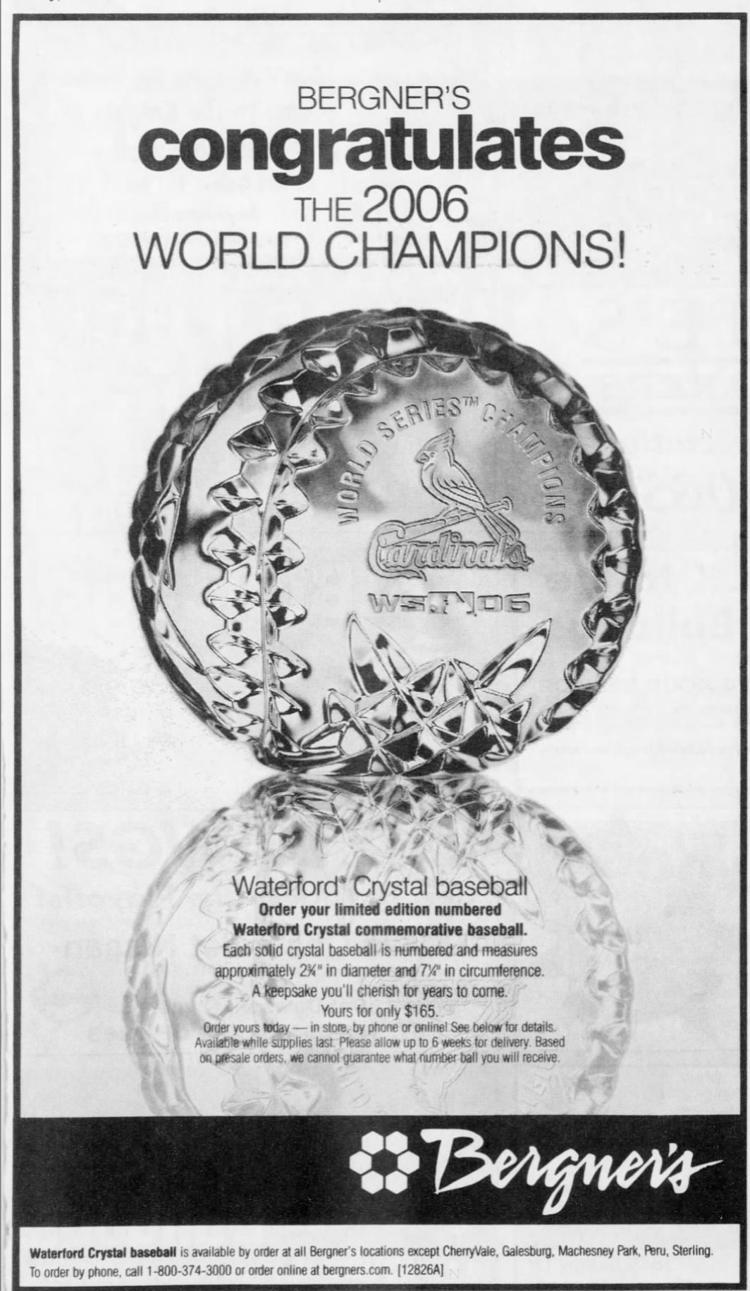 All Eureka vacs on sale