2017 year in review
Business: 2017 was a positive one for Decatur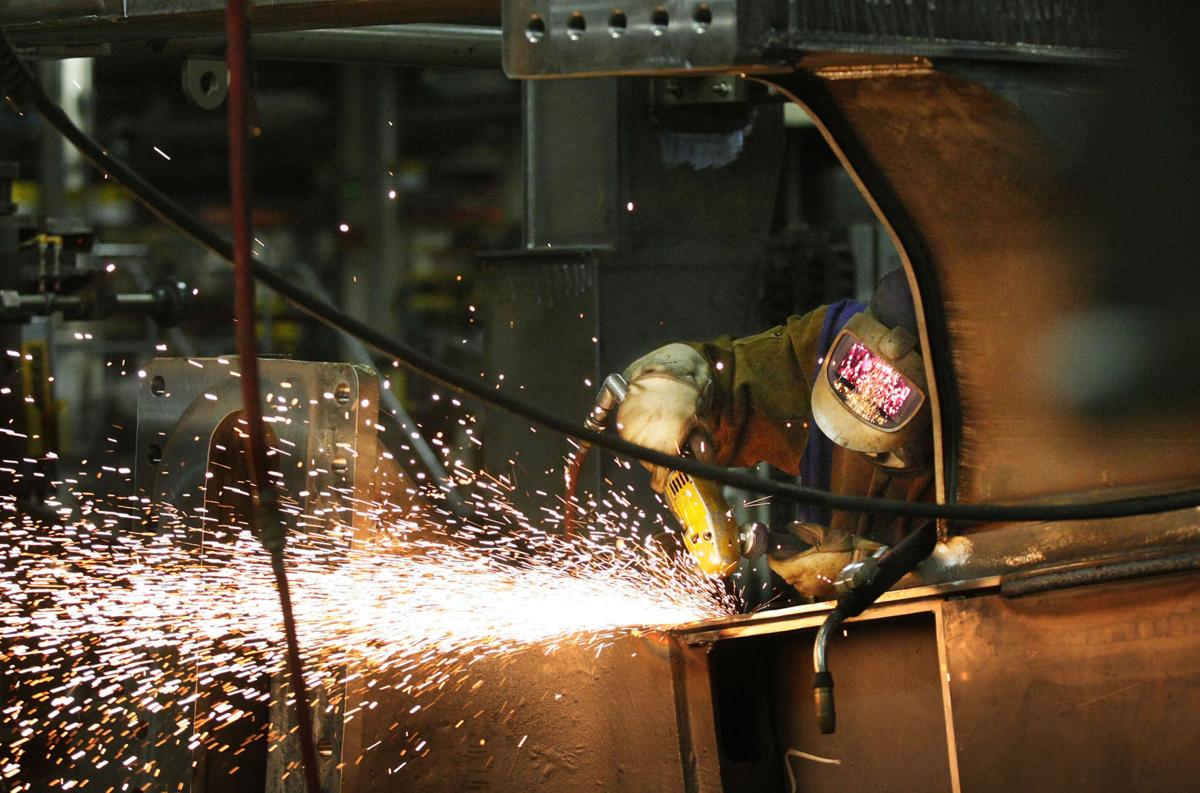 A new contract. The addition of a new product line. Increased hiring.
You don't have to be a math genius to figure out these happenings involving the Decatur Caterpillar plant in 2017 add up to good things for Decatur and the surrounding area.
Caterpillar's anticipated resurgence after a few down years that resulted in hundred of local layoffs, is just one of the business highlights for the year that lay the groundwork for positive things in 2018 and beyond.
"2017 was a good year, providing the foundation we need for 2018," said Ryan McCrady, president of the Economic Development Corporation of Decatur and Macon County. 
CLIMBING CAT
In March, Caterpillar announced the decision to move machine production out of its Aurora facility to other U.S. manufacturing facilities. Large wheel loaders and compactors are moving to Decatur, adding about 500 jobs, the company has said.  
The addition of the new products and renewed optimism that the mining segment — for which the Decatur plant supplies large trucks and other equipment – already is fueling a hiring surge.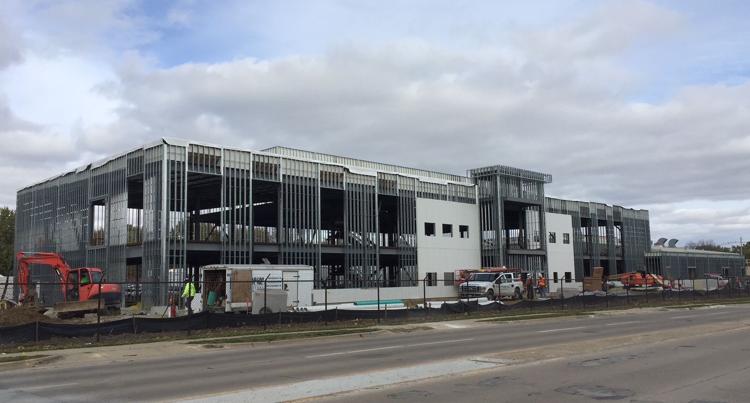 "We are extremely thankful for all of the assistance that our community partners have offered during this hiring uptick," plant manager Rick Moore said. "Being able to go out into the community and talk about the opportunities at Caterpillar Decatur has been very helpful in making sure we have applicants in the pipeline to fill these positions."
These positions will be added over the course of the production line transition, which is expected to last until the end of 2018.
The company said open positions are posted to Caterpillar's Career Page (caterpillar.com/en/careers.html) and those interested can apply through the site. Click 'Search for Jobs', click 'production' under job field and add in Decatur, IL as the location.  
COMMUNITY INVESTMENTS
Caterpillar isn't the only company making an investment in the community.
Akorn Pharmaceuticals celebrated a 30,000-square-foot expansion to its existing packaging facility on Wyckles Road. The $5.6 million project helped retain 200 jobs and created 25 additional positions.
Akorn also broke ground on a $25 million expansion of its Grand Avenue facility in October, the expansion to include a new lab among other additions.
Other projects included a new Aramark Distribution Center on Mound Road, the Macon County Law Enforcement Training Center and the addition of two hotels – a Hampton Inn on Mount Zion Road and a Holiday Inn Hotel and Suites on Wingate Drive.
McCrady mades specific mention of the hotels, noting they signify a need for rooms to meet the needs of visitors. And Macon County saw its share of visitors this year.
In addition to usual crowd of people from all over the world who attended this year's Farm Progress Show, a group from the Chicago International Trade Commissioner's Association spent two days learning about the Decatur economy and opportunities in the area for business development and expansion.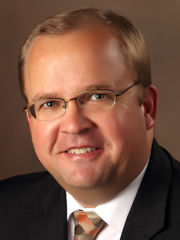 "This is putting Decatur on the map for a lot of us," Michael Cappiello, who works in marketing and promotion for the Italian Trade Agency, said at the time. "Coming to Decatur and seeing the rail infrastructure has left an impression."
McCrady said the tours allow an opportunity to reach up to 70 countries that have offices in Chicago. Representatives from Ecuador, Bulgaria, Spain, Pakistan, Korea, Italy, Hong Kong, Argentina, Hungary, Mexico, South Africa, Haiti and Philippines took part in the visit.
"This can be helpful to make those connections," McCrady said during the visit. "Many of them work in Chicago and live in the city and have no idea what's going on in Decatur."
While the national retail climate did result in a fair share of store closings in Macon County, some local residents, developers and a handful of regional and national retailers have, or are in the process of, opening stores locally. 
FOCUS ON WORKFORCE
One of the primary challenges to attracting and keeping companies in Macon County, is the availability of a viable workforce.
The announcement last week of the new Dwayne Andreas Ag Academy is one example of what is being done to provide young people with information about agribusiness and the various jobs that are available locally.
One of the challenges local official have cited is a disconnect between the jobs and people having the skills needed to fill the positions.
A consortium involving Workforce Investment Solutions, Richland Community College, the city of Decatur and the Decatur Public Library are taking steps to address the issue.
The consortium will provide adult education classes downtown including free high school equivalency, GED preparation, English as a second language and BRIDGE programs to provide students with basic skills before transitioning to college and/or employment.
McCrady said two of the things companies look for when looking to locate in a community are its workforce and access to transportation.
QUALITY OF LIFE
The third thing potential businesses look for is quality of life, and McCrady said the community is taking great stride in this area, too. 
He said there appears to be a renewed interest in working together to address areas of concern, whether it be improving neighborhoods, schools or adding new attractions that will make the community a destination for visitors, new businesses and, with any luck, residents.
"I think people truly understand the limitless potential of this community to attract and retain businesses," he said.