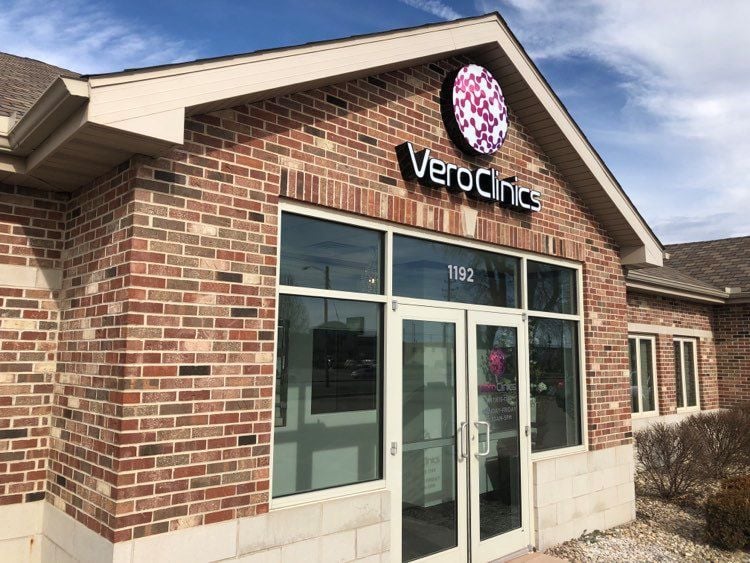 DECATUR — Dr. Jeffrey Pfeiffer spent nearly a decade researching integrative medicine, a practice that emphasizes healing rather than relieving symptoms.
In late October, he opened Vero Clinics in Decatur. The clinic offers treatment plans involving IV fluid injections and hormone replacement therapy. IV treatments work to fight both physical diseases, as well as improve mental health. 
An example is the four-week IV Nanoparticle Silver Treatment used to help the body fight microbes and treat chronic Lyme disease and chronic inflammatory disease. Pfeiffer said about 24% of the population suffers from chronic inflammatory disease, himself included, but it's commonly undiagnosed and left untreated. 
"If you're pleased with the path you're on, there's probably no role for my clinic," Pfeiffer said. "But if you're not, that's where we come in."
Other treatments vary and can help a number of health issues, like heart disease, stress, depression, improving the immune system. The clinic also offers hormone replacement therapy where a pellet is injected into the skin. It dissolves and is replaced approximately every five months.
"They're like little Tic-Tacs that go under the skin and dissolve, as opposed to other traditional routes of hormone replacement," Pfeiffer said.
Before starting the business, Pfeiffer practiced women's health for nearly 20 years at Vita Center for Women. The practice was recently taken over by HSHS Medical Group and is now called Benefi Center for Women. After seeing a consistency in diseases left undiagnosed and untreated, he moved onto integrative medicine. 
Vero Clinics recently relocated from 985 South Side Drive to 1192 E. Pershing Road. Treatments cost $95 to $350 depending on length of sessions and the specific treatment. Patients can pay per session or buy multiple-session packages for a bulk discount. An itemized bill is provided for patients to submit and get reimbursed by their insurance providers.
The clinic is open 8:30 a.m. to 5 p.m. Monday through Friday. The menu of treatments and additional information is available at veroclinics.com.
---
Photos: New health department administrator to focus on community
Contact Garrett Karsten at (217) 421-6949. Follow him on Twitter: @GarrettKarsten
The business news you need
With a weekly newsletter looking back at local history.