DECATUR — Management of the Fairview Plaza complex, which is losing two major tenants in Kroger and Convey Health Inc., said it is taking the situation in stride. 
Kroger announced Thursday that the store at 1401 W. King St. would close at the end of August, saying the store was no longer profitable. It said its human resources department would work with the 95 employees to prepare for the transition and try to find them positions at other Decatur Kroger stores, which are located in Brettwood Village on the city's north side, Airport Plaza on the city's east side and South Shores Plaza.
Representatives of Main Place Properties, which manages Fairview Park Plaza, said they see both challenge and opportunity in the situation. 
"Commercial real estate is full of ups and downs," said Tim Raycraft, of Main Place, in a statement. "We are looking at a space that consistently has sales well in excess of $20 million. We believe that there are operators that can make a profit based on those historical numbers."
Maddison Daniels, property manager for the Plaza, said the company hates to lose the great tenants but has already begun marketing and seen interest in both spaces. 
Workforce Investment Solutions, a county agency that administers federal and state job training programs, is mobilizing to help the affected employees of Convey and Kroger.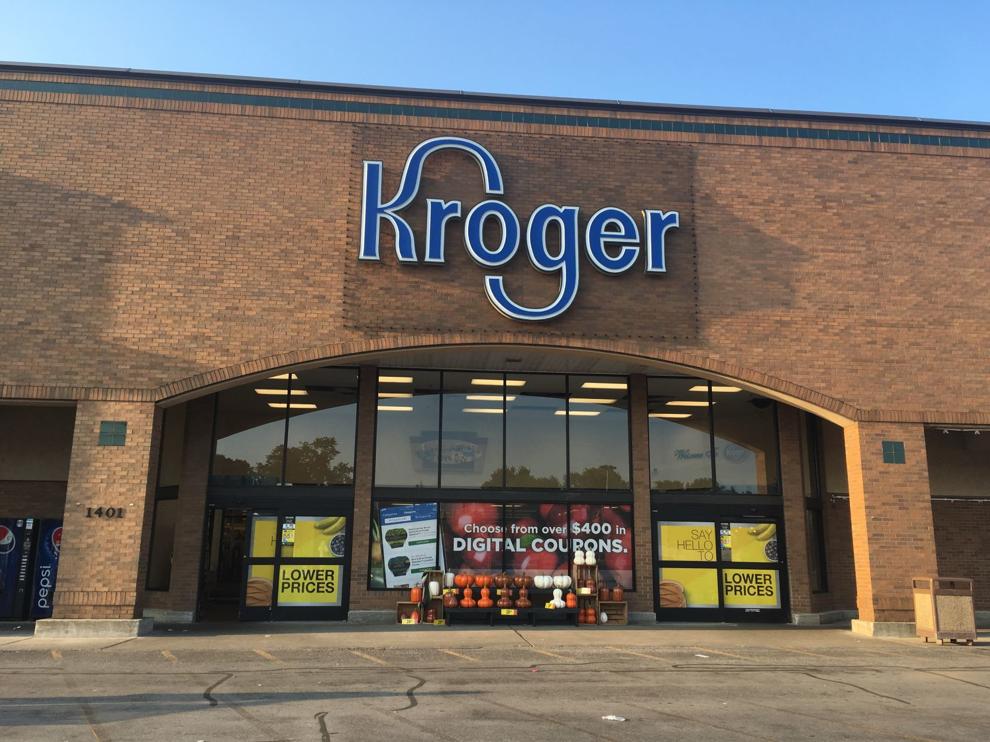 Executive director Rocki Wilkerson said the market still remains in the favor of job-seekers. Statistics released by the state on July 26 show that while the Decatur metropolitan area's unemployment rate grew by two-tenths of a percentage point in June compared to last year, the area has gained 900 non-farm jobs over the calendar year.
The agency, 757 W. Pershing Road, offers computer access, assessments, statistic information and counseling to anyone looking to seek employment, Wilkerson said. Her team has already begun working with Convey management to inform its employees about the opportunities the agency provides — a process Workforce calls "rapid response," Wilkerson said.
As for Kroger, Wilkerson said Workforce will soon make an attempt to set up rapid response sessions with those workers, too. These efforts are just one part of how the agency works to inform job-seekers that they do have options with in the city, she said.
"We're ripe with resources," Wilkerson said. "It's just a matter of connecting the dots."
Brigid Kelly, communications director for the United Food and Commercial Workers Union Local 700, said the union represents clerks at the store, but she could not give a specific number. She said the laid-off employees could be transferred to another store as part of the contract between Kroger and the union. 
"We will do everything we can to make sure people who want to transfer have the ability to do so," said Kelly, who is also an Ohio state representative. "We will keep doing what we do to help them."
Kroger stressed that the closing is not a reflection on the store's employees or their work.
"The associates have performed extremely well and have been committed to customer service in spite of the business challenges around them," it said. "Kroger will continue to count on their dedication through the coming month."
Spokesman Eric Halvorson said the company would try to sell the food at the existing store rather than move it to other locations. It isn't likely to receive more shipments of perishable products, so the shelves won't be stocked as readily as they might have been, he said. Shoppers can watch for markdowns on the products in stock. 
The company also said Thursday that it will close its Lincoln store at 1475 Woodlawn Road at the end of the month, citing a similar lack of profitability. 
Including management, there are 76 employees at the Lincoln location. There are no other Kroger stores in Lincoln.
"This isn't a decision we liked to make, obviously, but losses have been significant in both the Decatur and Lincoln stores," Halvorson said. "There is nothing to indicate that a turnaround is coming. We just had to make that decision with the leases coming up."
Lincoln Mayor Seth Goodman said city officials had no clue the store was in danger.
"I spent much of the morning fielding calls from disappointed residents," he said. "It's unfortunate. I have a call into Kroger and am anxious to talk to them because we would like to try and save it, but that doesn't appear to be possible. We will work to try and fill that space and find jobs for those employees."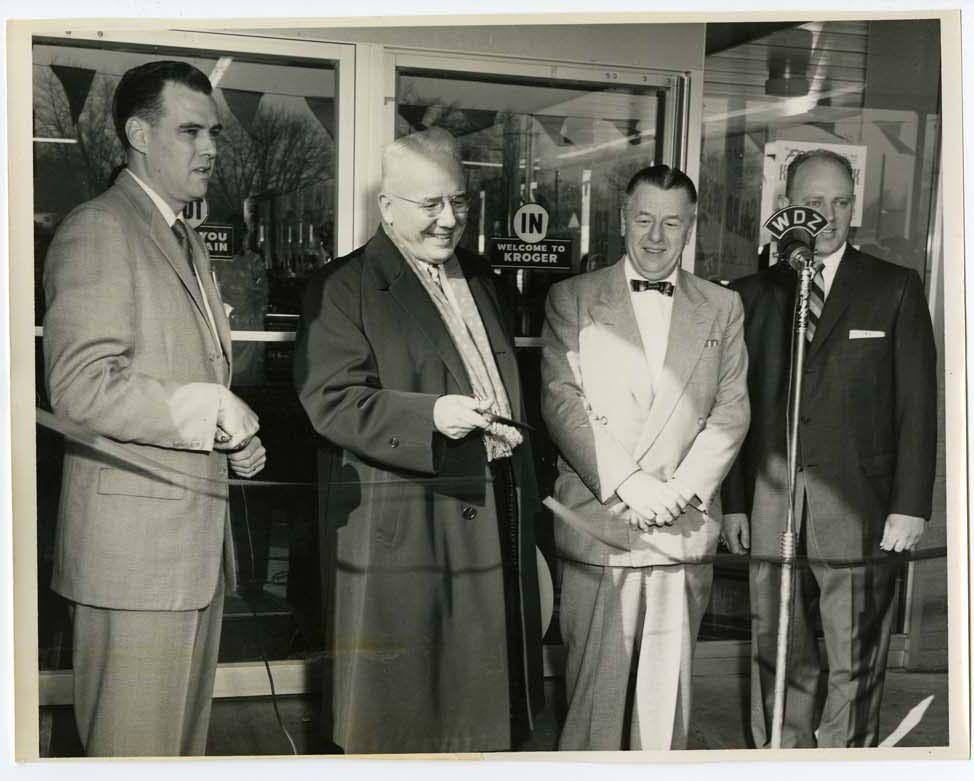 Kroger was one of the first tenants of Fairvew Plaza when it opened the 1401 W. King St. in 1958.
"The Kroger store is completely self-service, from the eye-level rows of canned and packaged foods to the mirrored, refrigerated fruits and vegetable racks. Customers serve themselves from true temperature meat cases," the Decatur Herald & Review reported in a story about the opening.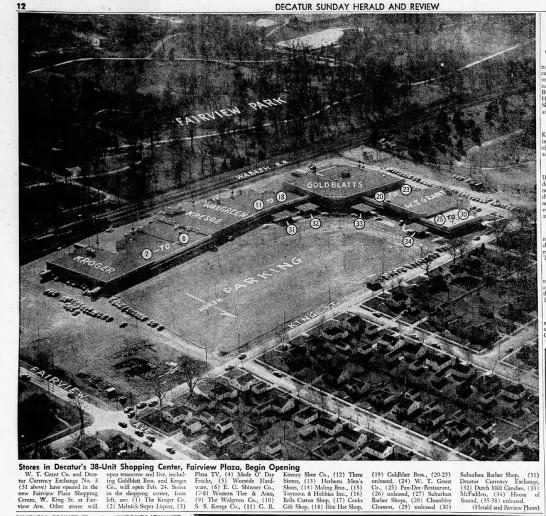 Three-hundred people applied for 58 jobs, the newspaper reported. Lt. Gov. John W. Chapman was at the ribbon-cutting. The store expanded in 1976.
On Tuesday, the company announced it would be closing a store in Springfield, Ohio, saying the location was not profitable, the Springfield News-Sun reported.
Cincinnati-based The Kroger Co., which dates to 1883, has about nearly 2,800 stores in 35 states, with sales of $115.3 billion annually.
The company has 63 Kroger and Food 4 Less locations in Illinois, with more than 5,600 employees.
Other original tenants of Fairview Plaza included S.S. Kresge, Goldblatt's, Westside Hardware, McFadden's Camera Shop and Shinner's Meat Market.
Ryan Voyles and Scott Perry of the Herald & Review contributed to this story. 
---
Look back: Kroger in the Herald & Review archives
Decatur Daily Review January 1958.jpg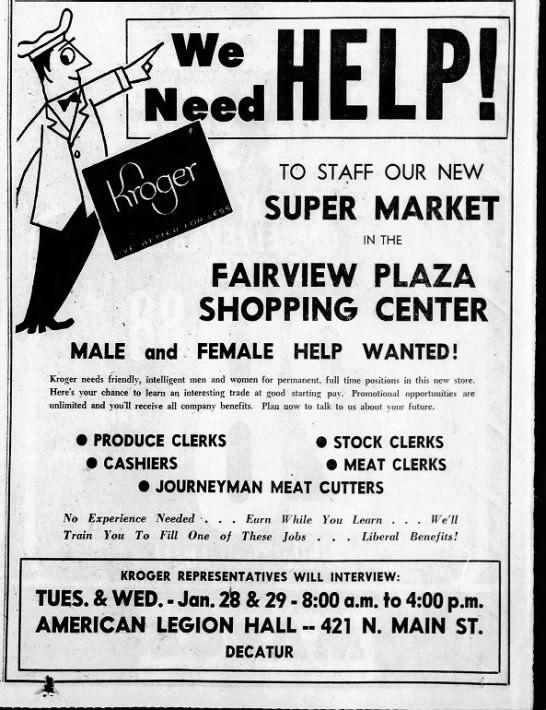 Decatur Herald January 1958.jpg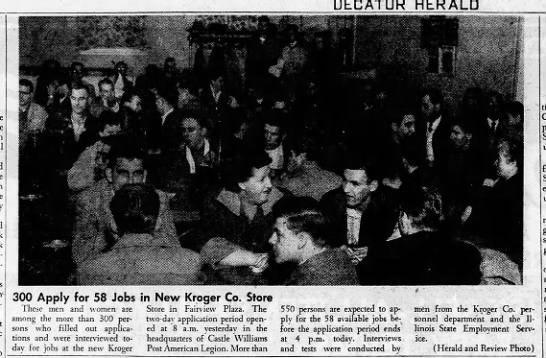 March 1958.jpg

The Decatur Daily Review 1971.jpg
The Decatur Herald 1958.jpg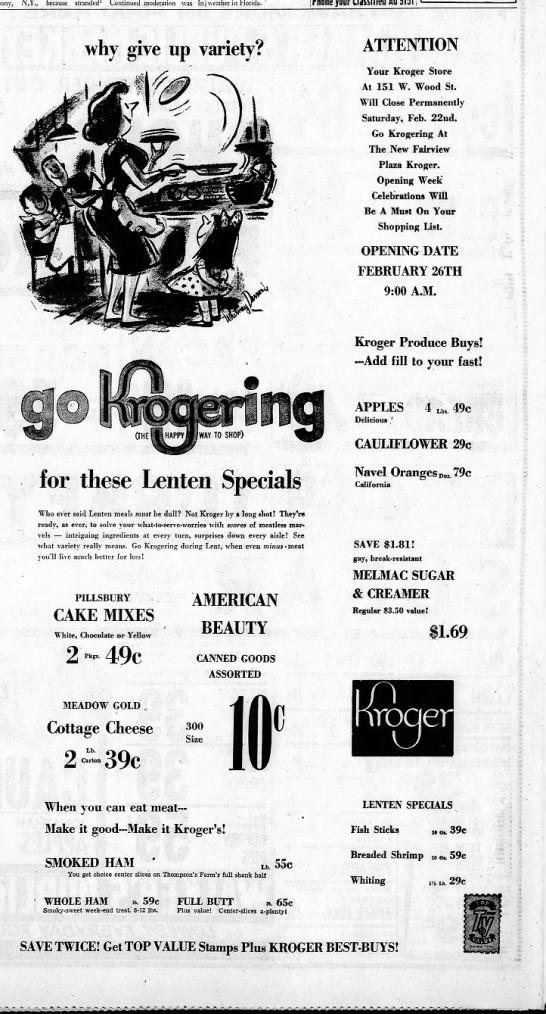 The Decatur Herald 1959.jpg

The Decatur Herald February 1958.jpg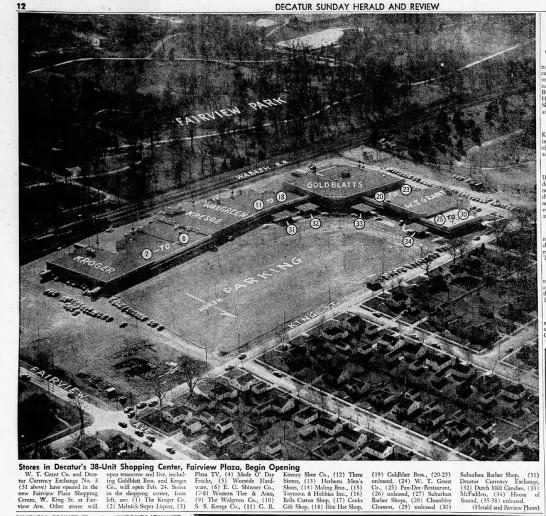 The_Decatur_Daily_Review_Wed__Sep_2__1959_.jpg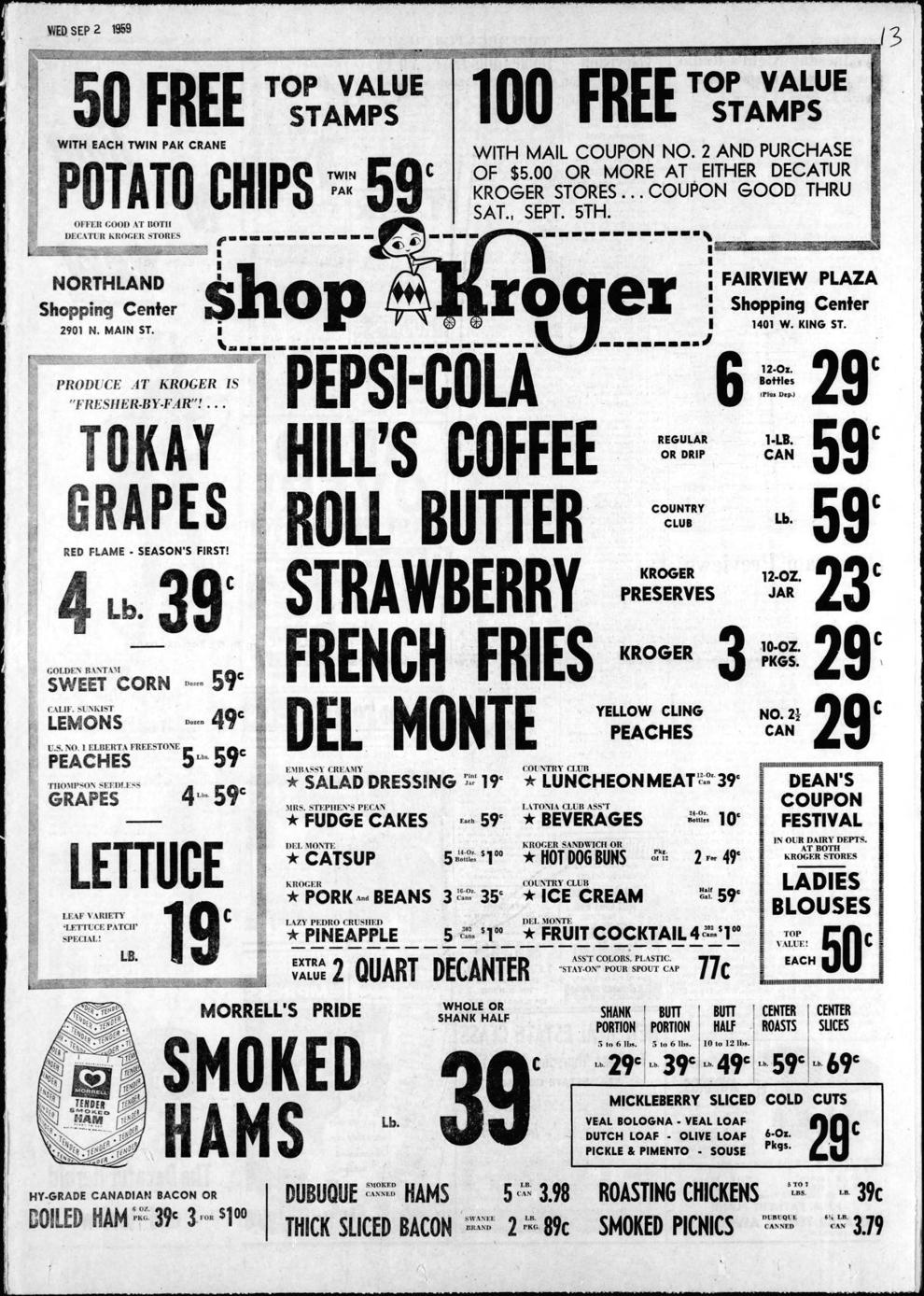 The_Decatur_Herald_Mon__Feb_24__1958_.jpg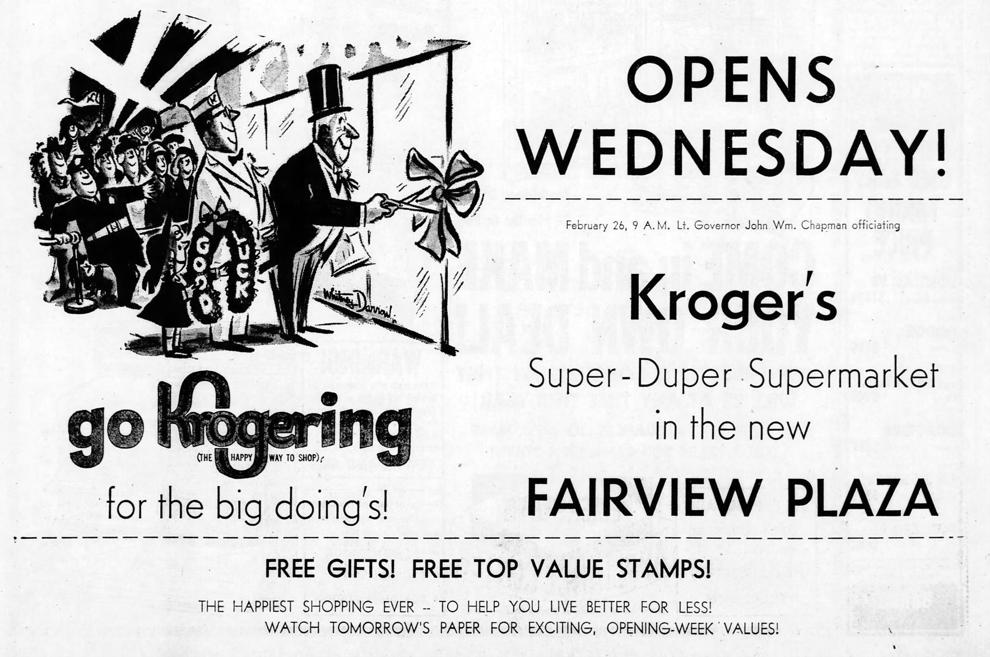 Kroger Fairview 1976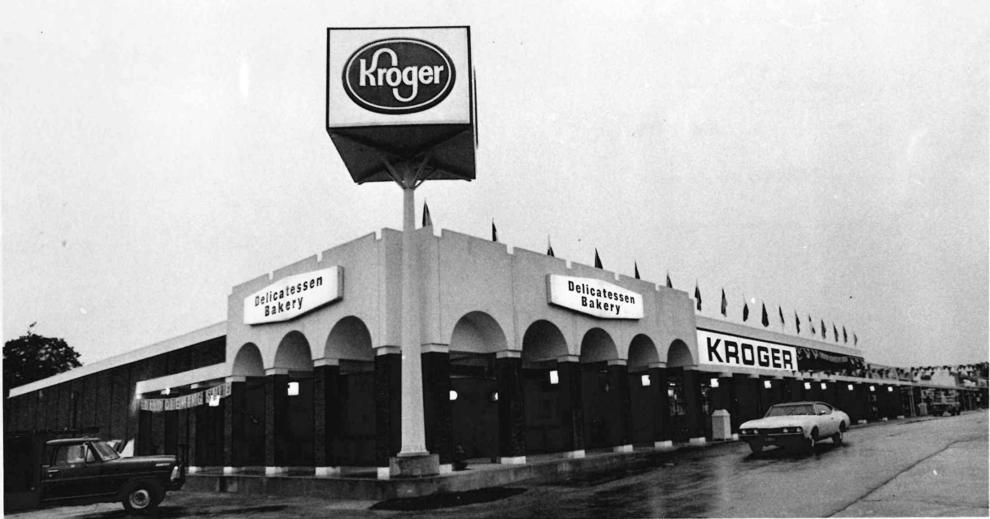 Kroger Fairview remodel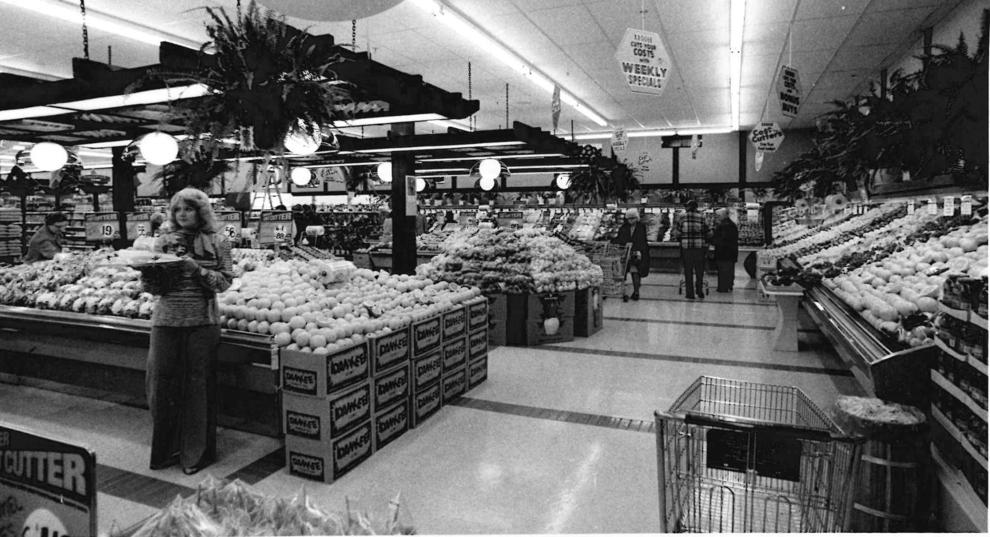 Remodel 1985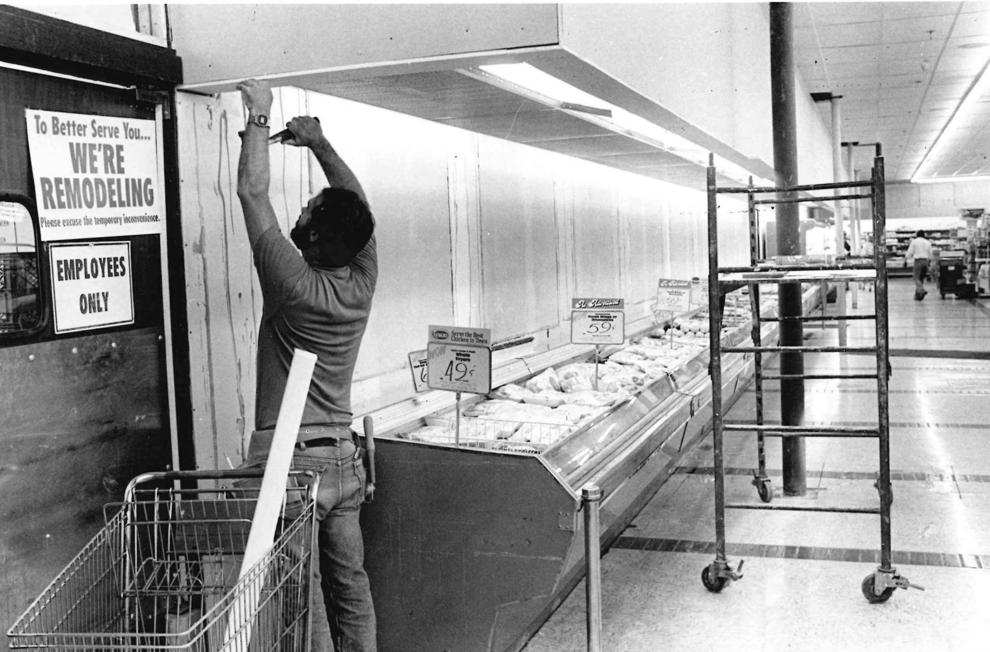 Contact Jaylyn Cook at (217) 421-7980. Follow him on Twitter: @jaylyn_HR