topical
featured
top story
Macon County economy
For Hickory Point Mall, a perilous path forward
FORSYTH – Hickory Point Mall has ruled as the king of Decatur-area retail, a crown it has worn since its coronation in Forsyth in 1978.
But Hickory Point and its fellow mall monarchs of conspicuous consumption are now feeling the pressure of online barbarians at the gate.
True, cyberspace retailing remains only a fraction of the way Americans buy stuff, less than 10 percent of the total marketplace according to the U.S. Department of Commerce. And yet online sales continue to grow at an exponential rate, and increasing numbers of brick-and-mortar retailers cite internet-based competition for their own sagging profits.
Many of those shops are closing out of the mall kingdoms to leave bare ruined choirs where late the sweet tills sang. Of the 1,500 malls built between 1956 and 2005 that are still around, retail expert Robin Lewis, co-author of the book "The New Rules of Retail," predicts half will be history in the next decade.
Marion Mallard, 15, and her friend Makenna Ingle, 14, say they can believe it. Both Decatur teens recently emerged from Hickory Point Mall where Marion, lucky enough to have been invited to her high school prom, had managed to find a decent pair of shoes at Shoe Dept. Encore. But she says dwindling shopping choices at the mall don't auger well for its future.
"Will the mall be here in 10 years? I kind of doubt it," said Marion. "It's been a great place for a long time, but I doubt it's going to be around much longer."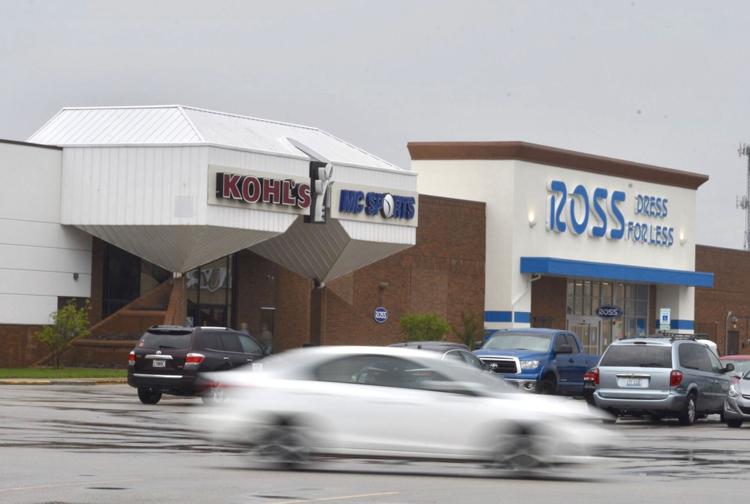 Back in the 1980s, the mall was the place for teens and pre-teens to hang out and be seen, a social hot spot. Both girls said some of that tradition had bled down into their own earlier years, but not anymore.
"Most activities are outside of here now," said Makenna, glancing at the looming mall. "And I do shop online for certain things."
Some fading malls are dodging the fatal kiss of the wrecking ball to find repurposed resurrection. Office space, churches, medical centers, colleges classrooms and even hockey rinks have found homes. In an era when retail stories rise and fall faster than a teenager's attention span, anything seems worth a shot to keep the doors open and the foot traffic shuffling in.
Hickory Point Mall isn't ready to abdicate its retail reign just yet, though, despite previous losses of major tenants like Sears and J.C. Penney and, in the last six months, the departures of Payless Shoe Source, The Children's Place, MC Sports, Kirlin's Hallmark, Rue 21 and The Limited. Mall managers, CBL & Associates Properties Inc., remain decidedly upbeat, and hear opportunity knocking with all the subtractions, not defeat.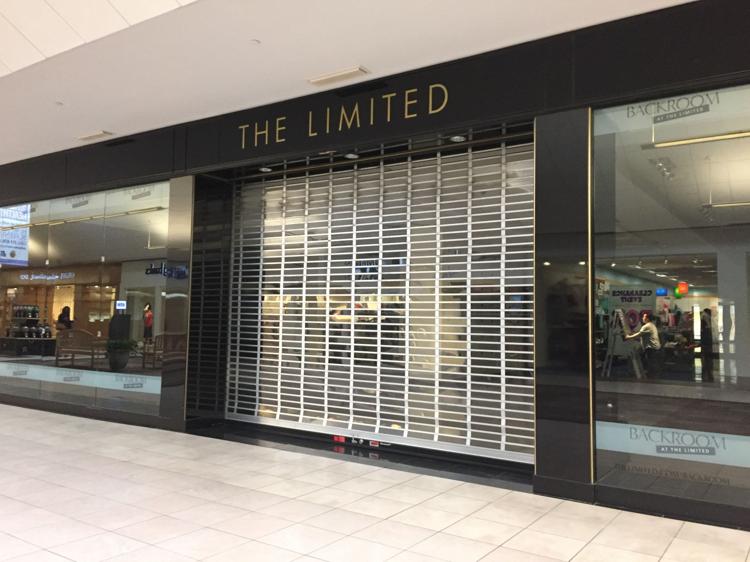 "We see this as an opportunity that will have a positive impact on the mall," said Catharine Wells, director of corporate marketing and promotions for Chattanooga, Tenn.-based CBL & Associates. "These closures allow us to take underperforming space and convert it into fresh, new retail, driving traffic, sales and growth to the entire property."
And her optimism is supported by new arrivals: Hobby Lobby is a popular addition filling out the former JC Penney space and Hickory Point will soon welcome off-price retailer TJ Maxx, due to open later this year.
Wells said the CBL leasing team is "working diligently" to bring in "new and unique concepts" for the mall.
"Hickory Point is a vibrant shopping destination and offers a diverse selection of retailers and restaurants and continues to make a vital contribution to the overall economy in Forsyth and the surrounding community..."
And there is no doubting of the vibrancy of that sales tax economy. Village-wide sales tax figures supplied by Andrew Zupkoff, community and economic development director for the village of Forsyth, show the mall is part of sales tax revenues that were worth more than $4.2 million in 2016. Using 2015 as a sample year, per capita sales tax worked out at $1,200 in Forsyth compared to just $300 in Decatur.
Zupkoff said the village sales tax revenue runs at "an unbelievably high margin," and outpaces the returns of Chicagoland communities like Gurnee and Schaumburg.
"Pound for pound, resident for resident, Forsyth is one of, if not the strongest community in the state when it comes to sales tax revenue," he said.
The village's diversification of sales tax revenue sources — think giant non-mall stores like Menards and Lowe's, plus hotels — is why Forsyth Mayor Marilyn Johnson doesn't fret too much about the mall's ultimate fate. But she is worried about it. "It's a little scary," she said.
She does think the physical mall will survive in some form but believes it will have to change and adapt.
"Maybe have a dance studio in it, uses like that," she said. "I think that, yes, there is probably going to have to be big change in the malls; online shopping has hurt so many stores."
Associate professor Anthony Liberatore, director of Millikin University's master of business administration degree program, said there is a lot more going on here than online competition. He said many traditional brick-and-mortar stores are hobbled by hefty debt burdens that fueled their expansion but didn't leave them much room to maneuver when sales dimmed even slightly.
Couple that with an increasingly hollowed-out middle class strapped for disposable income and a nation that is awash in more retail space per person than any other place on earth, and you've got major problems.
"Now add to that online sales, and you are looking at retail bankruptcies on the rise," he added.
Liberatore said the "creative destruction" of capitalism means that new, better, more efficient ideas ramp up productivity and eventually create new jobs and new ways of doing things.
The professor said that is how we got the economy and society we have now, but the capitalist destructive-creative engine never stops churning, and each generation must go through tectonic shifts in the way things are done. That, he said, is what is happening to the traditional shopping mall, which has been under pressure now for a decade.
"It's our generation's turn to see how the markets work," he said.
Whatever retail method comes out on top, nostalgia remains a commodity of the soul you can't buy at the mall or online, and yet finds plenty of takers.
For keen shopper Michelle Manley, it's on offer only at the mall, where a corner of her heart remains forever Hickory Point. She worked there and met her husband-to-be, Ben, at the mall, where he worked as a security guard. They married in 2001 and even tied the knot at the mall, getting married in the New Day Church which used to rent space there.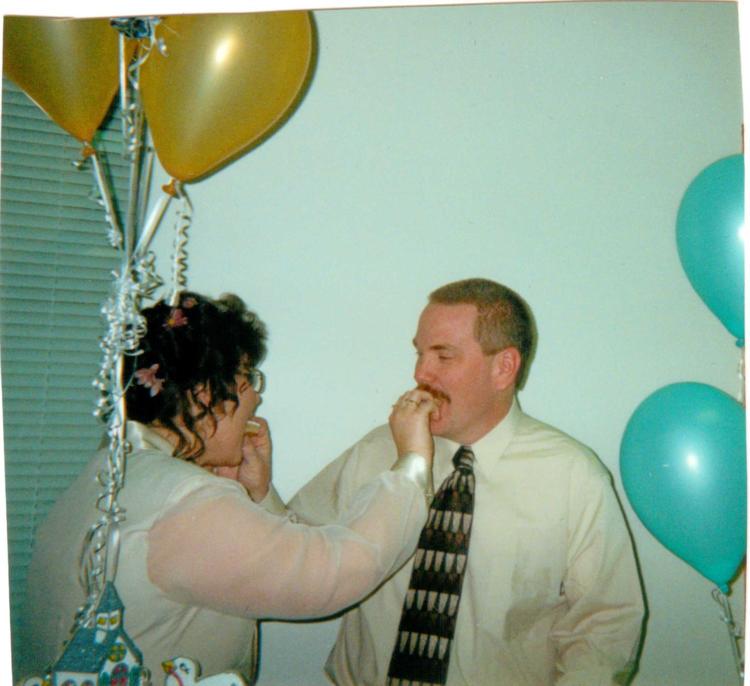 "And we baptized our son at the mall, too," said Manley, 50, who lives in Assumption. "Isn't that awesome?"
Both the Manleys are worried for the mall's future and hope it can find a way to endure, like their marriage. They know the world's shopping is running away in a series of mouse clicks but said online isn't the same as being there.
"Oh, the mall at Christmas, the hustle and the bustle and taking the kids to meet Santa," said Manley, her voice taking on a faraway tone. "That's what it's all about."