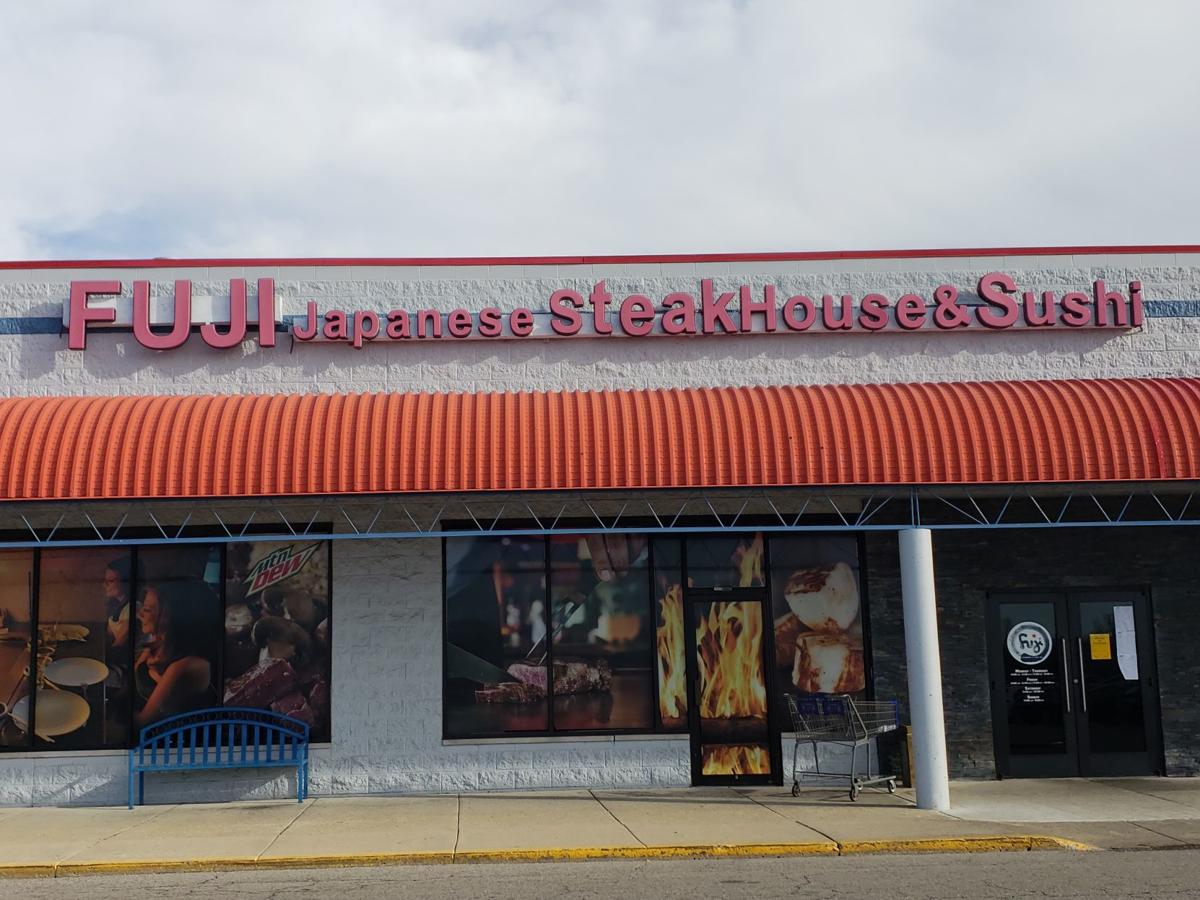 DECATUR — Fuji Japanese Steakhouse & Sushi Bar at 4292 Prospect Drive reopened Friday evening for dinner service after correcting health violations that prompted its second closure in seven months by the Macon County Health Department.
The closure followed a routine inspection of the business on Wednesday.
A report detailing the reasons for the most recent closure was released Friday. The report included a malfunctioning refrigeration unit and prep table that allowed some products to exceed maximum temperatures, "many" flies in the building and not having a manager in charge.
The report showed the temperature of the walk-in cooler between 48 and 50 degrees. It should have been under 41 degrees. Any items in the unit that were above 41 degrees at the time of the inspection were discarded, the report said.
Sanitation issues included the prepping of shrimp without gloves, excessive levels of bleach in sanitation buckets, products stored in unrelated cartons or without markings, and the unsanitary handling of things like an ice scoop on a counter and rice dispensing spoon in stagnant water. The report also noted an employee drink in a bottle was placed in the ice machine.
You have free articles remaining.
"This is obviously a failure on my part," owner Kevin Wong told the Herald & Review. "I have good people working for me. They were under-trained" when it came to the importance of following protocols that may have identified and prevented some of the issues. That includes failing to maintain the log showing a check of the temperature in the walk-in refrigerator.
But Wong is confident the practice of taking the temperature of the meat and produce before it was prepared was followed, meaning the health of the lunchtime customers wasn't at risk.
"Luckily, the inspector was able to catch this," Wong said, while adding he wished the issue could have been resolved without his having to close the restaurant.
"I failed to deliver," Wong said. Because of health issues, Wong said he is spending less time in the restaurant. But he said he would love to talk with anyone who has concerns or questions. They can reach him at info@fujidecatur.com.
Wong said he used the time the restaurant was closed to reinforce sanitation protocols, do more cleaning and repair the back door that he assumed was the primary source of the flies.
"A mistake is the best thing in life if you learn from it," Wong said.
After the closure in December, Wong changed rice vendors, believing they were the source of the dead rodent found during that inspection.
Because the complaint that prompted the inspection included cockroach sightings by customers, Wong said he changed from having monthly pest inspections/treatment to having them weekly. He has since gone to twice-a-month inspections.
Contact Scott Perry at (217) 421-7976. Follow him on Twitter: @scottperry66