Confronted with yet another government-induced cost to an already challenging bottom line, Hawkins, owner of Doherty's Pub and Pins in downtown Decatur, knew something would have to give.
One thing that wasn't on the table was cutting the long-term staff he counts on to provide the service and food quality his customers have come to expect.
"If it wasn't for the customers, we wouldn't have a business," he said, and customer retention is linked to the quality of the people he hires.
For this reason, he said, the majority of his employees were already making more than minimum wage. Still, he felt obligated to increase their take-home pay to maintain the gap that exists between seasoned workers and any new hires still needing to prove themselves.
That left the menu — increasing some prices and eliminating marginal items — as the primary target. The prospect of any future hires also will be heavily scrutinized.
Hawkins isn't alone. Businesses, nonprofit organizations and government agencies across the state are going through the same process as they come to grips with a minimum wage that increased from $8.25 per hour to $9.25 per hour on Jan. 1, and will increase to $10 on July 1. But the increases don't stop there.
On Jan. 1, 2021, the minimum wage will increase to $11 and will increase each Jan. 1 through 2025 when the minimum wage reaches $15 per hour.
"For nine years there were many forces that were arrayed against giving a raise to the people who work so hard to provide home care for seniors, child care for toddlers, who wash dishes at the diner, and who farm our fields," Gov. J.B. Pritzker said at the February 2019 bill-signing ceremony. "Today is a victory for the cause of economic justice."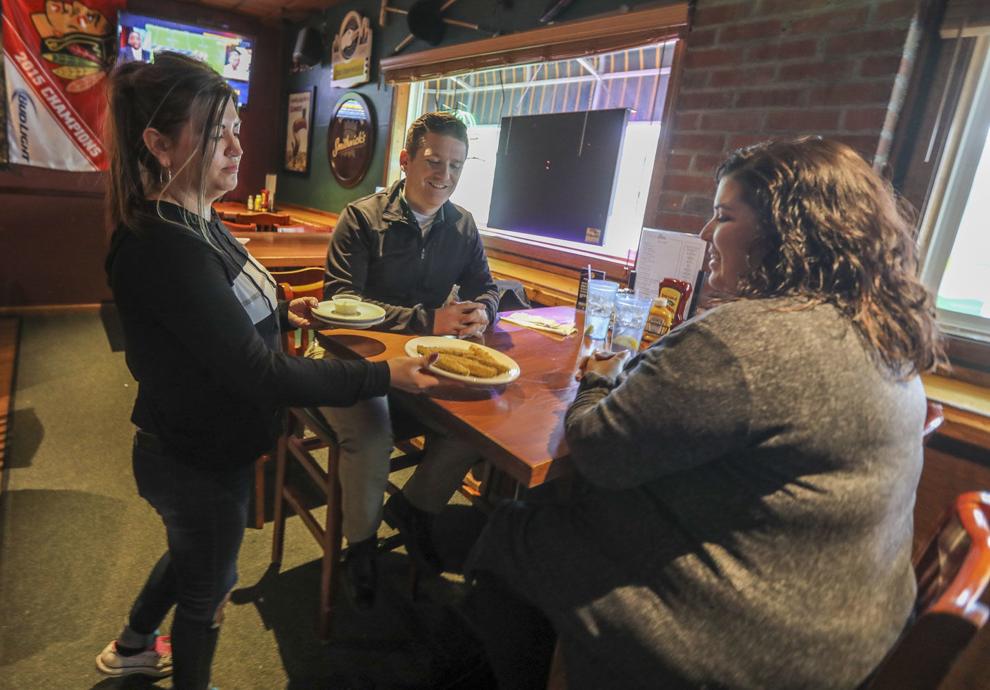 With the signing, Pritzker achieved one of his major campaign promises a little more than one month into his tenure as governor.
The federal minimum wage is $7.25. That also is the minimum wage required for workers in neighboring Wisconsin, Iowa, Indiana and Kentucky. Missouri lawmakers approved an annual minimum wage increase that began taking effect in 2018. The rate there increased to $9.45 this year and will be $10.30 in 2021.
The U.S. House of Representatives in July passed legislation to raise the federal minimum wage to $15 an hour by October 2025. The bill remains stalled in the Republican-controlled Senate.
"The minimum wages that are coming within the next five years create many issues for workers and employers," said Tina J. Gist, president of the Decatur Society for Human Resource Management Chapter. "It is unfortunate we have allowed minimum wage to stay the same for the last 10 years. Especially since our workers are more productive, prices are higher, and the cost of living is higher."
Child care
As Pritzker predicted at the signing event, the employees at ChildCare Plus in Taylorville are getting raises this year.
"Up to 2019, our entry level wages were slightly above minimum wage, but the new wage minimum caused an affect to all our employee wages," said Larry Peterson, chairman of the board for the child care center operated by Trinity Lutheran Church. It has served children ages 6 months to 5-year-old since 2002.
"Operating a child care center in a rural setting is a very cash-flow challenging operation," Peterson said. "You can't charge too high tuition that makes it unaffordable to local customers and yet you have to pay wages high enough to attract and maintain quality employees."
Peterson said the ChildCare Plus has graduated wages for employees based on education qualifications and years of experience. Prior to 2020 the range was $9 per hour to $14.50 per hour. Because of the mandated pay increase, the upper wage amount will exceed $15 per hour this year. In total, it's projected that the additional wages will cost ChildCare Plus an extra $30,000 in 2020.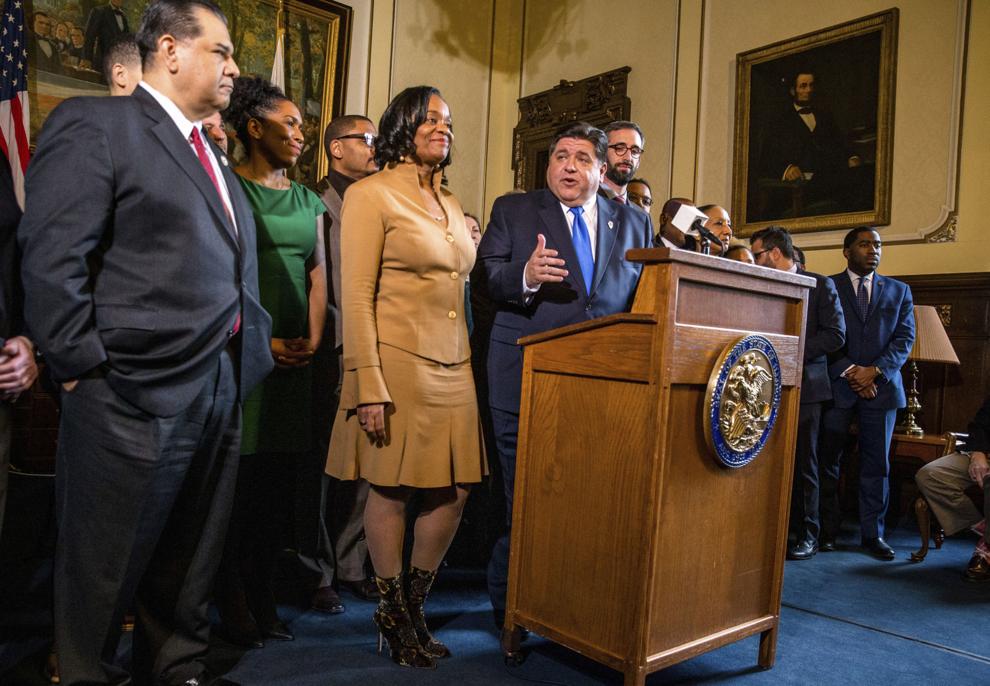 "These increases could not be absorbed by existing income, primarily tuition. Raising tuition 10% was the only solution," Peterson said. "But we are still concerned for the continued viability of the child care center, because we know we will have to raise tuition significantly again every year as opposed to previously minor increase every two years."
Increased costs
Steve Horve, owner of Horve Hospitality Management, did some number crunching of his own.
"It's definitely going to impact my business," Horve said.
Based on current staffing, Horve said it was estimated the increased wages would add $497,882 to the bottom line at his Decatur Conference Center and Hotel when the pay raises have run their course. When you add two other hotels in Macon County and another in Champaign, the additional expense could exceed $1.1 million.
That amount doesn't account for any increases that will be needed to maintain gaps between new hires and senior staffers who have earned increased wages by accepting additional responsibilities or workers with special skills.
"Whoever thinks this is going to work, they think you can just add that onto your costs; you can just raise your rates," Horve said. "The problem is, we have a lot of negotiated rates with large corporations. It's hard to get it back through rate increases."
The only viable option is cutting back on payroll.
A survey by state Chambers of Commerce, released by the Decatur Regional Chamber of Commerce soon after Pritzker signed the law raising the minimum wage, found that 70% of respondents would raise costs, 63% would reduce hours for employees, 62% would slow down hiring for new positions and 48% would lay off employees. Another 17% said they would consider closing their business.  
If the survey results hold true, Gist wonders if lawmakers might revisit the wage increase, taking into account the different business factors that exist between Chicago and downstate Illinois.
Like Hawkins, Horve is concerned about all the additional expenses that are out of their control.
"I'm up against all kinds of things. Real estate taxes are just crazy. Workmans' comp. Now the minimum wage," Horve said. "Three or four years ago, (the city of Decatur) increased the rate for sewer and water. That cost me $30,000 more a year the conference center. And every year, when your health insurance comes up for renewal, it always goes up."
"You're under siege. It makes you wonder if it's worth it," he said, adding the business climate in Illinois and the lower wages that can be offered in neighboring states gives current and future businesses in Illinois pause.
"The risk continues to increase. It's making me tap the brakes" on new projects, he said. "I'm just not sure how much more I want to stick my neck out in Illinois."
Hiring pool
Even before the minimum wage was increased, many businesses were already positioning themselves to do more with fewer people.
And while the loss of more jobs brought on by the pressures created by the minimum wage increase and other factors are a concern, there is an undercurrent about the impact these changes it will have on the overall quality of the workforce.
Rocki Wilkerson is director of Workforce Investment Solutions, a program that helps job-seekers obtain gainful employment at companies in Macon and DeWitt counties in positions that will pay more than minimum wage.
In her conversations with employers, Wilkerson said the biggest concern they have about the local workforce is the lack of soft skills. Things like showing up on time, dressing properly, following directions and being respectful.
"I think most people learn those skills with their first job and if there isn't an opportunity for an employer to pay you minimum wage when you bring nothing to the plate, then who does the responsibility fall to so people have these skill sets," she said. "Those are critical skills that are not being met."
Wilkerson said most of the jobs that are paying minimum wage were intended to be stepping stones to better opportunities, through advancement in the same company or providing the skills that can be transferred to a better-paying job elsewhere.
The Decatur Park District, especially during the summer, is one of those training grounds.
Last year, the park district employed 450 part-time workers, said Kristin Sowa, chief financial officer. A majority of those workers were seasonal help consisting of high school and college students.
It's estimated the same level of workers would cost the park district an additional $125,000 to $150,000 this year, she said. After year five that amount could reach $900,000. In both cases, the numbers don't include maintaining a current gap between workers and supervisors.
Sowa said those additional costs will certainly be a part of upcoming budgets discussions, along with an examination of programming fees and attendance.
"We will be looking for efficiencies in other line items and look to be more efficient in the hours. I don't know if that will be fewer hours worked or fewer people, " she said. "It will be some combination of those. "
Up against major retailers like Target, which announced plans in 2017 to pay its team members a minimum of $15 per hour by the end of 2020 (the current rate is $12), and other national corporations who call the area home, Horve said the local marketplace was already adjusting on its own to attract and retain quality workers.
He said that was the case in Champaign, where the starting wage for some jobs at his hotel there were increased because of competition from other local businesses.
A crew person recruitment sign at a McDonald's in Decatur promoted a pay rate of $11 per hour for eligible employees 18 and over who have perfect attendance after their first 30 days, in addition to other benefits. The starting wage for these same employees is $10. Shift managers can make $13.50 per hour after training is complete.
Gist said there is another aspect of the higher wage that works against young jobseekers.
"Increasing the wage will make entry-level jobs more desirable for older workers that are looking to make extra money" to offset the cost of benefits and living longer, she said.
For Horve, the primary issue is too much government control.
"What bothers me is I don't think it's fair that the government steps in and tells you what you are going to pay your employees," Horve said. "It's all well and good when the economy is strong … but what happens when we have a recession, when your business has a downturn. You're going to have to get rid of people because you are stuck with a higher wage person. Things are pretty good now. But what do you do then?"
The low unemployment rate, which was 5.1% for Macon County in December, also is playing a role in employee recruitment.
"The problem right now is hiring people," Horve said. "One problem is people don't want to go to full-time because it impacts their benefits. It's hard to compete against that."
---
17 Decatur bars you'll never drink at again
---