ELLSWORTH — U.S. Rep. Darin LaHood hopes a new bill can help wind energy continue to grow in one of its most successful regions.
"The district that I represent in Central and west Central Illinois is in the top 25 in the country in terms of wind energy. ... Ours is the second largest wind energy-producing district in the state," said LaHood, R-Ill. "(I've been) trying to figure out from a public policy standpoint what else can we do to help incentivize that."
LaHood said the proposal would boost the credits' value and make energy projects more likely to proceed, including for Houston-based EDP Renewables North America, which owns and operates Twin Groves.
"(We're) very grateful for the legislation you're proposing," said Ryan Brown, EDP's executive vice president for the eastern region and Canada. "I can definitely say that will be very useful to the industry in lowering the cost of tax equity, which will translate into lower prices for consumers."
LaHood hopes the act, co-sponsored by fellow Ways and Means committee member U.S. Rep. Earl Blumenauer, D-Ore., will be passed in 2019. The tax credits are set to be phased out after 2021 regardless.
You have free articles remaining.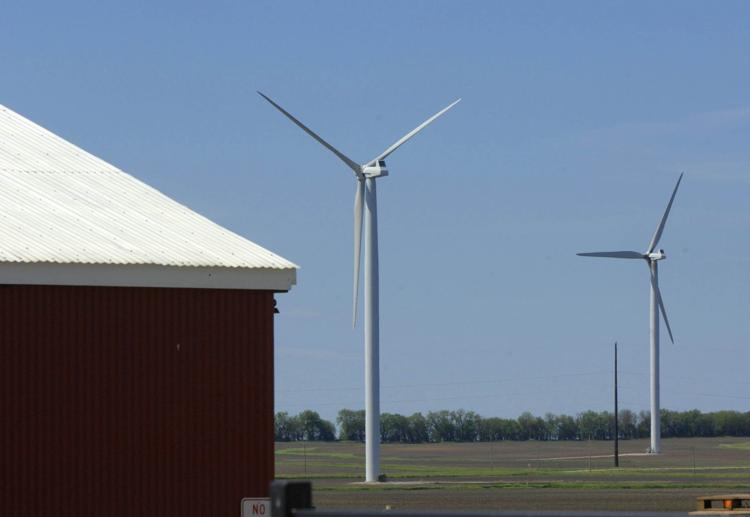 "The tax credits have worked well, but with any tax credit, it gets us to the point where it's a viable industry. I think we're close to that point now. So I think we'll have to take a wait-and see-approach on that," LaHood said of extending the credits.
LaHood hopes the bill will encourage investment in rural communities that benefit from increased property tax and other revenues generated by wind and solar projects.
"Central Illinois is obviously a big area for wind for us," said Tim Ryan, tri-fund field coordinator for Laborers' International Union of North America's Midwest region. "When our people go to work, we get to put that money back into the community, so it's a win for the community and for developers."