DECATUR — It was going to take a lot more than a foggy, overcast day to dampen the spirits of those who gathered Monday for a ceremony marking the start of construction of Mueller Water Products' state-of-the-art brass foundry in Decatur.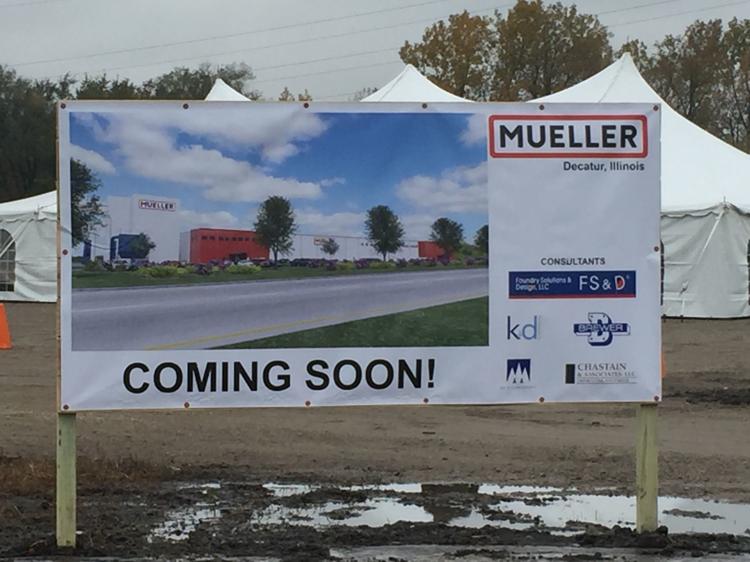 "We started Mueller here in Decatur in 1857 and have been lucky enough to be in business here for over 160 years, and we are very excited about this groundbreaking and putting this brand new foundry here in Decatur," said Senior Vice President of Sale and Marketing Chad Mize, who until recently was the vice president/general manager of the Decatur plant and foundry. "We believe this investment will allow our organization, as well as the city, to thrive for the next 160 years. This foundry is going to be the most modern, state of the art, most capable, efficient brass foundry in the world."
"Welcome back home to Decatur," Mayor Julie Moore Wolfe told those in attendance, adding it is a "great day" for a groundbreaking.
Mueller was founded in Decatur in 1857 by German immigrant Hieronymus Mueller and is now based in Atlanta.
"We are thrilled the legacy is going to continue and the opportunity that this brings for our community, for our workforce, is phenomenal," she said.
The new facility is set to be constructed on a 30-acre site in the 2700 block of North Jasper Street, where the ceremony was held. As a group of company, local and state officials used special shovels to turn dirt, many under the tent used their cell phones to capture images and videos of the historic moment.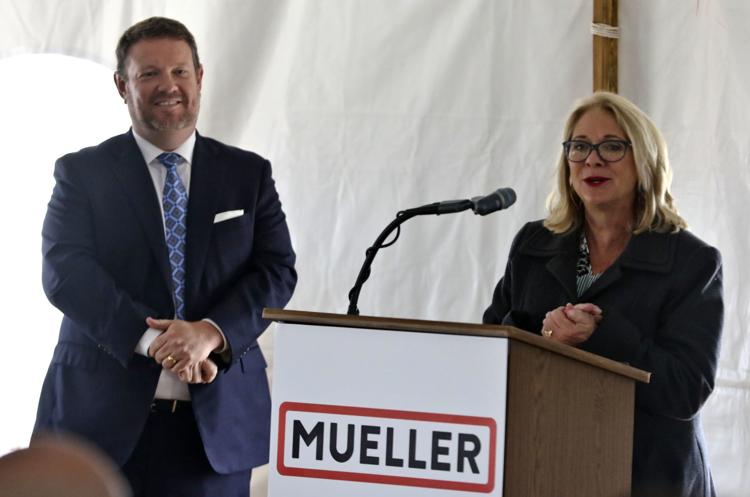 The new plant will replace a facility constructed in prior to 1910, Mize said. "That's a long time ago."
At the time the project was announced it was estimated that up to 250 employees would work at the new facility. Those would be part of the company's roughly 600-person workforce already in Decatur, where there is an existing foundry on Garfield Avenue and a manufacturing facility on Eldorado Street.
The company's foundry in the city makes water and gas transmission products, which are then shipped to other manufacturing facilities, including one in Decatur, for final fabrication.
Mize said the fate of the existing foundry will be decided once the new foundry is online.
Mize declined to comment size of the financial investment. If weather cooperates, it's hoped the plant will be "pouring our first part" in about 18 months. And while the plant will include the latest in technology, the goal is to maintain current staffing to perform the additional work the plant is anticipated to bring.
"This foundry is being built for us to grow. So yes, there's new technology and we are going to employ that technology, but we also have a commitment from the state and the city to support the training of our employees on this new equipment," Mize said. "So our employees are still going to be here. They are still going to be making brass parts for us, they are going to be doing it a little bit differently, so it is going to give us the ability to bring more into our foundry than we've had in the past."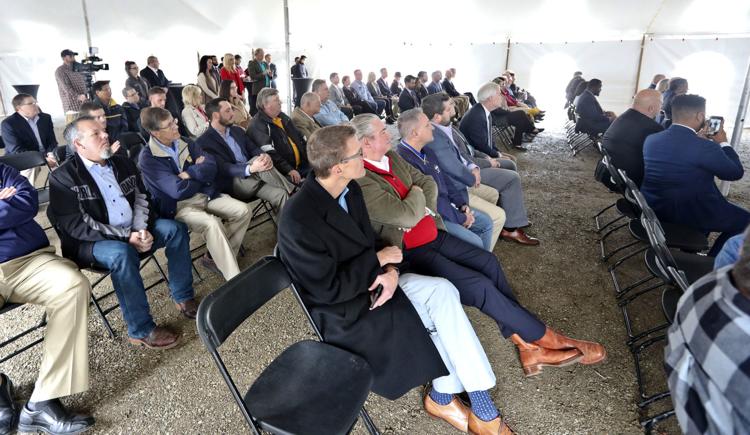 John Thompson, president of United Steel Workers Local 7-838, attend the ceremony with other members of the union's bargaining committee.
"We are very excited by the company's decision to invest in Decatur and the Mueller facility and Local 7-838, and we are looking forward to a good and long-lasting labor management relationship in the future," Thompson said.
Thompson said he never bought into the rumors that have circulated for decades that the Decatur foundry would close.
"I don't think we ever felt threatened they were going to move it," he said. "We felt they were going to invest in us one way or another (by expanding the existing facility or building a new one) and we're glad they went with bigger and better."
Mize said the company looked at other communities as potential sites for the plant, but Decatur was the logical choice.
"Decatur has a lot of great things going for it. First and foremost, we have been successful with our brass business in Decatur since (Mueller's) inception. We have a very talented and skilled workforce in the local area, we have a talented and skilled management team here that knows our business and know what strategic direction we want to head, so it was a natural choice for us," Mize said. "And it allows us to get to success as fast as possible. Couple that with the support we've gotten from the city and the state, it became a no-brainer for us."
State Sen. Andy Manar, D-Bunker Hill, attended the ceremony and was praised for his help securing state support for the project.
"This is one of the most exciting things I have been a part of," Manar said. "It is not only going to pay dividends for the city, but for our region for years to come."
In addition to the promise of workforce development assistance tied to the new operation, the Decatur City Council approved giving Mueller up to $96,000 to buy three acres of land to be used for the new foundry. The site is located within the city's enterprise zone, which include such benefits as a sales tax exemption for construction materials.
---
Building Engineering Department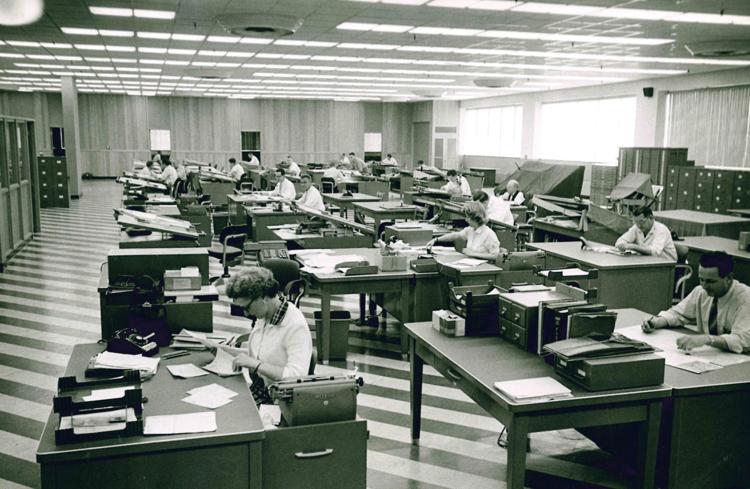 100 Years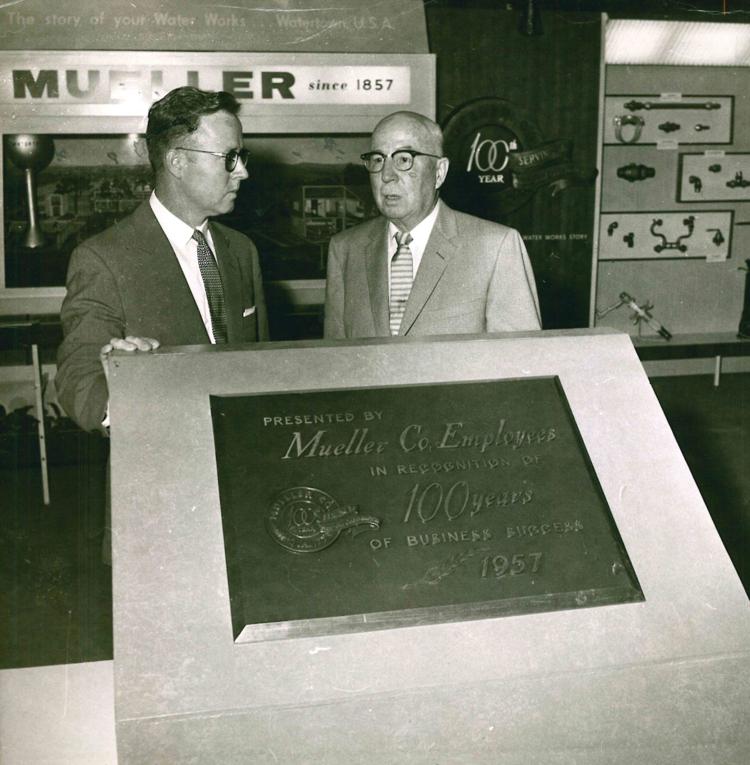 Whistle back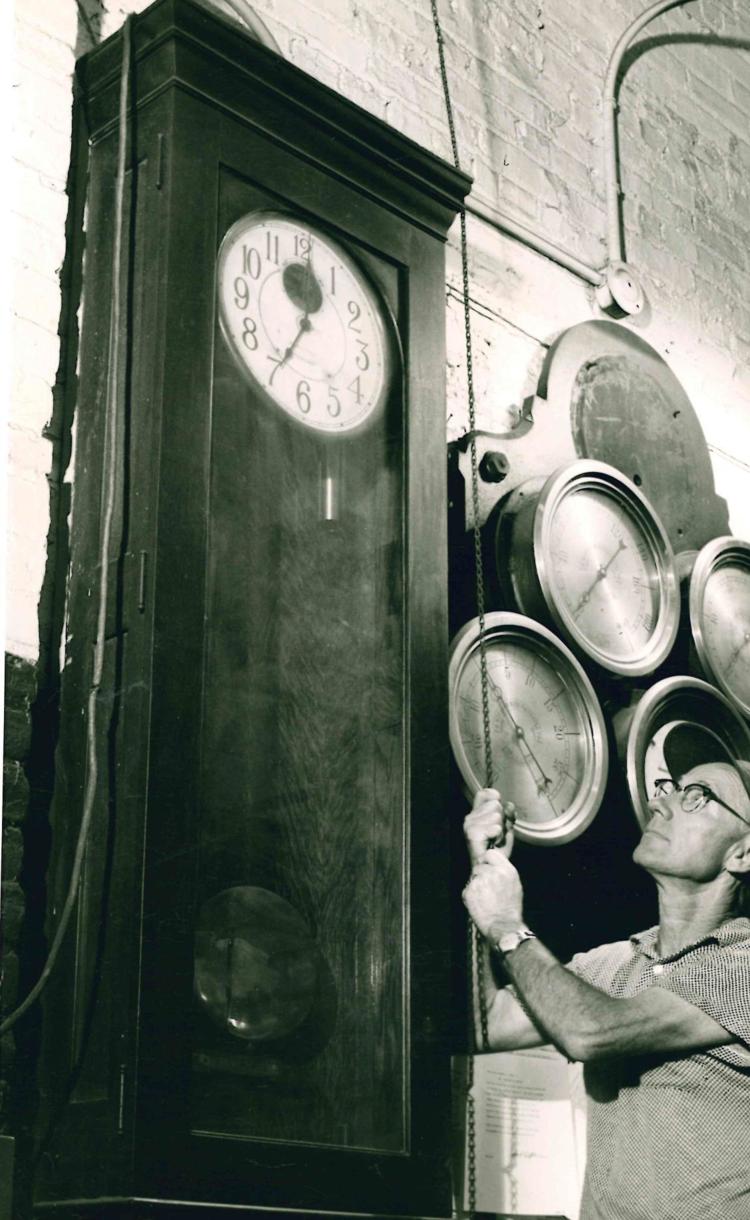 Rambo Assembles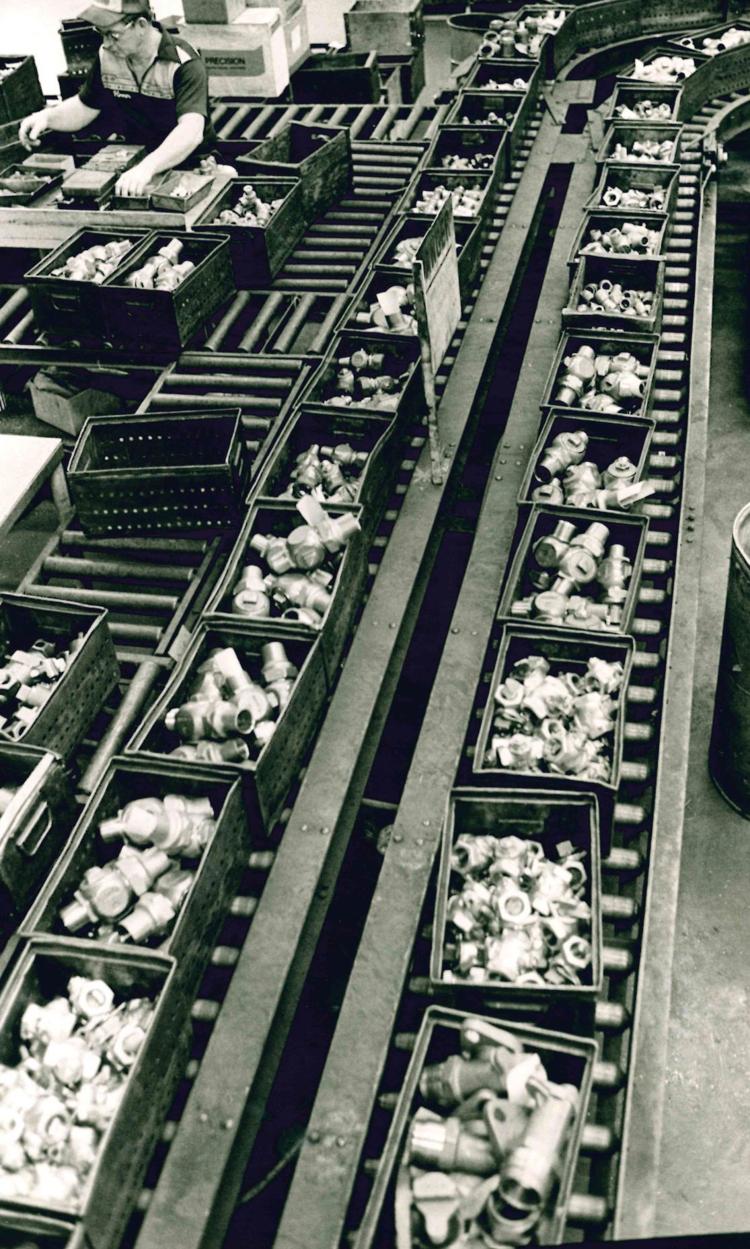 Tapping Machine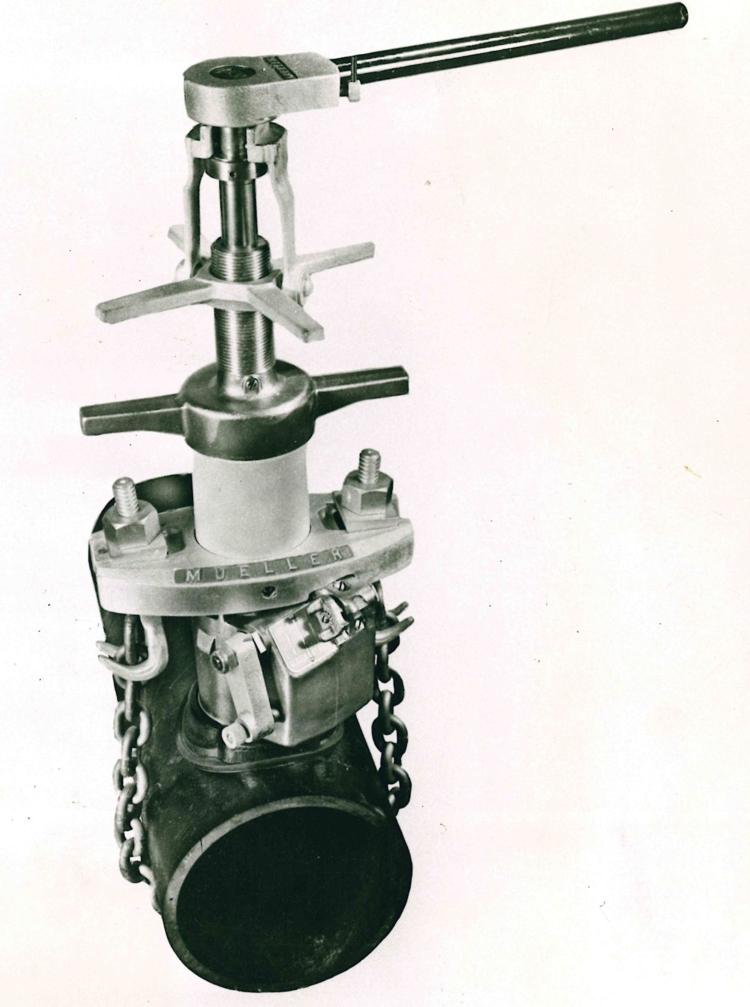 Company Picinic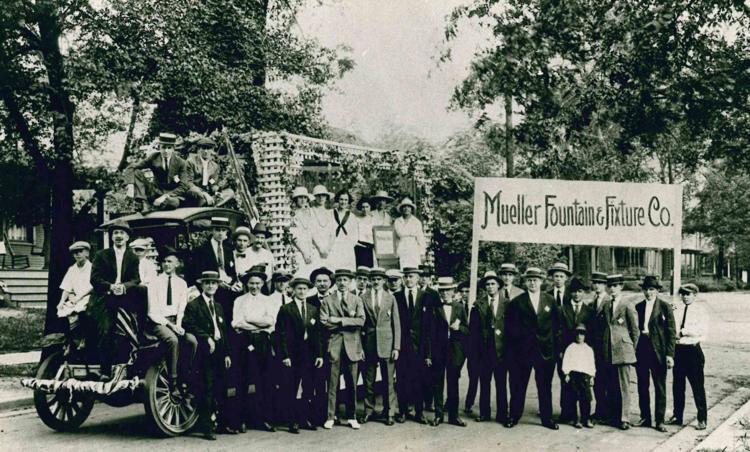 Company Truck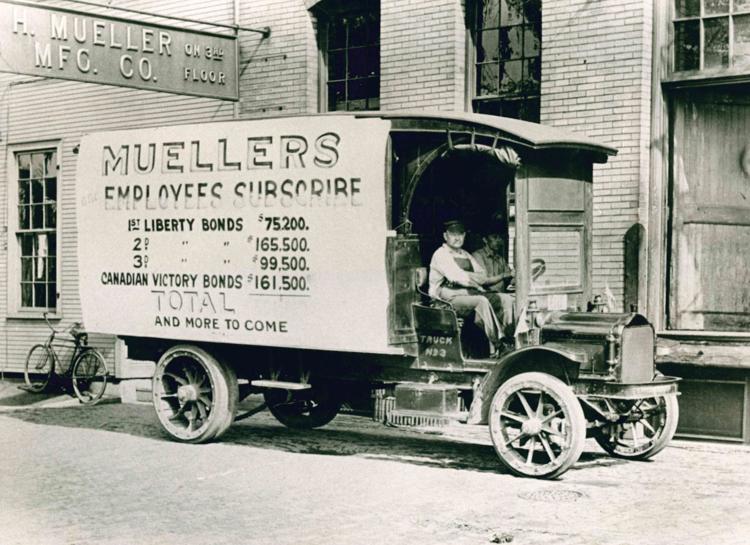 Amphitheater Picnic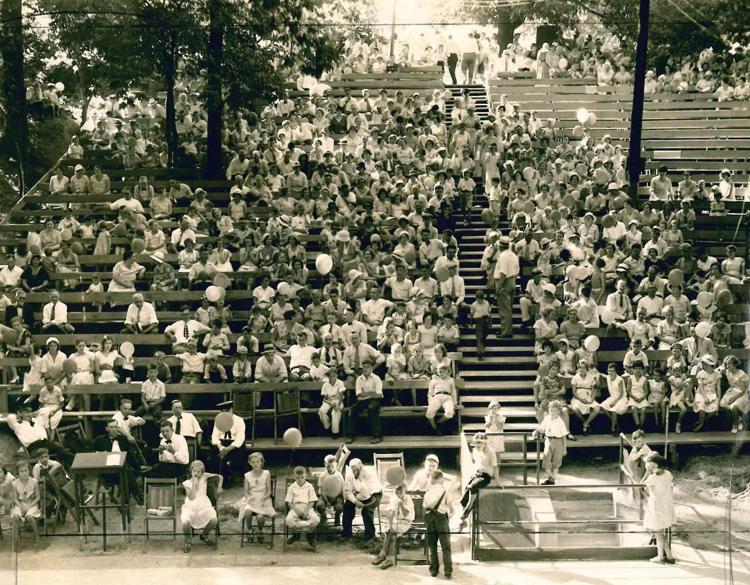 Marble Air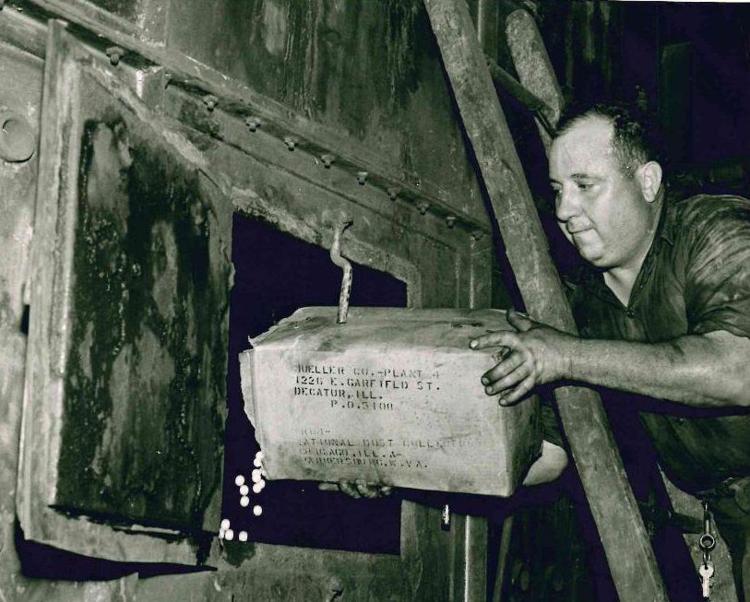 Mueller Company Christmas
Mueller Ball Team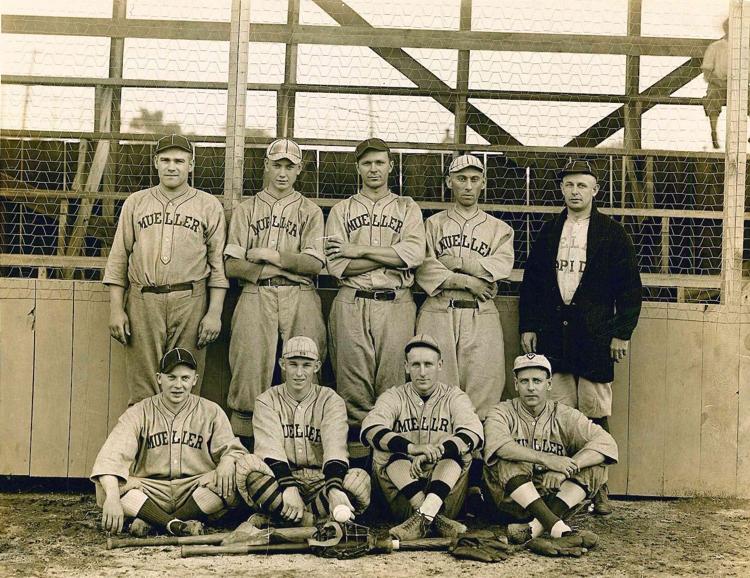 Horse Drawn Wagon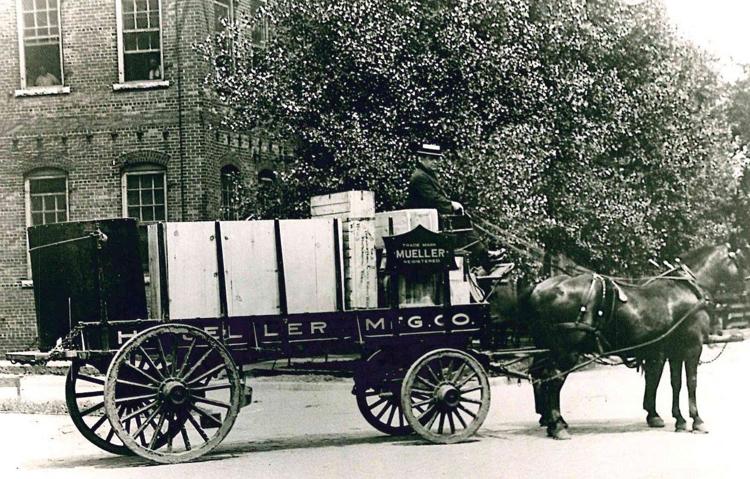 Molten Metal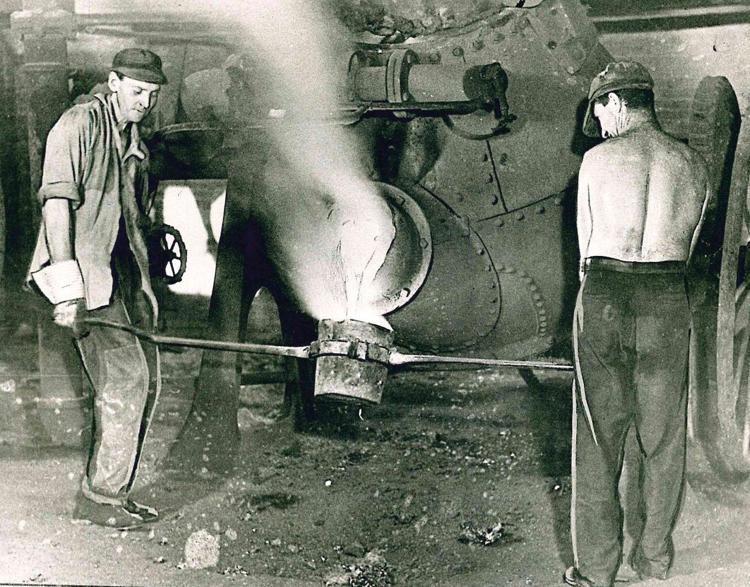 Manufacturing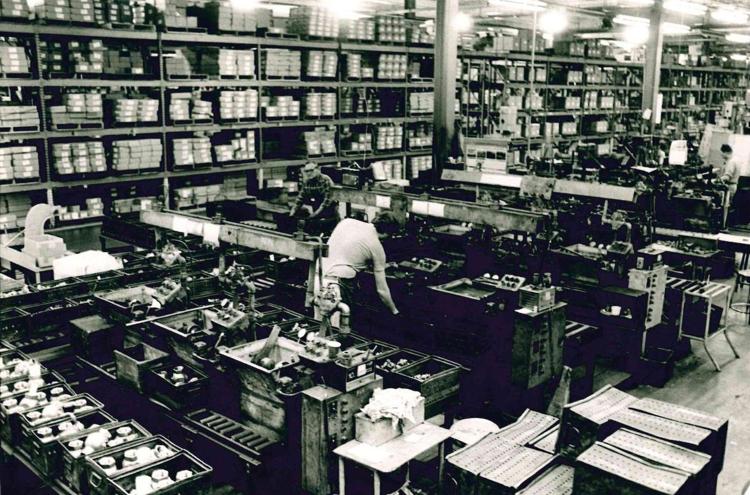 Smokestack

Building purchase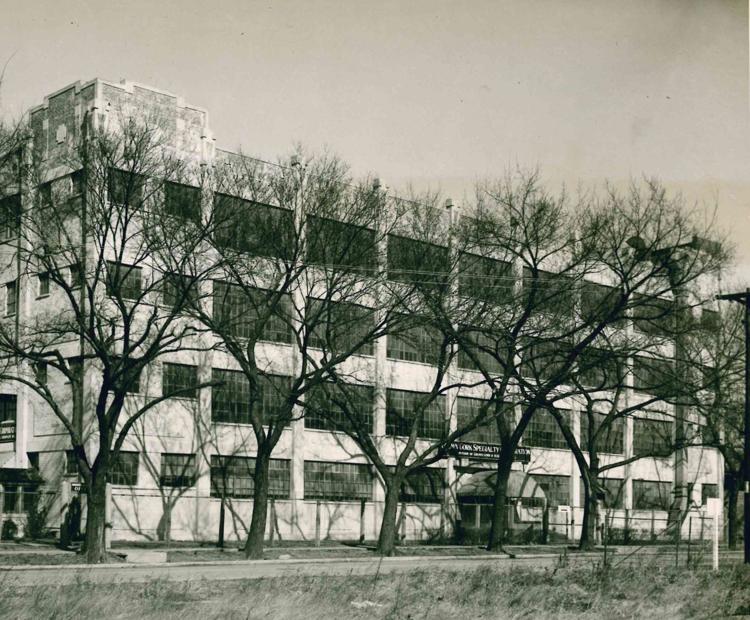 Mueller Co.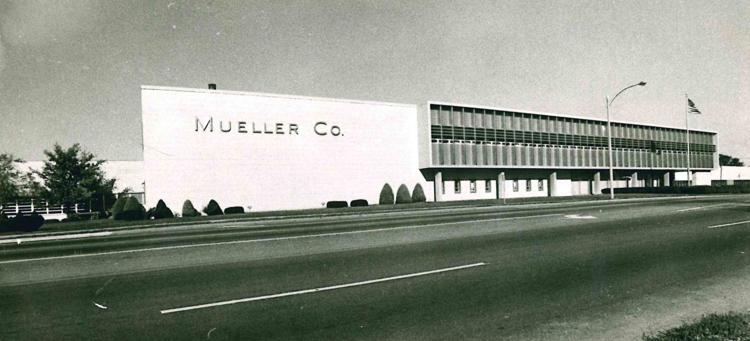 Building Mural

Mel Rubin's work.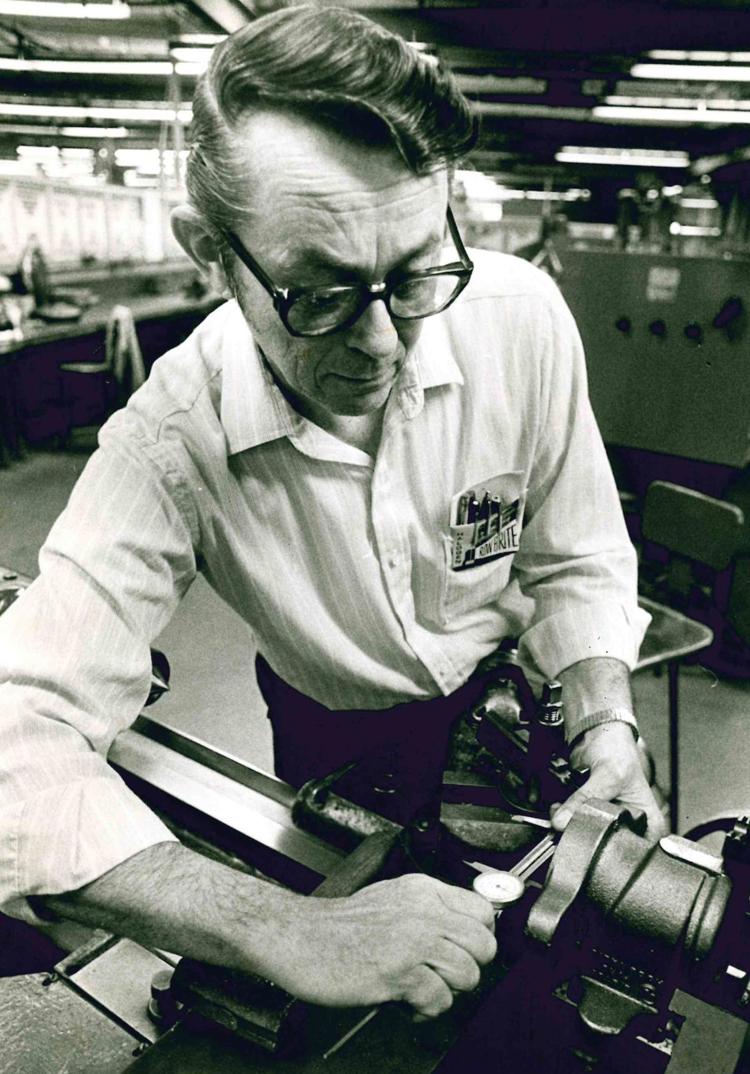 H. Mueller Manufacturing Co.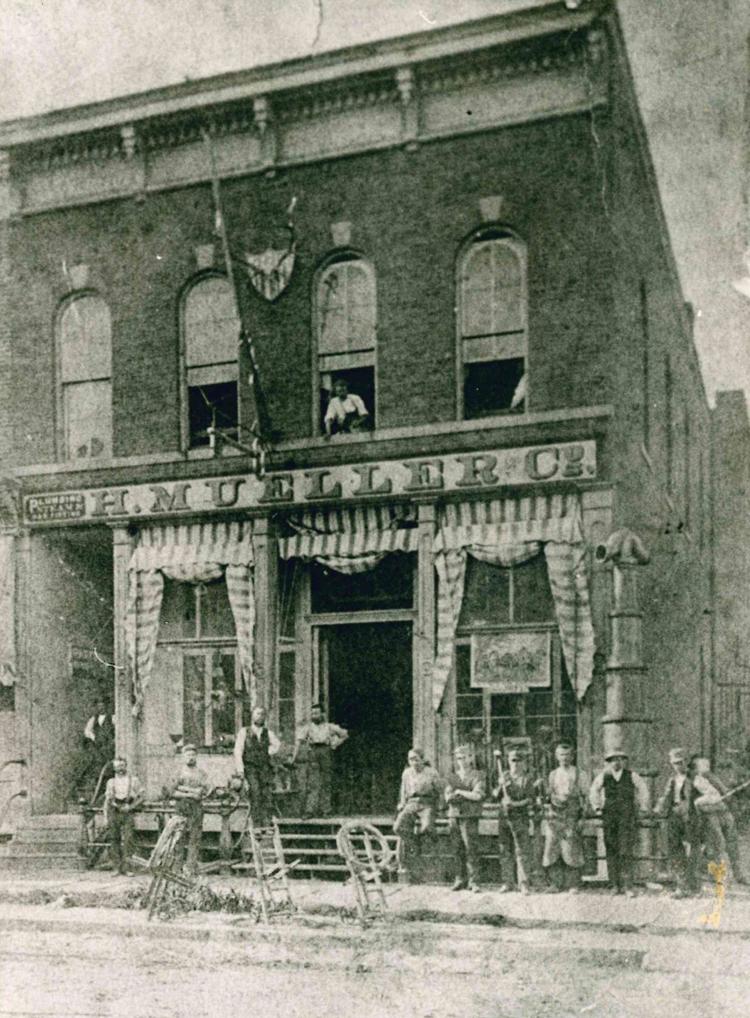 Hieronymus Mueller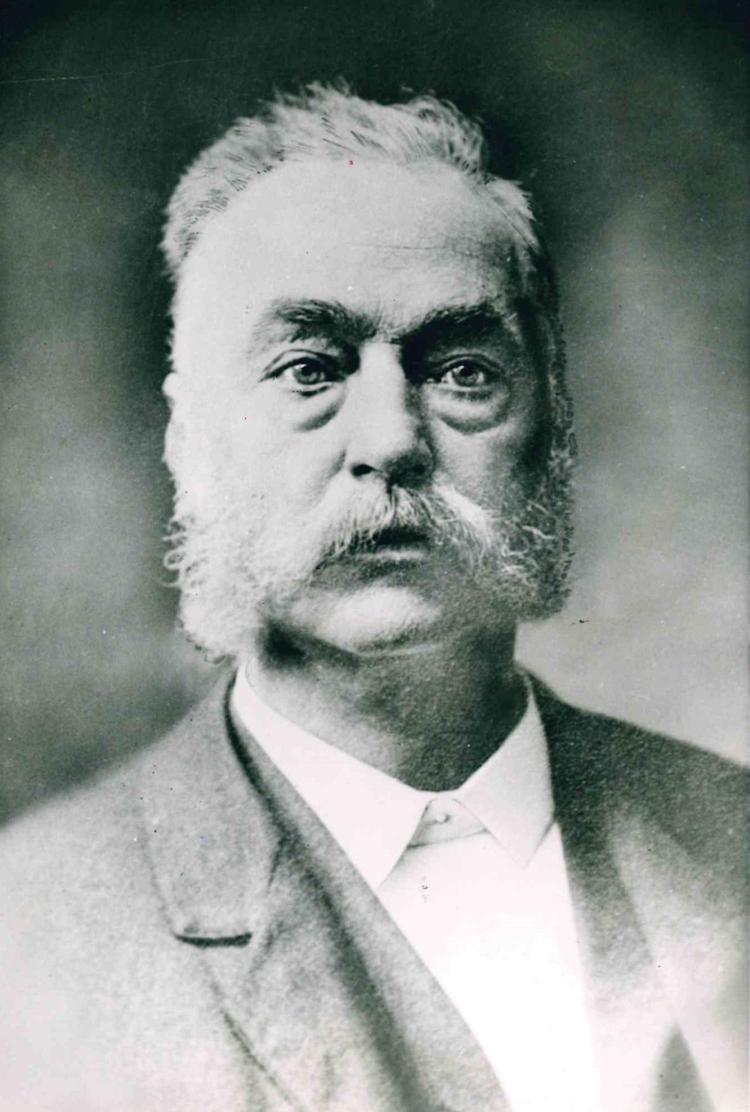 "We started Mueller here in Decatur in 1857 and have been lucky enough to be in business here for over 160 years, and we are very excited about this groundbreaking and putting this brand new foundry here in Decatur."

— Chad Mize, Mueller Water Products
The business news you need
With a weekly newsletter looking back at local history.