DECATUR — Forty passengers on Wednesday flew on Decatur's new airline, Cape Air, marking the first day of service in a months-long bumpy process to change carriers. 
The inaugural flight left at 7 a.m. for St. Louis Lambert International Airport. The airline, which received a federal Essential Air Service subsidy in December for Decatur service, also provides daily flights to O'Hare International Airport in Chicago, both using a twin-engine Cessna that seats nine.  
Aimee Coverstone, of Decatur, and her 6-year-old granddaughter, Kylie, were on the first flight. They had never flown out of Decatur Airport before Wednesday, and had not been following the Essential Air Service decision closely.
When the plane touched down, Aimee Coverstone said the experience was quick and easy, and she complimented the Cape Air staff.
"It was a much smaller aircraft than I thought, but the flight was fine," Aimee Coverstone said.
With a thumbs up and a smile, Kylie Coverstone agreed.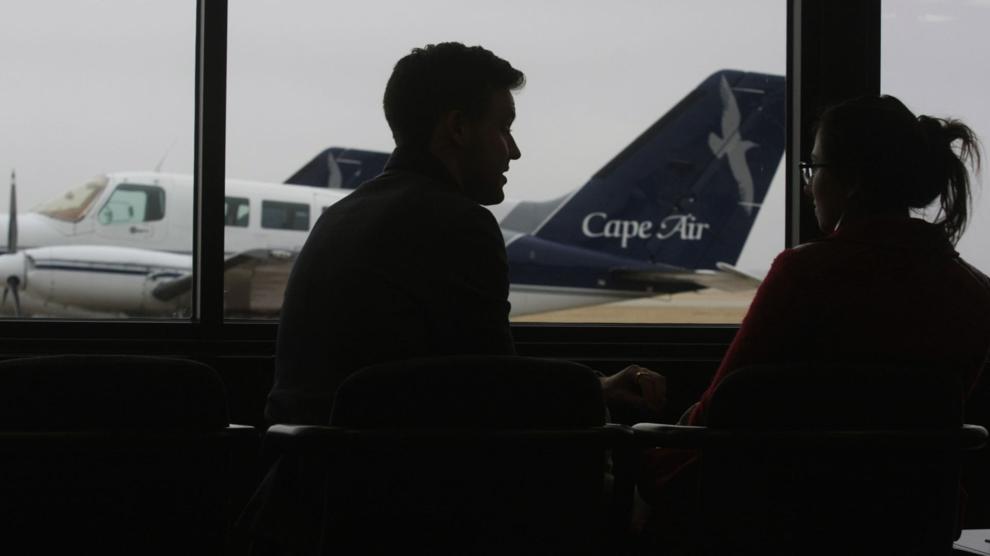 The Department of Transportation chose Cape Air over SkyWest, the Utah-based airline preferred by the Decatur Park District and several key business leaders — especially Archer Daniels Midland Co. The department had said the jet service would cost $700,000 more to subsidize.
Air Choice One has been the airport's commercial air carrier since late 2009, but the park board did not support its bid to continue. The contract is for two years. SkyWest appealed the decision in January. 
Also using the service Wednesday was Patrick Kagarama, although he wasn't visiting Decatur Airport or flying its new air carrier under the happiest of circumstances.
Kagarama, on a brief stopover Wednesday on his way home to St. Louis, was returning from a long trip back to his native African nation of Rwanda to bury his late father. He'd flown Cape Air from Chicago to Decatur and was due to fly them again to the Gateway City.
"I'd not been on a small plane before; I was scared at first," he said, glancing at the nine-seat twin prop Cessna 402 parked on the runway. "But I feel much better now. The flight wasn't bad at all; I fell asleep."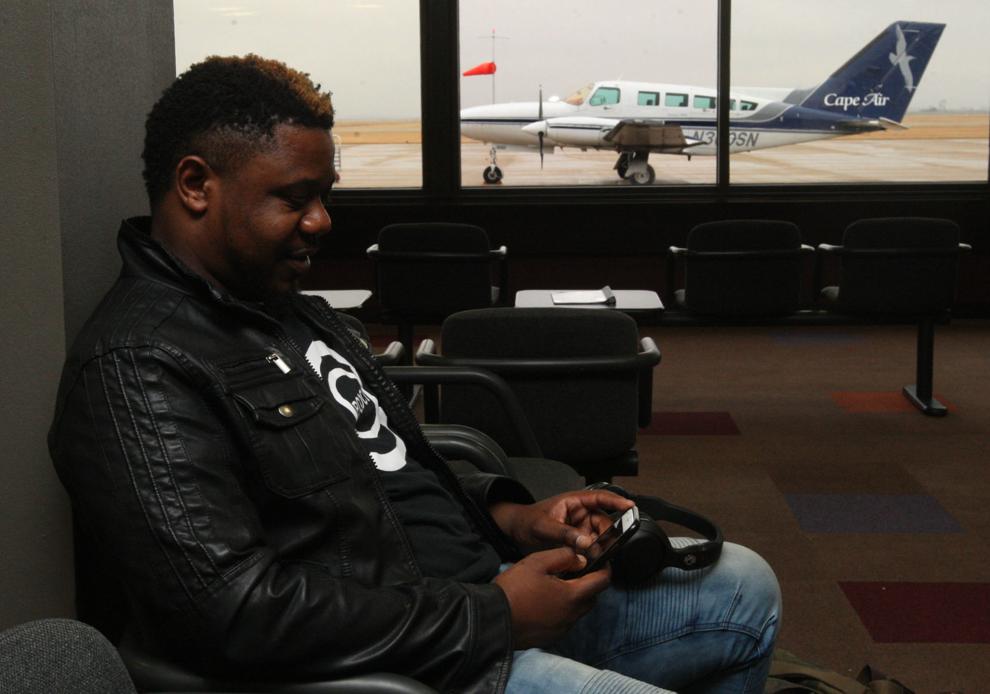 A love at first flight story is how Cape Air was billing itself as it began its operations on Valentine's Day as the new Decatur air service provider.
The Massachusetts-based airline flies passengers around under the corporate acronym of "MOCHA HAGoTDI," which translates as "Make our Customers Happy and Have a Good Time Doing It."
Founded in 1989, it took off fast and now operates a fleet of 83 Cessna 402s among several other aircraft and recently carried more than 686,000 passengers in a year.
It grew up offering service in exotic playgrounds of the rich like Cape Cod — where home prices can soar towards $50 million — and Martha's Vineyard and the Caribbean.
Decatur might seem like an odd fit, but the company has long had a presence in the Midwest and serves many communities out of St. Louis. It's also found a niche in competing for Essential Air Service contracts, which allow for air travel for cities that would struggle to attract a passenger service otherwise, like Decatur.
"We see these services as a lifeline for people," said Trish Lorino, Cape Air's vice president for marketing and public relations. "Not just connecting at airports, but getting to doctors and medical appointments and for their jobs and businesses."
Decatur Airport Director Tim Wright hopes Cape Air will do much to lift his airport's business prospects. He said Cape Air soars because it has "interline" agreements with big carriers like Delta, United, American and JetBlue, making connecting flights and luggage movements much more seamless.
"And with Cape Air, you can find their reservations system on Expedia, Travelocity, Orbitz and all those sites," he said.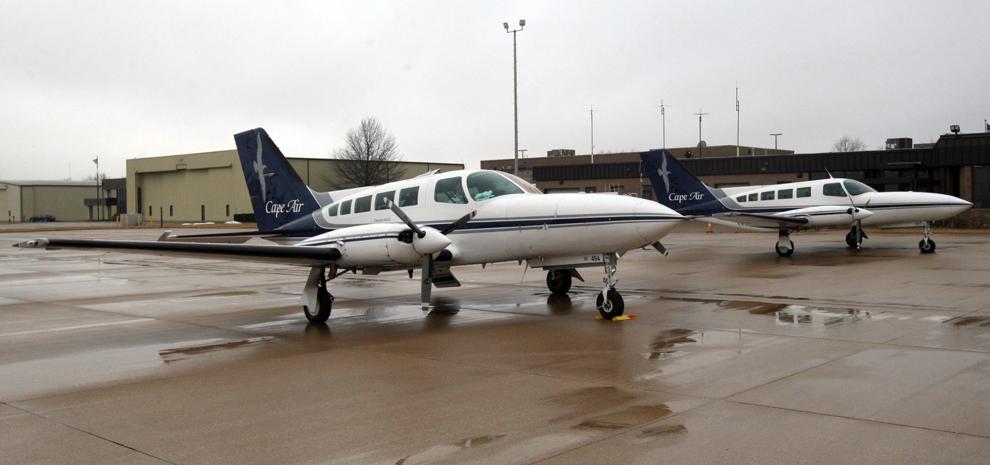 That kind of convenience already was a big hit with international travelers Andressa Lacerda and Adam Noble, executive vice president and chief executive officer, respectively, and co-founders of Canadian biotechnology firm, NobleGen.
They were in Decatur hoping to ferment some business partnerships and were delighted to discover a new air service that would whisk them on to St. Louis, their next stop.
"Taking this Cape Air flight is very convenient," said Noble. "I think we added two hours to the business part of the visit because we were able to save time by flying out of here."
Lacerda said their firm is based in a small Ontario town and they understand the business value of air service access. "It's a big attractor for business," she added. "It's essential."
Herald & Review staff writer Jaylyn Cook, reporting from St. Louis, contributed to this report.