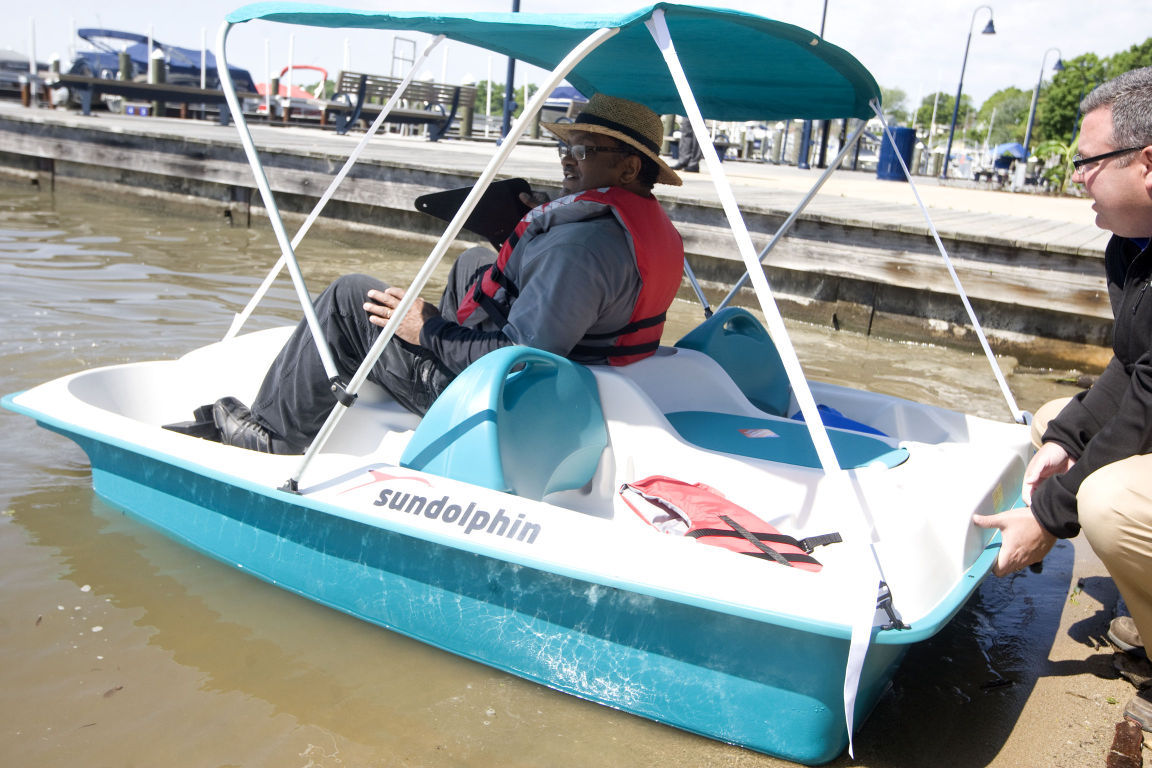 DECATUR – Boatless, but ready to enjoy a sunny day on Lake Decatur? A new local business can help.
Macon Waves Pedal Boat Rental will open for its inaugural season Saturday, May 28, offering pedal boat, or paddleboat, rentals at the docks in front of the Beach House restaurant in Nelson Park. Prices range from $12 for half an hour to $27 for the day.
Owners David and Shirley Hardin plan to rent the boats from noon to 7 p.m. on Saturdays and Sundays throughout the summer, as well the Memorial Day holiday. During weekday evenings from 5:30 p.m. to 8:30 p.m., they will maintain their Tandemonium bike rental business in Fairview Park.
"It's all about bringing families back to Nelson, back to Fairview, and get them from behind the electronics," David Hardin said.
Both businesses operate through an agreement with the Decatur Park District, with the district receiving 5 percent of the revenues.
Executive Director Bill Clevenger said the pedal boats are an exciting amenity that give people another opportunity to engage with the lake. The district in recent years has pursued a long-term plan to transform the Nelson Park area into a hub for recreational opportunities.
"It's one of those partnerships that ... allows us to provide a recreational opportunity that we wouldn't otherwise be able to provide on our own," Clevenger said.
Macon Waves has five Sun Dolphin Sun Slider pedal boats available for rental. They can seat a minimum of two and maximum of five people.
Riders will be required to wear life jackets and must remain within a certain distance of the shoreline, with the boundary marked by buoys.
Children should be mature enough to behave safely on the boats.
David Hardin said the tandem bike rental business has been doing well since he and his wife opened it in 2012. Though he doesn't want to flood the shoreline with bikes, Hardin said they would likely bring the popular quad bike to the Nelson Park area for rental on weekends.
"We want it to be safe, we want it to be fun. We want to pull families together out of the houses, get them out maybe on Saturdays and Sundays once the weather gets nice," he said. "We'll get people back outside, hopefully, to do a little something."
The business news you need
With a weekly newsletter looking back at local history.