DECATUR — As an Uber and Lyft driver, Tammy Dunning spends nearly every day zooming around Decatur or Champaign taking passengers from one location to the next. She does it all on her own schedule, in the comfort of her own vehicle – and she loves the flexibility.
"There's more to life," said Dunning, who used to work at a furniture store. "I don't want to just sit here and stare out the window at cars driving by. Now I'm one of those cars driving around town."
For Dunning and other drivers like her, Uber and Lyft provide adjustable hours and a reliable source of income. Two years after coming to Decatur, the ride-sharing services also have found a niche at nights and weekends, when business is steady from bars and nightlife.
That's a clear benefit of the availability, said Jackie Weybright, manager at the Lincoln Square Lounge in downtown Decatur.
"Honestly, it's a great thing, especially from the bar aspect of it," she said, about the riding-hailing services.
"We want our customers to come in and have a good time," but the staff also wants to ensure they make it home safely, Weybright said.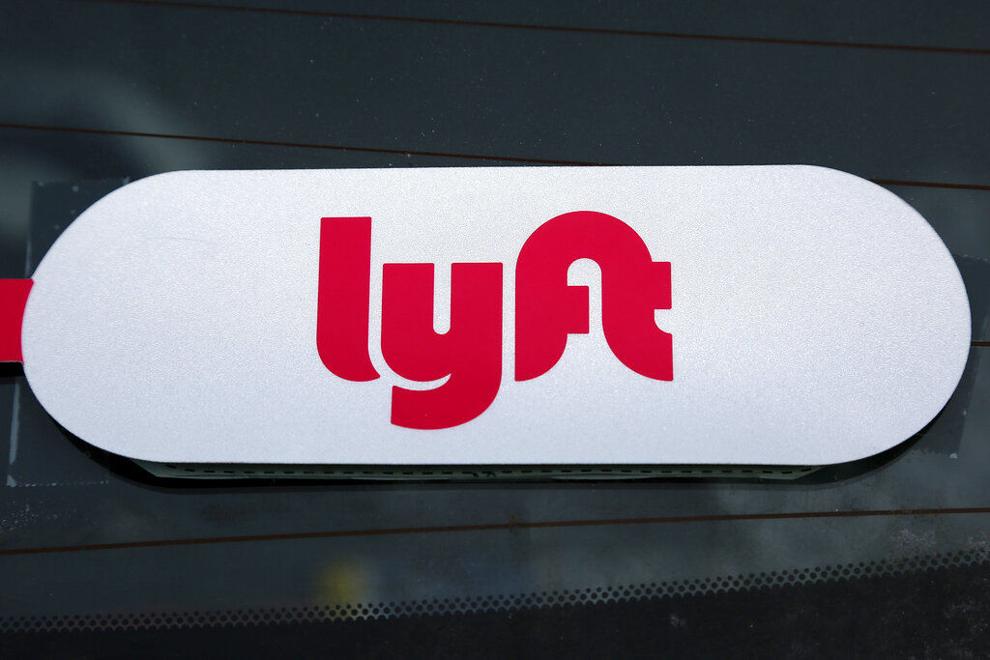 The backbone of the business is a group of drivers willing to work odd hours and respond to the app about those needing a convenient way to get from point A to point B.
What's the draw? Drivers told the Herald & Review that independence, flexibility and extra income are big reasons. With a valid driver's license, insurance and approved vehicle, and after downloading the Uber or Lyft app and registering, it's time to roll.
'You can make good money'
Dunning said she left her job about a year ago in pursuit of more work satisfaction. With new-found freedom, Dunning said "she loves it" and can make money and work on her own time driving for both Uber and Lyft.
"Some days, I'll drive for 10 hours, and others, I will just turn it on when I'm bored," she said. She said she appreciates the opportunity to set her own hours and manage her own schedule. Dunning said she was able to make a decent amount of money by driving for just 24 days in March. She said a typical day will consist of completing about 25 rides.
Uber driver Garald Wilson needed a job that fit his "sporadic" acting schedule when he lived in Chicago, so the convenience of making his own work hours enticed him. Wilson has been driving for Uber for three years and has been driving in Decatur since Uber debuted in February 2017.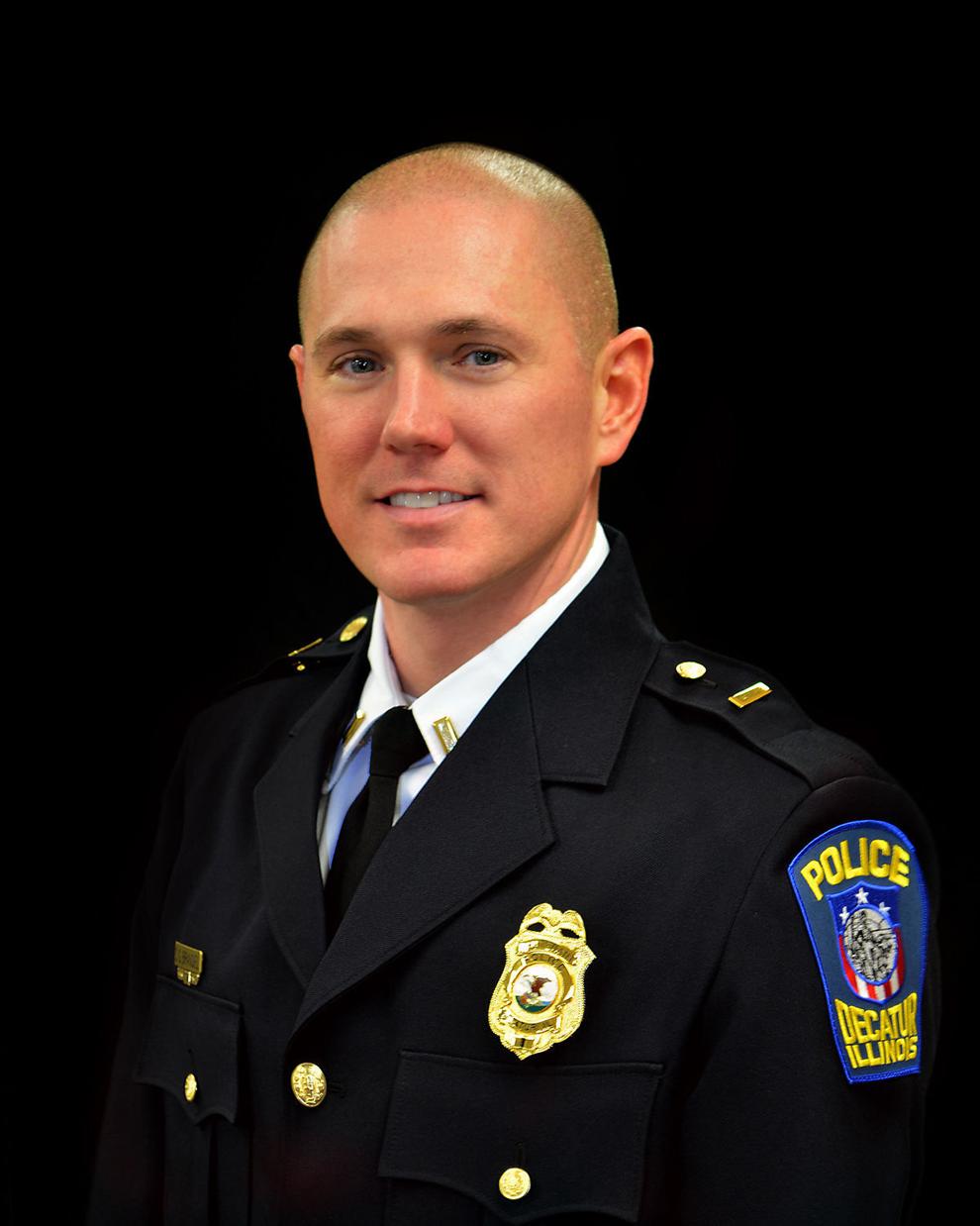 "I actually kind of do give myself somewhat of a schedule, usually 8 a.m. to 4 p.m. almost every day," Wilson said.
He said he will take breaks and do work around the house if things are slow, or if he needs to get out of his car.
Both services rely on a phone app for ordering rides. Because companies such as Uber and Lyft fall under state regulations, they are not tracked locally and it's not known how many drivers are operating in Decatur. The Transportation Network Providers Act sets rules and regulations for participating drivers, including driving requirements, insurance and a nondiscrimination policy.
Uber and Lyft both were contacted for comment for this story, but neither company provided numbers for how many drivers are in Decatur. Uber did not respond. Lyft emailed a statement.
"We're thrilled by the success of our operations in Decatur since launching in February 2017," Lyft said in its statement. "Lyft recognizes the opportunity to provide riders in Central Illinois responsible and reliable rides, and drivers a flexible earning opportunity — and we're excited to continue our service throughout the area."
Uber and Lyft, both based in San Francisco, have gone through rapid growth in recent years and both are in the process of turning into publicly traded companies. But they've also faced controversy.
There also have been ongoing issues with how much drivers make. Uber lowered the per-mile amount in 14 cities in 2018. Drivers this month staged a 25-hour strike in Los Angeles to protest the change.
Many factors contribute to how much money an Uber or Lyft driver can make, from location, hours worked and tipping. These can be offset by expenses, such as car maintenance or insurance, which also vary widely by location. Drivers who make a point to work during peak hours will out-earn their colleagues, potentially many times over.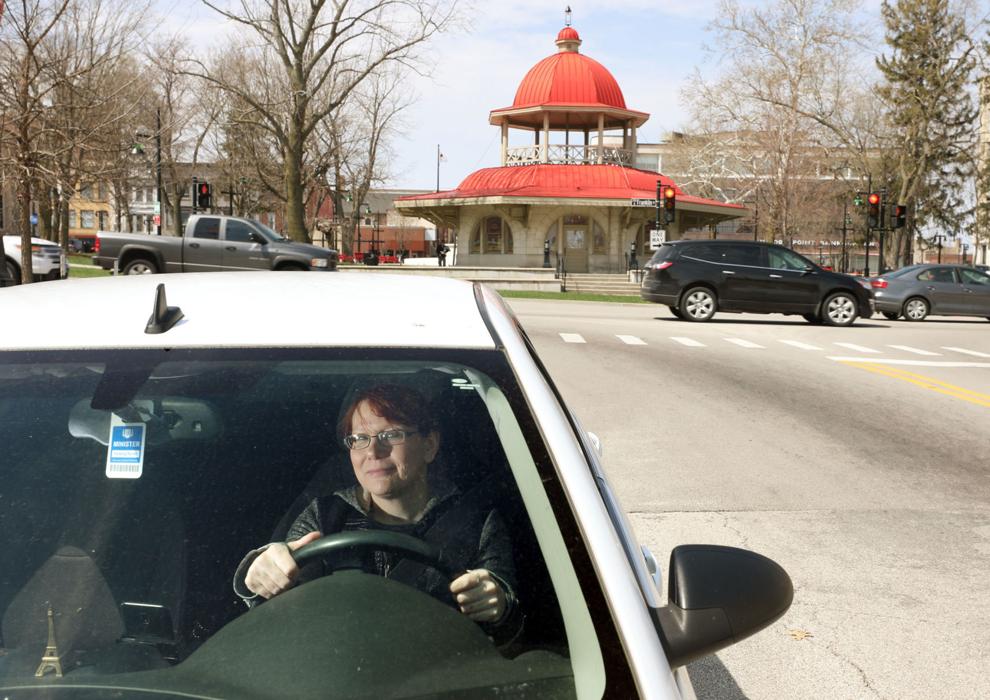 According to personal finance company NerdWallet, Uber drivers make an average fare of $15.97 per rider, while the Lyft fare is $11.48. According to the companies, Uber had 3 million active drivers and Lyft 1.1 million in 2018. Uber operates more than 60 countries, while Lyft is in the United States and Canada.
Victoria Clark began driving for Lyft three weeks ago and works almost every day from 5:30 a.m. to 9 p.m.
"You can make good money," Clark said. "You can set your own hours. If you have family obligations, it's a great job for single mothers I think, or grandparents, or anybody that wants to make extra money."
While zooming the streets each day, the miles do add up. Dunning said she puts nearly 1,000 miles on her vehicle each week, leading her to get a monthly oil change.
The DUI factor
Wilson said he likes to get out and work during big events like Decatur Celebration and the Barstool Open, not only to make money but to ensure safe rides for residents who want to enjoy themselves without worrying about getting home.
"I have noticed drivers work on Friday and Saturday nights to pick up people leaving the bars," Wilson said. "They also need a ride back to their vehicle, so I will work Saturday and Sunday mornings."
Tracy Nash, manager at Lock, Stock & Barrel, said she stepped outside after an event wrapped up at the bar on a busy Friday night and saw six Uber vehicles parked at the back entrance, waiting to pick up patrons.
She said that typically at least two ride-share vehicles are outside of Lock, Stock & Barrel by the end of the night; one vehicle waiting at the front entrance and one waiting at the back.
Decatur police Deputy Chief Shane Brandel said there has not been an overall decrease in driving under the influence arrests in the past two years with the presence of Uber and Lyft. He said there was an 8 percent decrease in DUI arrests from 2016 to 2017, but a 12 percent increase between 2017 and 2018.
Despite the availability of the services, people still choose to risk their lives and the lives of others and drive while impaired, he said. "I emphasize the word 'choose,' as driving impaired is a choice."
Macon County sheriff's Sgt. Scott Flannery agreed. He said no statistical data would suggest arrests for DUI have decreased since the ride-share services have been offered, but "I can't imagine that they're not helping save lives and helping save people from getting DUIs."
Weybright, of the Lincoln Lounge, said it has been nice having this service available, and the staff will often call Ubers or a taxi service for the customers.
"I've heard they can make a lot of money," Wilson said, "but they have to put up with a lot of stuff."
Dunning said she tried to deliver through the app, but, at least in her experience, it's proved troublesome. One instance was when she had to pick up food from a fast-food restaurant for a customer, and it was not ready when she arrived. The resulting delay made the $4 or $5 profit was not worth it, Dunning said. She no longer turns on the Uber Eats portion of the app.
Wilson said his experience driving in Decatur has been positive overall.
"Be prepared to go wherever, and be prepared to sit and wait," said Wilson, who added that ride-share drivers should be ready to put a lot of miles on their cars. He has taken a passenger as far as Louisville, Kentucky. Champaign, for Amtrak, and Bloomington, for the Central Illinois Regional Airport, are other popular requests from Decatur.
When the day turns to night, Clark said she will turn off the Lyft app, head home and conclude her day spending time with her grandchildren.
"It works for me, and I do make a lot more (money) than I thought I would," Clark said.
Contact Kennedy Nolen at (217) 421-6985. Follow her on Twitter: @KNolenWrites