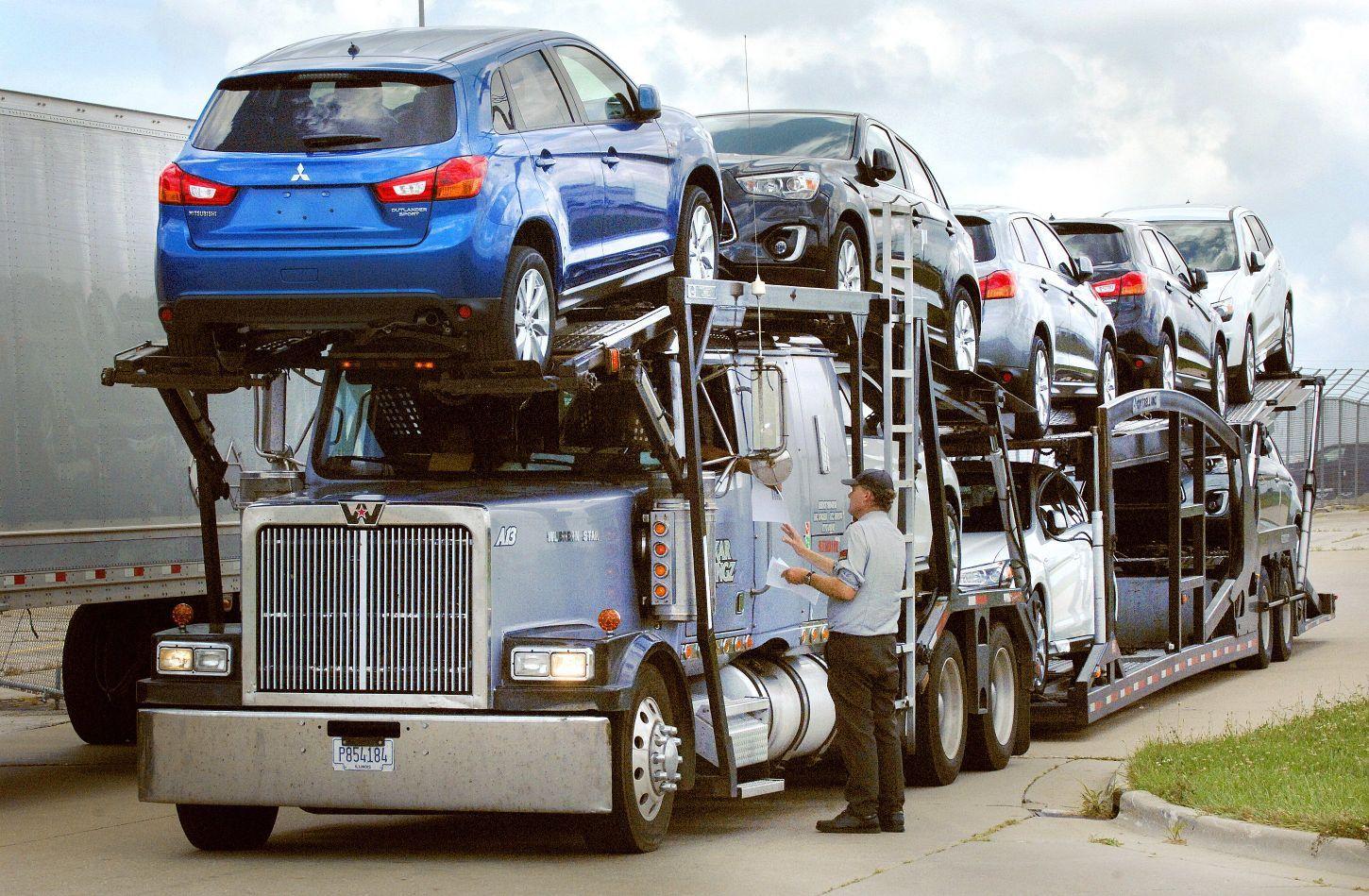 BLOOMINGTON — A planned strike authorization vote by members of United Auto Workers Local 2488 against Mitsubishi Motors has been suspended, union officials announced Wednesday night.
About 11 a.m. Wednesday, the union began notifying members of the vote to be held throughout the day today at the union hall. At 7:30 p.m., officials announced on the union's Facebook page that the vote had been called off.
"Due to late bargaining advancements, the strike vote scheduled for Thursday has been suspended to a later date," bargaining chairman Roger Goodwin told The (Bloomington) Pantagraph Wednesday night. "We have a few items to finish up on Thursday, but we fully believe that we will have an agreement to present to the membership on Sunday."
Previously, union officials had scheduled an informational meeting Sunday afternoon at 2 p.m. at Parkside Junior High School in Normal. It is not known if that meeting is still scheduled.
The call for a strike authorization vote came as a surprise to many.
"I guess they are butting heads on something," UAW Local 2488 Vice President Kyle Young said earlier in the day. "I don't know the details."
A letter announcing the vote had appeared on the union's Facebook page Wednesday morning, but no further details were made available. The union's negotiating team includes Goodwin and union president Rod DeVary.
A vote authorizing a strike does not mandate that one will actually happen, but if approved, would give union leadership that option.
This week, Mitsubishi and the union said they were still working out details of a new contract after the two sides agreed to extend the current deal until 11:59 p.m. Thursday. That, despite the fact that the Normal auto plant is scheduled to end production in late November and close in May.
Previously, the union stated a new contract was needed, despite the planned shutdown, to ensure work rules and terms of employment remain in place through the end of the plant's production.
The contract originally was set to expire Aug. 28, but was extended.
After the current contract was extended one month to Sept. 28, the contract was extended again. It is now set to expire at 11:59 p.m. Thursday.
DeVary did not return messages left Thursday. Company spokesman Dan Irvin said through an e-mail that the company would have no comment.
Several commenters on the union's Facebook page had expressed concern about not having enough information before the planned vote. Others wanted to know what the expected goal or purpose of the vote would be.
If the plant closes, about 1,200 employees would be affected.
Meanwhile, a task force comprised of representatives of the UAW, company, the McLean County Chamber of Commerce and community leaders continues to meet in an attempt to find a buyer for the plant.
One task force member, Normal Mayor Chris Koos, remains optimistic about the plant's future, saying earlier this week, "We are all just very hopeful that at some point, we will have some good news."
The business news you need
With a weekly newsletter looking back at local history.