FORSYTH — Salina Grismore's favorite thing about shopping at Bergner's was sifting through the shoe selection. 
The Bloomington resident works in Decatur, and took some time Wednesday afternoon to visit the department store chain's Hickory Point Mall location on its final day of operation. Bergner's stores nationwide closed for good Wednesday after hosting going-out-of-business sales since mid-April. 
Grismore said she used to visit the Bergner's at Bloomington's Eastland Mall often and decided to see what the Forsyth store had left to offer. She said the news of Bergner's impending closure had initially come as a shock to her. 
"I was taken aback by it a little bit," Grismore said. "Bergner's has been around for a long time ... I was kind of surprised that they were closing."
Once a sprawling, two-story department store with walls covered in designer names such as Michael Kors, Calvin Klein and Ralph Lauren, the Forsyth Bergner's has been reduced to a mostly empty building with barren displays and a hodge-podge of items to purchase at closeout prices following a months-long liquidation sale. 
People who visited the store Wednesday browsed what was left for sale, which included fixtures and mannequin busts that showcased what the store had to offer. Near the shoe department sat a tributary display set up by Bergner's employees — several rows of signs that had each employee's name and the amount of time that they worked at the store, complete with their signatures. 
After stepping into the store Wednesday afternoon, Brenda Tyus said she hadn't put much thought into what she would like to see replace Bergner's in the near future.
Bergner's, which was founded in Peoria, had been one of Hickory Point Mall's key tenants since the mall opened in 1978. Closeout sales have been ongoing at the Midwest-based chain's stores since its parent company, The Bon-Ton Stores, was purchased by two liquidators in an April court-supervised auction.
Calls made to a Bon-Ton spokesperson were met with a message that referred all questions about the liquidation process to its website. The company also operated department stores under the brand names of Carson's, Elder-Beerman, Herberger's, Boston Store, Younkers and Bon-Ton.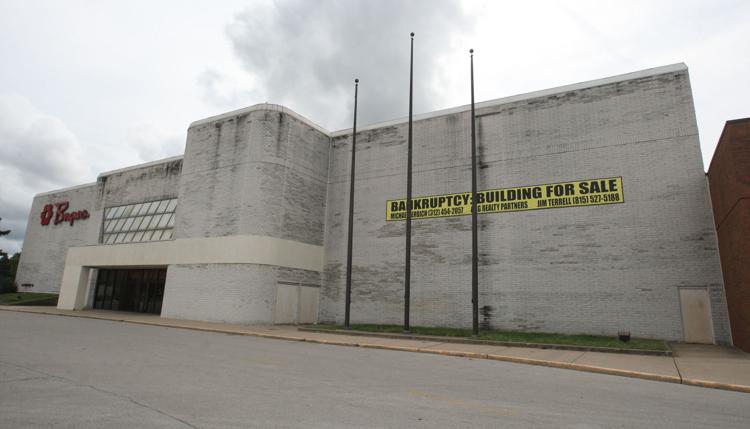 Forty-two of the affected stores were in Illinois, including the Bergner's at Bloomington's Eastland Mall, White Oaks Mall in Springfield and Market Place Shopping Center in Champaign, and the Carson's store in Mattoon's Cross County Mall. 
Stacey Keating, a spokeswoman for Hickory Point and Eastland Mall owner CBL Properties, said the Chattanooga-based company is exploring "a number of opportunities" to replace Bergner's in Forsyth. 
Other major anchors such as Sears and J.C. Penney have left Hickory Point in recent years, and in their place have come T.J. Maxx and Hobby Lobby — both of which left Decatur locations to move to the mall. Ross Dress for Less and Ulta Beauty have also opened stores at the mall.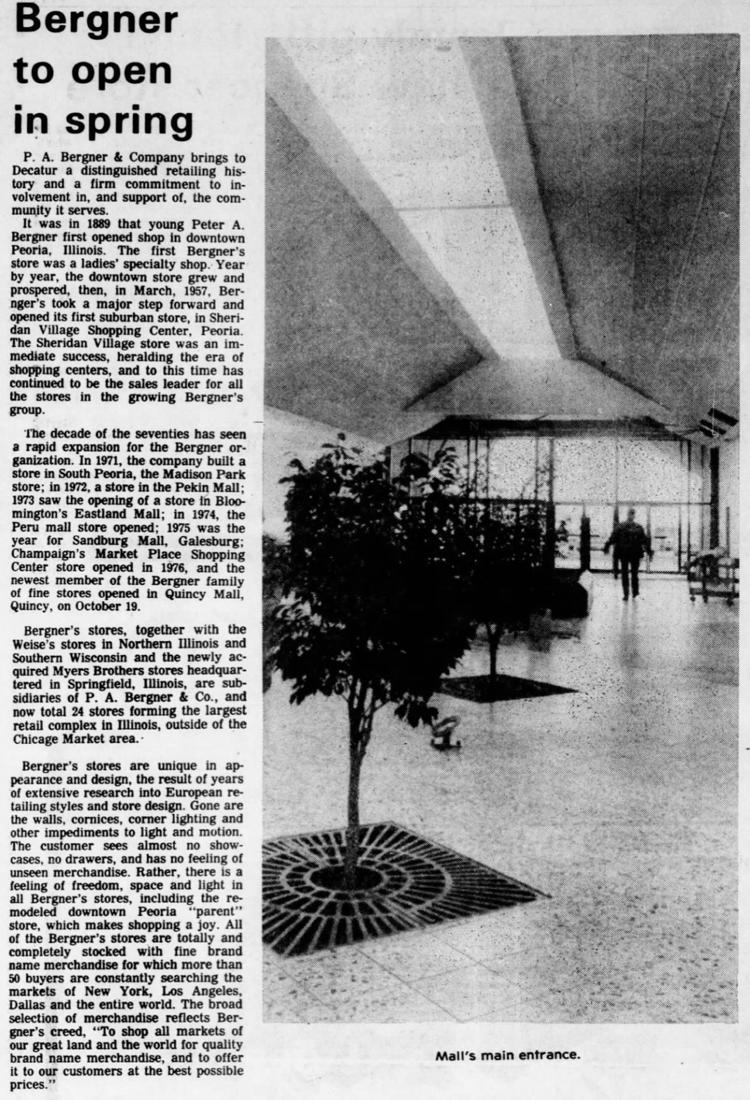 "However, until a direction is selected and negotiations are finalized with a signed lease, I am unable to provide any additional information," Keating wrote in an emailed statement.
"We'll be excited to share additional details as plans are finalized," she said.
---
WHAT DO YOU WANT TO SEE IN HICKORY POINT MALL? WE ASKED. YOU ANSWERED.