Rivian was there Friday afternoon to test-run an SUV validation prototype, the first of its kind built at its Normal assembly plant.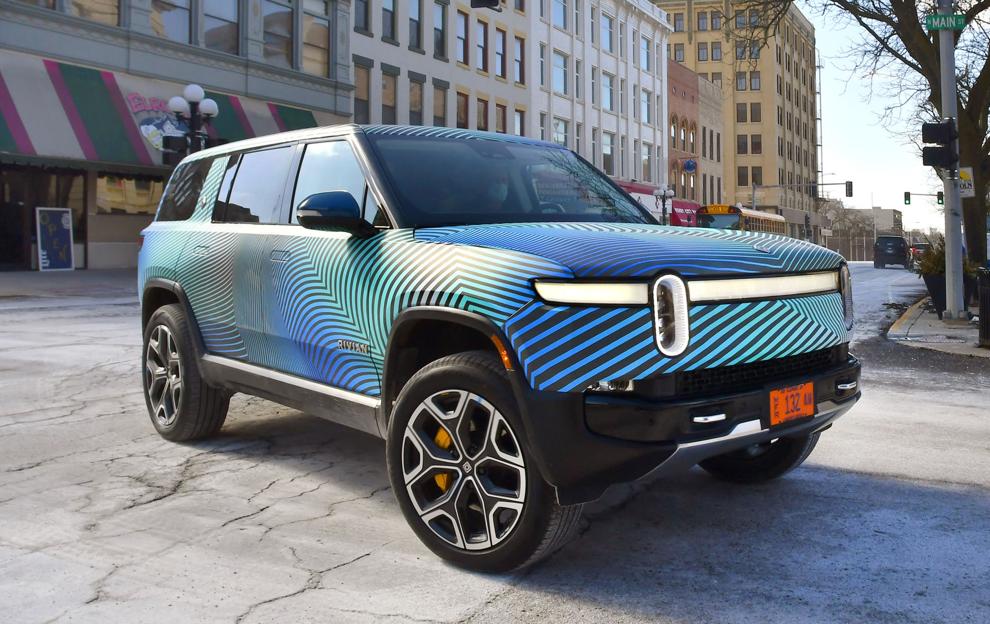 "It's just exciting that this is all coming into being for the community," said Zach Dietmeier, a Rivian spokesman. "There's going to be a whole lot more coming down the line."
The blue SUV was sporting a special wrap that made the vehicle appear to change colors — from a light blue to a dark purple — as it made its way around the old McLean County Courthouse.
"It's an incredible vehicle," said Normal Mayor Chris Koos, who caught a glimpse of the SUV driving through uptown Normal. "To see that on the streets of Normal, it's just a realization of how far they've come and how close they are to being in full production."
In the past month the Irvine, California-based company has already test run its R1T pickup, which Bloomington-Normal residents may have seen driving around the area.  
Construction at its Normal factory has yet to slow as Rivian continues investing billions into building out the former Mitsubishi plant. The factory will eventually employ 1,000 workers.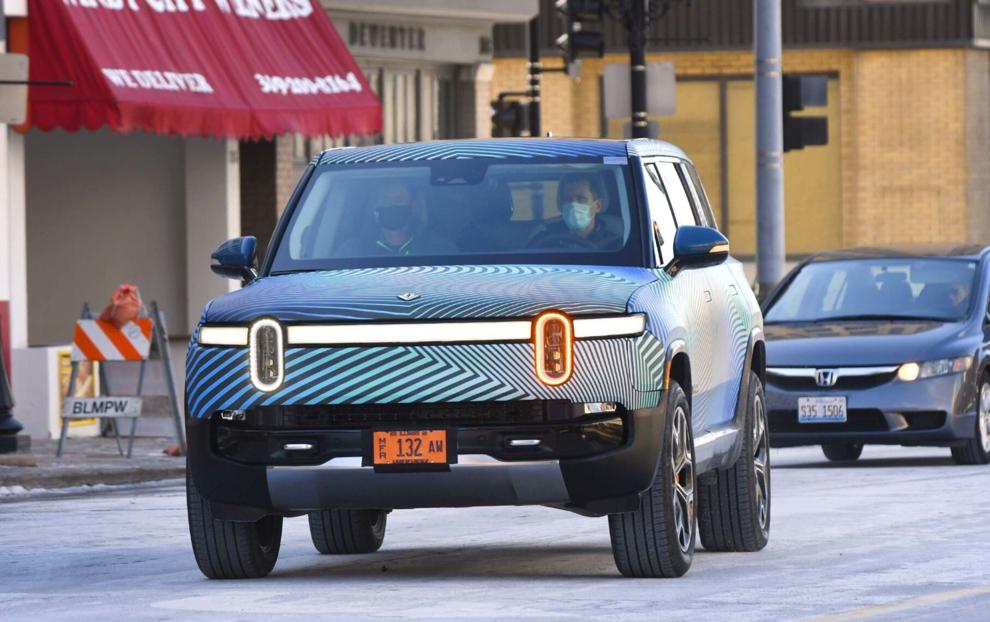 Founded in 2009, Rivian recently secured $2.65 billion in the first round of 2021 investments, and has raised a total of $8 billion in the last two years. Backers include T. Rowe Price and Ford. 
Now, the company plans to open a showroom in a Chicago neighborhood, one of 10 stores the company will open across the country this year. 
The company bought the Normal plant in 2017 for $16 million. 
The Chicago Tribune contributed to this report.
---
6 things to know about Rivian's new Chicago showroom
Contact Sierra Henry at 309-820-3234. Follow her on Twitter: @pg_sierrahenry.