Still in shock after two of the most harrowing nights in Decatur's history, the city's residents begin to pick up the wreckage left behind by nature's fury. The stress of the back-to-back storms cause frustration to mount in some residents, while others feel overwhelmed. Meanwhile, the daunting task of rebuilding homes and lives has just begun.
DECATUR -- Joe and Rosemary Wakeman left their undamaged house on Oaklawn Drive -- just four blocks south of tornado-ravaged Ravina Park Road -- early Saturday morning to go to the store for auto parts.
When they returned a short time later, the neighborhood was cordoned off, the entrances dotted with police barricades and checkpoints. Officers at two checkpoints cleared the couple to pass before police at the third told them to turn around and go to MacArthur High School.
The Wakemans were just two of hundreds of angry Home Park-area residents who were forced to wait hours in the high school gymnasium to get a pass to re-enter their neighborhood.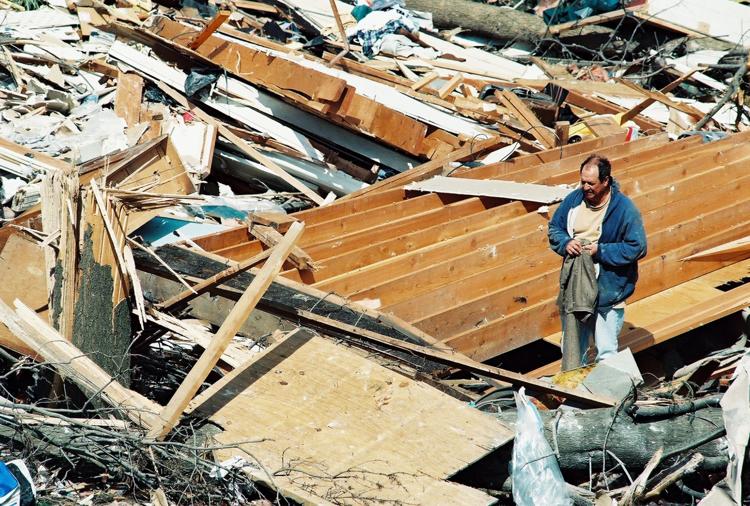 Police, trying to keep gawkers and others from entering the area, decided to escort residents -- one at a time -- back into their homes to gather their personal belongings and get out. A line of people waiting to sign up for an escort stretched across the gym floor.
"If we decide it's unsafe -- you're out of there and we're out of there,'' Decatur police Sgt. Robert Heffington told a crowd of about 500 at 8:30 a.m. The crowd grumbled.
Three hours later, those plans changed as frustrated residents -- many of whom had left their powerless homes for just a few minutes to grab breakfast -- decided to brave the blockades on their own.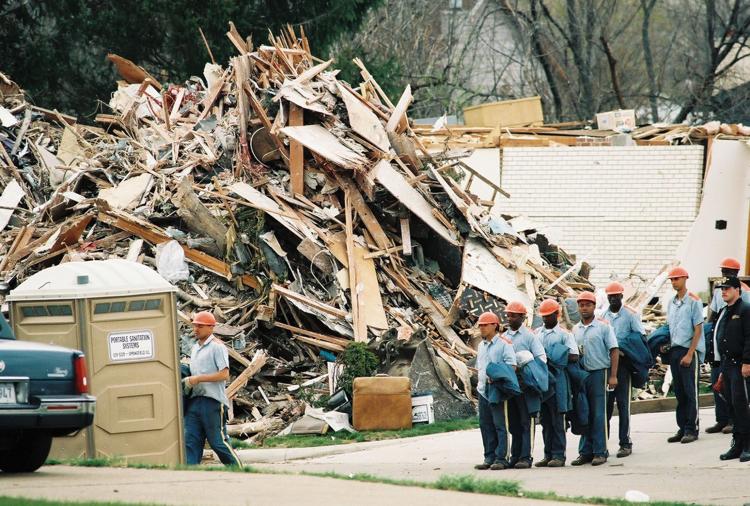 "They just called our next-door-neighbor's name to go and we asked if we could caravan with them. We've been waiting three hours and they said no. This is just stupid,'' Rosemary Wakeman said.
Don and Wanda Mast, whose home in the 2100 block of North Summit Avenue was slightly damaged on Friday, said they waited in the gym for 1 1/2 hours. But they were thankful for the police protection.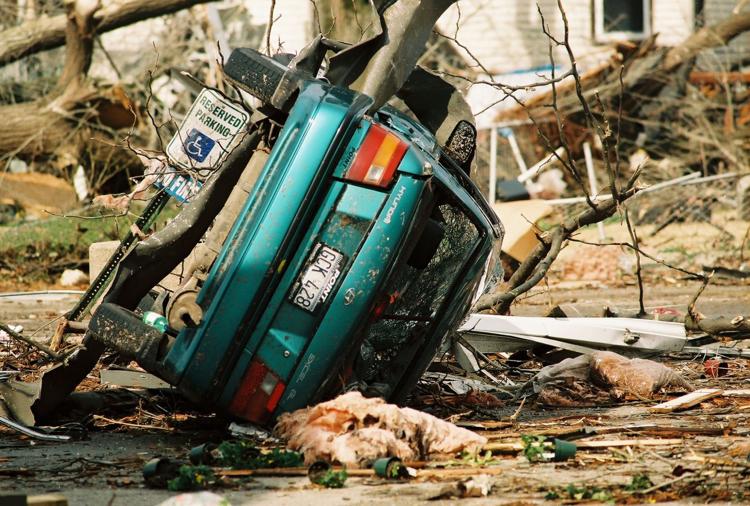 "There's so many people here complaining,'' Don said. "We don't want everyone and their brother in our neighborhood. It makes sense to me what the police are doing. There's so much stuff out in the open just ready for the taking. It's better to be standing here at MacArthur waiting than to be in the middle of the storm.''
Wanda Mast sat in the gym with tears slowly falling down her face. "Most of our neighbors' homes are gone or half gone. Ours has holes in the roof. We can still salvage the sentimental things.''
"Houses can be replaced,'' Don added. "But lives and people's heirlooms can't. Our hearts go out to those people.''
Originally published April 21, 1996