Local
alert featured
HEALTH
What's next? Decatur care providers respond to St. Mary's proposed cuts
DECATUR — Area healthcare providers are charting their next steps after an announcement that HSHS St. Mary's Hospital in Decatur is seeking state approval to close some of its units.
St. Mary's revealed on Monday its plans to apply for permission from the Illinois Health Facilities and Services Review Board to discontinue its advanced inpatient rehabilitation, obstetrics and newborn nursery, pediatrics and inpatient behavioral health services.
In a news release, health system leaders cited "lingering effects of the (COVID) pandemic" and "multiple years of lagging patient volumes" among its reasoning for the proposed closures.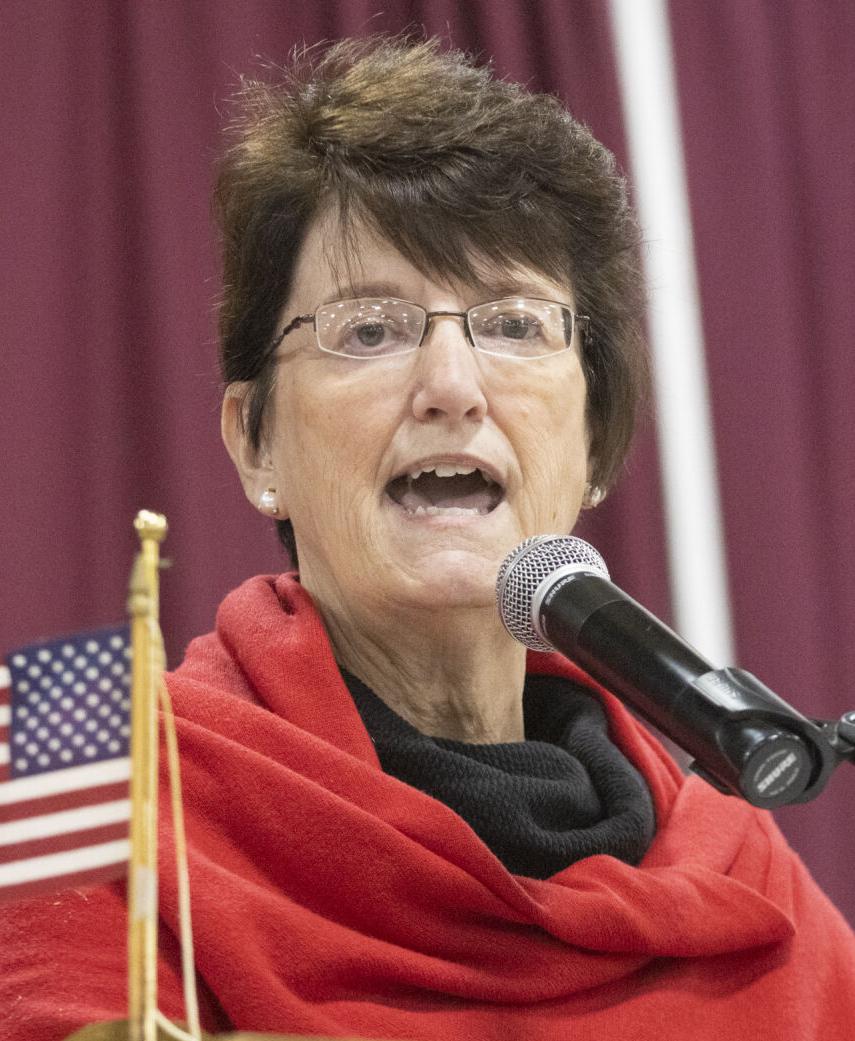 "First and foremost, please be assured that HSHS is committed to keeping HSHS St. Mary's Hospital open and on the current Decatur campus," said St. Mary's President and CEO Theresa Rutherford in a statement. "We intend to be in Decatur for decades to come."
Rutherford also hinted at plans for $90 million investment to "modernize" the current facility with updates to clinical spaces, improved patient room amenities and updated safety compliance issues throughout the care environment of the campus.
Decatur Memorial Hospital President and CEO Drew Early told the Herald & Review that DMH is prepared to take on an influx of new patients in the obstetrics and pediatrics departments.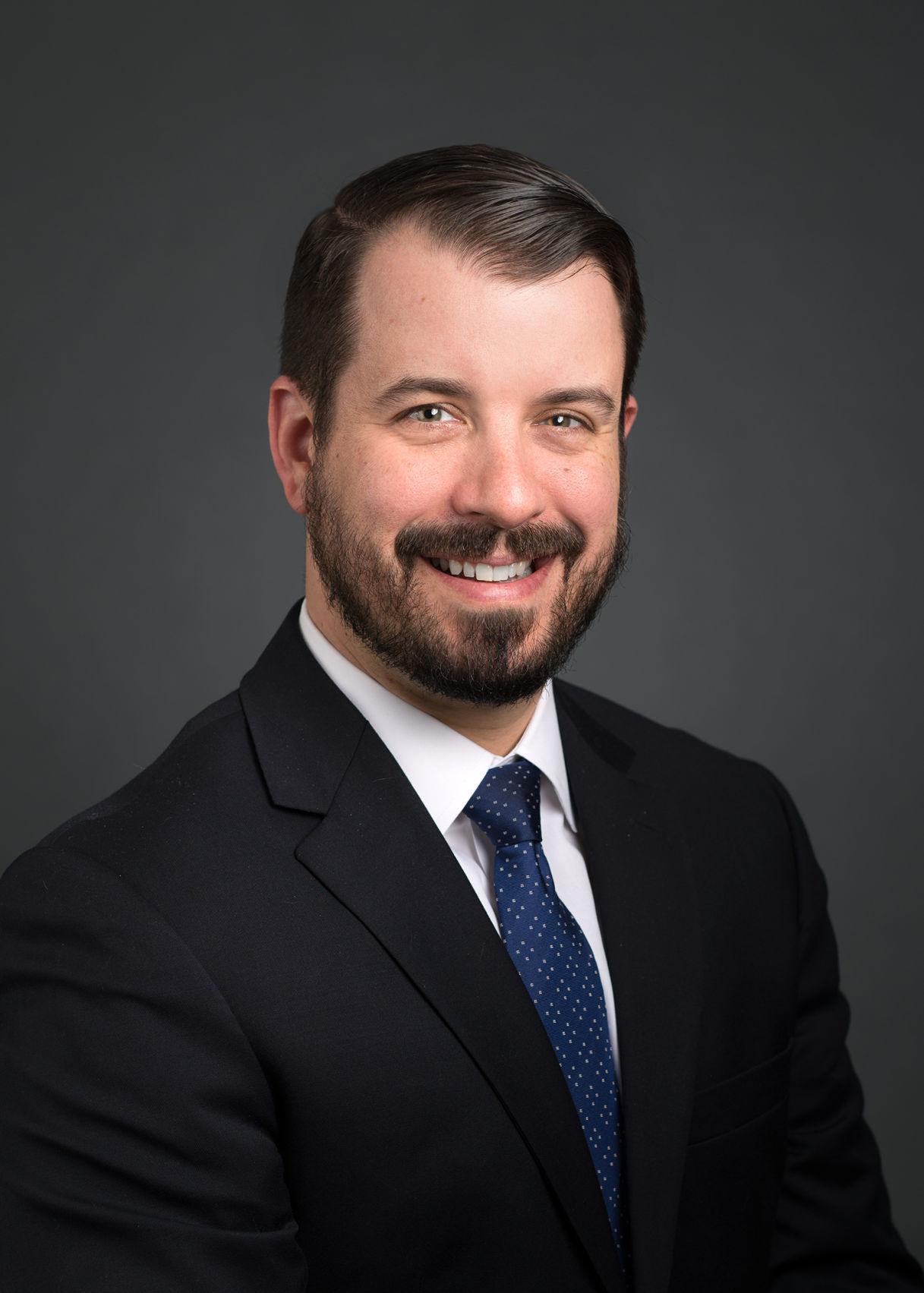 But if the Health Facilities and Services Review Board approves St. Mary's proposed changes, neither of Decatur's hospitals will offer advanced inpatient rehabilitation or inpatient behavioral health services.
"As it relates to obstetrical care, which is a service that we offer, we're very confident that we'll be able to provide care for all of the moms and families in Decatur and Macon County and beyond," Early said. "I think we're very confident that the team will be able to absorb that volume without any problem. And frankly, we're looking forward to doing so. As it relates to the other service lines, you know, it remains to be seen how that will impact the community."
Kelly Barbeau, a spokeswoman for HSHS Illinois, told the Herald & Review that no health system representatives could be interviewed Tuesday because "we are meeting with lots of our colleagues."
Barbeau provided a brief statement to the Herald & Review elaborating on the system's other pediatric care opportunities in Decatur.
"HSHS Medical Group Pediatrics in Decatur will remain open with no changes to providers, location or services offered," the statement read.
Dr. Aparna Alavalapadu and Dr. Sanjay Garg are accepting new patients at the Lake Shore Drive facility, according to the statement, and parents can call the clinic at 217-329-1000 to make an appointment.
Additionally, children may still be seen in the hospital's emergency department and transferred to another care facility for inpatient care if necessary.
St. Mary's did not provide any further clarifications or comments on the state of advanced inpatient rehabilitation, obstetrics or inpatient behavioral health services in Decatur.
Far-reaching impact
Mary E. Garrison, president and CEO of Heritage Behavioral Health Center, told the Herald & Review she's working with St. Mary's to address what would be blows to Decatur's mental health care system.
"So now we need to figure out with St. Mary's how we are going to bridge that gap," she said of the loss of inpatient behavioral health beds. "My hope is, as with any individual, that we could get them into our outpatient care for mental health services and wrap our services around them."
Heritage deals with approximately 6,000 patients a year and is the largest provider of outpatient behavioral health services in the Decatur community, Garrison said.
Both Garrison and Early said they understood St. Mary's had a "difficult" decision to make.
Early said DMH wasn't involved in St. Mary's decision-making process.
"We were informed by HSHS leadership shortly before this announcement was made, but ultimately, they made this decision for their hospital," he said.
As hospitals across the country struggle with a nationwide nursing shortage, Early said DMH is not immune from those concerns.
"Staffing in healthcare and access to healthcare professionals is always a challenge," he said. "And it's certainly acute right now. As it relates to the obstetrical service line, we are actively putting plans together to absorb additional volume, and we're confident we'll have the staff, supplies, equipment, everything we need to take care of these patients."
According to Elizabeth Gephart, associate professor and director of the Millikin University School of Nursing, closing certain departments at St. Mary's could harm local efforts to train future nurses. The decision to close these units is "a significant loss to Decatur and surrounding communities," she said.
"These inpatient services have been core elements of St. Mary's mission over many decades," Gephart said. "The Millikin University School of Nursing has utilized these sites to provide comprehensive educational opportunities for our undergraduate and graduate students. Educational opportunities will need to be shifted to other hospitals in our community and nearby cities. These are true losses for patients and healthcare students alike."
Review process
In its initial announcement, St. Mary's said it didn't plan on filing its application for the service closures until Jan. 31.
John Kniery, administrator of the Health Facilities and Services Review Board, confirmed that St. Mary's had yet to file the application as of Tuesday morning.
The process to receive a certificate of need program exemption includes the filing of a formal application with the board, an application fee, a review from board staff and a final ruling from the board itself. The review process generally lasts about 60 days but could last longer, Kniery said.
"It is a lengthy process," Kniery said.
The process might also include a chance for the public to share opinions.
According to Kniery, residents have around 20 days following the application filing to request a public hearing from the Health Facilities and Services Review Board. If a hearing were requested, it would be held in Decatur, and state staffers would be present to observe feedback.
The St. Mary's announcement follows a nationwide trend of regional and local hospitals shuddering pediatric units. Institutions can generate higher profits by treating adults instead of children, according to an October report in the New York Times.
Hospital Sisters Health System is the parent company of HSHS St. Mary's Hospital and other area hospitals, including HSHS Good Shepherd Hospital—Shelbyville, HSHS St. Anthony's Memorial Hospital in Effingham and HSHS St. John's Hospital and HSHS St. John's Children's Hospital in Springfield.
This action comes on the heels of HSHS St. Mary's discontinuation of its ambulance service that served a large area around Decatur. Abbott EMS officially assumed coverage of the Decatur and greater Macon County service areas on Oct. 7.
Despite reporting a slight revenue increase for the 2022 fiscal year, HSHS simultaneously saw a $67 million loss from operations that same year, according to Becker's Hospital Review. That marked a 156% drop in operations from the 2021 fiscal year.
"It's a very challenging time in healthcare right now," Early said.
But DMH is hoping to build up its ranks to combat those challenges.
"We remain committed to bringing as much local care as we possibly can here to Decatur and Macon County," he said. "We're recruiting across a whole number of disciplines to bring in not only bedside patient care nurses but also physicians and surgeons that can provide care locally, and that's something that we're committed to doing and continue to do. So that's what we're looking forward to."
Staff writers Tony Reid and Valerie Wells contributed to this report.
Contact Taylor Vidmar at (217) 421-6949. Follow her on Twitter: @taylorvidmar11.