Education
alert featured
'BEAUTIFUL TOMORROW' ASSEMBLY
Beautiful Tomorrow assembly inspires charter school students
DECATUR — Amid booming hip hop music and kids dancing, Jason Lewis – known professionally as Humble Tip – encouraged the young people to repeat after him.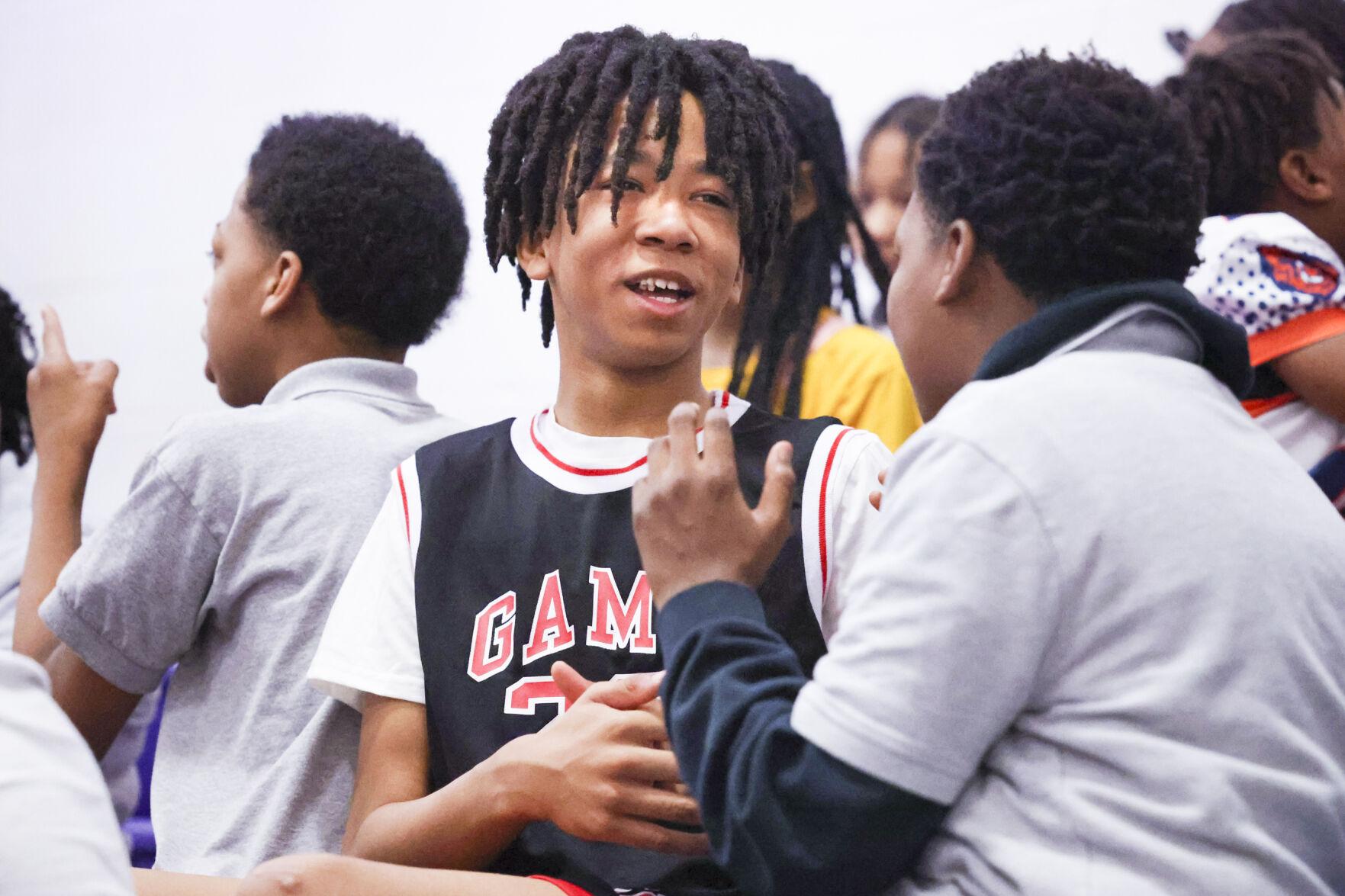 "I ain't got no time for no fake friends!"
Lewis performed at Robertson Charter School in Decatur on Thursday morning and at Springfield Ball Charter School in the afternoon. He travels the country with his "Beautiful Tomorrow" assembly, a mix of music, audience participation and words of wisdom from Lewis. He asked the students to define what a real friend is, and kids said things like, "someone who will defend you when you're not there" and "people who support your dreams."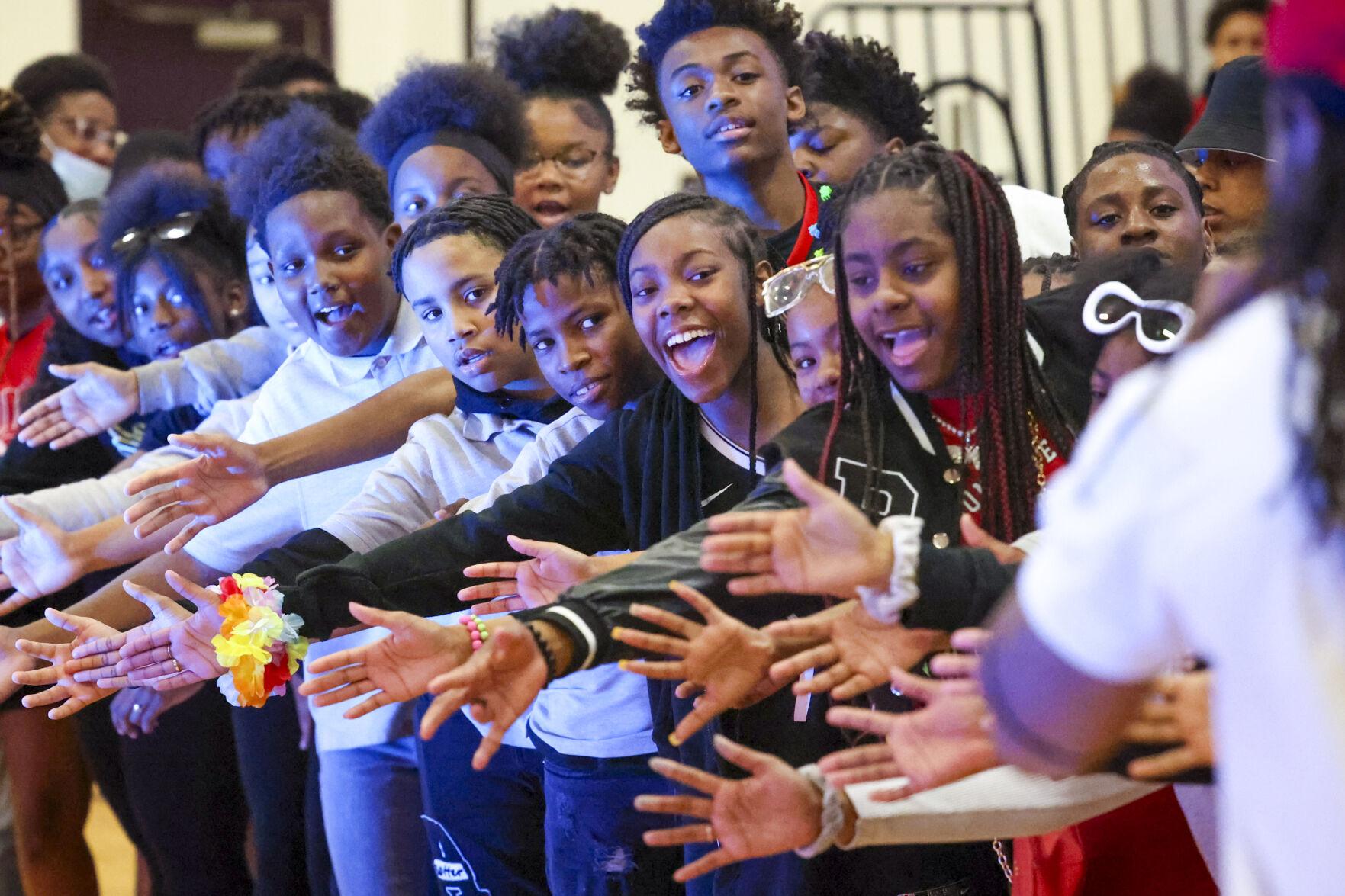 "Everybody who says they're your friend ain't your friend," he said. When someone wants you to do something you know is wrong, when they talk about you behind your back, when they don't want what's best for you, that is not a real friend, he added.
Lewis began as a rapper and his music, he said, was always encouraging and inspirational.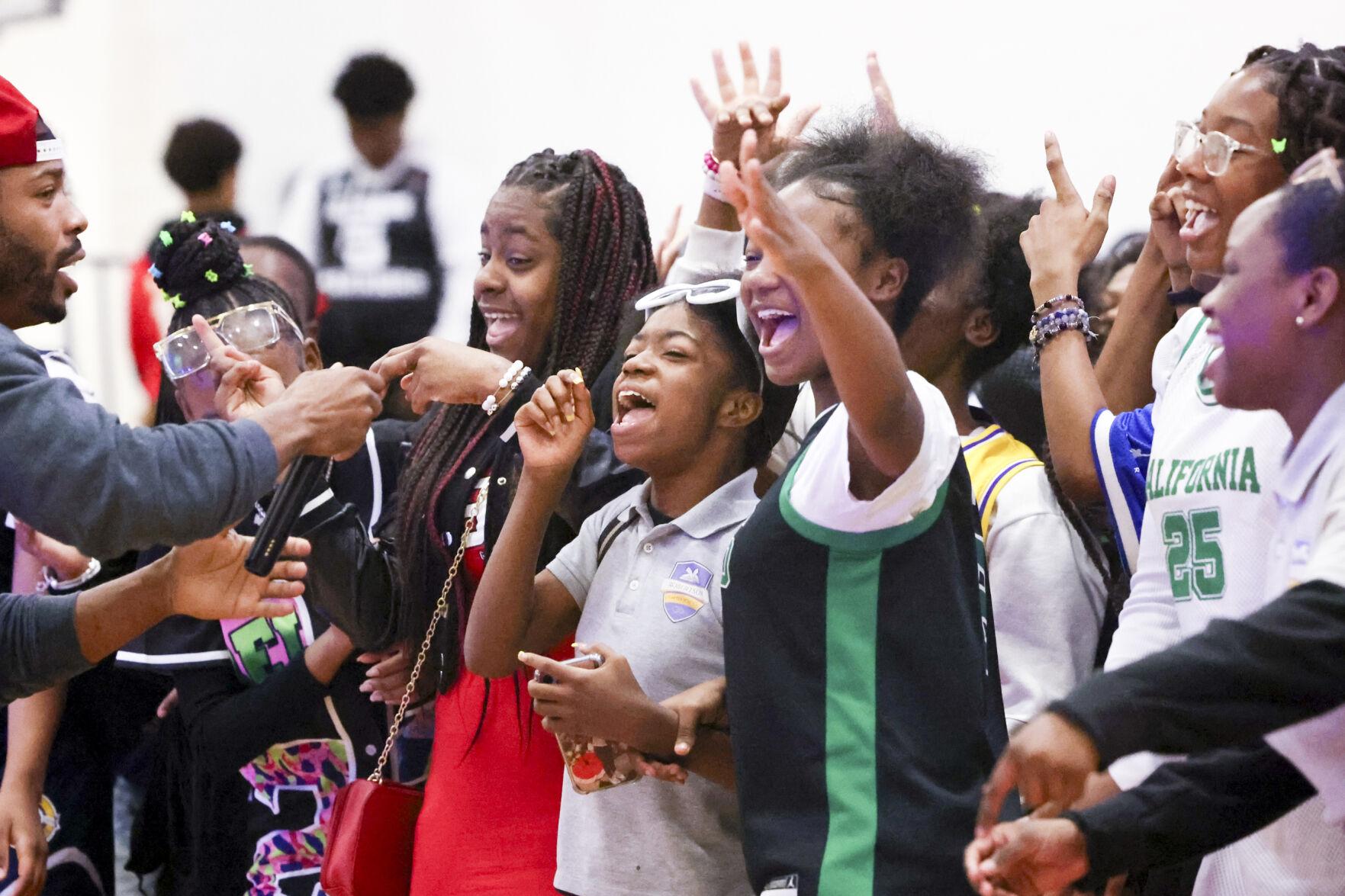 "I realized that a great way to inspire young people is through hip-hop," he said. "Hip-hop is very cultural and relevant and current, and if you can infuse it with a positive message, you can see some amazing results, so that's what we're doing."
He is based out of Capital Heights, Maryland, a suburb of Washington, D.C., and was brought to Illinois by Springfield Ball Charter School. Ball and Decatur's Robertson Charter School are the only charter schools downstate, said Ball Principal Tiffany Williams, and this is Charter Schools Week. Teaming up to provide the students of both schools with a positive boost made sense. Williams and members of Ball's student council attended the assembly at Robertson.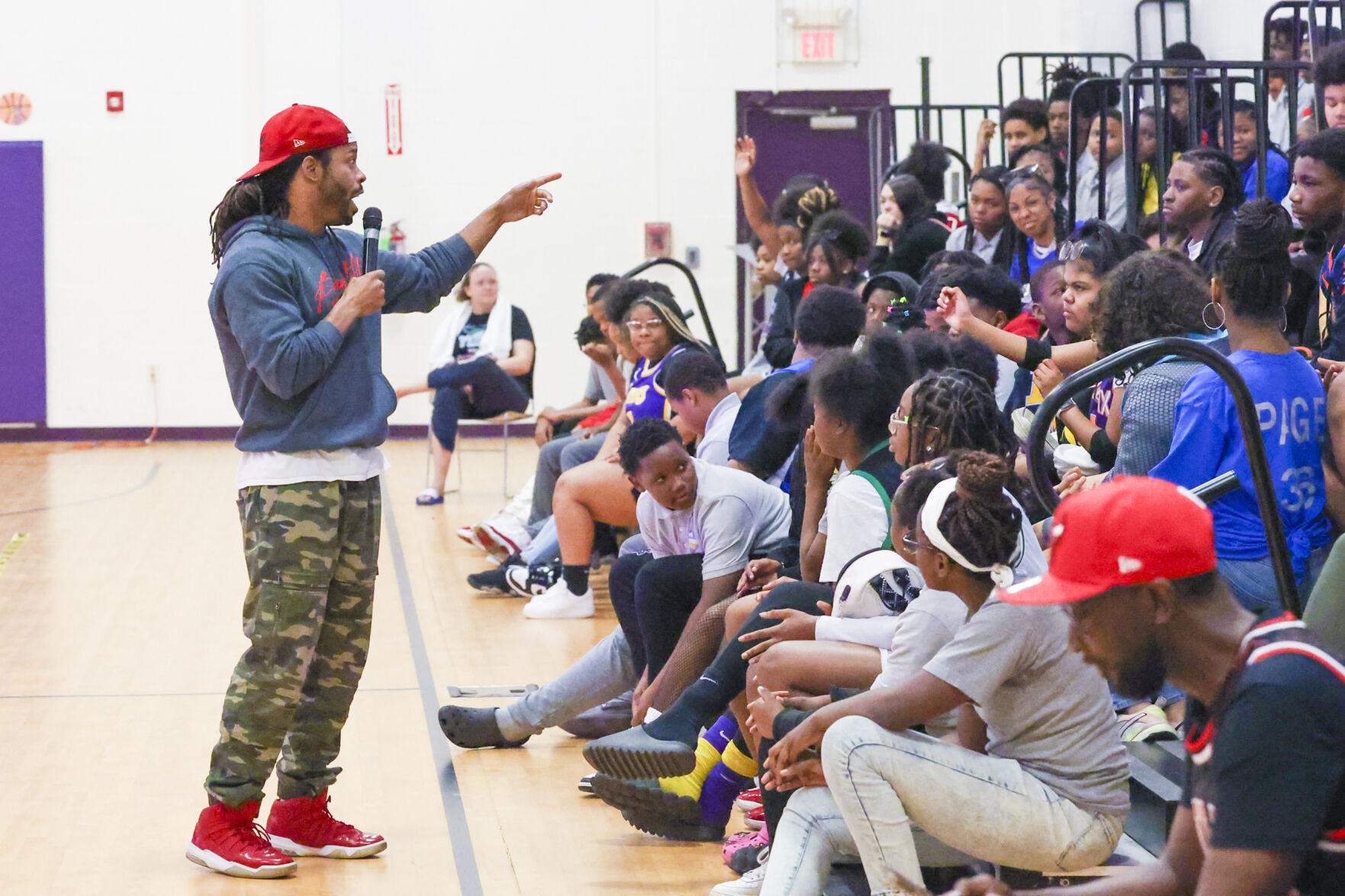 "He has such an inspiring, fun and engaging way to encourage students and to motivate students," Williams said. "At this time of the school year, we're just looking for endurance and we want students to have the opportunity to stay motivated right up until the last day. So I wanted to bring him to Ball Charter School."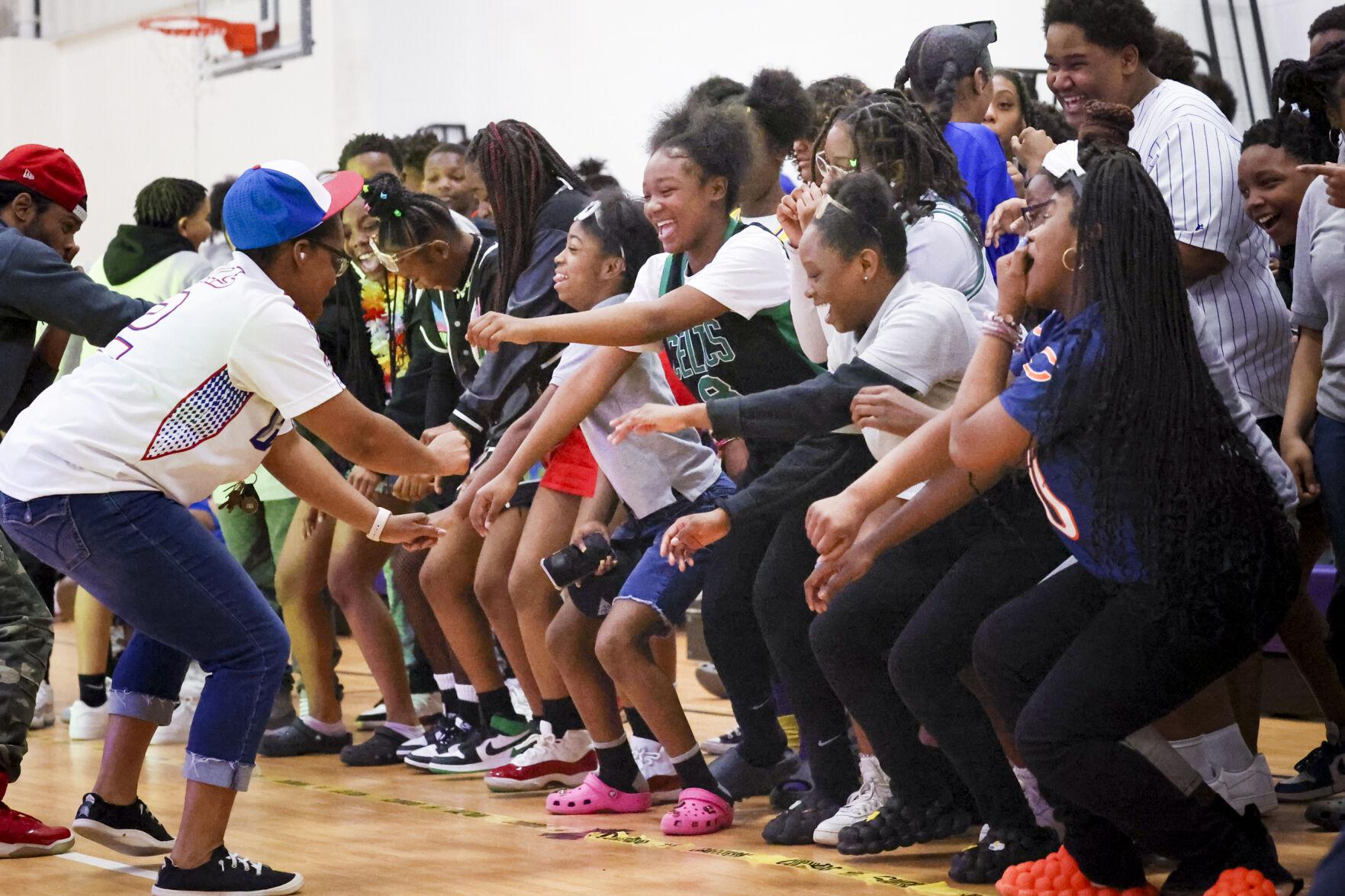 "We're excited to have this collaboration," said Niki Fenderson, principal of Robertson. "We were already celebrating being a charter school in Illinois. But the thing I want my students to take away from this is to always be encouraged to give their best. We know different things will happen in life, but we have to look at those things as opportunities to grow and learn, so I hope they leave today with a renewed sense of 'whatever happens, I've got this, I've been inspired to do my best and to give my all regardless of what's going on in my life.'"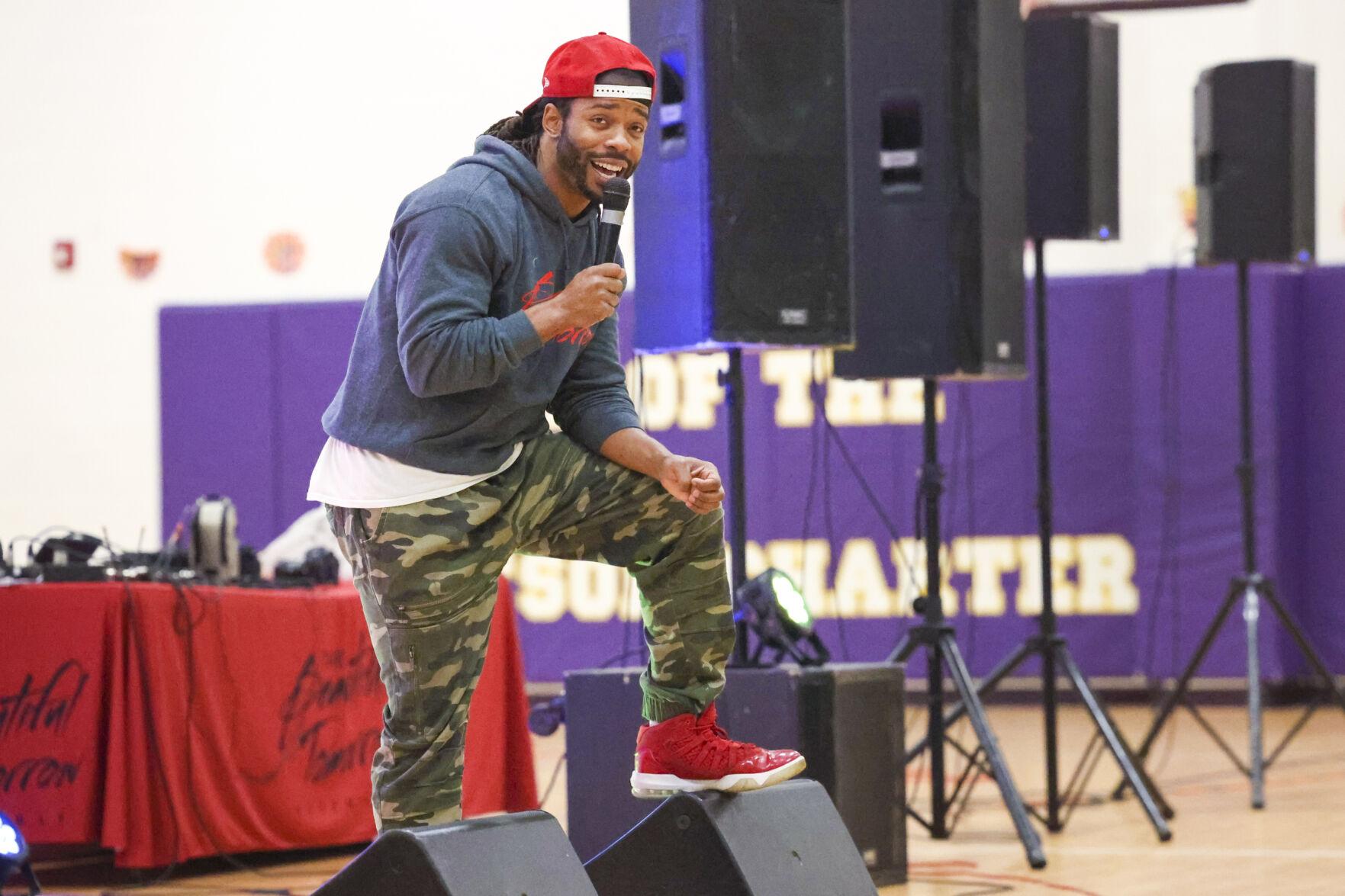 Lewis told the students they should find someone to encourage every day, to "bring a little sunshine into their lives." Tell someone you admire something they've done or that you believe in them, and don't forget to tell yourself the same things.
"Look in the mirror and believe in the person that you see," he said.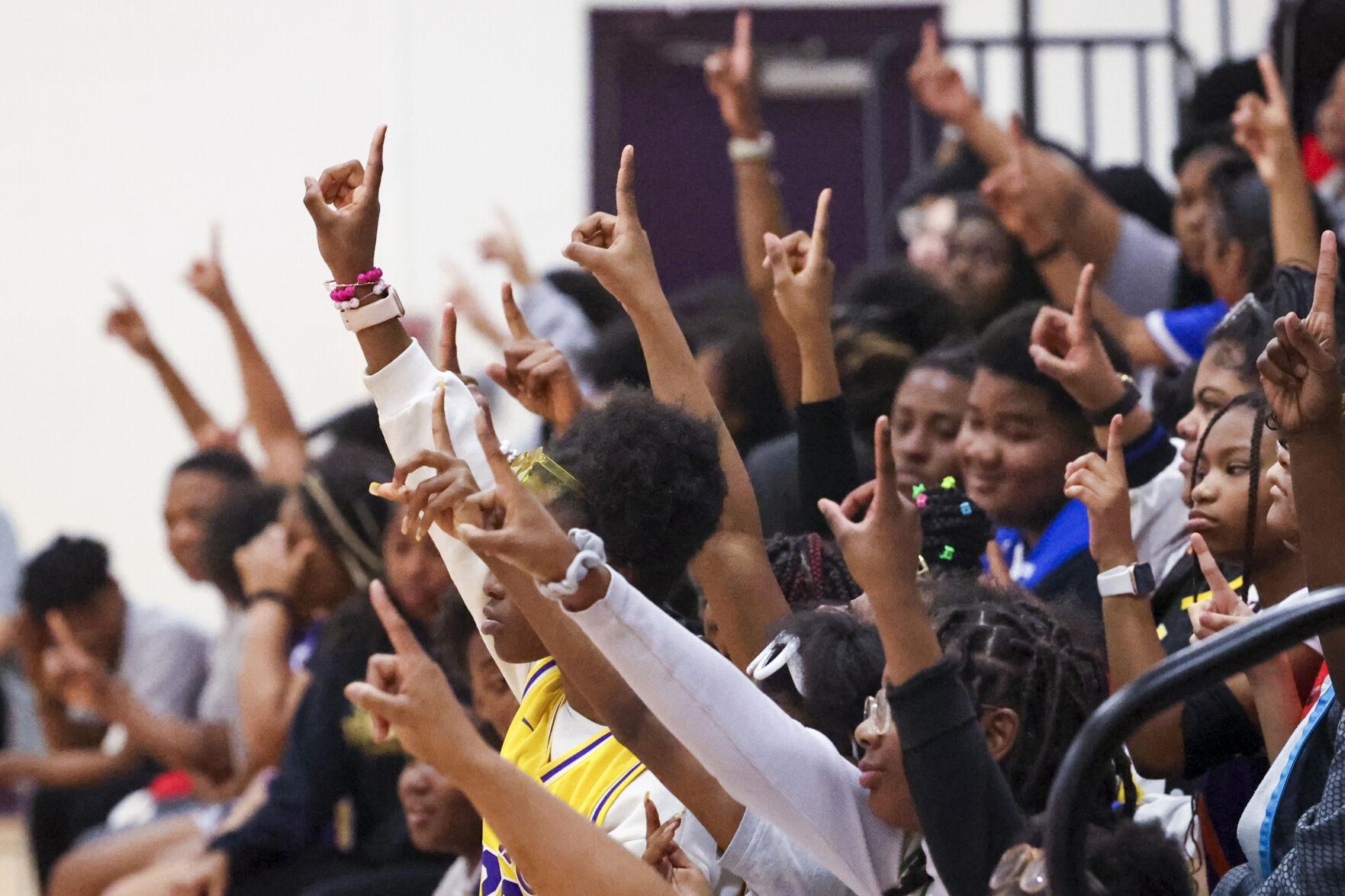 Brooklyn Lee, an eighth grader from Ball Charter School and president of the student council, said she thought the kids could relate to Lewis better than they might to parents and teachers because he's young and speaks their language. They hear many of the same messages from other adults, she said, but when it's coming from someone using their favorite music and engaging them in the process the way he did, it's easier to listen.
"He was fun and exciting, and I enjoyed hearing him," said Zahnya Gibbs, an eighth grader at Robertson. "It was better (than other such assemblies) because of the way he expressed things and it made me feel better inside."
---
Contact Valerie Wells at (217) 421-7982. Follow her on Twitter: @modgirlreporter