Two Decatur-area museums are among 43 Illinois museums to receive a portion of $22.8 million in state capital investments to improve their fac…
"We want to brighten someone's day, to let someone know they're loved. We connect with the communities."
LOS ANGELES — Eight months into the pandemic, the American Alliance of Museums on Tuesday released its second survey exploring the consequence…
In addition to finishing his first book, "Mixed Plate," Koy wrote a movie that he and his writing partners sold to Steven Spielberg's producti…
Theatre 7's latest project "Back from the Dead" are short films and clips beginning with Halloween stories.
The pandemic hasn't stopped Christmas.
BERLIN — More than 60 artworks and artifacts at some of Berlin's best-known museums were smeared with an oily liquid by an unknown perpetrator…
Carol works from her studio at Flourishes Gallery and Studios in Shelbyville, mostly in oil paint sticks and pastel.
October National juried art exhibit will open to the public on Friday
Do you recognize these buildings that have been transformed by murals? 
Decatur Area Arts Council and Gallery 510's annual Arts in Central Park is open now for the virtual gallery.
One of the few opportunities to still view local talent continues to be the Decatur Area Arts Council's Madden Arts Center.
Bikini Tree, Transfer House among iconic sites featured on stickers.
Virtual Arts in Central Park will begin Friday, Sept. 18, through the Decatur Area Arts Council's website www.decaturarts.org. The pieces will…
Local professional theater will remain closed until at least Jan. 3.
Decatur has a rich history and a local group is wanting to make sure its many buildings and the personal stories of people who changed the com…
There's a Taylor Swift connection to the massive mural revealed outside the Decatur Civic Center. 
Sullivan's Little Theatre On The Square executive director, John Stephens, has been busy planning for next summer
The exhibit titled "Decatur: Memories of our Hometown" will be on display in the Anne Lloyd Gallery
"We Rock Crowns Photoshoot" will be at the Devon Lakeshore Amphitheater

Tanzyus Logan Funeral Service and Care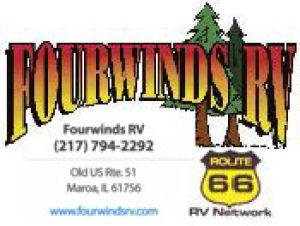 Millikin University Associate Professor of Theatre Tom Robson created a presentation "Theatre Endures" to rest the minds of theater lovers
Local artists come to the aid of medical professionals and the public
Notice some colorful additions to downtown Decatur's statues? Here's who organized the effort and how they're hoping to show support for front…
Arts council Executive Director Jerry Johnson stressed that the masks were being made from scrap fabric by a local volunteer artist and would …
The Little Theatre-On The Square will postpone its summer season, moving most shows to 2021 because of the coronavirus pandemic. 
The Little Theatre On The Square Executive Director John Stephens is navigating the changes that have thrown the theater world into uncertaint…
The following is a list of closure updates for various local art and entertainment venues in the area.