The downtown center's Anne Lloyd Gallery is filled with photography from the community's own Decatur Camera Club.
This exhibit is the first time featuring the Decatur Camera Club as a whole. "And we are thrilled with the results," said Jami Fawley, gallery coordinator for the Decatur Area Arts Council. "This is a wonderful group of very talented local photographers."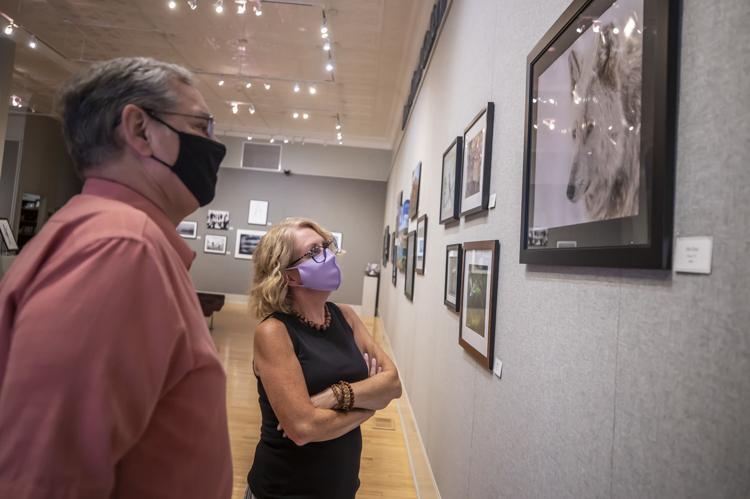 According to the club's president Bill Hoffman, members of the Decatur camera club have a variety of interests and experiences. "This shows at the Madden Center," he said. "One will be able to see landscapes not only from the local area but Europe, Cuba and other areas."
Members utilize their interests shown in portraits of people and animals in their natural habitat. "One would not be disappointed at the variety and quality of the photos presented," Hoffman said.
A few of the members featured throughout the August and September exhibit include Larry Holder, Terry Stoa, Joe Bicknell, Gary Sebens, John Niehay, Curt Knapp, Salley McGuire and Bob Wollenburg.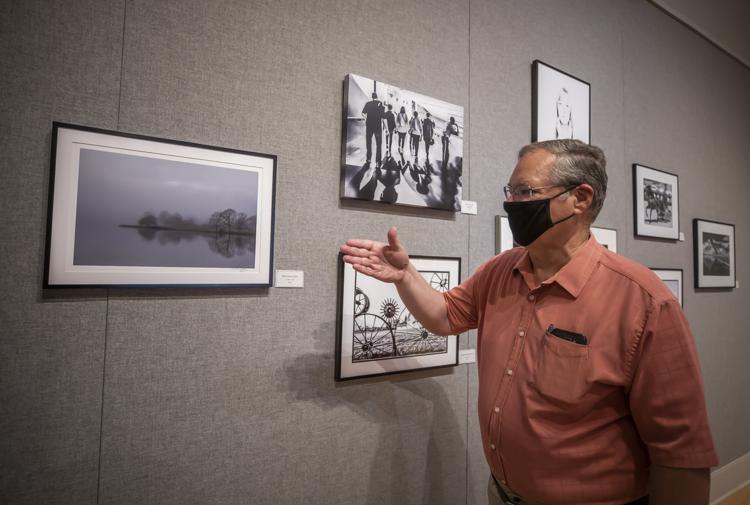 "It is always interesting that the people of Decatur do not know that there is a Camera Club in Decatur," Hoffman said. "We have been in existence since 1939, and still going strong."
The Decatur Camera Club is an opportunity for those with an interest in photography. Experience is not needed. "No fancy equipment either," Hoffman said. "A simple phone camera is enough, just bring an interest in photography, no matter what level."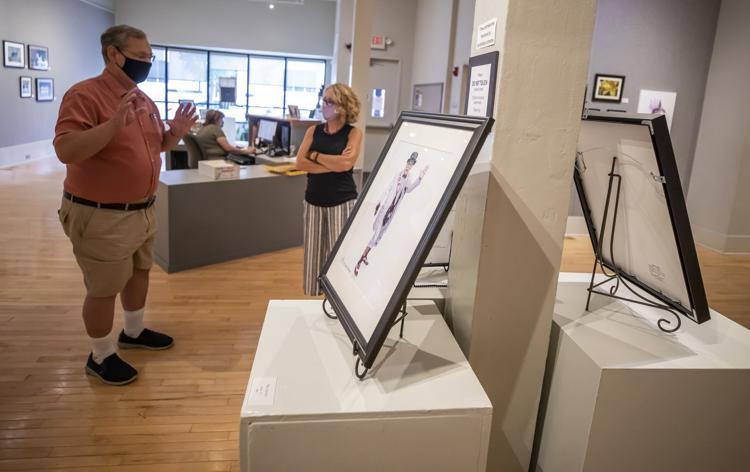 The club helps photographers advance to their goal level, whether it is to take good photos of the family or to create professional looking photos. The club provides knowledge and experience through workshops, outings, programs and discussions. Club members have been able to communicate during the pandemic through Zoom meetings. "The DCC have had some of the nation's great photographers come and discuss various aspects of photography," Hoffman said.
ANNE LLOYD GALLERY. The Decatur Area Arts Council will feature the works of the Decatur Camera Club in the Madden Arts Center's Anne Lloyd Gallery.
BLUE CONNECTION. The Millikin University's student-run art gallery will be closed until further notice.
CENTRAL ILLINOIS TITLE COMPANY. Annette Russo's mixed media artwork will be featured at the business throughout September.
DECATUR AIRPORT GALLERY. Juan Cervantes will be on display again at the Airport Gallery throughout September and October.
FLOURISHES GALLERY AND STUDIOS. No exhibits are planned for the downtown Shelbyville gallery. The artwork of owner Carol Kessler will be on display when the gallery opens. Check out the gallery's website for exhibits and further information. For an appointment, call (217) 827-5690.
GALLERY 510. The downtown gallery will feature the pastel paintings of Sue Goodpaster this month. Eisenhower High School recent grad Makayla Rogers will be featured as Student of the Month.
GIERTZ GALLERY. Parkland College Gallery has cancelled exhibits for the remainder of the school year. For more information, visit www.artgallery.parkland.edu.
HISTORY ROOM. Decatur Public Library history room has changed its hours to 10 a.m. to 2 p.m. Monday through Friday. Exhibits for September include Historic Decatur Schools, Goodman Band, Rock Garden Inn, The Snack Shop, Tennis History in Decatur and Vintage Newspapers.
PERKINSON ART GALLERY. The gallery located in the Kirkland Fine Arts Center will showcase the Robert Sedestrom's work in "As I See It." The exhibit will be displayed until Oct. 29.
ROCK SPRINGS NATURE CENTER. Rock Springs Nature Center's north wing art gallery will display Curt Knapp's photography.
Barb Stobaugh's nature photography will be featured in the south gallery of the nature center.
Both exhibits will be on display in September and October.
TARBLE ARTS CENTER. The Eastern Illinois University gallery will be closed until further notice. However, online galleries can be viewed of the "2020 Undergraduate All Student Show" and the "2020 Graduate Art Exhibition." For further information, call (217) 581-2787 or email tarble@eiu.edu.
UNIVERSITY GALLERIES. The Illinois State University art gallery will feature the exhibit Jen Bervin: Shift Rotate Reflect Selected Works 1997-2020. Register for a tour at galleries.illinoisstate.edu.
UPSTAIRS GALLERY. Barbara Dove will be featured at the Decatur Public Library's second floor gallery through September and October.
WILDFLOUR ARTISAN BAKERY AND CAFE. Leta Burch's artwork will be the featured artist through September.
---
Remember these Decatur events? Gone but not forgotten
Contact Donnette Beckett at (217) 421-6983. Follow her on Twitter: @donnettebHR
Stay up-to-date on what's happening
Receive the latest in local entertainment news in your inbox weekly!