More than 300 pieces will be on display, including paintings, baskets, masks, musical instruments, artifacts and textiles. The items have been loaned out for the exhibit. Museums and galleries, as well as individuals, have contributed.
"I have been amazed and thrilled by the number of people who have come forward to lend us pieces from their personal collections and have shared their stories of how they happened to be in Africa or connected to Africa," said Sue Powell, gallery director for Decatur Area Arts Council. "Everything from Peace Corps to missionaries to other work or parents, grandparents who spent time there. It's been a fascinating archaeological dig."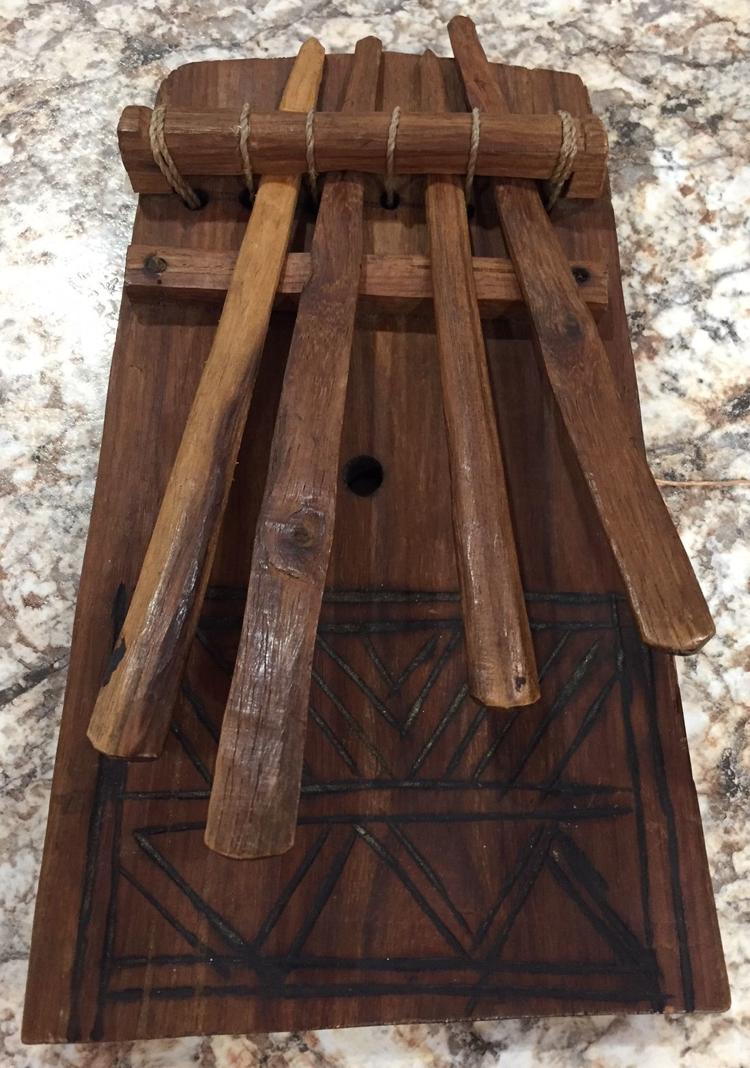 A special display came from Ibiyinka Alao, the Nigerian ambassador of art. He will be available during the First Friday Gallery Walk at 6 p.m. to discuss his paintings, as well as introduce his book, "Ibi's Fireflies."
He lives in Nigeria and often travels to the United States for speaking engagements. It was through his American contacts that he learned of the Decatur gallery.
"My hope is that this exhibit in Decatur will shine a light on the continent of Africa for people who live in Illinois and the U.S. in general, to be able to see the beauty and interrelationship with North and South American cultures with which Africa has a historical attachment," he said.
Alao's work incorporates vibrant shades throughout.
"Color is something you see a lot in Nigeria," he said. "It is some way I try to share my joy."
His paintings have been displayed in various galleries throughout the United States, including New York, Missouri, as well as in his home country of Nigeria. He has scheduled a few speaking engagements while he is staying in Decatur.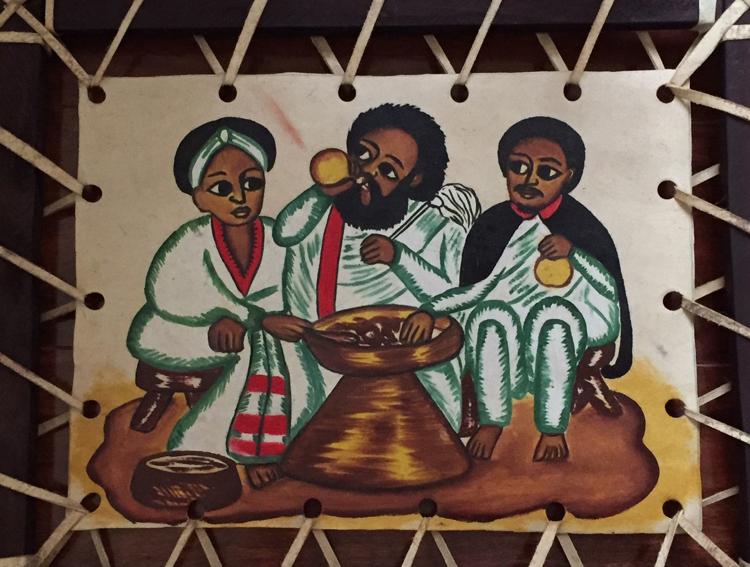 Another highlight for the gallery walk is a performance, or dance drama, by the nationally-acclaimed West African dance and drum company, Afriky Lolo. During the evening, guests can sample authentic African foods.
"This is quite an honor for Decatur and a truly unique opportunity for our community," Powell said.